The handwriting on the old notecard is distinctive: bold block letters, neatly spaced.
I want to tell dear Mr. Dietz that our darling Sieglinde is no longer with us. I hope she is in heaven. It will not be heaven to me if she is not there.
The card was written by Helen Keller, esteemed author and activist who was famously blind and deaf. Keller, writing about the death of her beloved Great Dane Sieglinde, sent the letter to her friends: Charles and Nettie Dietz of Omaha. Today, it's kept in the archives of the Omaha Public Library alongside dozens of other pieces of correspondence between Keller and Dietz.
In his day, Charles Dietz, a wealthy lumber dealer, was known as "the friend of presidents and kings." In addition to his warm friendship with Keller, Dietz rubbed shoulders with several prominent names of the 19th and early 20th century, including William Howard Taft, Teddy Roosevelt, Mark Twain, Herbert Hoover and Gen. John J. Pershing.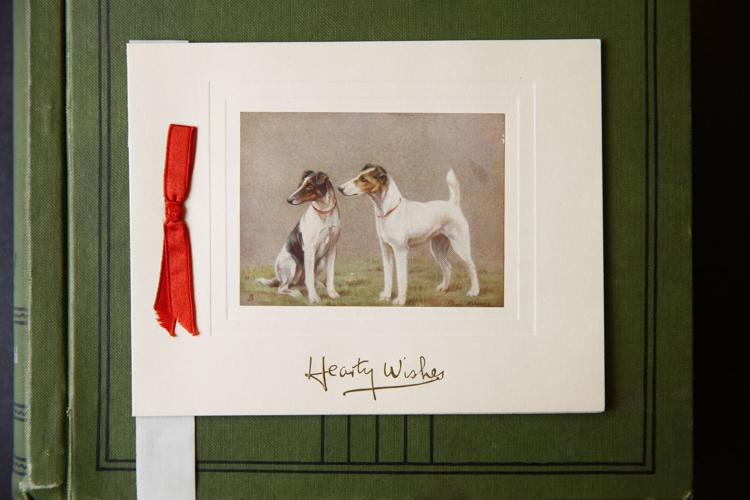 "Among his numberless friends are and have been the mighty of the earth, many of whom have been his guests here at different times throughout the years," The World-Herald wrote in 1933 when Dietz was in his late 70s.
Late in life, he kept their autographs on the walls and bookshelves of his stately 38th Street home. And the press, which had spared no amount of ink documenting his ventures over the years, marveled at how a man with humble Iowa beginnings had come to know so many famous figures.
The reason, of course, was that he became fabulously rich.
"Twenty-eight years ago, Charles N. Dietz, lumber and coal man of Omaha, turned the corner of 50 years with a million dollars, more or less," the newspaper reported. "A million dollars, more or less, is enough for any man, he said to himself, and he decided to lay off of some of the hard work and to play a little."
Dietz, who was born in New York in 1853, moved with his family to Iowa when he was just a boy. After attending the then-new Iowa State College in Ames, he briefly attended medical school before turning his attention to business, according to History Nebraska's "Charles N. and Nettie Fowler Dietz of Omaha."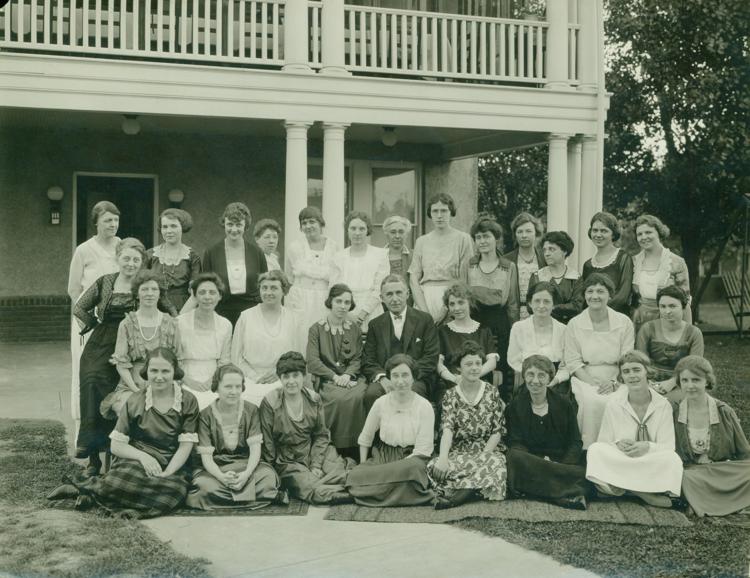 In 1881, Dietz moved to Omaha to start his own wholesale lumber business at the advice of railroad developer Jay Gould. Dietz managed the company while his wife, Nettie, kept the books. Business was good, and the Dietzes were millionaires by the time Charles was 50.
With the money, the Dietzes traveled widely and collected books and curios from places around the world, The World-Herald reported. At one point, the Dietz library consisted of 15,000 volumes. A small, personal museum included, among other things, the sword of a Chinese executioner and the mummified hand of an Egyptian woman.
The Dietzes made many famous acquaintances during their travels, the newspaper reported. In London, Charles met with Mark Twain and used to walk the city streets with the famous author. In Egypt, a young man who acted as a guide for the couple would later be known as King Mahmud Fuad.
While traveling home from Europe after the outbreak of World War I, Dietz chatted about what the war would mean for America with a fellow steamship passenger named Herbert Hoover.
And when Teddy Roosevelt visited Omaha late in his life, he met with Dietz, clapped him on the shoulder and said that in failing health, "One gets to know who one's best friends are." Dietz would also become close with Roosevelt's successor as president, William Howard Taft.
When Dietz died in 1933, much of his papers and collections were donated to the Omaha Public Library, where he had once served as board president. Today, the library still has a large collection of his documents and photographs, including his correspondence with Keller and Taft.
"The job for the man and the man for the job. It is a just recognition of your valued service," Dietz sent to Taft in a 1921 telegram upon the latter becoming chief justice of the Supreme Court.
Photos: Charles Dietz brought national star power to Omaha
The letters are a window into how Dietz cultivated his relationships with his high-profile friends. He sent Taft telegrams on his birthday and letters of congratulations on his achievements. He kept a scrapbook of press clippings about Keller and chatted with her about her life with dogs and her teacher and companion, Anne Sullivan.
"One morning while we were eating breakfast and reading our letters, we heard a great shout in the street and a great hum overhead," Keller wrote to Dietz in 1928. "We rushed out into the garden and there we beheld the ZR-3 (airship) floating majestically among the clouds. The family said it looked like a marvellous (sic) silver fish sailing the blue ocean of the sky. Truly, miracle follows miracle, and wonders multiply daily."
Keller, The World-Herald reported, was a frequent guest of the Dietzes in Omaha. And Charles kept her letters close at hand.
"Of all his distinguished friends, none is more affectionately regarded by Mr. Dietz than Helen Keller," the newspaper said. "A letter he treasures is one written by Helen Keller to Mr. Dietz when he was very ill some months ago."
Keller, who spent much of her life fundraising for the American Foundation for the Blind, also wrote Dietz to thank him for his donations to the cause and encourage him to keep giving. Her efforts sometimes brought her to Omaha, and she used the occasions to visit the Dietzes.
(We) are hoping, and praying too, that Mrs. Dietz and you may be in Omaha when we invade that city," she wrote. "When you feel very restless sometime, give vent of it in a trip to New York. Hoping to see you here, or over there at no distant day, I am, with our unified love to you both.
Affectionately your friend,
Sign up for the Go newsletter
This complete guide of local music, movies, dining and entertainment will have you weekend ready.