For many of us, the world wars of the 20th century are coated in dust. Yes, they happened, we think. But that was another time, with different people in an unfamiliar world. 
This feels especially true for World War I, which is often overshadowed in American history by the global conflict that came later. It doesn't help that the last veteran of the Great War, which ended 100 years ago this November, died in 2012.
But this week, the Durham Museum is opening a new exhibit that aims to bring the story of the war home to Nebraska. "Fighting for the Good Life: Nebraskan Memories of World War I" opens Saturday and remains at the museum through Jan. 28.
The exhibit features artifacts, documents and photographs that chronicle Nebraska's contribution to the war effort. Though some pieces were lent by other institutions, such as the National World War I Museum and Memorial in Kansas City, most were crowd-sourced from local families, said Emma Sundberg, curator of collections.
Over three months, the Durham accepted about 100 submissions from the public, said spokeswoman Jessica Brummer. 
The exhibit covers local institutions, such as the North Omaha Balloon School, which trained scouts to peer over enemy lines from hot air balloons. And there are examples of standard equipment soldiers took into the trenches: first-aid kits, weapons and uniforms. Other pieces include medals.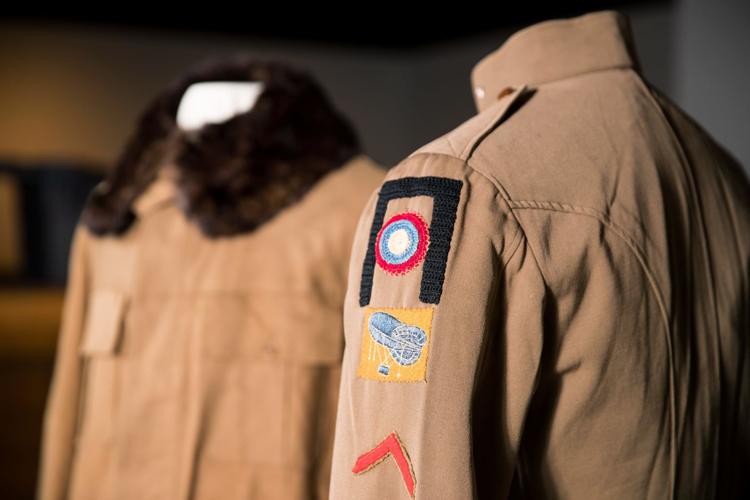 But the real heart of the exhibit, said Carrie Meyer, director of curatorial and education services, lies in the personal stories of locals who fought in the war. 
The exhibit includes the writings of Cpl. Jay Hunley, who served as a drayman during the war and left behind a collection of pocket journals documenting his time in Europe. Hunley was a prolific writer who sometimes pressed flowers he encountered in his travels between the pages of his journals.
Letters in the exhibit tell of Nebraska soldiers hungry for hometown gossip and relationships cultivated between pen pals.
Sundberg hopes the exhibit makes one thing clear: That the soldiers who fought and died in the war, and the families that hoped for their safe return, were people just like us. 
"(I want people) to discover stories," she said. "They're kind of hidden everywhere."