The popular Christmastime event Gingerbread on Parade is coming to an end after more than 30 years.
Each November and December, both the Mormon Trail Center in north Omaha and the Kanesville Tabernacle in Council Bluffs have displayed inventive gingerbread creations built by members of the Church of Jesus Christ of Latter-day Saints.
The weeks-long event regularly drew more than 20,000 visitors during the holiday season.
The event wasn't failing — attendance remained strong in 2018 at 26,500. Rather, it took far too much time to produce.
"It's quite an event, so it wasn't taken lightly," said Jeff Young, director of public affairs for the church in Omaha, "but the demand that it takes on people is just almost becoming overwhelming."
The event is produced entirely by volunteers. Members of the church create more than 100 gingerbread houses and other bite-sized architecture in their spare time.
"The leaders became concerned that we're just asking too much time away from their families to support this," Young said. "It takes in excess of 20,000 man-hours to support the gingerbread festival."
The decision to cancel the longtime event coincides with a shift in the church's plan for some of its facilities.
Rather than focusing on proselytizing, several facilities will transition to a historical use, more like a museum.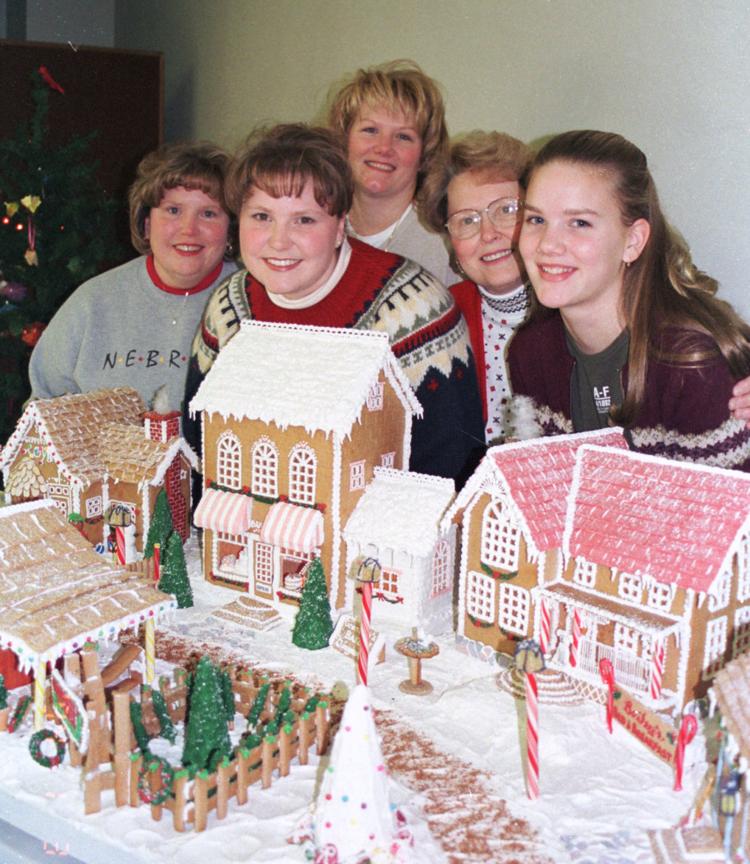 About 85 percent of visitors to the Mormon Trail Center are church members, Young said, and church leaders think the facilities could be better served as a cultural and historical museum of sorts.
That transition may involve remodeling the basement of the Mormon Trail Center where the Gingerbread on Parade event was held.
The basement space was underutilized, Young said, and the church is considering using the area for resource materials for local church families.
At the moment, Omaha gets its church materials from Salt Lake City.
While Gingerbread on Parade will be discontinued, the church is still planning to host holiday events.
"We are looking for exciting ways to have interfaith things in November and December," said Steve Johnson, president of the Mormon Trail Center, "but it's hard to replace that — it's pretty cool."
Church members who still wish to build gingerbread houses this year are encouraged to do so.
Instead of displaying them at the center, gingerbread artists are encouraged to give them to nursing homes or hospitals.
Sign up for The World-Herald's afternoon updates
Receive a summary of the day's popular and trending stories from Omaha.com.
Photos: Our best shots of 2019 (so far)
Take a spin through the best of our staff photos from 2019. The gallery will be updated throughout our journey through the next year.