Neither rain nor wind Sunday deterred friends of the Nebraska Humane Society from coming out to support the Marge Durham Walk for the Animals.
The fundraiser helps support the Humane Society.
"All in all, dog people are willing to battle the weather no matter what because they walk their dogs in all kinds of weather," said Humane Society spokeswoman Pam Wiese. "We're probably seeing a little dip in attendance, but these people love their animals, muddy dog or not."
Rain and lightning did delay some of the outside events, including the dog-friendly 5K run and 1-mile leisure walk.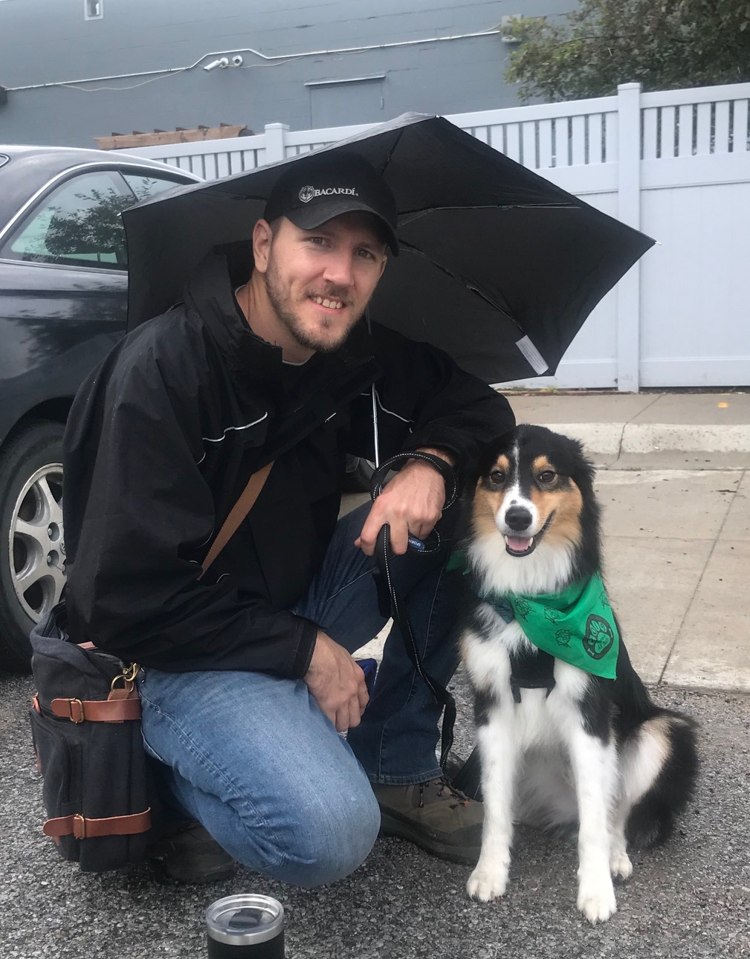 Iain West of Omaha and Ned, a 4-year-old border collie mix, waited under an umbrella for Laura Bjornstad to complete the 5K run. West said his girlfriend is a regular supporter of the Humane Society.
"She's a big runner and she runs this (event) every year in memory of her previous dog, Harley," West said. "This is a great event to support all the dogs."
Other activities included a beer garden, barbecue and chips, Kids Zone, an adoption parade and celebration of pets adopted from the shelter. The meadow east of the Humane Society also held rescue groups, a photo booth, dog paw painting, animal control demonstrations, face painting, a bounce house and rock climbing.
Michelle Badura and Kristi LeGrande were among the members of the Midwest Dog Rescue Network showing off adoptable pets. Badura held a Chihuahua mix named Taz and LeGrande held tight to Garth, a Treeing Walker Coonhound.
"We're here every year," Badura said. "This helps get our (group's) name out there and lets people see the dogs in person."
Taz has lots of energy, loves to cuddle and gets along well with other dogs, Badura said. Garth is good with children and has strong house manners but might be too strong on the leash for an older person, LeGrande said.
"Garth has had a rough start to life, but he's obedient," LeGrande said. "It's time for him to find that forever home."
If Garth is lucky, he'll find a home like the one Tom and Elizabeth Tape supply their three Newfoundland dogs and four cats. Their latest acquisition, Dolly, a 115-pound Newfoundland, was being rewarded with a giant bone that the couple found at a vendor's tent.
The Tapes weren't looking for another dog when 2½-year-old Dolly came into their lives this past New Year's Eve. Dolly had been surrendered around Christmas and was not doing well at the Humane Society.
A staff member knew the Tapes' fondness for the Newfoundland breed and asked if they would foster Dolly. A little more than two months later, Dolly officially became part of the family.
"It's important to take care of our furry friends in the shelter," Elizabeth Tape said. "So many of them are in a need of a home, and what you're doing is saving a life."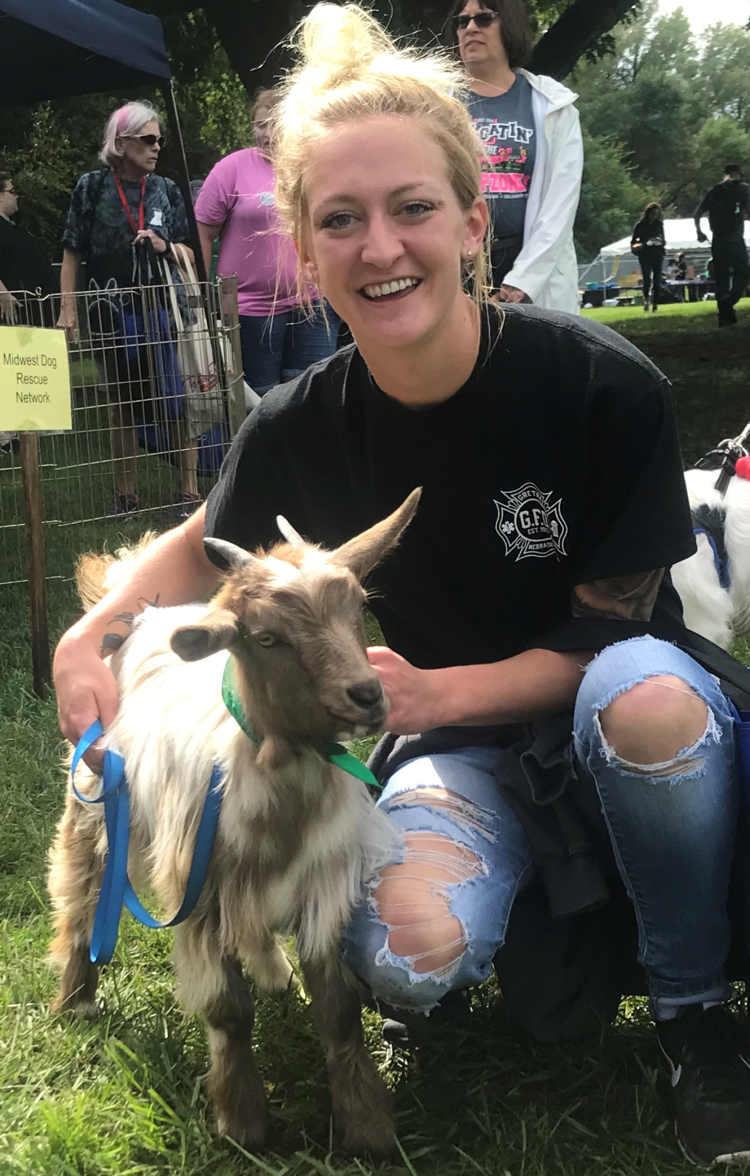 One of the more unusual attractions parading around the meadow this year was a fainting goat named Laura, belonging to Danielle Roll of Gretna. The myotonic goat, otherwise known as the fainting goat, is a domestic goat that temporarily seizes when it feels panic.
Laura, however, was completely oblivious to the startled looks of dogs and people alike as she padded through the meadow on a leash. Roll, who last year attended the event with a miniature horse named Winston, said Laura is well-behaved.
"Everybody else is stopping us so we haven't made it very far," Rolls said. "She did the mile walk with me and stayed right by my side, just a like a dog."