Nebraska Medicine early next year will open a new and expanded $32 million cardiac catheterization lab that's expected to provide greater efficiency for patients and staff along with upgraded, state-of-the-art equipment.
The facility, housed on the first floor of the Nebraska Medical Center's University Tower, includes seven suites, each designed for a different type of minimally invasive heart test or procedure. Such procedures, typically performed by threading wires or catheters through blood vessels to the heart, have replaced many of the open-chest operations surgeons once performed.
Also added will be three procedure rooms for less-involved tests and procedures that don't require a full suite and new prep and recovery areas that will free up other recovery room space within the hospital. The new recovery areas include 18 bays where patients will be prepped for and recover from procedures and a radial room where patients can recover seated in recliners after procedures in which doctors gain access through a vessel in the arm instead of the more traditional leg route.
Dr. Daniel R. Anderson, a cardiologist with Nebraska Medicine's heart and vascular center, said demand on the hospital's current facilities already is significant. The new facility will help accommodate the program as it grows and treats more patients.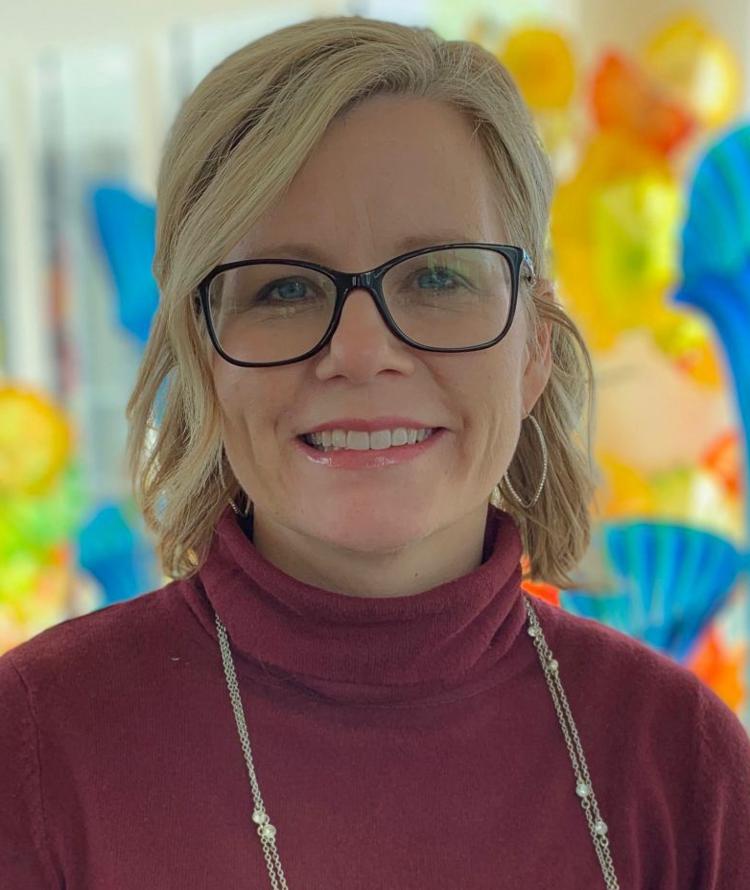 Michaela Newman, director of the health system's heart and vascular network, said the new lab, at 23,000 square feet, is about three times the size of the current 8,500-square-foot facility. Not only will the number of suites increase from five to seven, but the suites themselves also will be more spacious.
Creating a new facility also allowed planners to build in greater efficiencies for staff and patients in a number of areas. The new recovery areas, particularly the five-bay radial room, will help increase capacity. Radial or arm access is being used in a growing number of patients, particularly for diagnostic procedures such as studies of heart arteries.
"This is the opportunity to develop a recovery platform designed around that," Anderson said.
The project also comes with a "necessary upgrade" in technology, he said.
The life of catheterization suites is predicted to be about seven years, he said. The newest lab at the medical center is eight years old, and the oldest dates back about 15 years.
"What we're doing in these labs is completely different than 10 years ago," said Anderson, also chief of cardiovascular medicine at the University of Nebraska Medical Center. "The types of patients and the way in which we do (procedures) has changed significantly."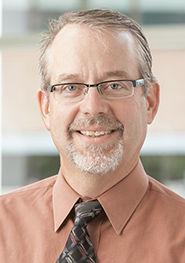 Anderson acknowledged that catheterization facilities are expensive. But in them, teams are improving and saving lives. They can even save money in the long run. A procedure that corrects an electrical problem in the heart, for instance, can keep people from fainting and hurting themselves, heading off multiple trips to the emergency room.
Indeed, patients are living longer and better lives than they did 20 to 30 years ago with the kind of cardiac care available today, he said, starting with better medicines and medical management and proceeding to the kinds of procedures now in use.
Heart disease is the No. 1 cause of death in the U.S., Newman said. "These facilities give us the ability to provide that care," she said.
Several other area hospitals also have upgraded recently. Methodist Hospital opened a new cardiovascular center in 2018, including relocating the facilities within the hospital to provide easier access for patients.
CHI Health replaced an existing lab and built another suite at Creighton University Medical Center-Bergan Mercy before relocating from the former Creighton University Medical Center on North 30th Street. CHI plans to add one more and replace another at the hospital in the near future. The health system has built a new neurology suite at Immanuel Medical Center and plans to build one at Bergan.
Photos: Our best shots of 2019 (so far)
Take a spin through the best of our staff photos from 2019. The gallery will be updated throughout our journey through the next year.