What they didn't know was precisely what teens were puffing in those e-cigarettes.
Marijuana use in e-cigarettes by U.S. middle and high school students increased significantly between 2017 and 2018, according to an analysis by a University of Nebraska Medical Center researcher.
Among all students, the proportion who reported ever using marijuana in an e-cigarette increased from 11.1% in 2017 to 14.7% in 2018.
While that might not seem like a lot on its face, said Hongying Dai, an associate professor in UNMC's College of Public Health, the increase represents a million young people.
The analysis, published online Wednesday as a research letter in the Journal of the American Medical Association, looked at responses from 38,000 students to the federal National Youth Tobacco Survey, and used the most current data available at the national level.
Another analysis of a different survey, the long-running, federally funded Monitoring the Future survey, also found significant increases in marijuana vaping among youths, in that case between 2018 and 2019. That analysis by University of Michigan researchers also appears in JAMA.
Specifically, the Monitoring the Future survey indicated that 14% of 12th graders reported vaping marijuana within the preceding 30 days, an increase of 6.5% from 2018. Results also indicated significant increases for eighth and 10th graders in 30-day vaping. The increase among 12th graders for past 30-day use was the second-largest single-year increase tracked by the survey for any substance in its 45-year history. Increased nicotine vaping from 2017 to 2018 ranked first.
Both surveys rely on students to recall and report their own behaviors, a potential limitation.
Dai said the increase she observed comes as a surprise to her, given marijuana has not been legalized in Nebraska and many other states. That indicates many young people who vaped marijuana probably got it through informal sources such as friends, family members or illicit dealers.
Marijuana use in adolescence, she said, is a concern because it could lead to adverse effects on brain development, mental health and academic performance.
In addition, e-cigarette use recently has been associated with severe respiratory illness. As of Dec. 10, some 2,409 people had been hospitalized with the condition now known as EVALI, according to the Centers for Disease Control and Prevention, and 52 deaths had been confirmed.
Nationally, about 77% of cases of such illness were in people with a history of vaping products containing tetrahydrocannabinol, or THC, the high-inducing ingredient in marijuana.
The analyses come as Congress considers raising the age to purchase both e-cigarettes and cigarettes to 21 from the current 18, a move partly designed to reduce teens' ability to get e-cigarettes from older friends or acquaintances.
Dai's analysis found that 42.7% of students who ever used e-cigarettes in 2018 also indicated that they had used marijuana in the devices. Same goes for 53.5% of current e-cigarette users and 71.6% of those who said they used multiple forms of tobacco.
Nicotine addiction is another concern, Dai said. Many vaping juices contain nicotine, which is a difficult habit to break and one that started at an early age can lead to use of tobacco and illicit drugs.
Sign up for World-Herald news alerts
Be the first to know when news happens. Get the latest breaking headlines sent straight to your inbox.
Researchers, she said, still don't know the long-term effects of vaping. Making that determination, she said, could take years. Public health officials don't want to see young people put at risk in the meantime.
The good news, she said, is that public health officials and tobacco education groups are working to get the word out. UNMC public health officials and Tobacco Education & Advocacy of the Midlands recently partnered to host a vaping prevention retreat at Midlands Hospital for local school staff.
Autumn Sky Burns, the advocacy group's Sarpy County coordinator, said educators and others brought about 100 devices they'd confiscated at schools. For the first time, the haul included at least two pods that contained cannabis.
"We need to raise awareness among parents and the general public," Dai said. "Many people thought what they vape is just steam or water. That is not (the case)."
This report contains material from the Washington Post.
---
Photos: OWH front pages through the years
1932: Lindbergh baby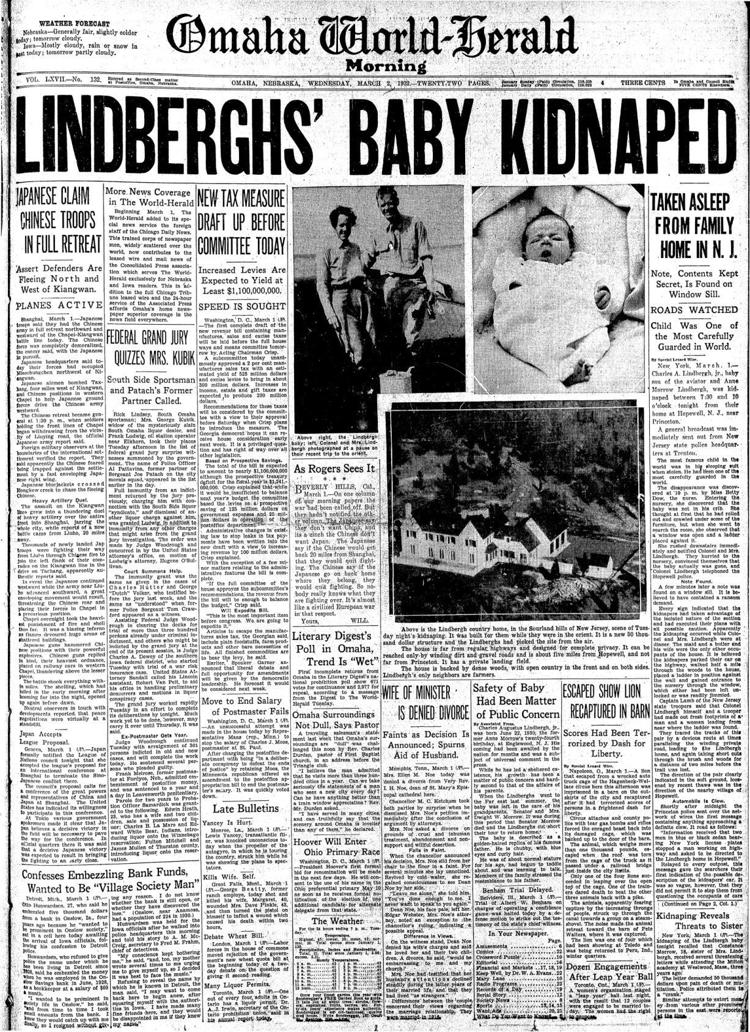 1932: Roosevelt elected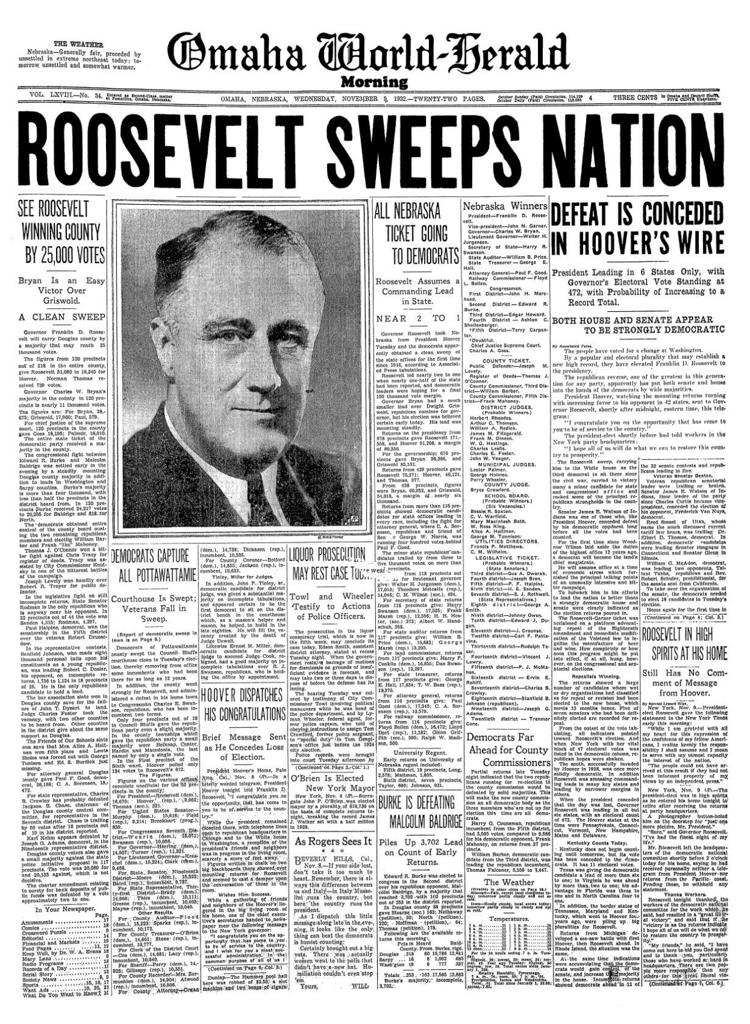 1937: Hindenburg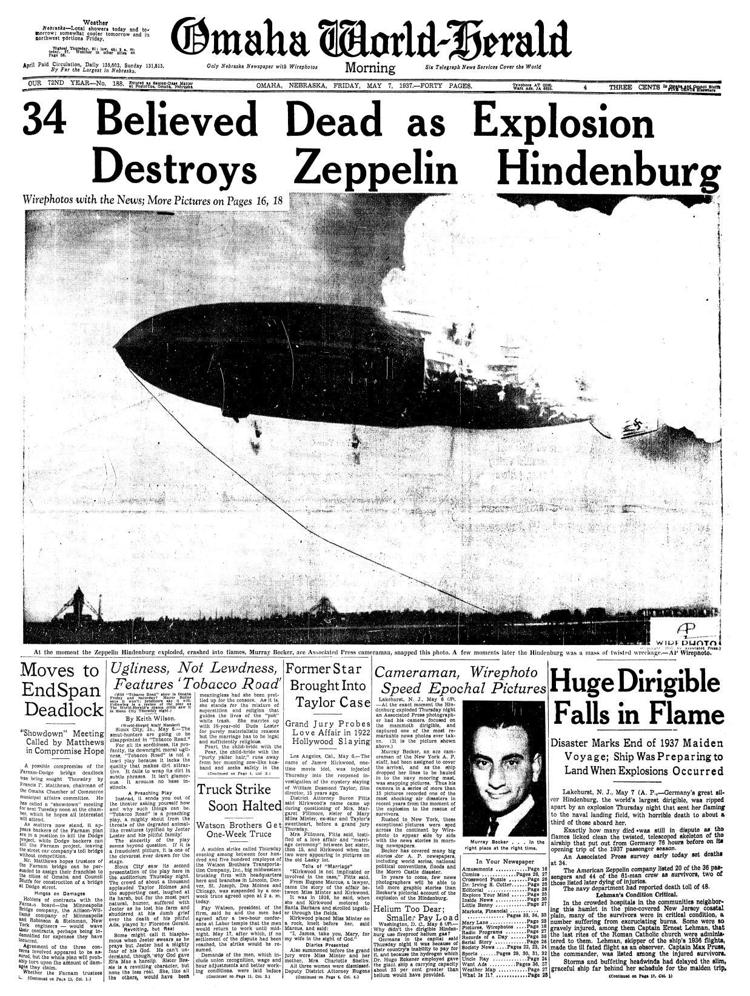 1941, evening edition: Pearl Harbor
1941: Pearl Harbor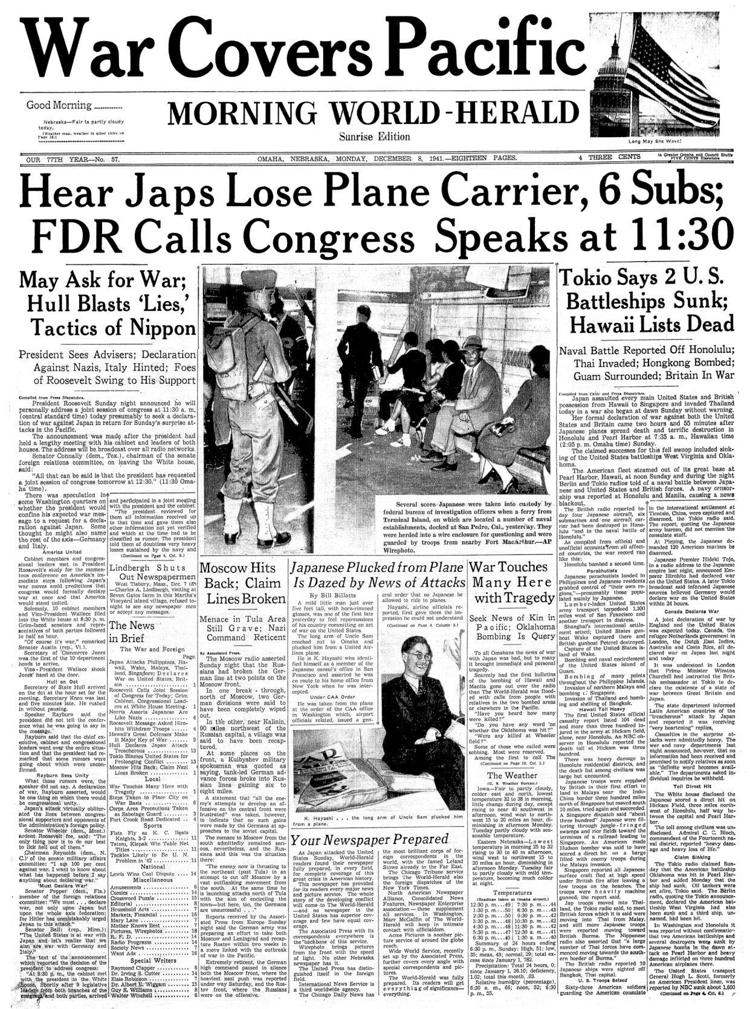 1945: End of WWII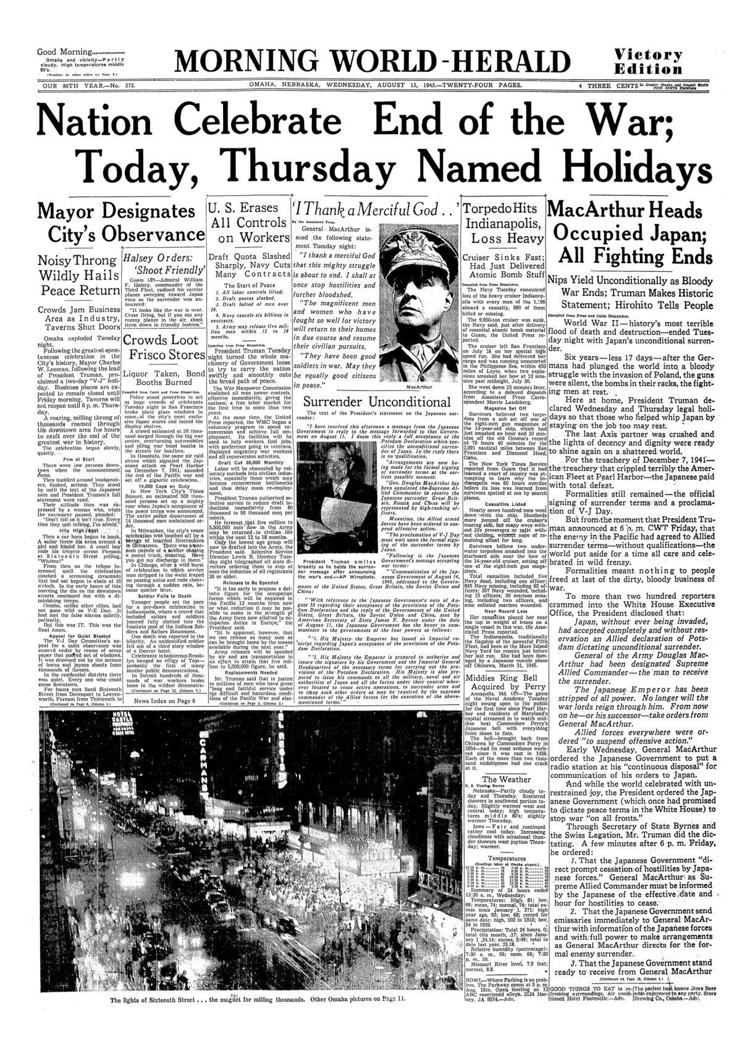 1952: Flooding
1963: Kennedy Assassination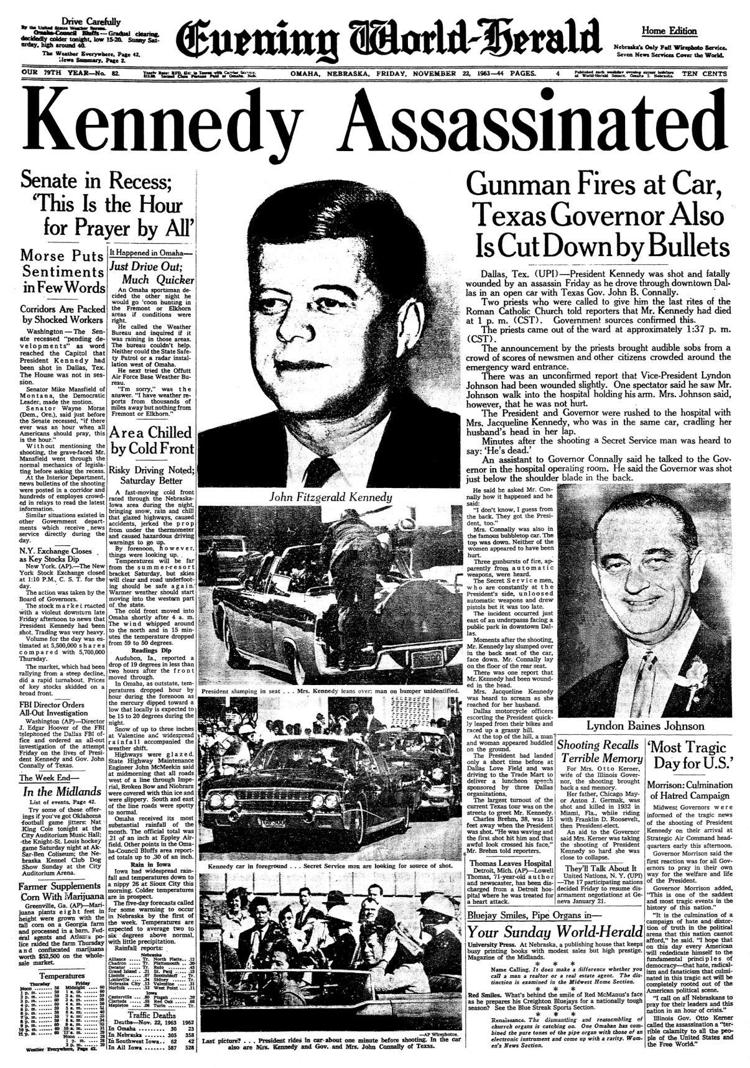 1968: MLK Funeral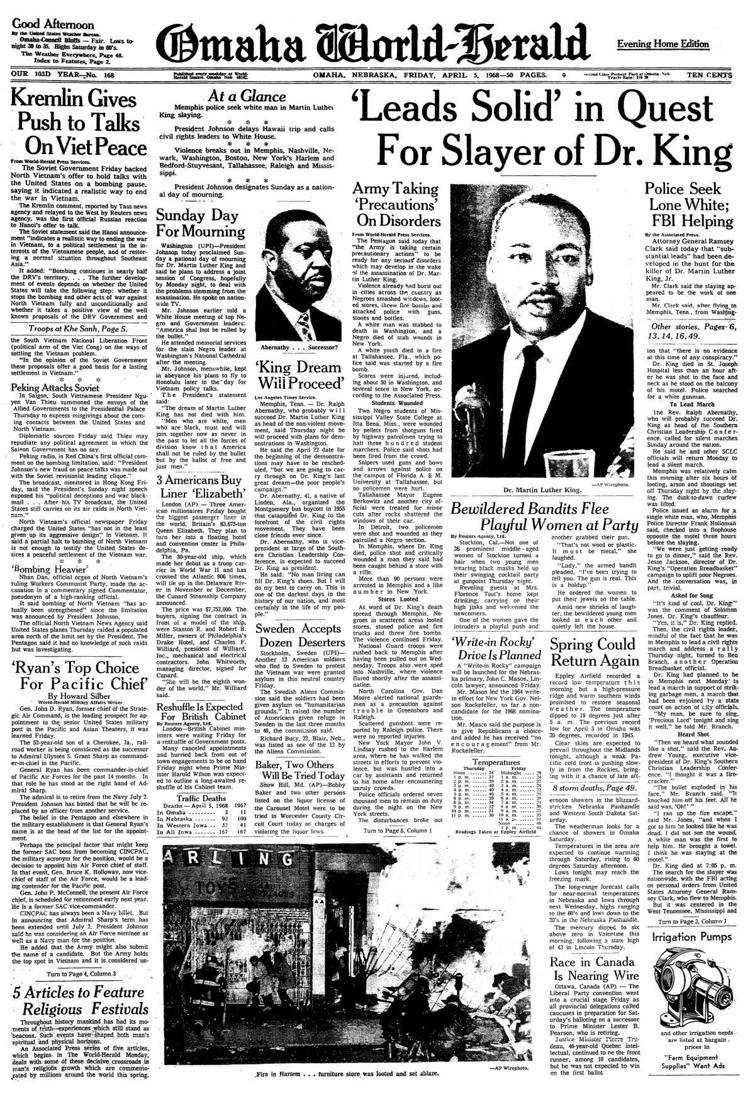 1969: Moon Landing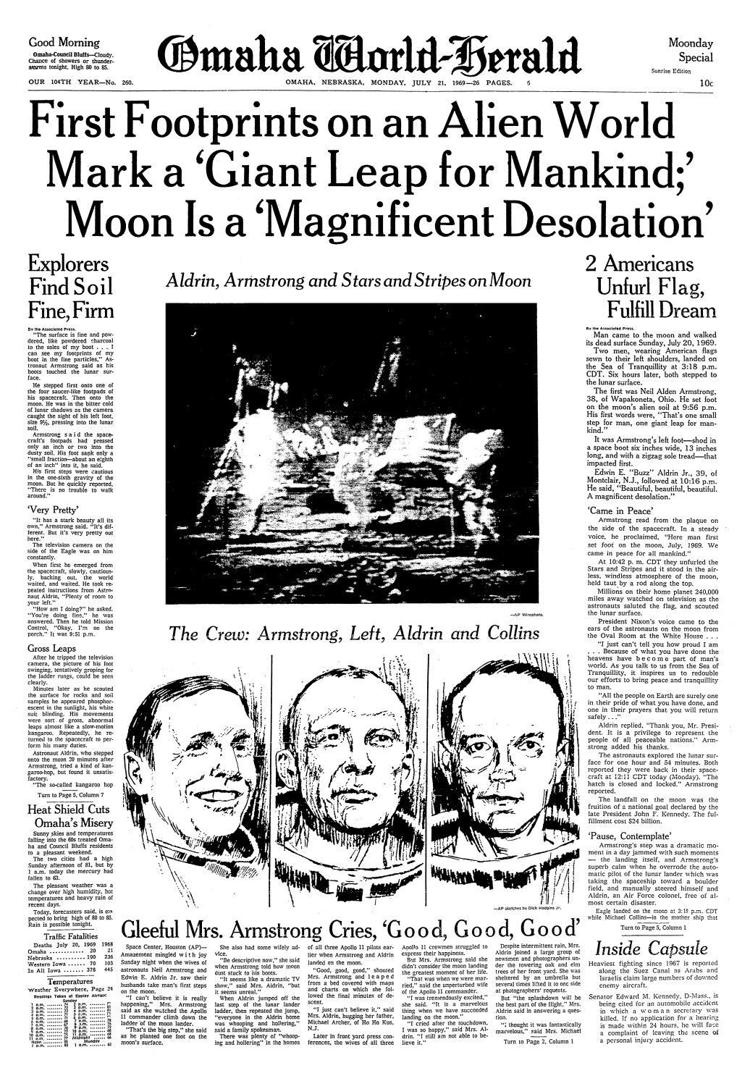 1971: Husker national championship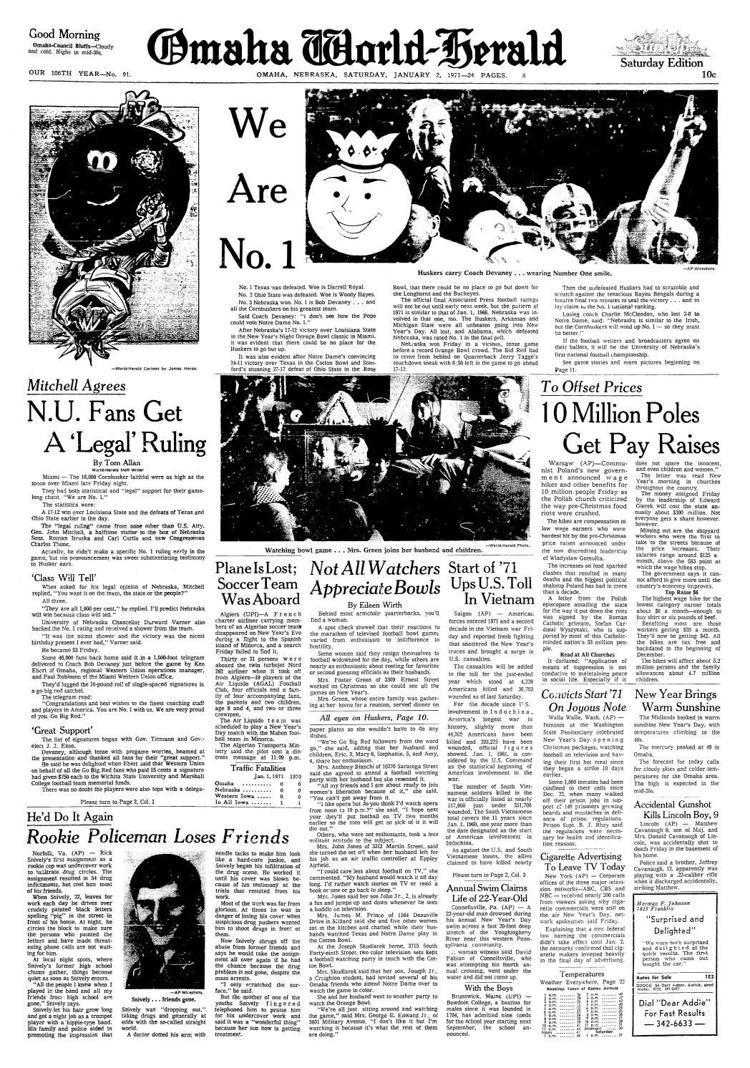 1972: Husker national championship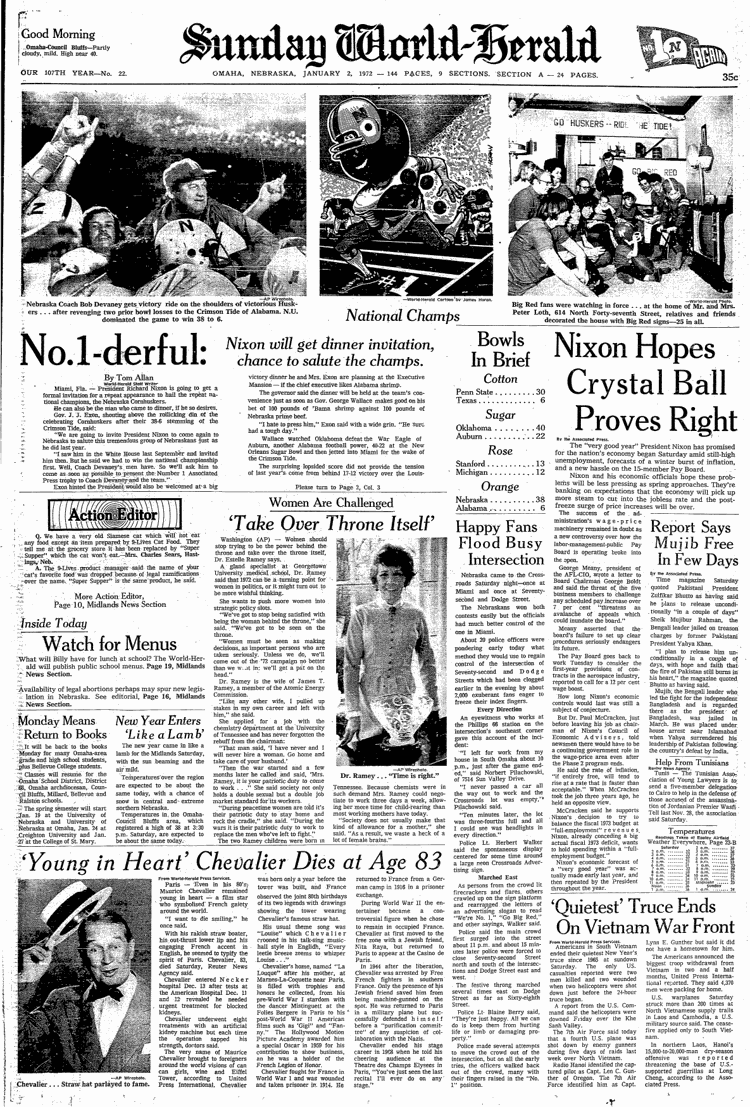 1974: Nixon resignation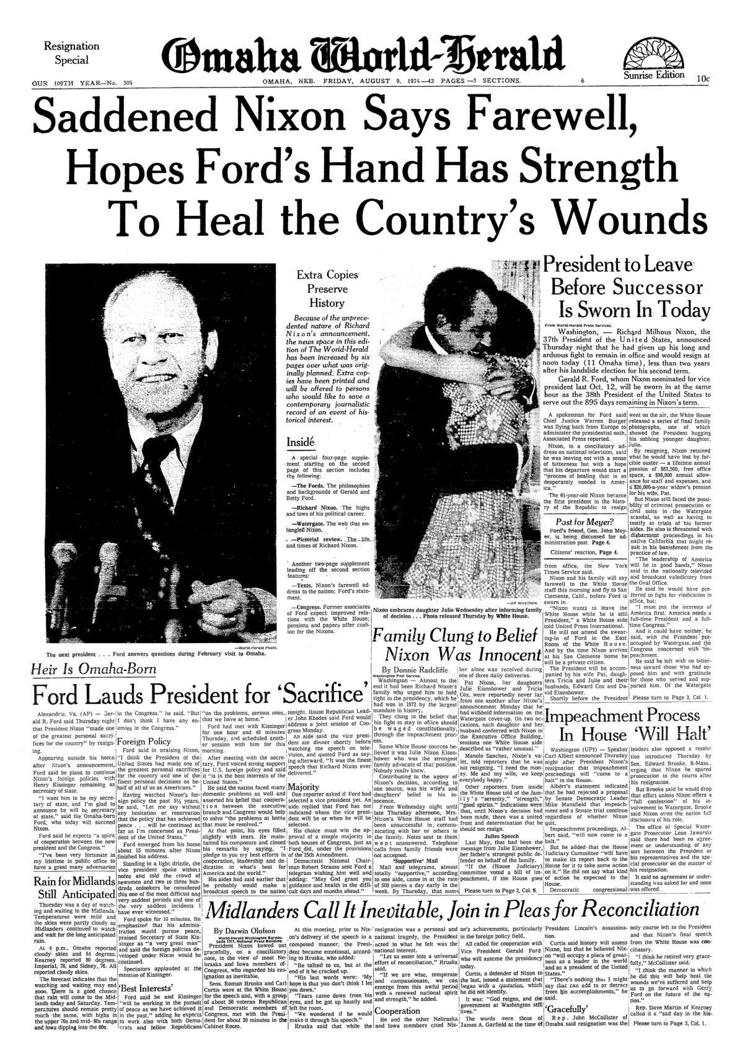 1975: Blizzard
1975: Tornado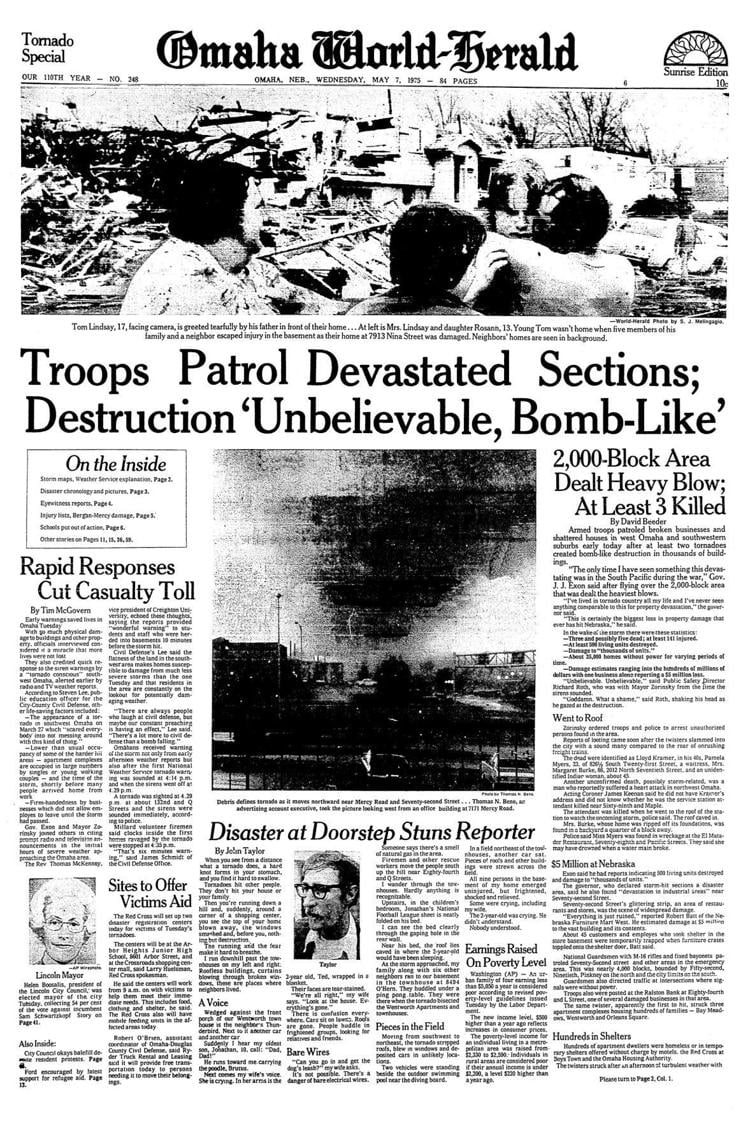 1981: Iran hostage release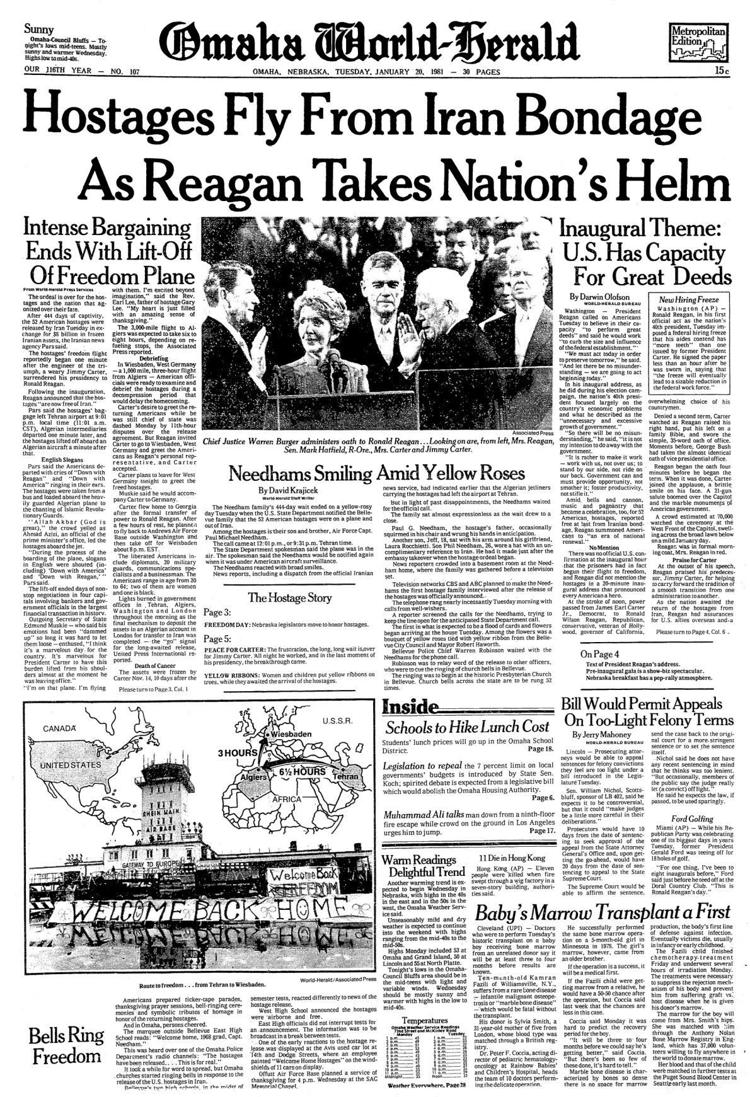 1981: Reagan assassination attempt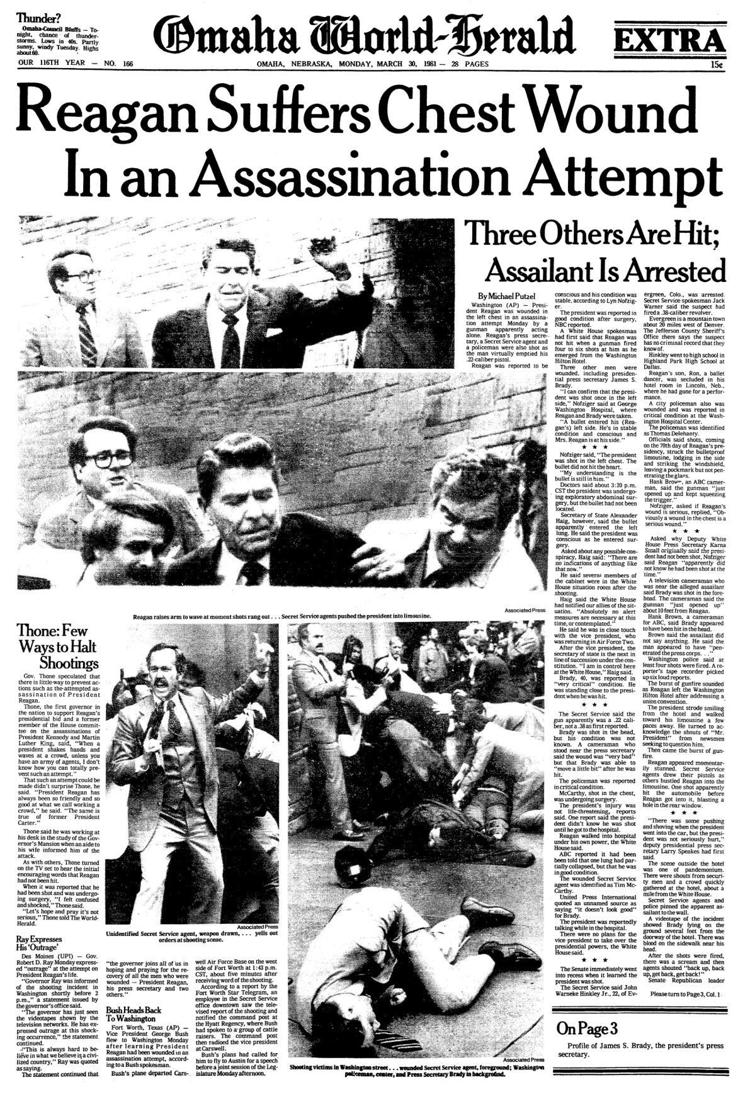 1986: Challenger explosion
1989: Berlin Wall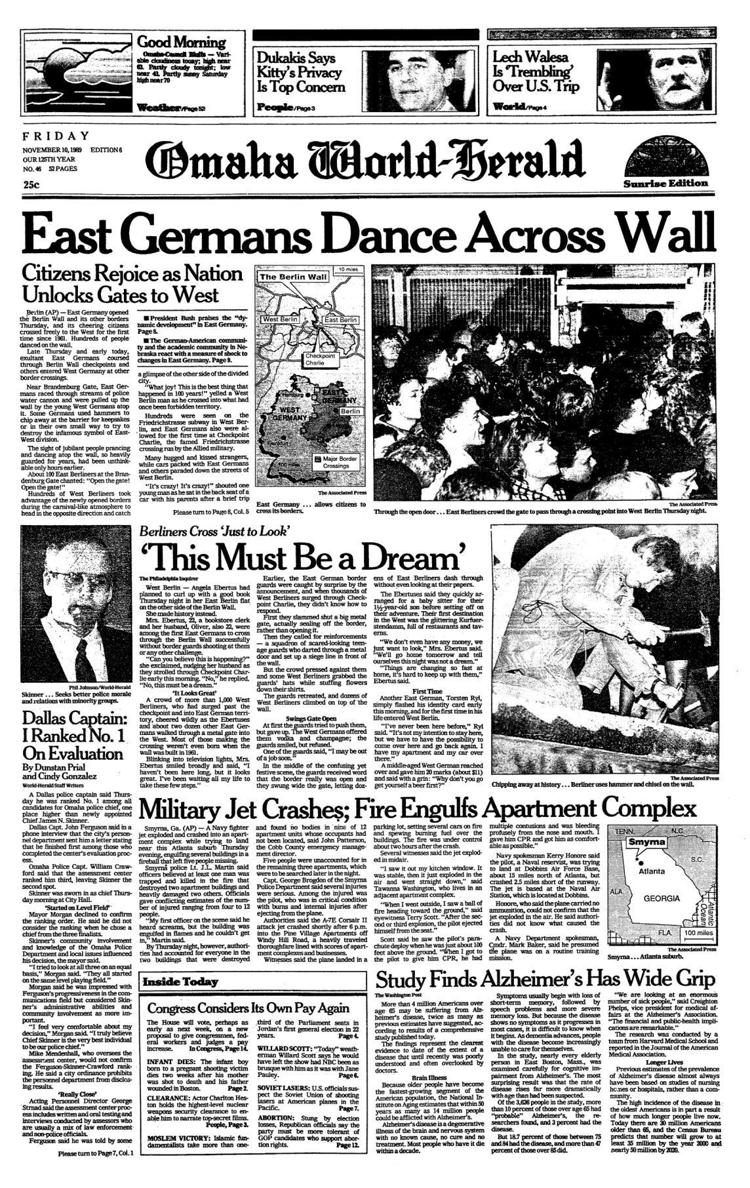 1995: Husker national championship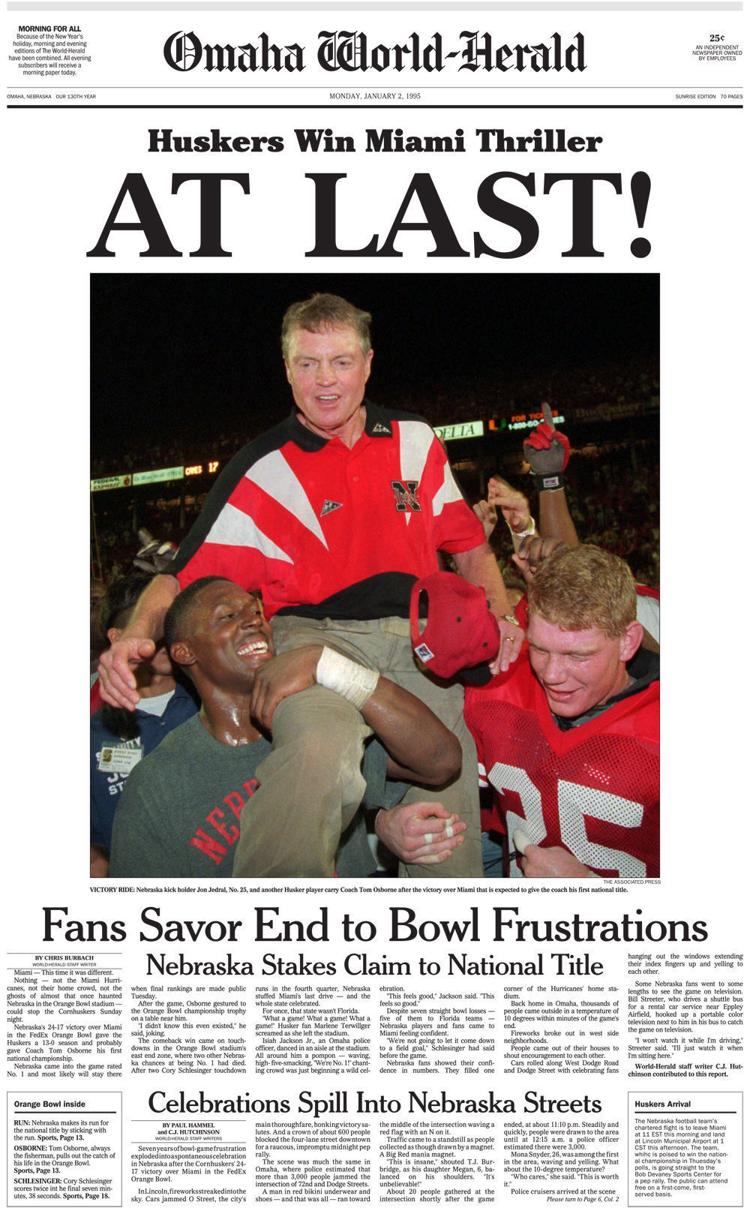 1996: Husker national championship
1998: Husker national championship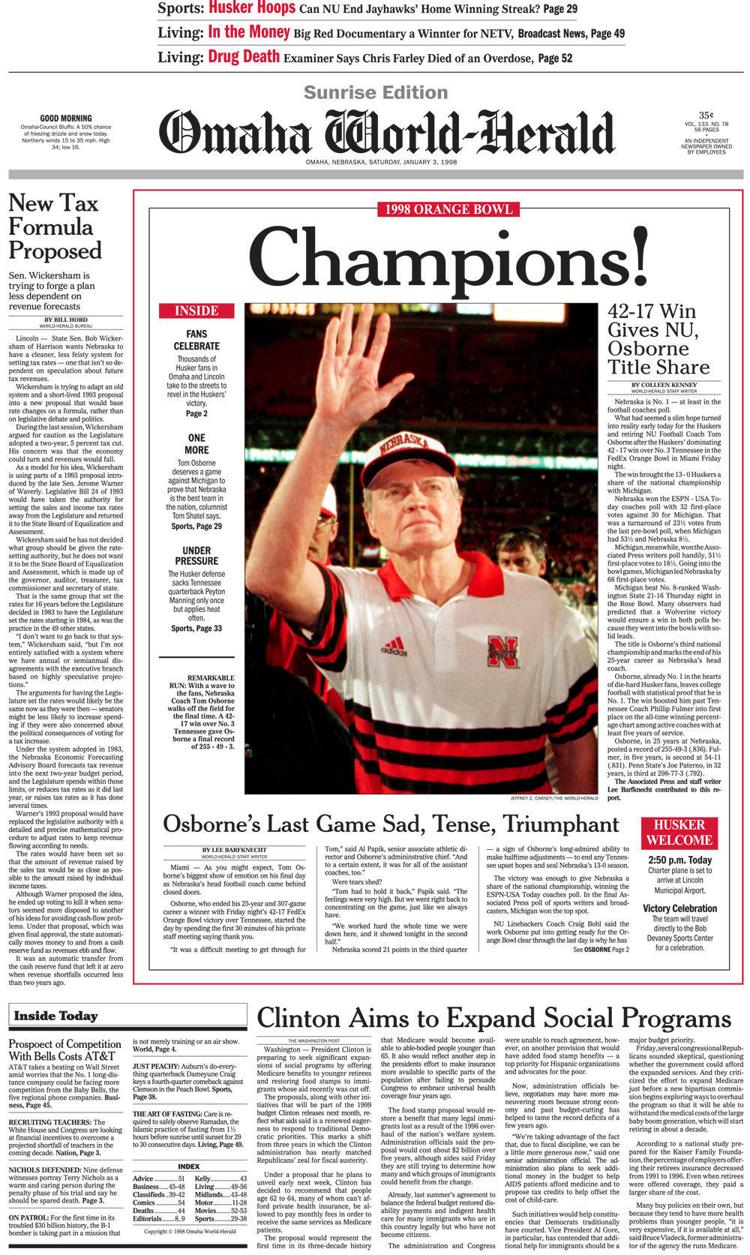 2001: 9/11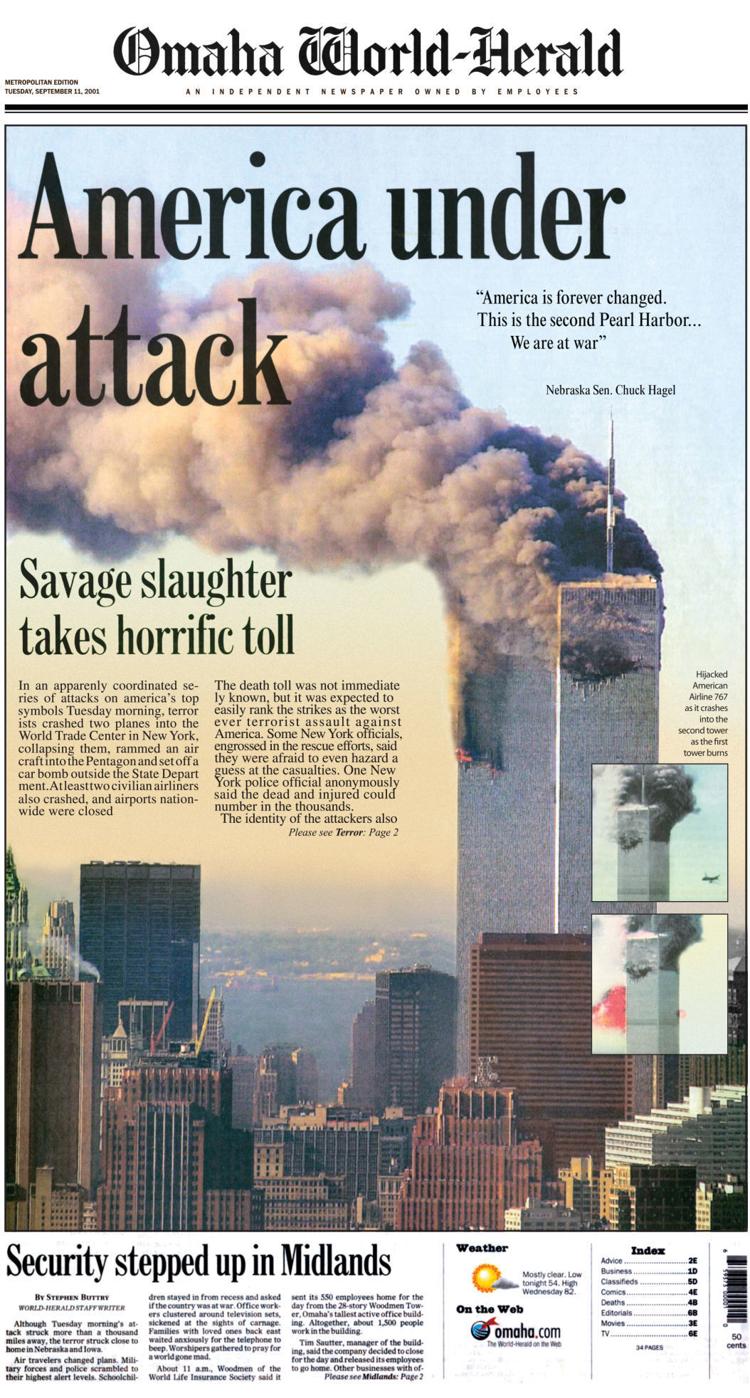 2008: Tornado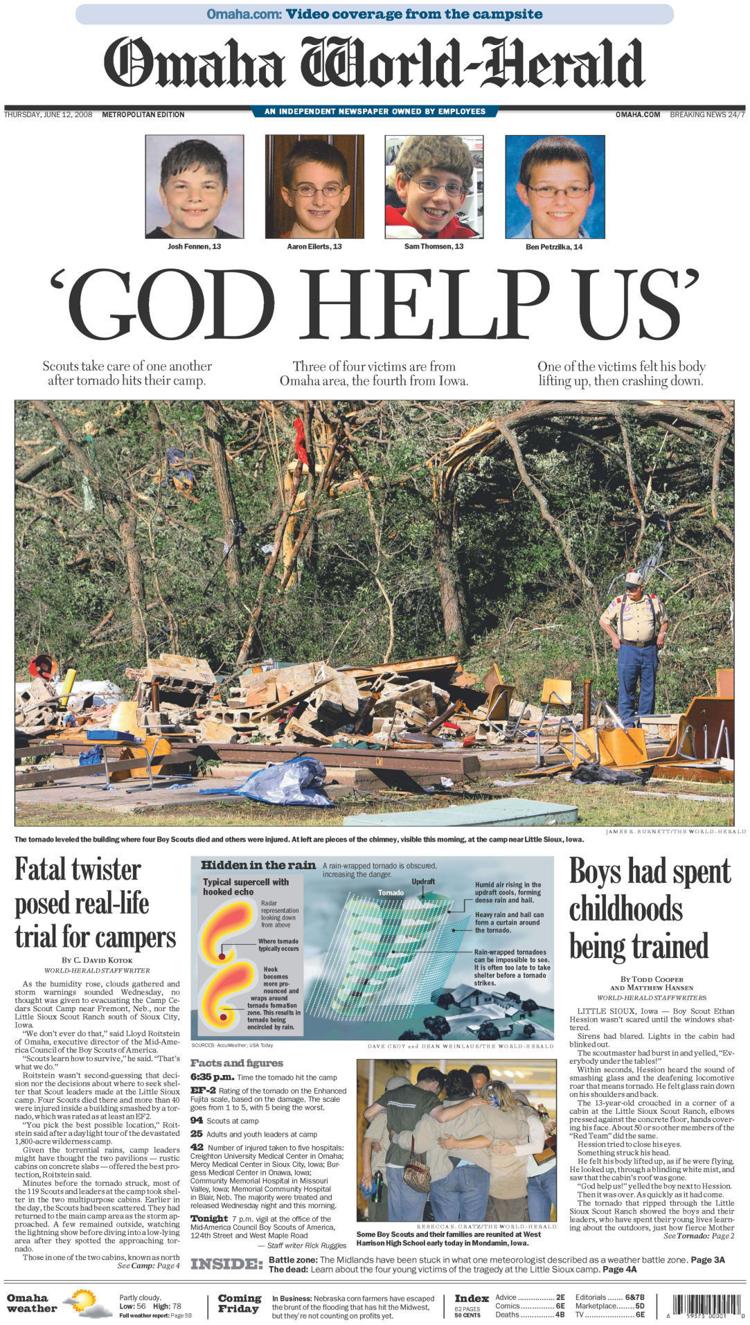 2008: Obama elected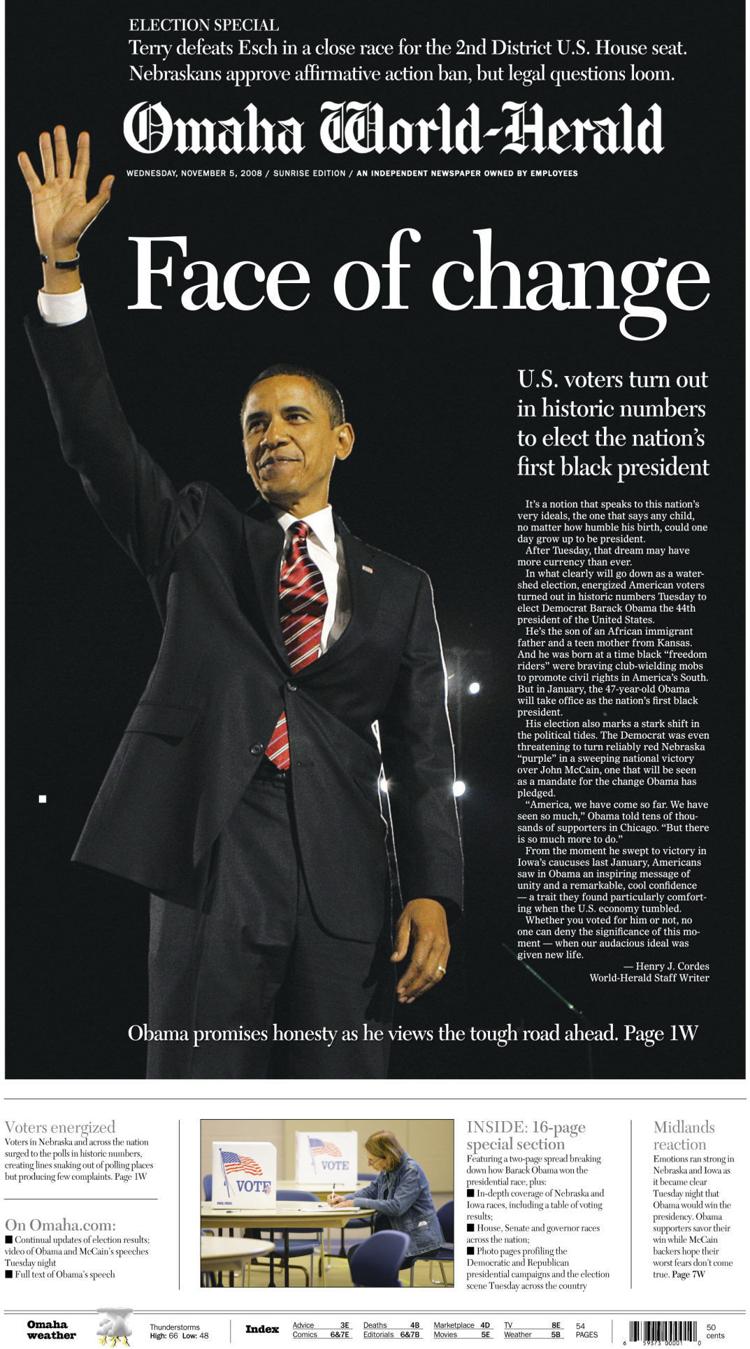 2016: Trump elected