Nicholas Bell arrived at the gym on a sunny December afternoon, climbed aboard a treadmill and jogged, occasionally slowing for a breather.
His run done, he headed for the weights. It's a routine he's been trying to fit in three or four days a week.
But until a few months ago, Bell, 36, had largely stopped working out. Just walking up the stairs of his Benson-area home left him winded.
Then in late September, he started a new therapy for cystic fibrosis, the rare, progressive disease he was diagnosed with at 6 months old.
The treatment, a three-drug combo called Trikafta, has been hailed as the first to show dramatic improvement in lung function in most people with the disease. While not a cure, it's expected to benefit 90% of patients, including those who have the most common mutation in the cystic fibrosis gene, called CFTR, which was discovered 30 years ago. The Food and Drug Administration approved the therapy in late October for patients 12 and older.
Now that he's back to working out, Bell realized it wasn't motivation he lacked, but the ability to do the work.
"It's exciting I can work out and still have energy to walk the dog and go be with my friends," he said of his recent turnaround.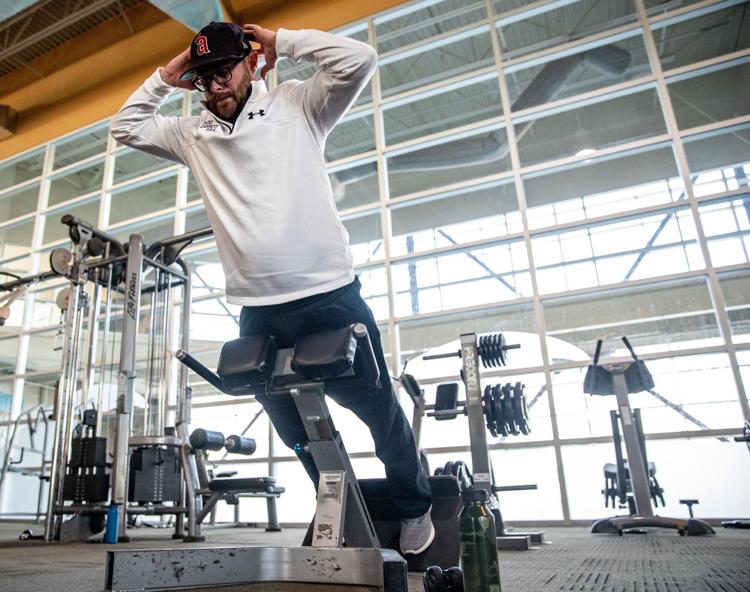 Cystic fibrosis affects an estimated 30,000 people in the United States and 70,000 worldwide. It causes thick mucus to build up in organs, damaging patients' lungs and digestive systems.
In clinical trials, the drug boosted lung capacity an average of 14%, said Dr. Peter J. "Jim" Murphy, program director of the Adult Cystic Fibrosis Program at the University of Nebraska Medical Center/Nebraska Medicine. That program and the Pediatric Cystic Fibrosis Center at Children's Hospital & Medical Center form the Nebraska Regional Cystic Fibrosis Center, which treats more than 300 patients. One Children's patient participated in clinical trials of the drug.
"We face, every day, steady decline in lung function in virtually all of our patients," he said. "In one fell swoop, you've turned that around. It's whoops and hollers for the cystic fibrosis team, and has driven quite a few patients to tears of joy."
And while most attention has focused on the initial boost the drug provides in lung function, Murphy said, doctors also are hoping it will decrease the rate of decline in that function by as much or more as earlier drugs. Long-term results, of course, are not yet in.
All adults face a decrease in function after age 30, he said, but it's typically not enough to cause problems. Cystic fibrosis patients, however, lose lung function about four times faster on average than the typical person.
"They very quickly cut into the lung function they need to live their daily lives, not just to run marathons," he said.
Sign up for the Live Well Nebraska newsletter
Get the latest health headlines and inspiring stories straight to your inbox.
Bell has had his own ups and downs with the disease, including a near-death episode in 2016 that prompted his doctor to suggest it was time to consider a lung transplant. He avoided that by focusing on his health, and saw some significant improvements. But he became really ill in mid-2018 after catching a bug.
He got Trikafta a bit before the FDA approved it through a program that offered the therapy to people like himself who at the time had low lung function.
By the two-month mark, his lung function had increased by 19%, the biggest gain he's ever seen. He's been using that improvement as a springboard to bolster his physical fitness. He's been working to push his mile time below 10 minutes, and he plans to train for a cystic fibrosis extreme hike in Colorado next fall. He hasn't experienced any notable side effects, although he's seen posts in online groups from some who have.
With his improved energy level, he's also back to doing more writing. A teaching artist with the Nebraska Writers Collective, he coordinates a program that sends instructors into prisons to teach creative writing and also helps teach a slam poetry class at Omaha's Central High School. He and his wife, Kristin, celebrated their third anniversary earlier this month.
"I'm happy to be where I'm at now," he said.
He's also keeping on top of his cystic fibrosis treatment routine. That includes donning a percussion vest that breaks up mucus in his lungs three times a day for between 30 and 45 minutes. He also uses a nebulizer, a device that turns liquid medications into a mist he inhales.
He encourages other people with cystic fibrosis to do the same. A clinical trial is being launched to determine whether patients can pare back their regimens, but those results aren't in. He said his fear is that younger patients will decide the disease is cured and drop their treatments.
"I think it's important for us right now to just stick to our regimen," he said.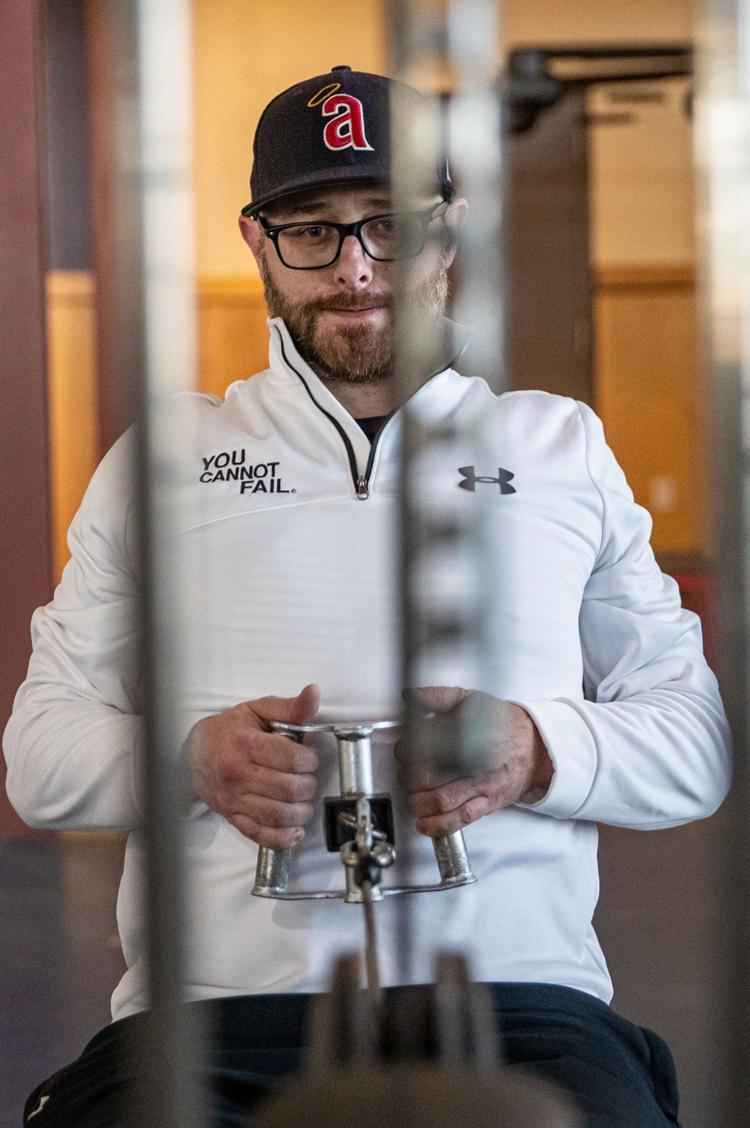 Dr. Heather Thomas, director of Children's cystic fibrosis center, is eager for results of other studies, those testing the drug in children ages 6 to 11.
Kids stand to benefit even more than adults if the therapy can slow the disease's progression.
"The earlier we can get kids on, the better," she said. So far, there's no indication the therapy won't work in younger children.
Older pediatric patients who got the drug also experienced fewer "pulmonary exacerbations," meaning they didn't get sick as often. That would be a huge win for families, Thomas said.
Research also is needed to help the 10% of patients whose disease is caused by different mutations. The Cystic Fibrosis Foundation launched a $500 million campaign in late October intended to accelerate efforts to cure the disease.
Another concern raised after the drug's approval was whether patients would have access to it, given its price tag of $311,000 a year.
But Murphy said patients have been able to get the drug through insurance and patient assistance programs, typically with a relatively small co-pay. A small minority have been denied, but those denials have been reversed on appeal.
"It's dramatic, life-changing and, we believe, life-prolonging," he said. "It's important to know that it's not a cure, and that our job as cystic fibrosis providers is still going to be here. But it's going to be different."
Bell, the poet, has his own word for it.
"It's freeing," he said. "It definitely has been very freeing."
This report includes material from the Washington Post.
17 rare and unusual health stories out of Omaha
One rare disease left an Omaha doctor eating a shakelike formula to supplement her diet. A friend said it tasted like cat food. An Omaha man woke up after his family took him off life support. And a Lincoln teen is allergic to almost everything.
Check out the stories on their unusual ailments and sometimes equally unusual treatment plans.