Frank Laskley Jr. felt betrayed by his body.
For years, he'd been checking boxes to stay healthy: eat well, sleep enough, exercise daily.
So it came as a surprise when what he thought was a stomach issue turned out to be stage 4 pancreas and liver cancer.
"It was a pretty heavy load to bear," Laskley said.
Almost a year later, Laskley is still undergoing chemotherapy treatments.
But thanks to hospital officials and a local nonprofit, some of the burden that comes with a treatment plan was taken off the Omaha man's shoulders. Laskley doesn't have to worry about transportation to and from the hospital.
Wear Yellow Nebraska, a local nonprofit, has been offering cancer patients rides to and from treatment at hospitals in Omaha, Fremont and Lincoln since 2012. The organization started with cab rides, but over the last year, it's added in ride-hailing service Lyft.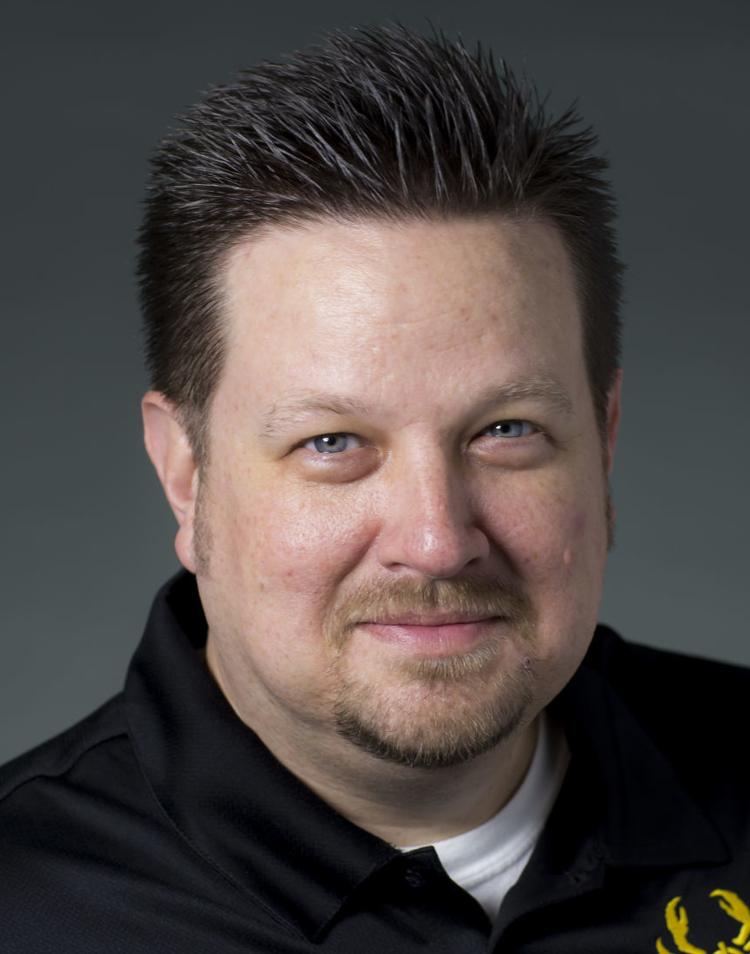 "When you look at a cancer patient's treatment journey, that schedule is all over the place. ... They've got to have that flexibility," said Michael Merritt, president of Wear Yellow Nebraska.
In 2018, the nonprofit completed nearly 1,500 rides. About 700 of those were through Lyft.
The switch was made to cut down on costs, Merritt said. With cabs, organizers saw increased pricing and increased "no-show" fees. Cab rides average about $14 to $15, according to numbers from 2018. Lyft rides have averaged $10 to $11.
By adding Lyft in 2018, the nonprofit spent about $2,700 less.
Right now, Merritt said, they're offering more rides with the leftover funds. That includes being able to offer longer rides that in the past they'd have to turn down, like if a patient in Lincoln needs treatment at an Omaha hospital. The 2018 savings could cover about 250 additional Lyft rides or about 180 additional cab rides, on average.
The nonprofit typically operates on a yearly budget of $60,000 to $65,000, Merritt said, which comes primarily from its main fundraising event, the Wear Yellow Ride, Fun Run & Walk. They host smaller events during the year.
This summer, organizers plan to look at the possibility of expanding the program to other Nebraska cities.
Uber Health also operates in the Omaha area, an Uber spokesperson said. Much like Lyft, health care providers book the ride; the patient receives trip details and then is picked up and dropped off on schedule. Uber did not respond to requests for more information on the Omaha program.
Sign up for The World-Herald's afternoon updates
Receive a summary of the day's popular and trending stories from Omaha.com.
Laskley started chemotherapy treatments last June. His wife, Essie, drives him to and from the chemo sessions at Immanuel Medical Center on Mondays, her day off of work.
After the four-plus-hour session, he's sent home with a chemo pump that he wears for the next 36 hours. On Wednesdays, a Lyft driver picks Laskley up and takes him on a 10-minute drive to the hospital. When he's finished returning the pump, another Lyft drives Laskley home.
Most patients have family and friends who try to help, but oftentimes the course of treatment is long and having someone available for all appointments is a challenge, said Rachele Sledge, a medical social worker at the Nebraska Medical Center.
Hospital staff schedule rides. For a Lyft ride, they enter the patient's name, phone number and address, and then what time they should be picked up, Sledge said. Patients then get a text telling them the name of their driver, what type of car to expect and the license plate number.
The med center offers only Lyft rides through the Wear Yellow program. They still call cabs for some patients, but that comes from a separate hospital account, Sledge said. They reserve cabs for patients who are less tech savvy or don't have a cellphone.
Other options are available at most treatment centers for patients, including the American Cancer Society's Road to Recovery program. Patients are connected with volunteer drivers who take them to and from appointments. Unlike Lyft, the program requires rides to be scheduled in advance.
Paulette Cabrera relies on rides to get to and from breast cancer treatments. She doesn't have access to a vehicle.
She started calling her own cab rides, but bills added up quickly. It was $40 round-trip from their home to Creighton University Medical Center-Bergan Mercy. She did that five times.
Now most of Cabrera's rides to and from the hospital come from volunteers with the cancer society's program. But she's also taken a handful of cab rides through the Wear Yellow program.
Over the last couple of months, Merritt said, they've noticed a shortage of Lyft drivers. When requesting a Lyft, they're at the mercy of how many drivers are working in the area. It's something organizers will keep following.
They hope Lyft becomes the first choice for rides, but that's up to hospital staff, he said.
"We totally leave it to their discretion," Merritt said. "We want the patient as comfortable as possible, and we want them home as soon as possible. We're not there to make the call, so we really depend on (hospital staff)."
Some facilities still use cab services, especially once nurse navigators or social workers are gone for the day. If treatments run long and trained staff aren't there to order a Lyft, patients can call their own cab through the program, Merritt said.
Paying an additional fee for transportation can be tough on top of other cancer-related costs, said Sledge, with the med center. She's seen folks rely on the bus line, but that isn't good for someone with a compromised immune system.
"It's nice to give (patients) an option for a ride that's safe and warm and they're the only one in it," Sledge said.
Organizers have encountered some hiccups in introducing Lyft, such as complications with the electronic setup of the program and setting up payment to Lyft.
It also took some time for patients to adjust. Instead of having distinct cab coloring and markings, the Lyft is a typical vehicle.
"They're used to when they see a cab. It's a cab," Merritt said. "But it's getting them to understand that John is going to pull up in his Chevy Tahoe to take them to their appointment. That's not something they're familiar with."
Laskley made the adjustment quickly and has been happy with the program. For the most part, he said, drivers keep their cars clean and they have pleasant conversations.
"I've found them to be very good and very accommodating," he said.
Laskley, now 58, has stabilized. He isn't in remission, but the cancer hasn't progressed. He'll continue chemotherapy treatments.
The Omaha man has been grateful for the hospital's help in arranging his care.
"There was nothing I had to figure out for myself," he said. "That's just one less thing to have to coordinate on my own and have to deal with."
A roundup of inspirational stories from Midlanders with heart
There's the woman with MS who runs despite her diagnosis. The 7-year-old born without his left hand who plays baseball just like the other kids his age. The refugee who turned to Zumba to help her recover from cancer treatments. Check out their inspiring stories and others below.