Jim Whitaker had had a sore throat for a couple of weeks when he went to his doctor in fall 2017.
Antibiotics didn't do much, so his doctor sent him to an ear, nose and throat specialist.
After an initial exam, Whitaker recalled, the specialist scooted his chair back. "Almost the first thing out of his mouth was cancer," he said.
The specialist took a closer look and sent Whitaker to a head and neck surgical oncologist. It didn't take Dr. Aru Panwar long to come to a similar conclusion.
Both doctors, as the ENT told Whitaker, see a lot of throats. And that means both are seeing more of what ailed the 51-year-old Omahan: throat cancer associated with the human papillomavirus, or HPV.
"That was a bit of a shock," Whitaker said.
Whitaker — a fit, married father of five — represents not only the new face of throat cancer but also the modern profile of HPV-related cancer patients.
Traditionally, oropharyngeal cancer, or cancer at the back of the throat, including the back of the tongue and tonsils, has been associated with tobacco use.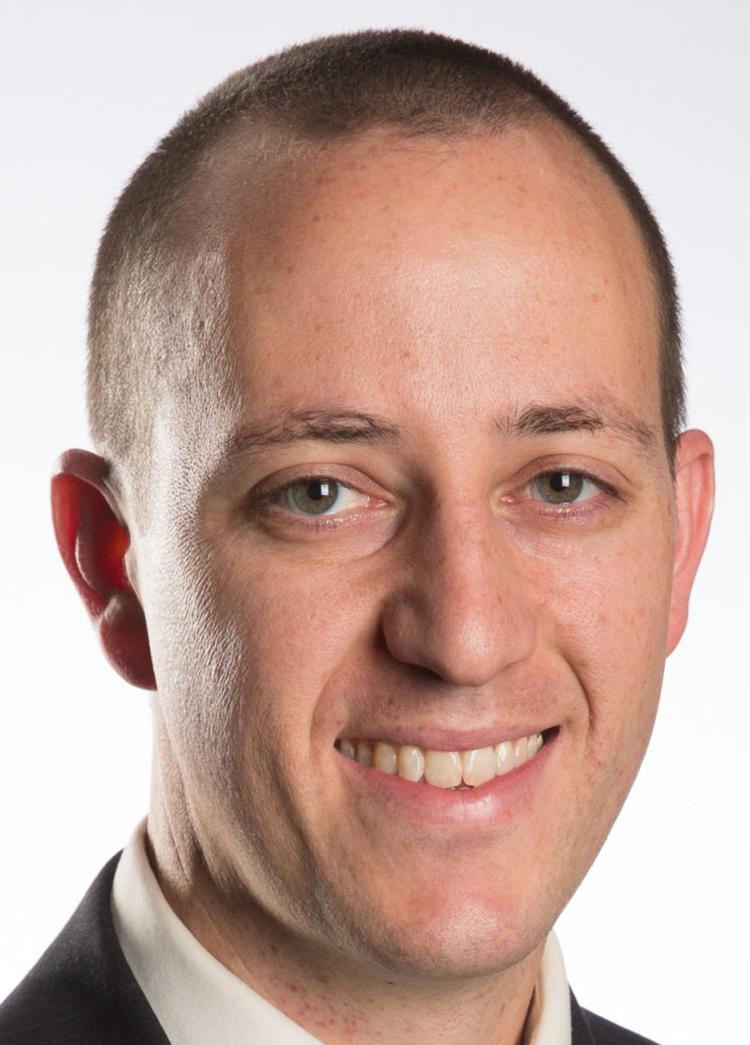 But as smoking has dropped off, so have tobacco-related oropharyngeal cancers, said Dr. Andrew Coughlin, who, like Panwar, is a head and neck surgical oncologist with Methodist Health System.
At the same time, researchers over the past several decades have been tracking a steady increase in throat cancers associated with HPV.
But by 2015, the HPV-related throat cancers doubled — topping 18,900 — and eclipsed the year's nearly 11,800 cases of cervical cancer.
Total HPV-related cancers also were up, increasing about 44 percent over the 16-year period.
Both sets of numbers, the surgeons and public health officials say, underscore the need to step up vaccination for HPV.
Research has shown that Gardasil 9, as the current version of the vaccine is known, can prevent infection with the HPV types most strongly associated with cancer — cervical and oropharyngeal as well as four other types.
Public health groups worldwide, including the World Health Organization and American Cancer Society, have been working to spread the word about vaccination, focusing on preteen boys and girls. Their goal is to reduce the incidence of and deaths due to HPV-related cancers.
The U.S. Food and Drug Administration in the fall approved extending the vaccine for use in women and men ages 27 through 45.
In Nebraska, vaccination is a key focus of the Nebraska HPV Roundtable, a program of the Nebraska Cancer Coalition. Coughlin serves on the roundtable's steering committee.
The vaccine now is recommended for girls and boys along with other shots given to 11- to 12-year-olds as they head into seventh grade. That's made it a little more palatable to both parents and kids, as has stressing that the vaccine is intended to protect kids from cancer years, even decades, down the road.
"When the vaccine came out, it really got labeled as the sex vaccine," Coughlin said. "But really, it's a cancer vaccine."
Sign up for the Live Well Nebraska newsletter
Get the latest health headlines and inspiring stories straight to your inbox.
In 2017, he said, 58 percent of Nebraska kids ages 13 to 17 had gotten the vaccine. That was better than the United States as a whole at 48.6 percent. The numbers fall off in rural areas. "You can see why that's important for Nebraska," Coughlin said.
Both leave room for improvement. Nationally, the goal is to increase on-time vaccination rates to 80 percent of preteen boys and girls by 2026, according to the American Cancer Society.
HPV is a sexually transmitted disease — in fact, the most common one, with about 14 million new infections occurring each year. About 90 percent of men and 80 percent of women will be infected at some point in their lives, Coughlin said.
Most people have no symptoms and naturally clear the virus from their bodies. But in some cases, it can become incorporated into the body's DNA and cause cancer decades later.
Those odds, however, are relatively small, Panwar said. As a result, there's been no reason to routinely test people for the virus.
In fact, there's currently no routine screening for oropharyngeal cancer, although dentists and other health care providers may check the area during exams. Of new oropharyngeal cancers in the United States in 2015, about 82 percent were diagnosed in men.
The decrease in cervical cancer, by contrast, largely is attributable to routine screening. The Pap smear allows doctors to detect and remove abnormal cells that have the potential to transform into cancer before they do.
The vaccine, on the other hand, not only helps protect individuals, Panwar said, but also works to break the cycle of infection.
If coverage rates are low, a large number of people still may be infected. But if coverage is high, fewer people will be infected and fewer can pass the virus.
A report published last month in the journal Pediatrics found that the prevalence of HPV types covered by the vaccine decreased significantly not only among women who'd gotten the vaccine but also among women who hadn't — suggesting that it was providing herd protection.
All of this was news to Whitaker. His wife had read about preventing HPV and made sure their children were vaccinated.
But as an athletic guy who doesn't smoke and drinks little, he was surprised that any kind of cancer would affect him. "Hearing I had cancer was just shocking," he said. "It was an emotional kind of roller-coaster there."
Panwar, after confirming the presence of a marker for HPV in his tumor, explained that the HPV-associated oropharyngeal cancers are more treatable than the older tobacco-related type. Survival rates, too, are higher.
"It was good to know that the prognosis was a little more positive," Whitaker said.
The newer type of oropharyngeal cancer also is hitting people in their 40s, 50s and 60s who still are in their prime working years and generally have long lives ahead of them. That group is younger than those who've typically suffered tobacco-related throat cancers. "Their treatment has to be balanced to minimize side effects," Panwar said.
To that end, doctors have been involved in early trials aimed at scaling back treatment for such patients. Methodist has been involved in national trials examining using robotic surgery rather than the more invasive open method and lower doses of radiation therapy.
Instead of surgery, Whitaker got 33 rounds of radiation and three of chemotherapy, both of which wrapped up in early January 2018. He caught a curveball in May when a follow-up ultrasound identified a suspicious-looking lymph node. Surgery yielded one node showing signs of an unrelated thyroid cancer, so Panwar went back in for the thyroid gland, too.
Nine months later, Whitaker is considered cancer-free. Not that it was a cakewalk: the radiation rendered the inside of his throat raw, and he lost all taste of food for a week and a half. Even with medication, the nausea built from his late-week chemo treatments and peaked on Mondays.
He has a huge support system, and he prayed a lot. An IT project manager, he kept working throughout treatment, figuring he could get up and go to work or lie on the couch in a fetal position. "Honestly, I think that helped me get through the treatment a lot better," he said.
Now, however, his energy level is back to pretreatment levels, and his quality of life is good. But Whitaker believes that more people — particularly men, because there's no routine screening for them — need to be more aware of HPV and of the warning signs.
While his sore throat wasn't a common symptom, another was: a hard lymph node in his neck that didn't resolve.
Other possible signs include a lump or sore in the mouth or throat, hoarseness or voice changes, swallowing problems or pain, an earache that doesn't go away, bleeding in the nose, mouth or throat or numbness.
"Pay attention to your body," Whitaker said. "You know when something's wrong."
17 rare and unusual health stories out of Omaha
One rare disease left an Omaha doctor eating a shakelike formula to supplement her diet. A friend said it tasted like cat food. An Omaha man woke up after his family took him off life support. And a Lincoln teen is allergic to almost everything.
Check out the stories on their unusual ailments and sometimes equally unusual treatment plans.