Doctors and scientists have been warning for years about microbes' growing resistance to drugs long used to knock them down.
Recently, they've documented urinary tract infections that won't go away and a fungus preying on people in hospitals and nursing homes. If no action is taken, a report to the United Nations has warned, drug-resistant microbes could cause 10 million deaths a year by 2050.
Dr. Matt McCarthy, an assistant professor of medicine at the Weill Cornell medical school, explores the concerns — and the hopes — around drug-resistant microbes in his new book, "Superbugs: The Race to Stop an Epidemic."
McCarthy, a staff physician at New York-Presbyterian Hospital, will talk about his book and discuss medical ethics, writing and more with a panel of local educators, ethicists and medical professionals Oct. 8 at the Kaneko as part of its Passages literary program. He spoke ahead of his visit about the threats superbugs pose and what we can do about them. His responses have been edited for length and clarity.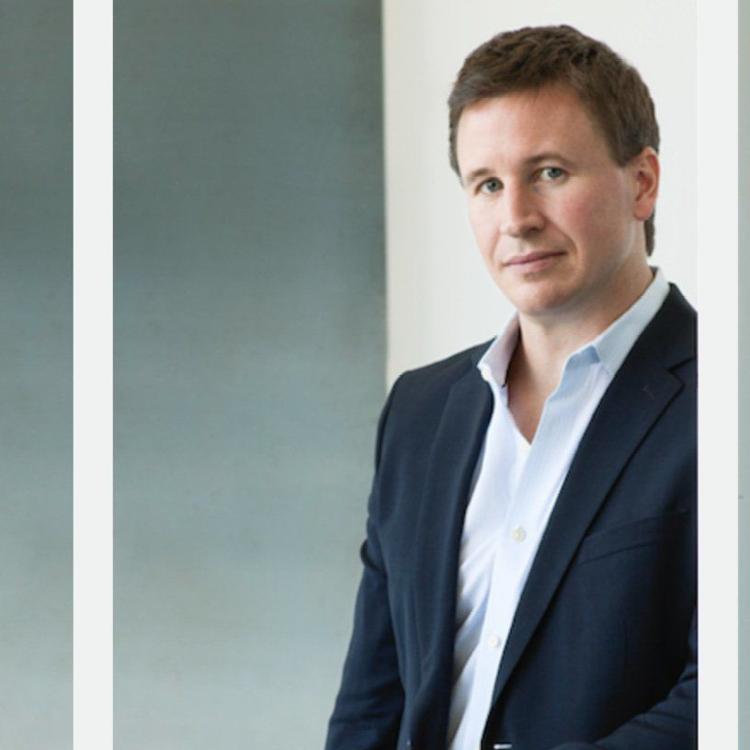 Q: How concerned should the average citizen be about antibiotic resistant microbes?
A: People should certainly be concerned, but I don't want people to be fearful that they are going to somehow contract one of these things and die. The important thing to know is these drug-resistant microbes are all around us.
If you have an intact immune system and your skin is intact, you've got protective barriers. If you have a weakened immune system, either because you're on a medication that alters your immune system or you have a medical condition, you could be at a higher risk.
Q: We've heard that we're running out of antibiotics and other drugs to treat resistant bugs. Are there any new ones on the market — or on the horizon?
A: We've had a bunch that have actually hit the market in the past couple of years. The problem is a lot of doctors don't know how to use them, so I'm less concerned about us developing new drugs than I am with using the ones we've got effectively and appropriately. I work at one of the best hospitals in the world, and we don't always carry the newest antibiotics approved by the FDA. The reason for that is price. If companies invest a billion dollars in a drug they're going to charge a lot for it. Allergan developed a really powerful antibiotic that costs $4,000 a dose.
Q: How good are hospitals and other health care facilities at stopping superbugs?
A: We're doing a pretty good job, but we've still got more work to do. I'd give hospitals an A-minus and nursing homes a B-minus.
Q: What can hospitals and government officials do to walk the line between informing people that superbugs are present and freaking them out?
A: There could be superbugs on your skin right now, and they're not doing anything. We as a medical community need to do a better job of engaging with the public and saying here's what we know about these infections. If you break your leg, you should not avoid the emergency room because you're fearful you're going to get one of these things. Doctors are doing everything they can to protect patients. Hospitals are refusing to talk about this stuff. That's eventually going to change, but we have to figure out how to do it in a way that's reassuring to people and not alarming.
Sign up for the Live Well Nebraska newsletter
Get the latest health headlines and inspiring stories straight to your inbox.
Q: Experts frequently encourage antibiotic stewardship — using antibiotics and other drugs only when necessary to avoid driving resistance. What can the average person do to help preserve the antibiotics we have?
A: We have to figure out a way to give doctors the freedom to prescribe — or not — when patients insist on an antibiotic without fear of losing income or patients.
Completing the antibiotic prescription as prescribed is really important. It's also challenging to know when to go to a doctor for an antibiotic. A lot of people focus on the need for new antibiotics, but we also need better diagnostics that could, for instance, tell your doctor what's causing your child's earache — a bacterium or a virus, which would not be helped by an antibiotic. We're working to couple antibiotic development with better diagnostic tests that are more widely accessible, because antibiotics often are prescribed due to uncertainty.
Q: You mention in a New York Times opinion piece that there is a shortage of doctors who specialize in diagnosing and treating infectious diseases. Why is that a problem?
A: Fewer and fewer young doctors want to become specialists in infectious diseases, and it's often because they have to take a pay cut to acquire that extra specialty. Doctors are often compensated based on the procedures that they do. Infectious disease doctors don't do procedures, they give advice. We have not figured out how to compensate these types of doctors for the important work they do.
Q: What else should people know about superbugs?
A: The most exciting thing is that there are all these new antibiotics being found in the soil beneath our feet. We have found microbes that are constantly secreting little chemicals to kill bacteria in the environment around them. Scientists are plucking out these chemicals, and they find they can kill all sorts of bacteria. The challenge is figuring out where we should look and which molecules we should invest in. That's going to be a big challenge for medicine over the next generation but one that's ultimately going to produce this treasure trove of lifesaving drugs. That's what I'm excited about.
17 rare and unusual health stories out of Omaha
One rare disease left an Omaha doctor eating a shakelike formula to supplement her diet. A friend said it tasted like cat food. An Omaha man woke up after his family took him off life support. And a Lincoln teen is allergic to almost everything.
Check out the stories on their unusual ailments and sometimes equally unusual treatment plans.