Heart attack patients might someday see better outcomes — with some help from bubbles.
Heart specialists commonly inject heart attack patients with compounds containing tiny bubbles to help check blood flow through heart arteries.
But a University of Nebraska Medical Center researcher is showing that these so-called microbubbles may be able to do more — not just visualize attack-causing blockages in arteries but also help break them up.
Dr. Thomas Porter, professor of cardiology, recently presented results from an ongoing study at UNMC indicating that treatment with microbubbles and ultrasound can restore flow even to the tiny vessels that take the last step in getting nourishing blood deep into heart muscle.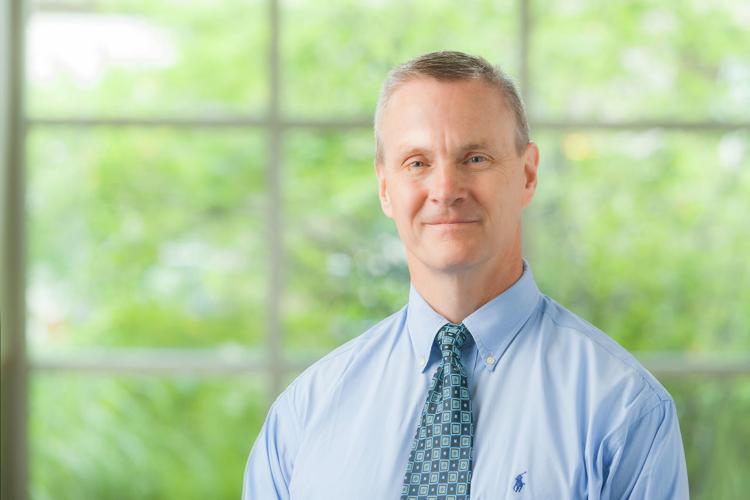 The process works something like this: Microbubbles enter small holes or cracks in obstructing clots. When doctors apply ultrasound over the chest, sound waves shake the microbubbles. They burst, breaking up clots. They also trigger cells lining vessels to release mediators, including nitric oxide, that help improve blood flow.
The research, presented at a medical conference this month in Chicago, is part of a series Porter has been conducting over roughly the past two decades, testing the combination first in animals and now in people in a variety of situations, all with the goal of improving outcomes for heart attack patients.
"We think it has multifaceted treatment potential," he said.
Another study, which began in São Paulo, Brazil, in 2014, found that ultrasound and microbubbles could open both large and small vessels, reducing the size of heart attacks and restoring the pumping function of heart muscle.
Of 100 patients involved, half were treated with microbubbles and half were not. Those who got the treatment all had smaller heart attacks, as measured by an MRI 72 hours afterward. That improved pumping function of the heart so that the number of patients who needed to be treated with a defibrillator six months later was reduced from 16% to 4%. Porter reported those results in March at an American College of Cardiology meeting.
The UNMC-based study focuses on a dilemma heart specialists long have faced.
Patients rushed to hospitals with serious heart attacks typically get stents — little wire mesh tubes — to open blockages in large heart arteries.
Sign up for The World-Herald's afternoon updates
Receive a summary of the day's popular and trending stories from Omaha.com.
But up to 70% still have blockages in the smaller vessels, Porter said. If doctors can't open them, patients can be left with scars, reduced heart function and rhythm problems.
"We've found that this kind of treatment … has an ability to improve blood flow to these (regions) and reduce these microvascular obstructions," he said.
His team so far has treated just under 20 patients. The protocol approved by the university's review board allows for up to 100.
Because the technology already is used routinely after heart attacks to check blood flow after stenting, he's hoping that the researchers can get a Food and Drug Administration exemption to expand the trial to other hospitals in the United States.
Another separate line of inquiry would start treatment even earlier.
In January, the researchers hope to deploy portable ultrasound devices and microbubbles in ambulances in Amsterdam, allowing emergency responders to begin treatment while transporting heart attack patients to the hospital.
The researchers chose Amsterdam because all heart attack patients eventually go to one hospital via a network of a dozen ambulances. Two will be equipped with microbubbles and portable ultrasound devices the size of a laptop.
Porter said early intervention is where researchers think they have the greatest likelihood of improving survival rates and reducing the size of heart attacks.
They also think the procedure may offer some benefits for heart failure. His team presented results to that effect at another meeting in Portland, Oregon, in June.
"There really is minimal downside to this technology," he said.
17 rare and unusual health stories out of Omaha
One rare disease left an Omaha doctor eating a shakelike formula to supplement her diet. A friend said it tasted like cat food. An Omaha man woke up after his family took him off life support. And a Lincoln teen is allergic to almost everything.
Check out the stories on their unusual ailments and sometimes equally unusual treatment plans.