A day after feeling a pain in his leg and tingling in his feet and fingertips, Justin Chenier found himself struggling to walk.
Chenier suspected it was just a pulled muscle. But six weeks later, he's still in the hospital.
In his basement when he started struggling, Chenier crawled upstairs and used his couch to get into a standing position. The Omaha man hemmed and hawed about calling the doctor, but his wife, Amy, helped him into the car and drove to the emergency room.
"I'm sitting here thinking these (doctors) are overdoing it. I pulled a muscle," the 41-year-old said.
But doctors diagnosed the paralysis that was creeping up his legs as Guillain-Barre syndrome, a disorder that causes the immune system to damage nerve cells. Eventually it would become so serious that Chenier would nearly lose consciousness while screaming because of the pain. In Chenier's case, the syndrome was triggered by West Nile virus, which he probably contracted after getting several bug bites while camping.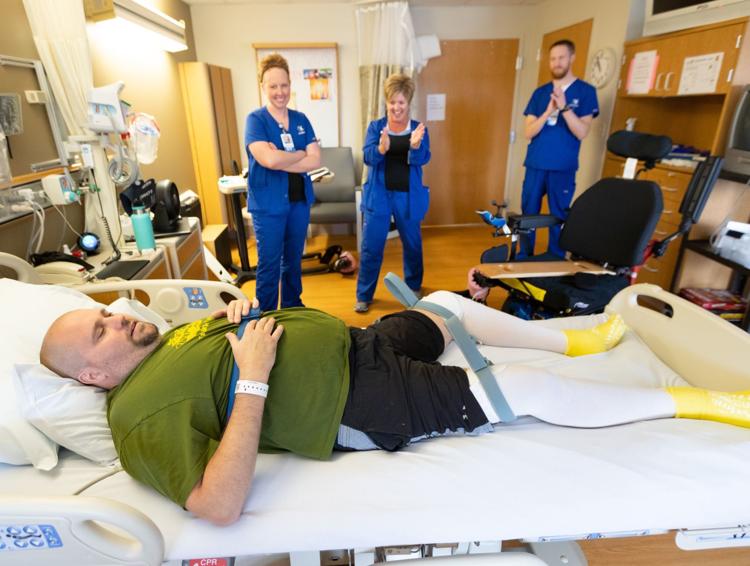 Chenier has been at Methodist Hospital since Aug. 12. He's one of 79 people in Nebraska who have been hospitalized after contracting West Nile virus. So far, 163 illnesses have been reported in Nebraska, according to the Department of Health and Human Services.
That's more than usual. Typically the state sees 68 cases per year, a DHHS spokeswoman said. So far, eight people have died from the virus in Nebraska.
Dr. Rudolf Kotula, an infectious disease doctor, met with Chenier in the intensive care unit. It's uncommon for someone with West Nile virus to develop Guillain-Barre syndrome, Kotula said.
Between 3,000 and 6,000 people develop Guillain-Barre syndrome every year in the United States, according to the Centers for Disease Control and Prevention.
To treat Chenier, doctors administered antibodies through an IV. They started rehabilitation right away, with staff stretching and moving his muscles daily.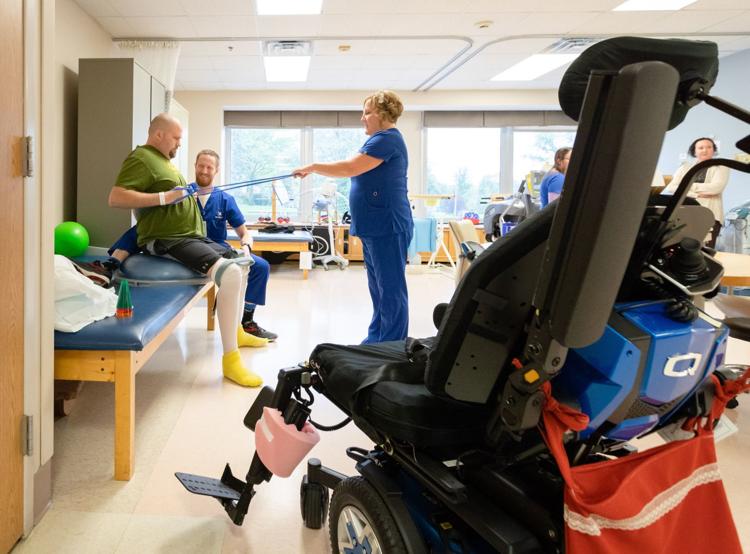 Four days after being admitted to the Omaha hospital, Chenier lost feeling in his hands. It later spread to his chest.
"When I lost my hands," Chenier said, "that was when I got scared."
When the numbness started to fade away, pain kicked in. Chenier said he felt as if he'd been "skinned alive." Staff would roll him over while in the intensive care unit and he would scream until he nearly lost consciousness.
"It was like I had no skin and if you just touched me, you were made of salt," he said.
Amy Chenier said she felt powerless watching her husband in pain. But when she heard him start cracking jokes a few days later, she knew things would be OK.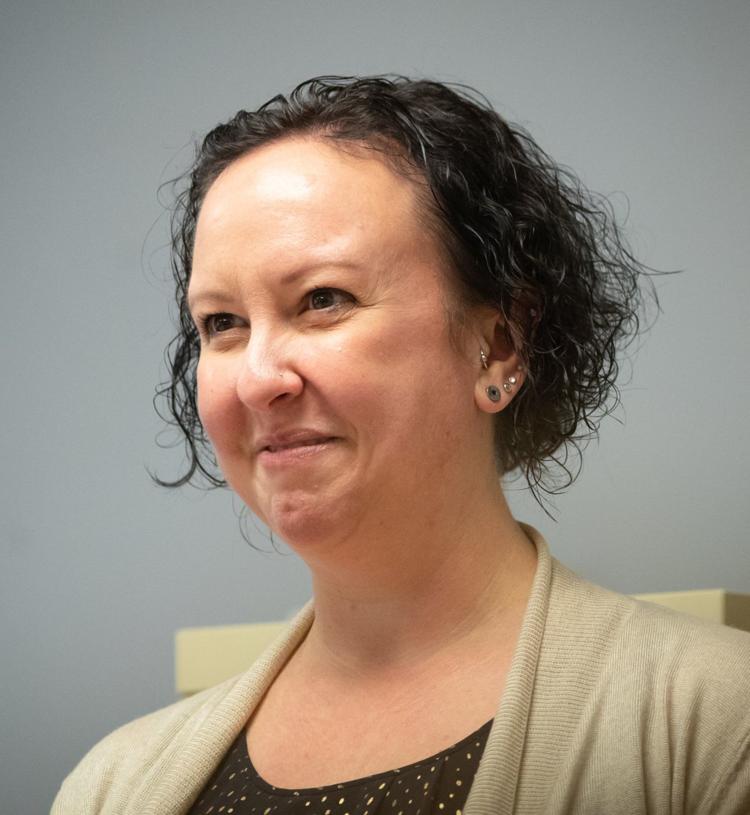 "This is hard," she said. "It wasn't a question of how we were going to do this. It was, 'We're going to do this.' "
After more than two weeks, Chenier was able to leave the intensive care unit. By then, he was able to twitch his right hand. Now he can use both arms and has feeling in his legs. In the meantime, Chenier had to learn to sit up on his own, get dressed, eat and brush his teeth.
"They first sat me up and I was like a spineless jellyfish. I was a bobblehead," he said.
He spends about three hours a day in physical and occupational therapy. Therapy is like a job, keeping Chenier busy most of the day. While he has more energy than at first, he still gets wiped out easily.
Each case of Guillain-Barre syndrome is different, said Analisa Krahmer, an advanced practice nurse who's worked with Chenier. She's impressed with how much progress he's made since arriving at the hospital.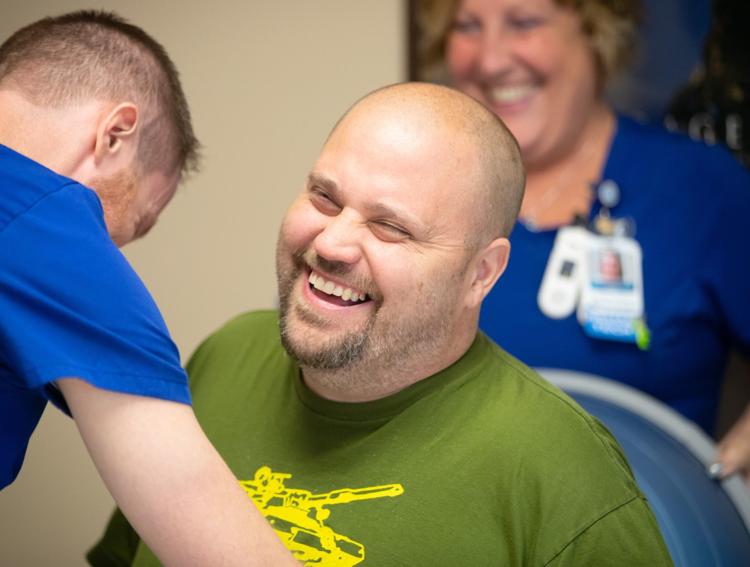 "It's a very long process," Krahmer said. "I'm just amazed at how good he's doing."
Chenier keeps framed photos of his three children on the ledge in his hospital room. A marker board has drawings pinned up and "I love you dad" written across the top in red marker. His wife goes to work during the day and brings the couple's two daughters to the hospital in the evenings.
Chenier works for Woodhouse Collision Center in Blair. During his hospitalization, he said, the company has been helpful, even hosting a fundraiser for him. His manager has visited and Chenier expects to go back to his job when he leaves the hospital.
In his hospital room on Tuesday, Chenier slid out of his wheelchair and onto the bed. Using straps looped around his thighs, he pulled his legs up and leaned back. The task, which he did without much help, left him a little winded.
Later, in a therapy session, he worked on keeping his balance while reaching for cones held in front of him. He pretended each cone was a slice of pizza.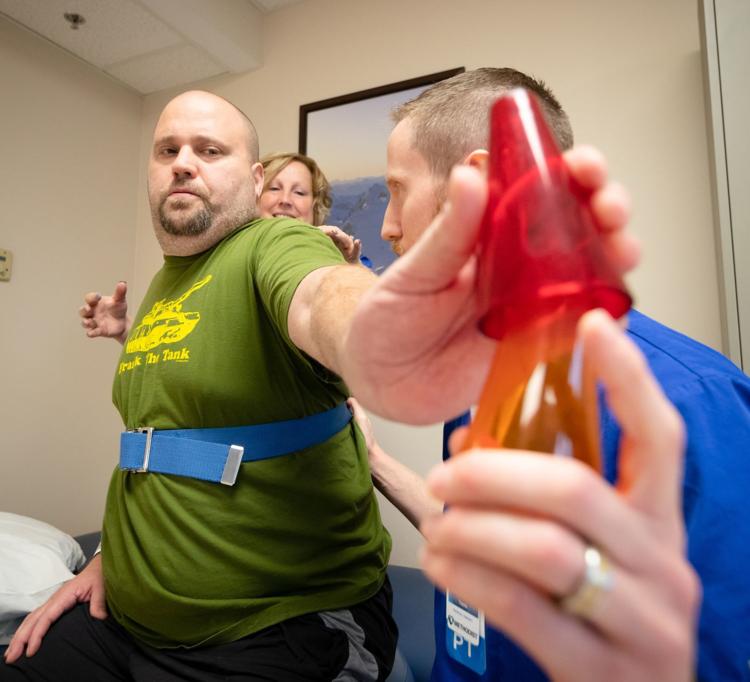 "It's a lot more work than I realized it would be," Chenier said. "I didn't really connect the dots. I learned I have limits."
Serious illnesses related to West Nile typically strike people who are 60 or older, or who have medical conditions, Kotula said. But Chenier's case shows the exception.
"It can happen to anybody," Kotula said.