The family Christmas photo gave Dena Deeds the push she needed to get back to the gym.
The Bellevue woman didn't like the way she looked. And she certainly didn't like the way she felt.
Family history of heart conditions was on Deeds' mind, as was high cholesterol.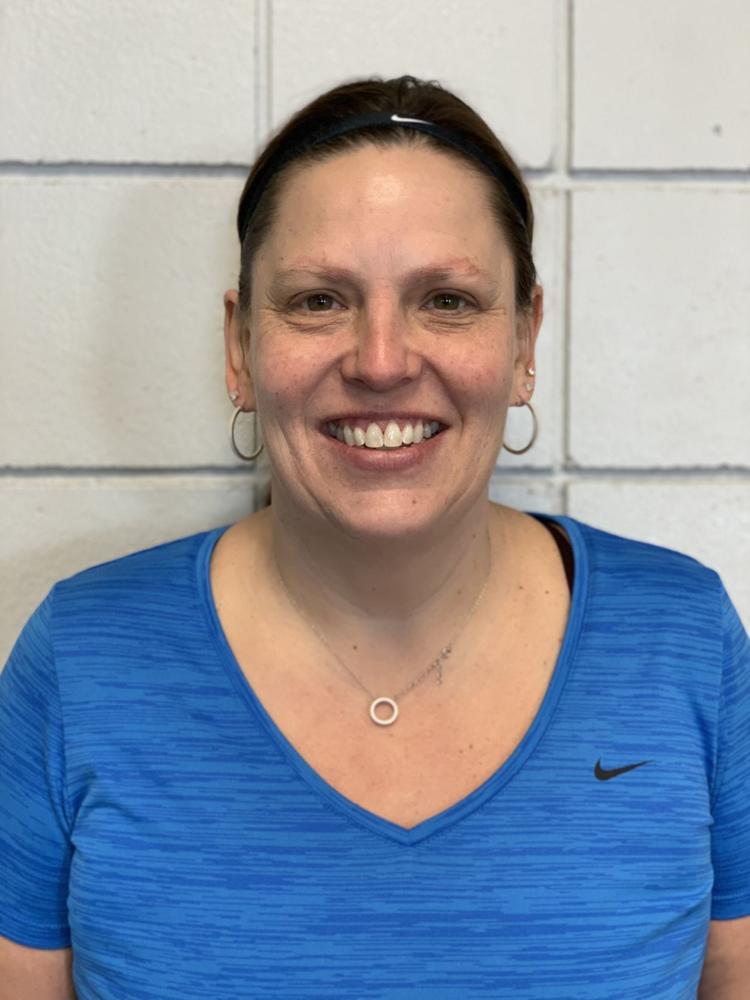 Deeds, 48, started going to the Bellevue Public Schools Lied Activity Center. Since joining the gym two years ago, Deeds has dropped 65 pounds. Her cholesterol is under control, and she has more energy.
In addition to being a regular at the gym, Deeds overhauled her diet. She still enjoys candy, doughnuts and other sweet treats, but sometimes her daughter reins her in with a friendly reminder.
When Deeds isn't working out with her daughter, Nicole Farrell, 22, she's there with another group of gym buddies. They help to hold her accountable.
"People look for the magic pill or drink, but it isn't realistic," Deeds said. "I wasn't going on a diet. I made a lifestyle change."
Sign up for the Live Well Nebraska newsletter
Get the latest health headlines and inspiring stories straight to your inbox.
Q: When did you start working out and why?
A: It was January 2018 because I saw our Christmas picture, and I was not happy with the way I looked. The light bulb went off at that point. Since then, I've been so different.
Q: Describe your workouts. How many days per week do you exercise?
A: When I come early in the morning, I work out with a group doing interval training. On other days, I do cardio and weights. I come seven days a week.
Q: What is your current fitness goal?
A: I'd love to lose another 20 pounds. My stepson is getting married in May, so I'd like to lose a little more before that wedding.
Q: What has been your biggest accomplishment?
A: Feeling better. My cholesterol has been better. When I first started, I couldn't run the track. Now I've done two 5Ks.
Q: What has been the toughest hurdle, and how did you overcome it?
A: The big thing is when the scale isn't moving or isn't moving in the right direction. I remind myself that I've come too far. I can't go back.
Q: What helps you stay on track?
A: This place has what I need. Everyone here is really friendly.
Q: What is your gym pet peeve?
A: I hate it when people do not wipe the equipment down.
Q: What do you do when you aren't in the gym?
A: I like to be outside. I like to shop, and I like to read celebrity gossip.
Q: What is the piece of equipment, supplement, clothing, etc., that you can't live without?
A: My Fitbit. I still log my food, and that keeps me on track.
Q: What advice would you give to someone who is just starting their fitness journey?
A: Everything takes time, and you can't get discouraged. It takes time to see a difference or feel a difference. It doesn't happen overnight. Stick with it. Having a support group or person helps keep you accountable.
Gymgoers share what motivates them, pet peeves and their proudest accomplishments
You never know who you might run into at the gym.
There's the man who's exercising as he waits for a heart transplant. Or the woman who's made Jazzercise workouts part of her life for more than 30 years.
Some workouts see moms accompanied by babies. Elsewhere you'll find folks well into their 90s who stick with exercise.