Douglas County West's Jim Knott has a new title.
"Principal-slash-prom shop manager," he said with a laugh. "That part doesn't pay very well."
School secretary Kristi Trost is Knott's boss — for his second job. She's the one who came up with the idea to collect prom dresses for high school students whose lives have been disrupted by recent flooding.
Their effort has succeeded beyond their wildest dreams. Several high schools, former students and individuals have donated more than 150 dresses for the Valley school's April 6 prom.
The response has been so overwhelming that Trost is now directing donations to schools in Glenwood, Fremont and North Bend.
"Any other flood-affected schools who would possibly need help," Trost said.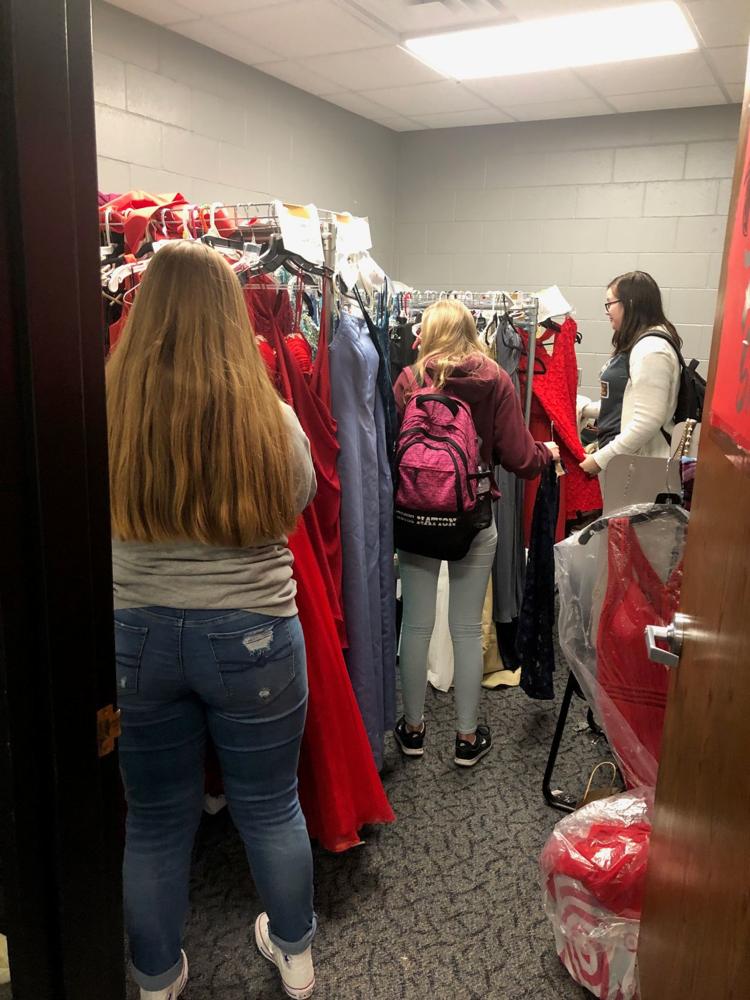 Develop Model Management, Fashion Institute Guild and Omaha Fashion Week put out a collective plea via Facebook to "Marie Kondo your closets for a good cause."
Brook Hudson, founder and producer of OFW, said she was out of town when the flood hit.
"I wanted to do something to help ... but didn't know what. This couldn't be more perfect," she said. "My hope is that anything that's left over from the DC West boutique can be passed on to girls in Wahoo, Fremont and other affected communities."
The in-school suspension room at DC West has been turned into a pop-up boutique with mirrors and a dressing area. Jewelry is laid out on a study desk. Girls can pick out everything they'll need to be prom ready.
"It's spilling out in the commons area," Knott said of the clothing and accessories. "It's a good problem."
A home-schooled student from Valley wasn't going to be able to go to prom until her mom heard about DC West's project while she was volunteering.
Sign up for The World-Herald's afternoon updates
Receive a summary of the day's popular and trending stories from Omaha.com.
DC West senior Jessica Bonacci was in the same boat. Her family had 5½ feet of water in their house in King Lake. The family of five has been working with the Red Cross, but still doesn't have a permanent residence.
She's chosen a gold mermaid-style dress that Trost knew would look perfect.
"When it happened, I asked, 'Am I even going to be able to go to prom or have a graduation party?' " Bonacci said. "All our money is going to rebuilding and other finances."
The idea came to Trost when she couldn't get home to Waterloo after it first flooded. She and her sister, Kelli Sutter, started reaching out to friends.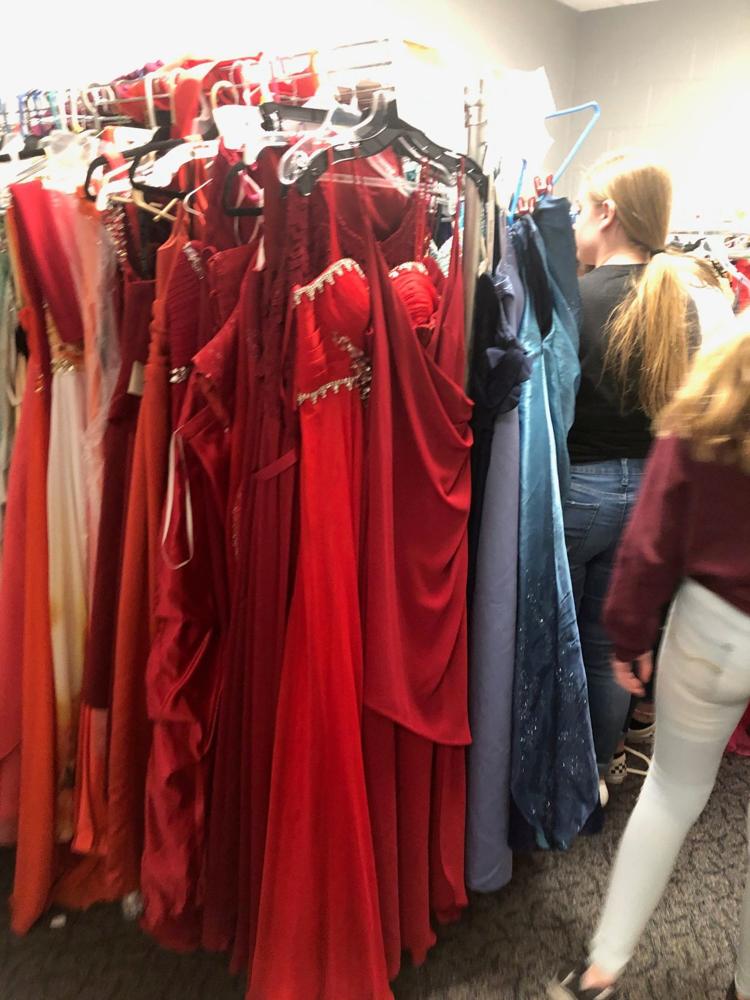 DC West junior Zoe Sennett has helped her pick up and organize dresses, and she made a video to let girls know what's available. Senior Alexandra McKee color coded items and has helped in the shop.
It has been a bonding experience, McKee said, because whether or not a student's home was hit by flooding, it has affected everyone.
"You mingle with all these girls. Everyone comes out in their dresses," she said. "They are so pretty, and you are so happy for them. It's so exciting and so fun to be a part of."
If they have items left over, they might save them for future years. It's been an easy way to provide for kids in need.
There's still one thing many of the girls need: dates.
"We're a very female-populated school," Sennett said.
Photos: Major flooding hit Nebraska and Iowa towns in March 2019