Jayne and Bruce Dean love looking out their back windows.
Gardens stretch down to the grove of walnut, burr and chinkapin oak, hackberry and cedar trees at the end of their acreage in western Elkhorn.
They've beat back the weeds at the feet of those trees by planting lots of perennials, including wildflowers and native species.
"We've been on our knees an awful lot this spring, weeding, moving plants around and laying mulch," Jayne said. "We both have a huge interest in gardening. So it's been a fun thing to do together."
Wildflowers such as woodland phlox, bluebells, turtleheads, blue lobelia, butterfly weed and epimedium are in the mix.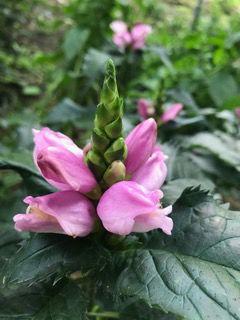 Although native species are a priority and the couple plan to add more, they also have hostas, daffodils, brunnera and many other types of flowers.
"We keep adding to it every year," Jayne said. "Our goal is to keep the weeds down and just have blooming flowers and groundcovers."
The Nebraska Statewide Arboretum has been a good source for flowers, but they've also received many plants from friends and family.
They bought the property five years ago, and the house is set up for aging in place. Both are in their 60s and Jayne hopes they have a long time to enjoy their land, which attracts all types of wildlife.
Bird feeders and bee hotels help, too.
"I actually saw a monarch the other day," Jayne said. "The monarchs and bees are loving the flowers."
---
10 plants to think about putting in your garden this year