On March 28, 1934, a short story, dripping with irony, ran on page 3 of The World-Herald:
Entry on Central police station blotter Tuesday night: "Louise Vinciquerra, 2002 North Forty-eighth street; unlawful possession of liquor. Released on $105 cash bond."
Eleven years previously, the newspaper account continued, a young and vivacious Louise Vinciquerra had called reporters to a luxuriously-furnished home on Forest Avenue and announced that she was retiring from the illegal liquor trade. She had made $45,000 in 17 months in the liquor business, she then boasted, and she was calling it quits for the sake of her two young sons.
But in the decade since, Vinciquerra's life had been anything but quiet. Far from retiring, she had ruthlessly pursued the booze business, serving time in jail, embroiling herself in a murder case, divorcing a violent husband, wedding an ex-Prohibition agent, earning a fortune and going broke, all the while making headlines as the reigning "bootlegging queen" of Nebraska.
Now, in 1934 — months before Nebraska would finally repeal its state Prohibition law — Vinciquerra was once again running afoul of it. Bootlegging, the newspaper noted, had brought her poverty and death, "but still, she can't quit it."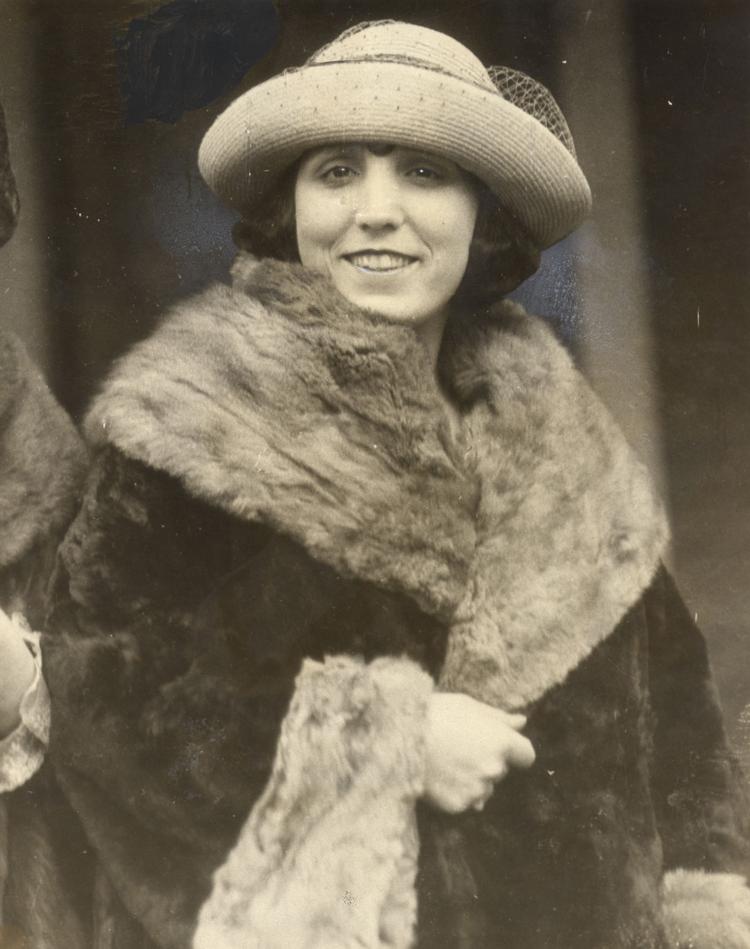 The Prohibition era, roughly 1919 to 1933, was packed with colorful characters, and chief among them were bootleggers. We imagine gangsters in pinstripe suits with determined lawmen in hot pursuit. In our minds and in fiction, they're almost always male.
To be sure, there were other women bootleggers during Prohibition. But Omaha's "Queen Louise," as the newspapers quickly dubbed her, was unique.
Like her, many were wives and mothers. But they were often portrayed as desperate members of the working class, reluctantly breaking the law to scrape together cash to buy their children Easter clothes. Or they were unwitting accomplices to husbands, brothers and sons, who law enforcement considered the real criminals, according to "Bootlegging Mothers and Drinking Daughters," research conducted by Montana State University.
Vinciquerra's exploits were almost always on her own terms — at least they were presented that way. She used her bootlegging money to buy expensive things, and openly boasted about it. She liked the business, and she was good at it.
"There were other cases of women who sold alcohol to benefit their families or doing it at the support of, usually, a spouse," said Kylie Kinley, a former assistant editor at Nebraska History, a magazine published by the state historical society. "(Vinciquerra) was like 'wait, I can do this to benefit me.' And she did."
Kinley, who spent two years researching Vinciquerra for "Louise Vinciquerra: Nebraska's Bootlegging Queen," a story that ran in the magazine last summer, said "Queen Louise" has become a complicated figure in the decades since her death.
On the one hand, she's an example of a powerful, courageous woman living at a time when women were often marginalized.
On the other, she was a ruthless outlaw.
"She made her own rules at a time when the rules were very strict for women," Kinley said. "She was an awesome and terrible person."
Born in Sicily around 1900, Louise Pirruccello came to Omaha about 1910, one of a great many Italian immigrants who came to the city near the turn of the 20th century.
At 13, she married a man named Sebastiano Vinciquerra. By 15, she had two sons — Carl and Sam.
She (and likely her husband) became involved in the bootleg booze business at some point before November 1922. That month, her name appeared for the first time in The World-Herald as one of many people fined for liquor offenses.
The following year would mark her public debut.
In April of that year, Vinciquerra and her husband were accused of selling liquor to high school and young college students. According to news coverage of the case, Vinciquerra would distribute cards advertising their alcohol to students, who would then purchase it at the family home. Sebastiano pleaded guilty and was fined $100.
Though Vinciquerra was not in court with her husband, she soon made herself the star of the show. The following day, on April 4, she called reporters to her home. The house, The World-Herald reported, was furnished with mahogany tables, upholstered chairs and a $1,000 electric player piano.
The 23-year-old Vinciquerra, dressed in a "handsome" sealskin coat, was determined to set the record straight: She did not knowingly distribute business cards to high school students, she said. And moreover, she, not her husband, was the brains behind the bootlegging operation.
"I managed the place more than three-fourths of the time," she said.
Her customers included Omaha professionals: Doctors, bankers, lawyers. Since October 1921, she had made more than $45,000 (more than $850,000 today), and spent two-thirds of it, she told the newspaper.
But even so, she was through bootlegging for the sake of her sons, Carl, 7, and Sam, 8.
The episode proved to be a massive blunder. Within a day, Omaha police were at her door, and the newspaper caught wind:
When the officers arrived at Mrs. Vinciquerra's residence, she was with her two children. Informed that they had a warrant for her arrest, she asked permission to "doll up"
"Oh, you look all right," suggested (Prohibition agent Bob) Samardick. "No one's going to see you in jail."
Officers allowed her to ask the neighbors to watch the boys, and then took her to jail. On the way, Vinciquerra asked them to stop:
"This way please," said Mrs. Vinciquerra. "I want to go out to my uncle's place and have him go on my bond."
"I'm not a chauffeur," said (Samardick) as he stepped on the gas.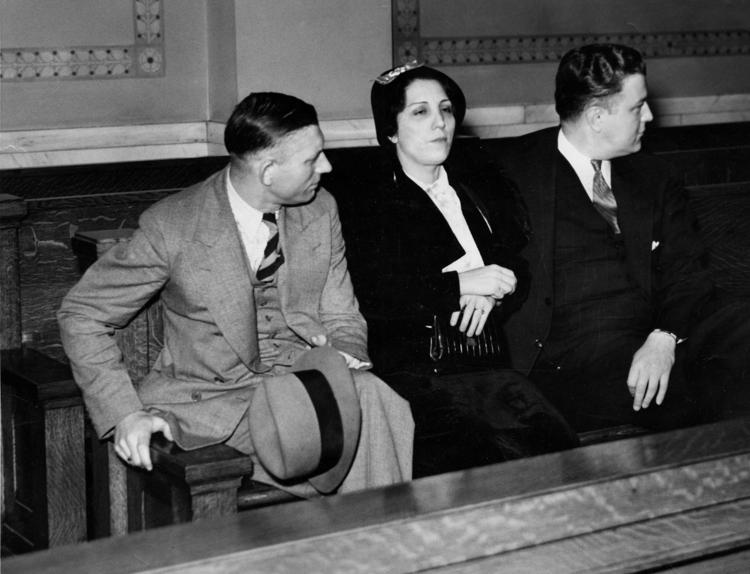 Vinciquerra would later express regret for the episode: "I am sorry I talked too much about the money I made bootlegging for it has done nothing but get me in trouble ever since."
But she couldn't have been that sorry for the crime itself. Her "retirement" proved to be anything but. Now, her name was synonymous with bootlegging, and for the next several years, the newspapers would cover Queen Louise's seemingly endless run-ins with the law.
"She broke the law in bad ways and in good ways," Kinley said. "I just think it's remarkable that she did it in her time."
In 1924, Vinciquerra became involved in a murder of man named Peter Sferas.
In January 1924, Vinciquerra's cousin, Louise Salerno, shot and killed Sferas, Salerno's uncle by marriage. The man had sexually assaulted Salerno when she was young, she later explained to police.
Salerno was emboldened to take action against Sferas after Vinciquerra told her a story: On New Year's Eve 1923, Sferas was driving with Vinciquerra to Council Bluffs, when he told her that he had "got" Salerno "when she was a child," the newspaper reported. He threatened to kill Vinciquerra if she told Salerno he had said anything.
"But I was not afraid," Vinciquerra later said. "I told my cousin all about it."
Salerno and Vinciquerra then asked Salerno's two young sisters if Sferas had ever tried anything with them. Upon learning he had, Salerno, "became enraged," Vinciquerra said. She called Sferas to meet her, prepared two revolvers, and when he arrived, she started shooting, the newspaper reported.
As the only eyewitness to the shooting, Vinciquerra was called to testify at Salerno's trial in May 1924. But by then, Vinciquerra, having narrowly escaped a 60-day jail sentence for bootlegging, was nowhere to be found, though it was rumored she had conveniently left for Oklahoma immediately before the trial.
By this time, Vinciquerra had become involved with a Prohibition agent named Earl Haning.
In September 1923, The World-Herald reported that when undercover agents showed up at Vinciquerra's house looking to purchase liquor, Vinciquerra dispatched Haning to pick it up for her.
When agents later raided Vinciquerra's home, they found Haning a block away leading Vinciquerra's sons away from the scene, The World-Herald reported.
"Haning had a very successful career as a Prohibition agent, and he threw it all away for her," Kinley said. "I really think he loved her."
Haning became part of the Vinciquerra bootlegging ring, and he and Louise grew closer. Tensions between the ex lawman, Vinciquerra and Sebastiano would boil over — very publicly — more than once in the years to follow.
Sebastiano was reportedly a cruel and violent man who, like his wife, was often in and out of jail. In March 1926, Vinciquerra asked Sebastiano for a divorce.
As the newspaper reported at the time, as Louise slept one night:
(Sebastiano) crept stealthily into the household, snapped on the lights in the former "queen's" room, and emptied his revolver at her.
The bullets zipped about the woman's head. Two ripped into the pillow at her left, two more at the right, while a fifth hit in the wall above her head ...
As she heard the click of an empty chamber in the gun, Louise leaped from bed, seized a revolver and began a counter attack. Her first shot missed and crashed into a mirror. As Sebastian dodged and ran, she pursued him out of the house and two blocks away, firing at him as he ran. She was clad only in a nightgown, and was barefooted. He gained a waiting automobile, however, and escaped.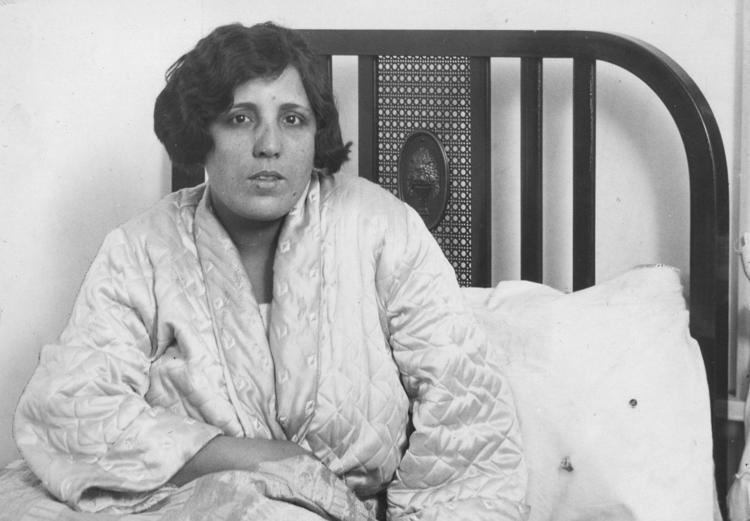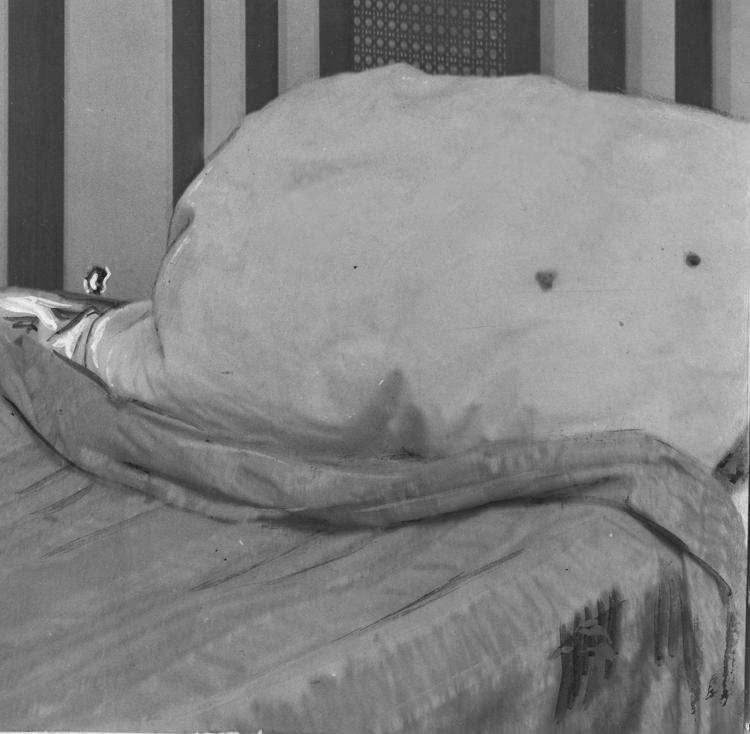 Louise explained to the newspaper that she was through with her first husband. She wanted him out of her life for good.
"I'm not afraid of him though," she said. "No man can make me run."
Vinciquerra would eventually divorce Sebastiano, "on a charge of cruelty." Haning, meanwhile, received his own divorce, having been arrested on a charge of "wife desertion," the newspaper reported. In 1928, Vinciquerra and Haning married.
As usual, the press smelled a story:
Both have served jail terms several times ... Haning being released from Leavenworth penitentiary a few months ago.
At her home, 2002 North Forty-eighth street, Monday night, the new Mrs. Haning said she had "nothing to say."
One night, in 1932, Sebastiano came to Vinciquerra's home and the two argued. Haning stepped in to defend his wife, and, at some point, shots were fired.
Carl and Sam rushed inside to find their father seriously wounded. Haning suffered a wound to his elbow. In the hospital, Sebastiano defended himself, saying the duel was Haning's fault.
"I have had plenty of excuses to kill him if I had wanted to," he said. "How about the time when he broke up my home, when he came in and took my wife, with the authority of the government back of him? If I had wanted to kill him I would have done it then."
Sebastiano survived, and the two men would have one last encounter a year later.
Vinciquerra had filed for divorce from Haning, but the two were evidently still close. One night in July 1933, Haning was drinking beer with friends in Vinciquerra's basement when three bullets pierced a basement window, hitting Haning in his chest and abdomen.
In the hospital, Haning immediately named Sebastiano as his attacker. When police caught up with Sebastiano, they brought him to the hospital:
As they entered, Haning said: "Well, you finally did it."
(Sebastiano) Vinciquerra didn't answer. (Police sergeant) Brigham asked Haning if Vinciquerra shot him.
"Not me, Haning," Vinciquerra asserted.
Haning died of his wounds. Sebastiano was eventually convicted of his murder, but the conviction was later overturned for lack of evidence.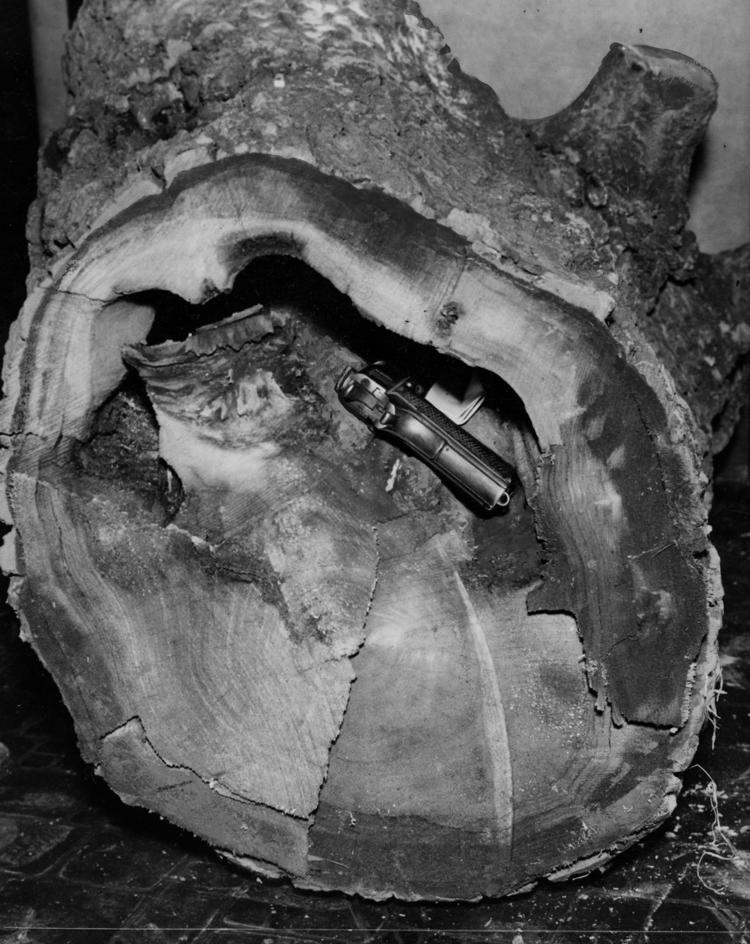 Federal Prohibition ended with the ratification of the 21st Amendment in 1933. In November 1934, Nebraska repealed its own dry laws, meaning alcohol was now legal within the state.
The former "Queen Louise" was a widow, left to figure out how to make a living in a world without bootlegging.
"She was never really able to find her place in that world," Kinley said.
Vinciquerra attempted to make a fresh start of it in Hastings with her son, Sam. She opened a roadhouse and displayed her "especially fine Italian handiwork" in a textile exhibit.
But her new neighbors were immediately suspicious of the woman who's life had been front-page news for more than a decade. And the authorities continued to pursue her: The World-Herald reported that her roadhouse had been the target of repeated raids because Vinciquerra had never received a liquor license from the Hastings City Council.
Louise Vinciquerra eventually left Hastings, returning to Omaha for a few years. She married for a third time to a man she later divorced after he was sent to prison. In the early 1940s, she left Nebraska for good, moving to Bisbee, Arizona.
One evening, in September 1948, she left her apartment with a young man and wound up dead, shot with a 0.45-caliber bullet, near a highway between Bisbee and Tombstone.
It was one final shocking headline to conclude a life filled with them. But despite the many words written about Vinciquerra during her lifetime and since her death, many parts of her remain a mystery, Kinley said.
What drove her to keep going through it all, through the court battles and jail sentences and shootings? And was it all worth it?
On that last point, we have a clue in something Vinciquerra said in 1928, after filing an affidavit asserting she had less than $20 to her name, and couldn't pay her latest liquor fine.
"The racket doesn't pay," she said. "It breaks you in the end."