She had left Omaha hoping to escape neighbors' whispers, reporters' questions, even her friends' sympathy. All she wanted was to forget.
And then the letter from her dead ex-husband arrived in the mail, along with his wedding ring.
By December 1914, Louise Storz, the adopted daughter of Omaha brewing magnate Gottlieb Storz, had been living in seclusion in Missouri for weeks. A month earlier, her ex-husband, Carl Hans Lody, had been killed by firing squad in the Tower of London for spying on the British navy for the Germans. As the hostilities of World War I dominated headlines in Europe, his public trial had become an international media sensation.
Maybe Louise had seen the newspapers.
He "died game," they said, facing his fate bravely. Even the British and American press painted him as an honorable man who gave his life for his country, accepting his death with stern resolve.
But in Omaha, in the months following a glamorous wedding in her father's mansion, Storz witnessed a dark, dangerous side of the man she had married. The couple's separation and divorce set Lody on the path that led to the executioners' guns.
At his trial, he said all the right things. And in the weeks before he died, Lody wrote letters to family and friends about how proud he was to die in service to his country.
Louise Storz would not disclose what he wrote to her. It "in no way concerns anyone else," she told reporters.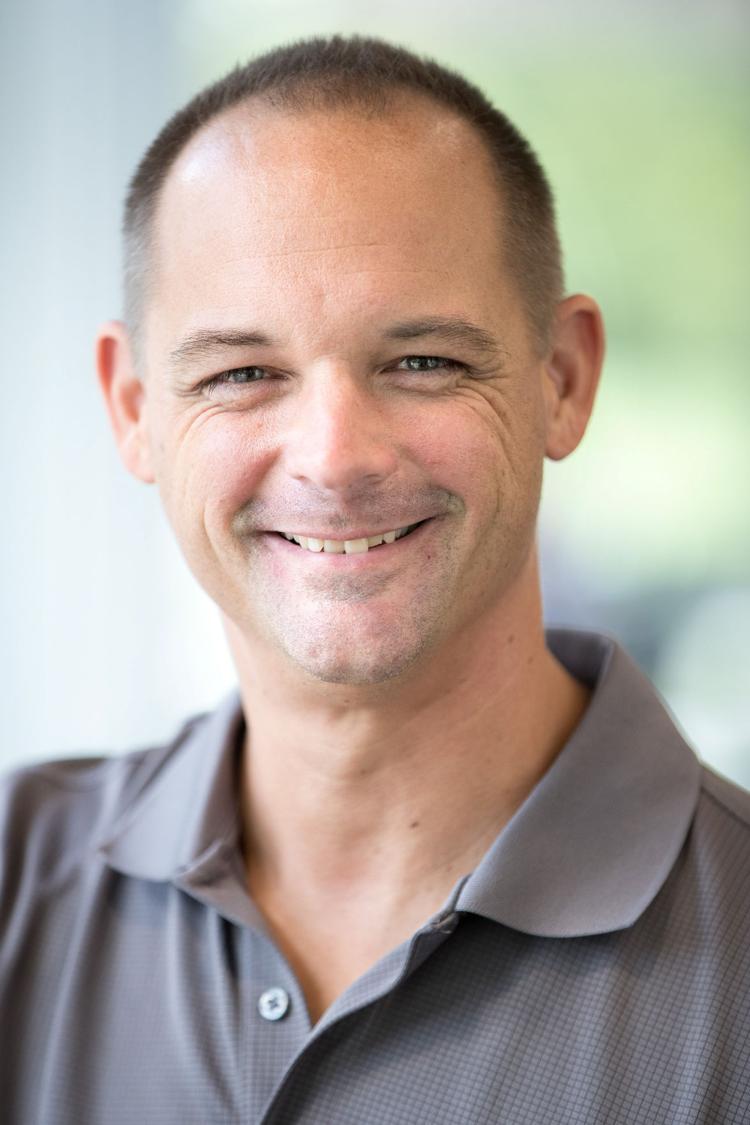 But at least one Nebraska historian who has studied Lody believes it was all part of a calculated effort by the spy to whitewash his reputation for posterity.
Lody was not an honorable man, said Tony Foreman, a Ph.D. candidate at the University of Nebraska-Lincoln who has researched Lody for his dissertation. In his view, Lody was a liar who left behind a legacy of deceit.
"The British bought his lies. The Germans bought his lies," Foreman said. "And he became a hero when actually he was quite a scoundrel."
They met aboard a steamship on a cruise around the world.
Lody, born in Germany in 1877, had served as a German naval officer before health problems ended his career. By 1912 he was working as a tour guide for wealthy clients aboard the passenger ship the SS Cleveland.
One story, published decades after his death, said Lody once bragged that he would marry the richest girl on board.
At that time, the Storz family often took trips abroad, Sandra Storz Hager, Gottlieb Storz's great-granddaughter, said recently. And in the summer of 1912, Louise Storz, Gottlieb's niece who he had adopted as a daughter, set sail.
In August 1912, The World-Herald's society column reported that "some Omaha passengers were under the guidance of (Cupid) during the voyage around the world."
The column announced Storz's engagement to Lody, explaining that Storz spoke German well enough to match wits with Lody, who, it was said, spoke English well enough to pass for an American. Before they returned to the United States, Lody took Storz to meet his parents in Berlin.
"He swept her off her feet," Foreman said. "I believe she was in love with him, or at least infatuated with him."
Lody's motives were more suspect, according to at least one family story.
Deborah Storz, Hager's sister, said she remembers being told that the family was immediately suspicious of Lody, presuming he was after Louise's money.
Whatever the case, Lody accompanied Storz back to Omaha, and on Oct. 29, 1912, the couple married in the Storz mansion.
The World-Herald billed the wedding as one of the premier social events of the season. A string orchestra played behind a screen of palms and ferns. Yellow and white chrysanthemums decorated the mansion's rooms. The bride wore a satin dress trimmed with silver and crystal.
The newlyweds settled in an apartment in the Clarinda. Lody had intended to take a job at his father-in-law's brewery. He may have worked there for a time but, according to the Omaha Daily Bee, "his knowledge of the brewer's art was limited. Department heads said there was no place for him."
In his book "Spies of the Kaiser: German Covert Operations in Great Britain During the First World War Era," military historian Thomas Boghardt presumes the Storz family didn't approve of the marriage. Rather than the brewery, Lody eventually settled on a job with the Union Pacific Railroad.
In early January 1913, after two months of marriage, Louise Storz Lody filed for divorce, saying her husband was guilty of "striking, beating and otherwise ill-treating her" on at least two specific occasions.
At a court proceeding more than a year later, Louise Storz brought forth witnesses, including an Omaha pastor who said Lody confessed that he'd hit his wife because her father had not given him "a position to his liking in the brewery," The World-Herald reported.
Shortly after the divorce was filed, Lody left Omaha to return to Germany. He denied the accusations against him, asserting that "his honor as a German gentleman required that he defend himself against them."
He returned to Omaha with his German lawyer, prepared for a trial in the winter of 1913. But Storz's attorneys dismissed the divorce petition with no explanation. Lody returned to Germany, and the couple — on paper — remained married.
Storz again petitioned for divorce in February 1914. This time Lody did not dispute the accusations against him, and the divorce was granted with a decree that he was guilty of the abuse allegations.
Later, at his trial, Lody said he was paid $10,000 by the Storz family as compensation for "financial losses." But Foreman believes the money was meant to convince Lody to agree to the divorce and leave the family alone.
The failed marriage likely motivated Lody to take up his home country's cause as World War I broke out, Foreman said. Lody saw the divorce and the findings of abuse as a black mark on his reputation, Foreman said. But Foreman thinks Lody was perhaps more concerned that his mistreatment of his wife became public than about the behavior itself.
Lody later wrote to a friend in Omaha while awaiting his execution in the Tower of London: "My feelings run riot when I can permit myself to review the dramatic events of the last three years and what is to be the probable climax of it all."
In May 1914, as tensions swelled across Europe, Lody received an inquiry from German naval intelligence asking him if he would be interested in joining the secret service.
During his days in the navy, Lody had served under a man who would become the first director of Germany's naval intelligence, and his name was placed on a list of potential agents. Lody agreed the following day, saying that he was honored to be considered, Boghardt, the military historian, writes.
Following the assassination of Austria's Archduke Franz Ferdinand and the full-scale outbreak of the war, the Germans assigned Lody to monitor the British fleet in Scotland. He secured an American passport under the name Charles Inglis, a real traveler who had reported his passport missing to the U.S. Embassy in Berlin.
In his first coded telegram back to German authorities, Lody passed along information that likely led to the sinking of Britain's HMS Pathfinder, Foreman said.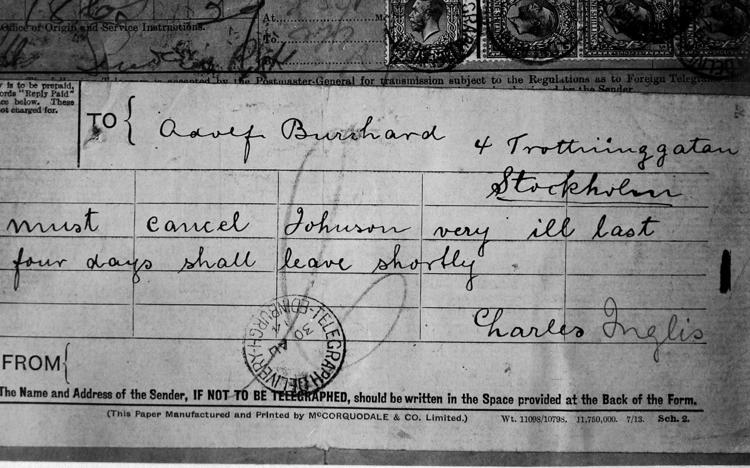 But overall, Lody wasn't much of a spy, Foreman said. Though he used a simple code in some dispatches to his German contacts, some messages — potentially incriminating ones — he simply stated outright.
"Will you kindly communicate with Berlin at once ... and inform them that on Sept. 3, great masses of Russian soldiers have passed through Edinburgh on their way to London and France," Lody wrote — in English — to an intelligence contact in Sweden.
In reality, there were no Russian soldiers marching through Scotland. Lody's note to German intelligence was based on a widespread rumor, according to MI5, the United Kingdom's domestic intelligence agency.
Perhaps unsurprisingly, the British quickly flagged Lody as a foreign spy. But some of his messages were allowed to reach their destinations anyway, as they contained inaccurate or misleading information.
Lody's cover began to deteriorate rapidly. But by late September 1914, he had begun to write detailed letters of actual military significance, including one that described wartime plans for passenger ships, including the ill-fated RMS Lusitania.
In early October 1914, the British found and arrested Lody, who, fearing for his safety, had gone underground in Ireland. He was held in London and charged with "war treason." If found guilty, he faced the death penalty.
His trial, open to the public, began on Oct. 30, 1914, nearly two years to the day after his marriage to Louise. The following day, the news reached Omaha.
"It is presumed this is the same Carl Hans Lody who was divorced about a year ago from Miss Louise Storz of Omaha," The World-Herald reported.
But the Storzes said little: "The last I heard of Mr. Lody he was an officer on a German vessel and was stationed in the North Sea," Louise Storz told the newspaper. "I know absolutely nothing else about him. In fact, I do not know that this is the same man."
Sandra Storz Hager said she believes the family would have been horrified to learn that a spy had married into the family. During the First and Second World Wars, she said, many German-American families felt a certain degree of shame as anti-German sentiment rose in the States.
"I think it would have been extremely embarrassing," Hager said.
It probably didn't help that the Lody situation became something of an international fixation, covered by many European and American newspapers. And Lody, Foreman said, seemed to be acutely aware that what he did there would cement his reputation in the eyes of the world.
He never wanted to be a spy, he told the court. He wanted to move back to the United States. But the German authorities, he said, had convinced him to join, agreeing to let him move after he completed his mission.
"... you feel obliged to obey," he told the court. "I have never been a coward in my life, and I certainly would not be a shirker."
Why, the court asked, did he not just embark for America as soon as he left Germany?
"Once a man has promised to do a thing, he does it. That is the understanding," Lody said.
He thought of his service to Germany "absolutely as an honor and free."
And he flat-out refused to name the German intelligence official who had enlisted his services: "I have pledged my word of honor not to name that name."
Documents prove all of this false, Boghardt writes. Lody willingly agreed to join naval intelligence, was paid for his work and was due to return to Berlin, not the United States, after his mission. There is also nothing to support his claim that he had been told to keep the intelligence official's name a secret.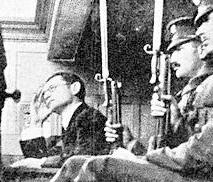 While imprisoned, he wrote letters to friends and family saying that he was honored to be dying in service of his country: "A hero's death on the battlefield is certainly finer, but this is not my destiny and so I die here in the enemy's country forgotten and alone."
"All this suggests that Lody was less concerned with averting a harsh sentence than he was with projecting a certain image of himself ... in short, a 'man of honor' rather than a traitorous spy," Boghardt writes.
It worked. On Nov. 6, 1914, Lody was executed by firing squad — considered an honorable death, Foreman said — in the Tower of London. He was the first person killed there in more than 100 years.
When a British officer went to get him from his cell, Lody asked: "I suppose that you will not care to shake hands with a German spy?"
"No," the officer replied, "but I will shake hands with a brave man."
Lody refused a blindfold, the newspapers reported, saying he wanted to face the guns with his eyes open.
"Lody was a spy and there was a dash of the picturesque about him," reported the Associated Press. "No Englishman laments his death, but all the newspapers pay him the tribute of dying bravely, like a philosopher. He had accepted the risk and he paid the penalty."
The Storz family rarely spoke of Lody.
In the weeks after his death, the Kansas City Star tracked down Louise Storz in nearby Excelsior Springs. She gave a brief interview.
"I want to forget, but the awfulness of such a fate, I fear, I cannot soon erase from my memory. Why —" she paused to compose herself, the newspaper noted.
"He was so fine in so many ways. Of fine learning and accomplished linguist, and of high courage. He used to talk entrancingly of his love and devotion to his country. It must have been a beautiful thing, according to his way of thinking, to die if need be for his Fatherland," she said.
"But I want to forget. I owe it to myself and my parents to call the chapter closed."
Storz went on to marry Earl Buck, founder of Buck's Shoes, which long occupied a shop in downtown Omaha.
As the First World War gave way to the Second, Lody's story became a propaganda tool for the Nazis, who lionized the spy as a symbol of ultimate sacrifice for the country. They built a monument to Lody and renamed a street for him in Lübeck, Germany.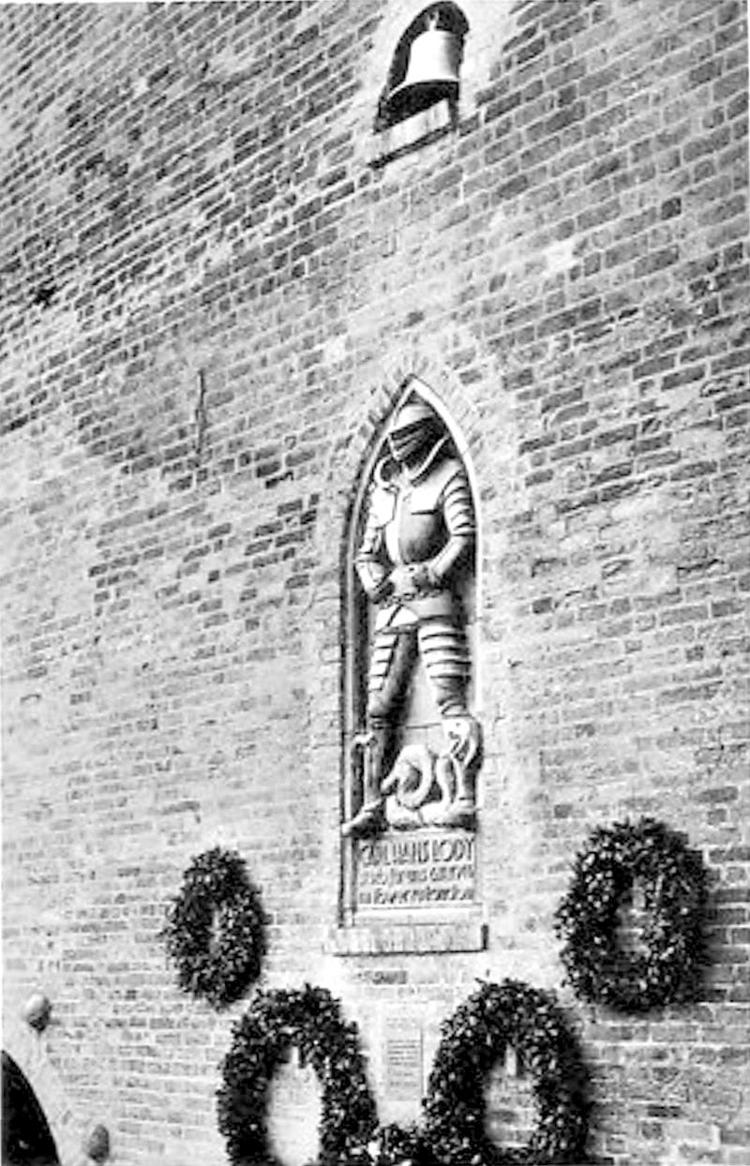 And when the Nazis lost World War II, the monument was removed. Today, all that remains is the inscription.
Omaha mostly forgot about him, too. Growing up, Hager — one of the keepers of the Storz family memory — heard only vague references of a distant relative who had been married to a German spy. Now she understands why the family wouldn't want that to be public knowledge.
For Foreman, that Lody was able to so fully convince even his enemies that he was a man of integrity is a testament to just how manipulative he was. So it's hard to look back on anything he said or wrote without a hint of skepticism.
In one letter, written to a friend in Omaha while he was imprisoned, Lody appears to reference his ex-wife.
"You may have an opportunity to say a word to some of those for whom I feel an interest," Lody wrote to his friend. "Ask them to judge me not harshly. ... Others have suffered, and I must accept the reward of fate."
For Foreman, it's not up for debate: "Lody achieved in death what he never was in life," he said.
But some think the letter to Omaha implies Lody saw his imprisonment and execution as a form of reckoning for past sins. Maybe the letter, later published in The World-Herald, was meant to serve as an apology to the Storzes.
Then again, it's hard to be sure.