Ron Potter remembers summers spent barefoot — his feet, as tough as shoe leather, unharmed by rocks or broken glass.
Jack Owen remembers his older siblings working part-time jobs after school, surrendering paychecks to their mother to help make ends meet, and not because they were told to.
They and others who grew up in East Omaha have fonder memories than old newspaper stories suggest that they should have. To outsiders, the area near Eppley Airfield, sandwiched between Abbott Drive and the Missouri River, was blighted and crime-ridden. To residents, it was home.
So, many were upset when, decades ago, it began to disappear. An airport grew. A school closed. And, house by house, East Omaha ceased to be.
Today, many former East Omahans keep in touch using social media and see each other at reunions organized by Potter, 73, a retired printer and karaoke DJ. The next reunion will be noon to 4 p.m. Saturday at the Carter Lake Improvement Club.
They are a diaspora — a group of people living separately but connected by a shared identity — more than your average neighbors. And to understand why, you must first understand a little about East Omaha.
The Omaha City Council approved the annexation of East Omaha in November 1957. Despite this, many in East Omaha would never feel fully accepted by their neighbors to the west.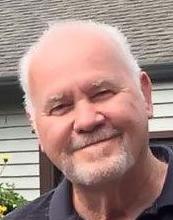 "Most people who did not live in East Omaha may have believed that we were nothing more than Omaha's poor cousins," said Owen, 63, who grew up in East Omaha and now lives in Canada.
There was poor lighting, no paved streets, no sidewalks, no sewers, The World-Herald reported in 1975. It was called a shantytown. Worse than a ghetto.
Nearly a fourth of the 170 families living there in the mid-1970s had incomes at or below poverty level. A third of households weren't connected to public sewers. Western Omahans saw children running around barefoot, trawling through the nearby dump.
"East Omaha people are worse off than anyone because they don't have the basics," one civic leader told The World-Herald.
"If ever there was a blighted and substandard area, East Omaha is it," another said.
But those living there, at least as children, didn't see it that way. An East Omahan would take pride in telling an out-of-towner that he was from East Omaha, local historian Howard Hamilton said.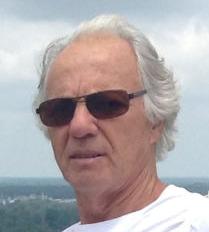 Bill "Lonnie" Hardesty, 67, remembers his family's old metal washtub. No showers. No plumbing. As the youngest in the family, he took his bath last, he said.
But when he talks about his childhood, he talks of freedom — of heading outside in the morning and not coming back until dinner, of swimming in the river and playing with packs of stray dogs.
"I would never change my childhood to anywhere else in the world," he said. "It was trying sometimes, but then when you look back on it, you can't replace it."
The dump, located near Abbott Drive, was a place to find parts to build a bicycle. And every Thursday, Potter wrote in an unpublished autobiography, a truck would leave bags of old potatoes from city stores at the dump. His family would pick them up, rinse off the spuds and enjoy their bounty.
Still, there were rats to avoid. But they were easily handled with a quick boot stomp.
"I, for one, enjoyed going dump picking," Potter said.
East Omahans saw themselves as hardworking and tough. They scrapped — "It was fistfights in those days, it wasn't gun fights like there is today," said Ron Pruitt, 72, another former East Omahan. And they endured through several devastating Missouri River floods, rebuilding when they had to.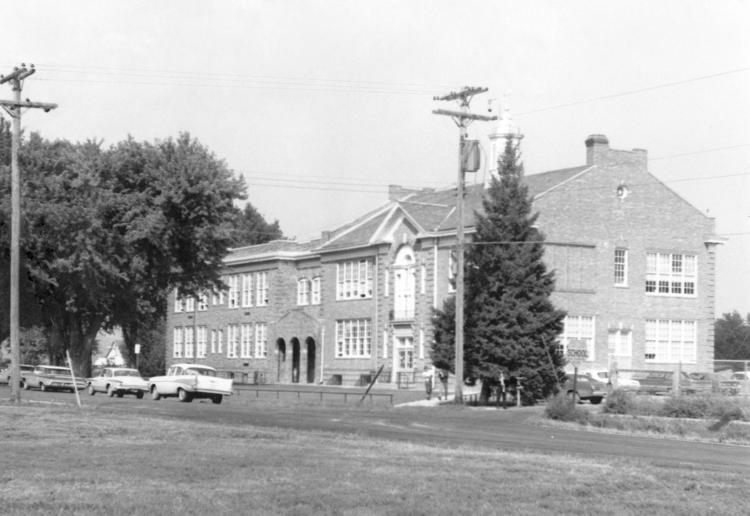 Kids went to Pershing School in kindergarten through eighth grade. Planes taking off from the nearby airport runway roared over playgrounds before the runways were redirected.
Students called themselves "river rats," according to one World-Herald story. And they tested their teachers, as did their parents.
Pruitt recalled one story — he doesn't want to name names — in which a classmate of his smashed a banana in a library book. The principal of Pershing at the time punished the boy by slapping his hands with a ruler.
The next day, the boy's father and brothers showed up at Pershing, and the offending principal ended up at the bottom of some stairs. He was fine, Pruitt said.
"It was kind of a rough, rowdy neighborhood," he said.
But years went by, and things started to change.
In the mid-1960s, the Omaha Airport Authority began purchasing homes and property in East Omaha as part of an expansion project for Eppley Airfield, according to World-Herald archives. Here and there throughout the 1960s and '70s, airport officials began snapping up acres of East Omaha.
In 1974, the federal government began sending funds to cities for Community Development Block Grants to revitalize poor areas. Omaha used some grant money to relocate East Omaha families, aiming to make room for industry.
"A lot of people didn't want to move," said Juanita Stewart, 64, another former resident of East Omaha.
The moves were especially hard on the old-timers who had lived in the neighborhood for years.
"They didn't know anything else," Owen said.
But with the city offering to buy their property, relocate them and pay the difference in real estate taxes for three years, many did. Some moved to northeast Omaha. Others moved to Carter Lake. In 1976, Pershing School closed its doors.
By 1981, the city had spent $2.7 million relocating East Omaha families. Once home to more than 2,000 people, The World-Herald reported that year, fewer than 75 homes remained.
Today, much of what was once East Omaha is owned by the airport, surrounded by fence and barbed wire. The land purchases were necessary for the airport's expansion, said Stan Kathol, director of finance and administration with the airport authority. The land, he said, now is used for runways, taxiways, landing area clear zones, instrument landing systems, a street, the field maintenance complex, rental car service center facilities and parking lots.
There are still buildings, such as the old Omaha Box Factory and the Omaha Correctional Center, in the area, but these days just a single East Omaha home, now owned by Stewart and her husband, remains, standing across from the Open Door Mission. A relative of Stewart's lives there.
So it makes the regular reunions in Carter Lake that much more special, Potter said. Anywhere from a few dozen to more than 100 people usually show up. They bring photo albums and food. They eat and laugh and tell stories about the old days.
And the Facebook group — for former students of Pershing School — is active. Members post old photos and share life updates. It's nice to keep in touch with old friends, Potter said.
But perhaps most importantly, the former children of East Omaha still support each other. Potter's wife, Pam, recently died. Struggling with expenses, one day he found a check in the mail from an old neighbor.
Well, maybe not a neighbor.
"We were raised together in such a small community," Potter said, "we all feel more like family and blood than neighbors."
Correction: A description of East Omaha's history and annexation by Omaha was incorrect in a previous version of this story.