A high school student gave zookeepers a pick-me-up after they lost a giraffe last week.
"I know how much the animals mean to them," Estlund said. "I just wanted to do something to ease (their mourning) in a way."
Hoofstock keeper Kelly Goodyear said the crew was moved by Estlund's artwork, which is now hanging in the office inside the giraffe building.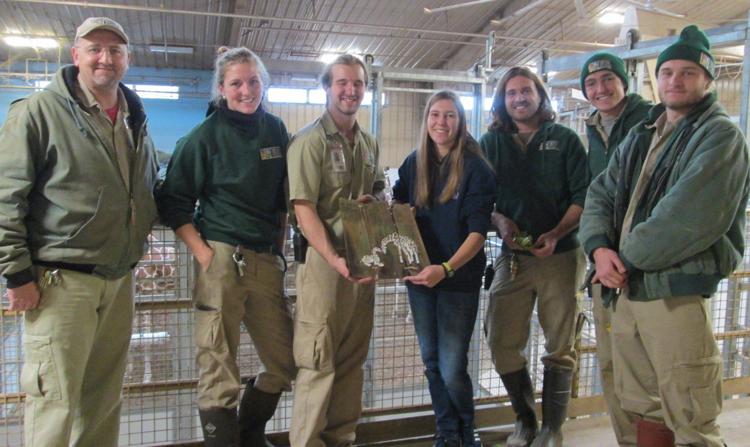 "It was really touching," she said. "We see these animals more than we see our own family and pets sometimes."
Estlund shadowed the zoo's giraffe crew on Mondays and Thursdays during fall as a member of the zoo's academy. She has made similar plaques for friends, and she thought it would be nice to lift the crew's spirits.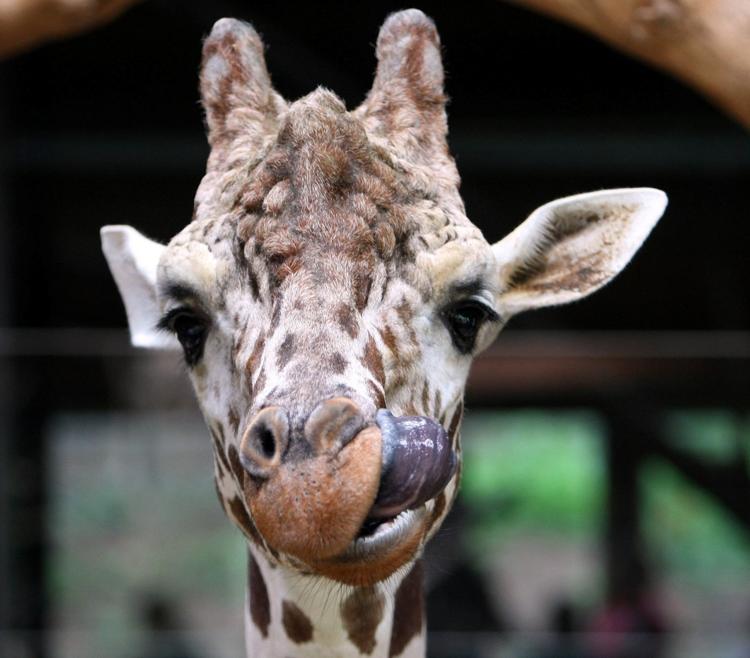 For the keepers, Sam was more than just a friendly giraffe. He represented his species well. Goodyear said he might have interacted with more zoo visitors than any other large animal during his lifetime, and he helped spread a message of conservation.
"He was a really great symbol for conservation in our community," she said. "Seeing her artwork as an expression of that hit home."
Photos: 106 of our favorite shots of Omaha's Henry Doorly zoo creatures through the years
Through the years, Omaha's Henry Doorly zoo has cared for animals as large as elephants and as small as tree frogs, offering the public a broad look at the earth's biodiversity.