I love when February comes around and we have Black History Month. It's a time when we black folk can share our heritage and celebrate our blackness.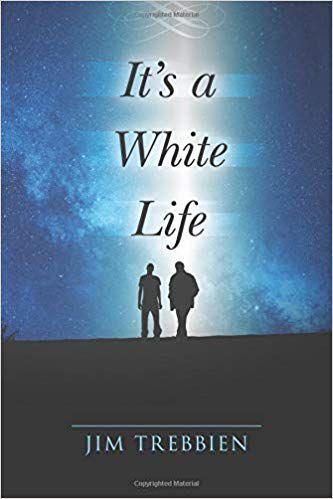 For a different perspective, I was excited to read about the experiences of Jim Trebbien, a white male, who wrote a book titled "It's a White Life." Not only is it a thought-provoking book, but it is also very enlightening to people of different races.
Trebbien is 70 years old and a retired college dean of the culinary arts program at Metropolitan Community College.
In his mid-60s, he mentored a young African-American college student, Cameron Johnson. Trebbien learned so much about white privilege as he mentored Johnson.
Their first scheduled meeting did not go well — Johnson did not show up. Trebbien was skittish, thinking he was not going to be a reliable mentee. Kathy Trotter, coordinator of Single Parent Homemaker Services at Metro, who had paired them, attempted to reach Johnson that day to no avail. Eventually, Trebbien and Johnson did get together.
Trebbien's life began as an Iowa farm boy and Johnson was reared in the inner-city in Omaha. They had similar life experiences: getting into trouble with the law, being accused of unlawful deeds that they did not commit and finding love in second marriages after unfortunate first ones.
Trebbien said, "I was walking alongside Johnson on his way to his next class on that cold winter day we first met. We were talking about each of our life's experiences. Suddenly, as Johnson talked, it struck me that he had been penalized so much more than myself for offenses that weren't nearly as bad as what I had done at the same age. Why? I thought. The only conclusion I could come to was he is black, and I am white."
Johnson had thoughts of his own, as a young black man. "I had come to believe that this was just how things were. Things that were normal to me were abnormal to Trebbien. I accepted it as it was because I had not known anything else from my childhood to my adulthood. After certain experiences, including a negative experience I had when my mentor and I were stopped by a police officer, these experiences solidified to me how much easier it is to be white."
Trebbien said, "I now have the opinion that perhaps a form of the mindset that brought about slavery, along with the lack of understanding about what is meant by the words, 'white privilege,' have left generations without a proper understanding of the issues. Understanding this would be a start toward giving everyone equal opportunities."
The two were destined for each other: Johnson had been a beloved student of Trotter's at Omaha's Jesuit Middle School (now Jesuit Academy), where she was principal. So when Ms. Trotter said to Johnson, "Baby, I have a mentor for you, and we're going to get together for you to meet him." He knew that even though he was apprehensive, there was no way he was going to defy Ms. Trotter.
Trotter said, "Jim is a very positive, helpful, honest and professional person. He always has that wonderful smile on his face and encourages me with my endeavors in the community. I knew he and Cameron would be a perfect match. And, they were!"
The book tells of the many experiences that they both had as men of different races. They are the best of friends now and have both surrounded their lives with loving families and people who are right for them. They both have a foundation built on Christian faith, and they celebrate their differences — but they celebrate more their similarities.