Molly Albus was devastated when she had to drastically downsize her wedding because of the coronavirus pandemic.
Both she and husband Hawken come from large extended families, and she had been planning the details for a year and a half while finishing pharmacy school at Creighton University. Graduation got canceled, too.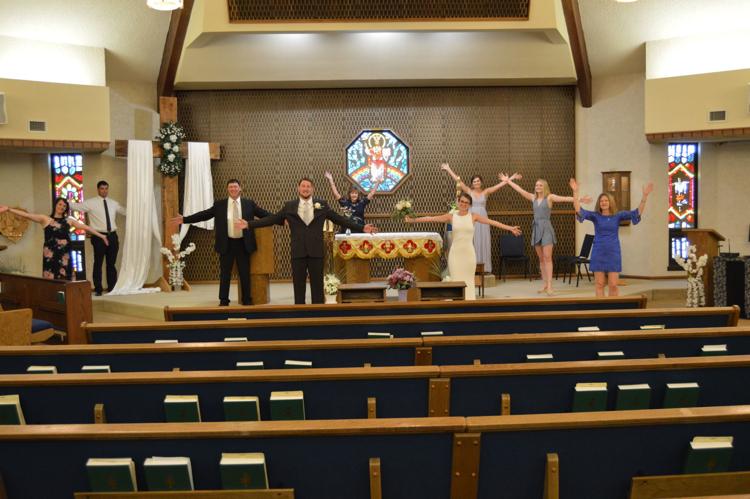 "My mom said, 'You need to stay positive,' and I said, 'But it's just so sad,' " Molly said.
What she didn't know was that her family had a few surprises planned to make the day special.
After their April 25 wedding, with just nine guests instead of 400, Molly's sisters asked the newlyweds to wait a minute before they exited Christ the King Catholic Church in Cozad for some outdoor photos.
Hannah and Abby Thramer said they wanted to make the couple's exit as close as possible to what it would have been, with lavender confetti and the works. Instead, it was better.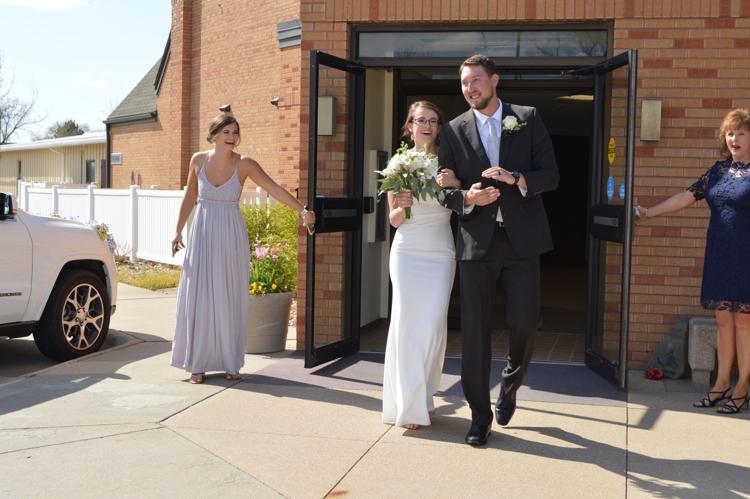 "The whole parking lot was full of people who would have been at my wedding, honking and cheering," Molly said. "That was pretty darn cool to see all of that."
But that's not what made her cry. After her mother-in law, Delpha Albus, came up with the idea, Molly's mother, Cindy, and sister Hannah had arranged another surprise as the couple was driven around Cozad, supposedly to take more pictures. Molly's hometown was in on it, too.
"People were out in their yards, they wrote on the sidewalk, some made signs, some had wine bottles or little gifts, some had air horns," Molly said. "I was bawling the whole time. My husband was like, 'Pull it together.' "
The town's celebration for the newly married couple was so amazing that Molly said even her conniving family couldn't believe how well it turned out.
"It made us feel super special," she said.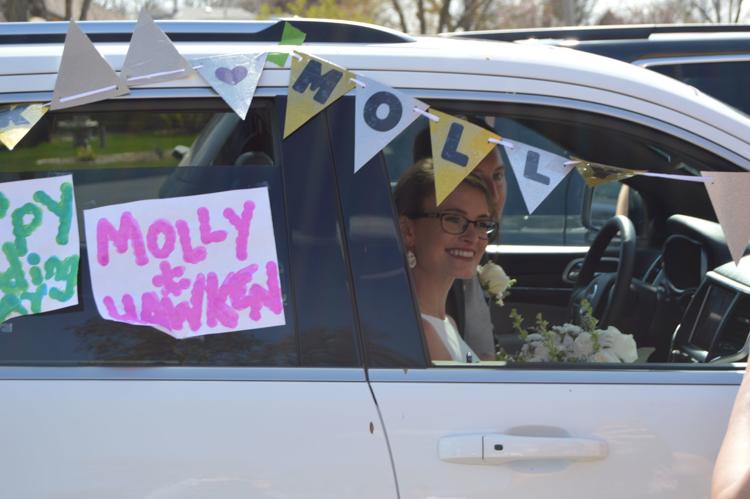 After a touching visit to the grave of Molly's dad, Tim, her mom arranged a mini reception at her home. Dinner came from Bella Italia, and then they played pitch and spoons and all sorts of other games.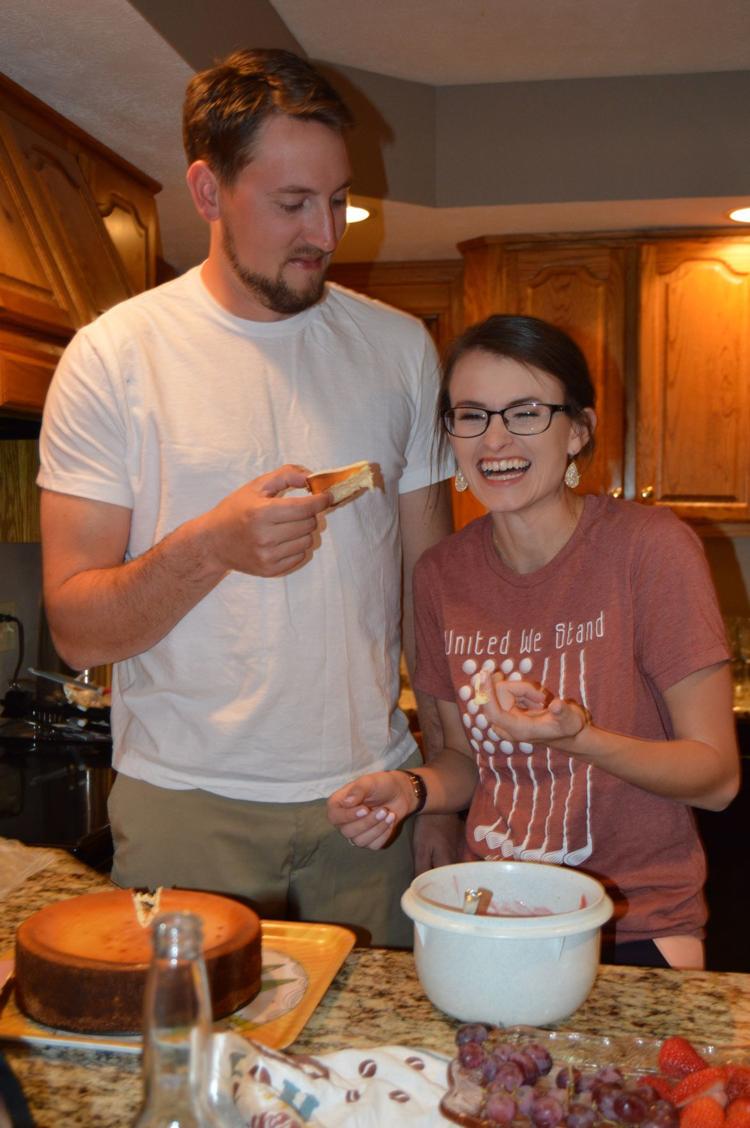 Her sisters also had arranged a virtual bachelorette party the night before. And because the event was so small, Molly even had time to golf the morning of her wedding.
It was a stress-free start to her day that definitely wouldn't have happened had the original ceremony gone on, said the golf-loving Molly.
She didn't want to reschedule because she had already put in so much work for this event, and she said the day ended up being perfect.
The couple, who now live in Clarinda, Iowa, for Hawken's job as an agronomist, hope to renew their vows and hold a big reception Aug. 15.
Molly, in following her mom's advice and looking on the bright side, said that will give them two wedding days to celebrate.
"I doubt if I'll get my husband to remember both," she said. "If he hits one, he'll be in pretty good shape."