Master gardener Stafford Pelish says there are advantages to growing wildflowers and other native plants.
"The chances of the plants taking and thriving are really good," he said. He also likes wildflowers for the beneficial insects and pollinators they attract.
Pelish, who lives in the Dundee area, has landscaped one side of his house with native grasses and plants that have the look of restored prairie.
The grasses provide support for other taller and sprawling plants as well as a visual contrast to the flowers. Their deep root systems, once established, don't need as much watering.
"There are spots where the dirt is sloping and the root systems hold everything together and hold moisture," he said.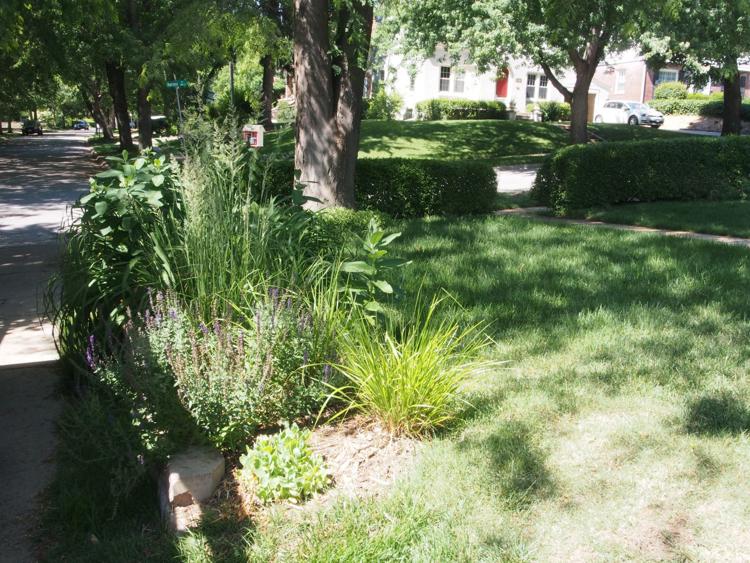 He doesn't mind wildflowers' urge to roam. He just tries to stay on top of the task of reining them in.
A good blooming season for plants such as Husker Red penstemon and prairie coneflowers guarantees lots of seedlings the next spring.
"When they get comfortable in their spot, they expand until they overtake," he said. "They are native and wild and used to this environment."
If he finds himself with too many plants, he just shares. That's also how he has gotten some of the plants for his gardens. He also has had good luck finding native species at Mulhall's, Lanoha Nurseries and Moore's Landscaping and Nursery.
Every few years, he does some garden editing, especially if a plant isn't flourishing in a particular spot.
"Overall, I'm generally satisfied with it," he said.
---
10 plants to think about putting in your garden this year