A five-year home search came to a quick end after the first glimpse inside a 1932 cottage in the old Loveland neighborhood.
The Texas transplant called her husband and told him he needed to get to Omaha right away. This was it.
"Just because the house is so charming," she says. "Good flow, too. I like an old-fashioned two story. I love the neighborhood. I wasn't so thrilled with the big yard, but it came with the house."
The only problem? Although she had been looking at homes for an eventual return to Omaha, where the couple grew up, her railroad executive husband wasn't yet ready to retire.
The house was too perfect to pass up, though, so they purchased it and rented it out for six years.
Then came a massive two-year renovation of what the husband calls "the house of seven gables."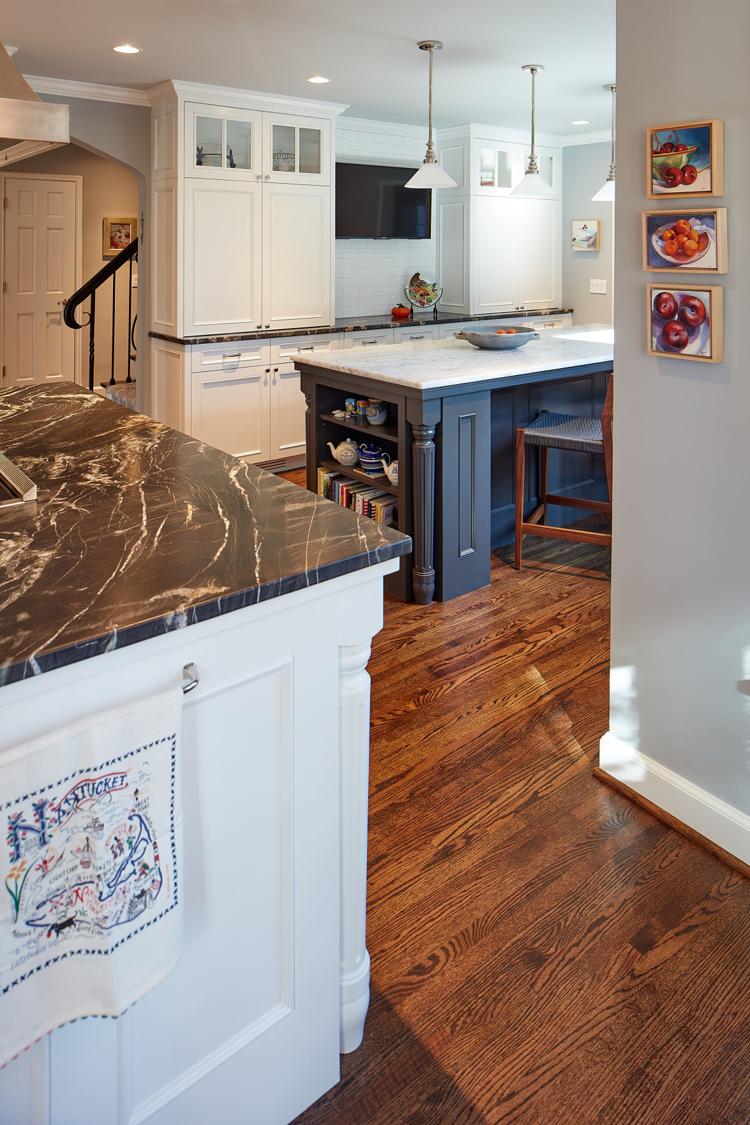 "Originally, we were just going to do the kitchen and master bedroom," the homeowner says. "Then it all snowballed, as most home projects do. But I'm really happy with the results."
The list of updates is long. Working with Frasier-Martis Architects, McDaniel Wallquist Construction and Ellen Pandorf Interior Design made it easier to prioritize projects and expenses, they say.
The biggest job remained the kitchen. That room was expanded and reconfigured, with new floors, lighting, appliances, counters and an island — a favorite hangout for company. The honed granite makes the homeowner feel, she says, like she's looking into the universe. Plus, it's easy to clean.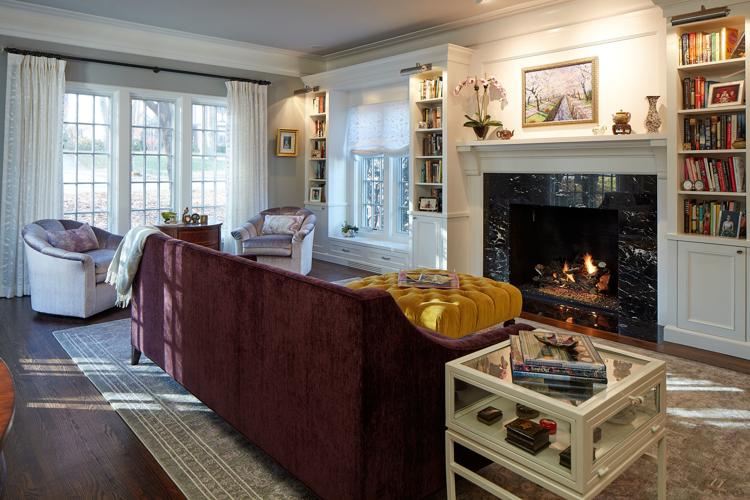 Bookcases were added in the living room, and the marble fireplace was redone. The main-floor powder room got a makeover, and a bathroom was added to the updated lower level, a favorite place now to watch TV. New tile floors are perfect to handle cleanup with three dogs.
The master bedroom, which reminded the owners of a bowling alley because it was so long and narrow, was flipped, devoting more space to an expansive bathroom with a marble bathtub and a second closet.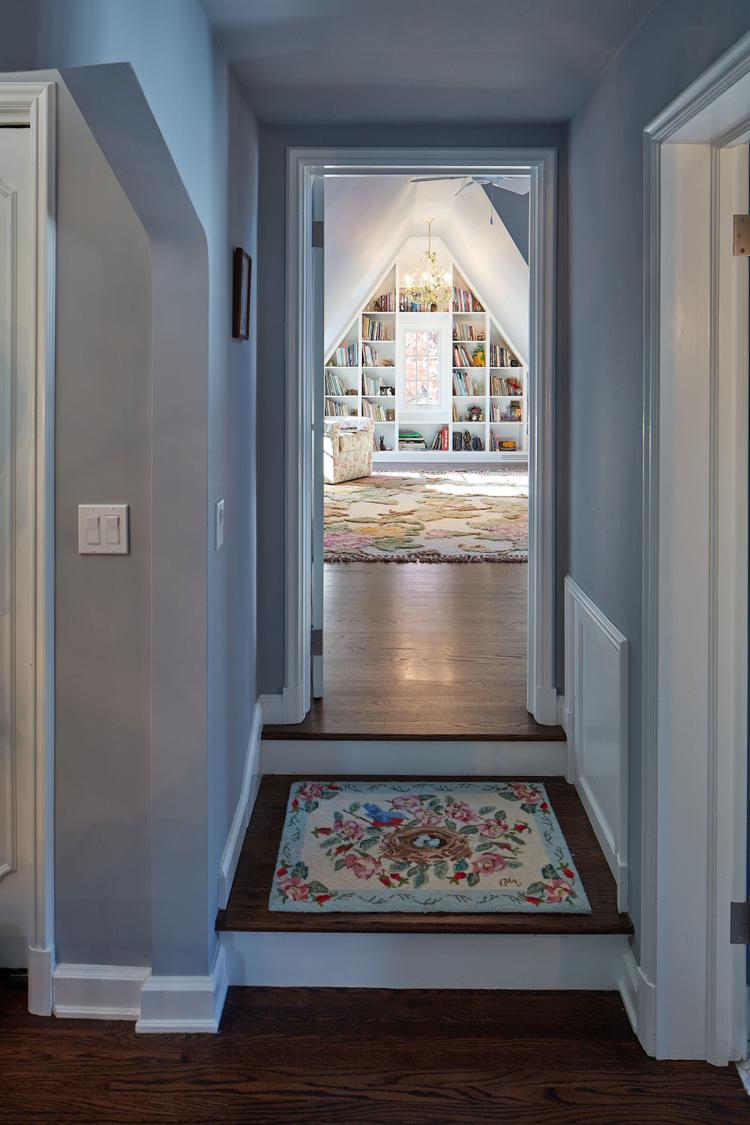 The second floor with its two bedrooms for their adult children didn't need much updating. But a larger area they call their "Harry Potter room" got new flooring and bookcases.
Practical issues were addressed too, with new windows throughout, updated electrical work and a new sump pump.
Outside, they extended the patio, added stairs down a steep slope and did what the owner calls "tons" of landscaping. A carriage house was remodeled to serve as a pilates studio.
They brought only two end tables and a rocker for the Harry Potter room from their modest ranch in Fort Worth, Texas, because most of that furniture was old and outdated.
The homeowners had started with a vision binder, collecting pictures of things they liked in magazines, but the final product went way beyond what they had originally imagined.
"You do one thing, and then you didn't know about this," she says. "Then you kind of do that."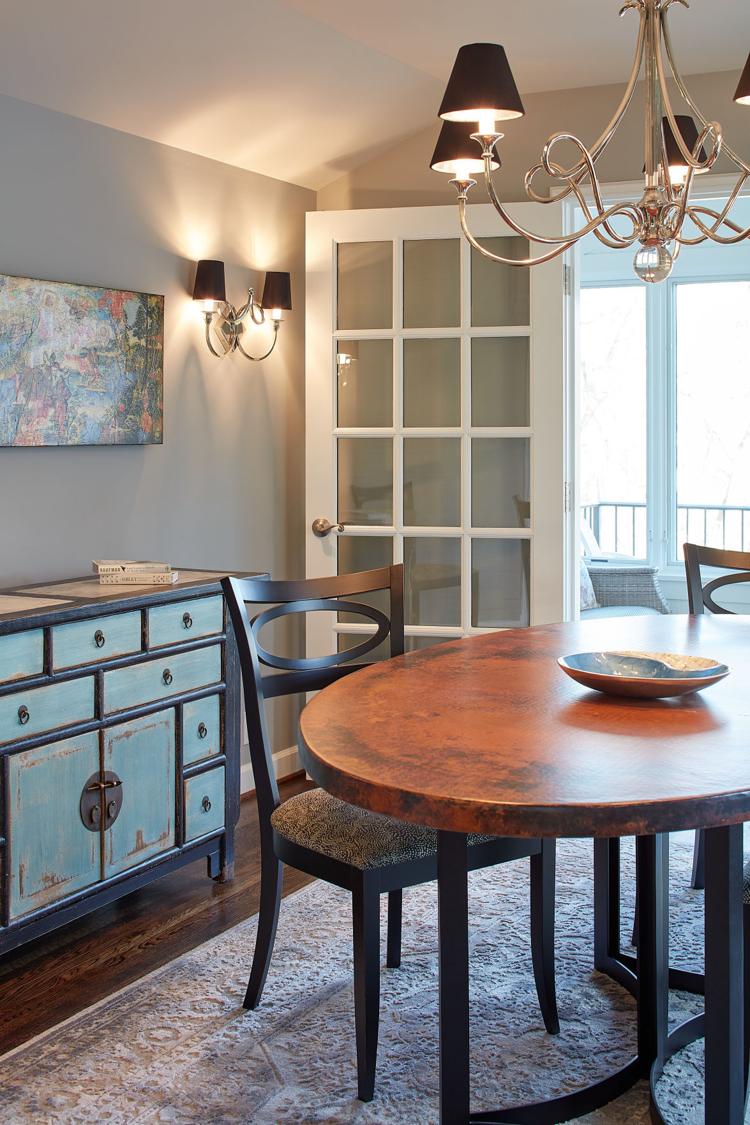 Now that it's complete, the owner likes the sunroom off the dining room best. It's perched above the backyard, where she feels like she can look out and see the world. Although the couple still thinks the backyard is too big, the dogs love it.
The former librarian wishes there were a few more bookcases. And hubby wishes the two-car garage under the house was a little larger.
But overall, they're content.
"I feel like everything looks like it's always been here," she says. "It's bright, cheery and comfortable. I love that this house gets a lot of natural light."
Photos: the old Loveland cottage before and after its makeover
The old Loveland cottage had been renovated through the years. But it underwent a Texas-sized makeover when some former Omahans decided to return home from the longhorn state.