Travel inspires me, even changes me. I'm barely unpacked from one adventure when I'm planning the next. As travel season ramps up, here's my spin on 8 Wonders of the World — as voted on by hubby and me. Each destination, nourishment for the soul.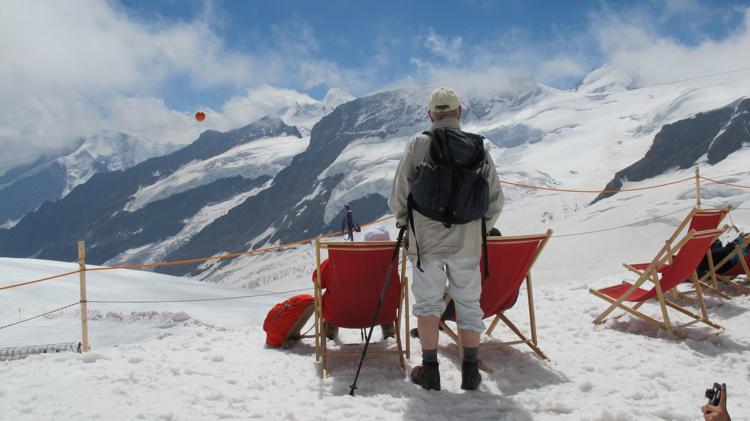 1. Bernese (Berner) Oberland, Switzerland's alpine heartland
WHY I LOVE IT This German-speaking region is tops for high-mountain thrills. My favorite starts at Stechelberg with a 35-minute cable car journey to Murren and on to the summit of the Schilthorn for a 360-degree view of the Swiss Alps and the region's most famous peaks: Eiger, Mönch and Jungfrau. There's a revolving restaurant, Piz Gloria, of James Bond movie fame, and a Thrill Walk along a cliff-hugging path for those with nerves of steel. Another fantastic day trip takes you via cogwheel train to the Jungfraujoch, the highest point in Europe. Hit the slopes on rented skis or snowboards, take a dog-sled ride, explore the ice palace carved in the glacier, then grab a drink at the outside bar and a seat in the sun.
INSIDER TIP Base in Lauterbrunnen, 20 minutes by train from Interlaken, and stay two or three nights. Hop a train each morning and explore both sides of the valley (most of the area is car-free). Check at the railway station for regional passes and discounts on excursions. Eat like the locals; the No. 1 specialty of the region: rösti, a potato and cheese dish that's crisp on the outside and soft and melting inside. Try the schnitzel too.
BE SURE TO … Check the weather forecast and live cams at the summits before buying excursion tickets. If it's overcast or rainy without chance of clearing, skip it; you'll be in the clouds. Wear warm layers, good walking shoes, sunscreen and sunglasses. Wait to buy your souvenirs in the valley.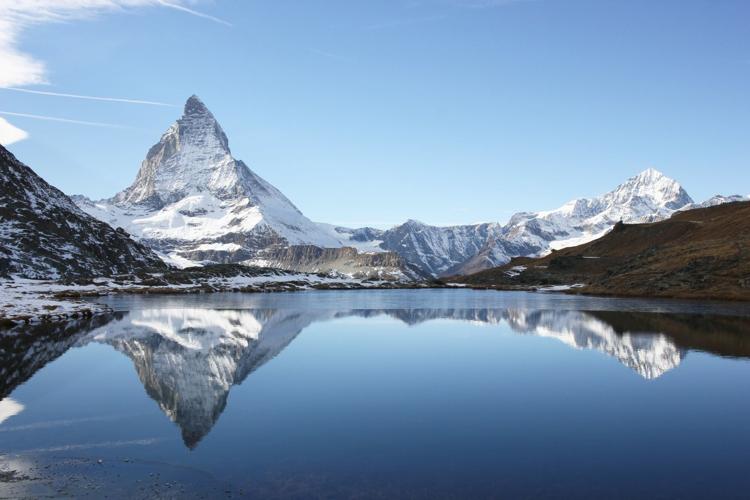 2. The Gornergrat at the Matterhorn
WHY I LOVE IT This rocky ridge overlooks Switzerland's most famous mountain, the Matterhorn, and the Gorner Glacier. The observation platform is open year-round, and the trip from Zermatt takes about 35 minutes via the highest open-air railway in Europe. Tourists swarm here but few venture much beyond the observation deck. On my last visit in 2016, we set out on a path to an alpine lake. Our reward: The Matterhorn, cloudless and reflecting into water as glassy as a mirror. Quintessential Switzerland.
INSIDER TIP Locals come to ski and hike and have an aperitif on the sunny terrace. Pack a picnic lunch and dine on the viewing deck or along a footpath. Wear sturdy walking shoes, dress in layers; bring sunscreen and sunglasses; and carry water and chocolate (a quick pick-me-up if altitude sickness sets in).
BE SURE TO … Check departure times for return trips to Zermatt; don't set out on a trail without a map; and remember that every steep incline you go down will feel twice as steep going up. Check the weather before buying your tickets. If the railway station's live cam view of the Gornergrat is uninviting, explore Zermatt's Old Village with houses, barns and stables more than 500 years old or hike or bike an alpine meadow trail near town. In summer, Swiss cows with bells will be grazing. Dinner? Fondue.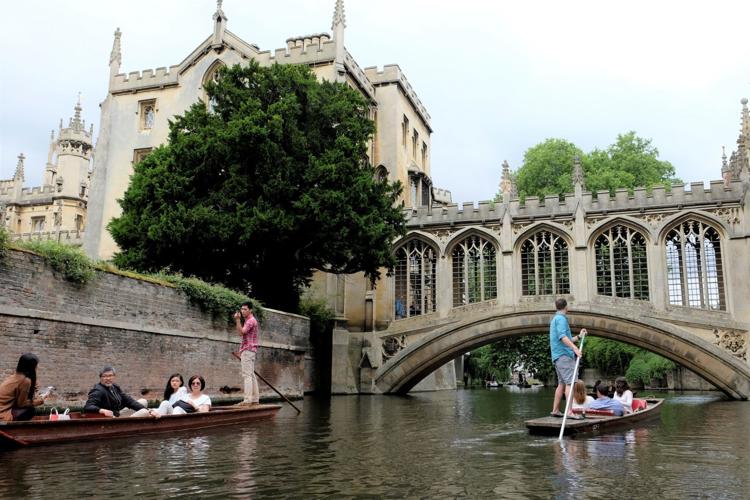 3. Cambridge, United Kingdom
WHY I LOVE IT Cambridge is world-famous for its prestigious university and we hit town on graduation weekend. Emma, our host at Victoria Guest House, offered a sightseeing agenda for two full days: Peek inside the gates of the iconic colleges near the town center; browse the colorful open-air market; bike to Grantchester via Grantchester Meadows along the River Cam for lunch or afternoon tea at The Orchard Tea Garden; attend an evensong service; join a ghost walk tour; splurge for rooftop drinks at the tony Varsity Hotel & Spa.
INSIDER TIP Cambridge is one hour by train from London and can be seen in a day. Skip a city bus tour; the most popular sights are easily explored by foot. Find information on local performances of all types on posters tacked to fence railings in the central market place. Check Groupon.com for sightseeing deals and discounts.
BE SURE TO … Indulge in Cambridge's favorite pastime: punting. College students narrate as they steer flat-bottomed punts on the River Cam under low-clearance foot bridges and around silly tourists who mistakenly think navigating their own punt will be easy. See the Corpus Clock near the town square; it has no hands or digital numbers just 3 rings of LEDs for hours, minutes and seconds in a day. A time-eating Chronophage devours each passing minute with a snap of its jaws; best at night because it glows. Duck into the Eagle Pub, noted for signatures of American WWII soldiers and aviators on walls and ceilings. Have a pint while you're here.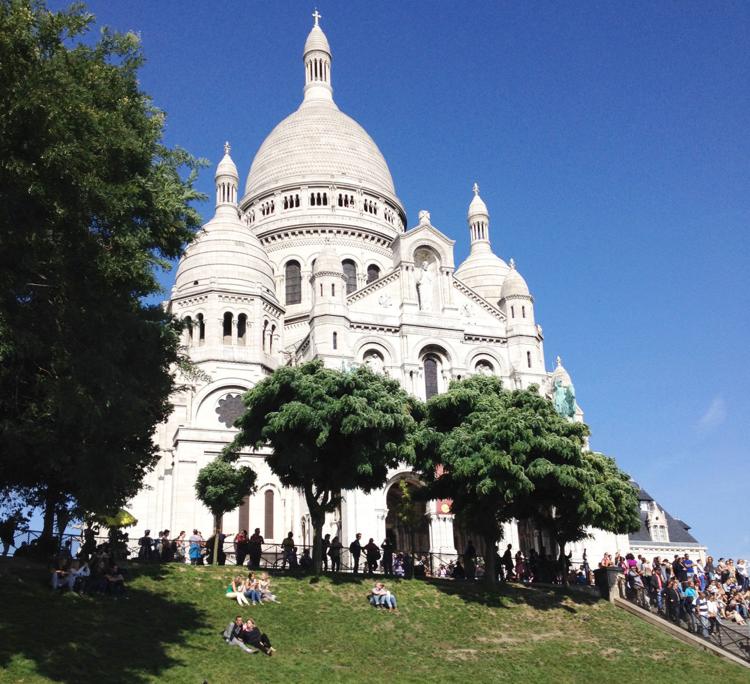 4. Paris, City of Lights
WHY I LOVE IT My first trip to Paris was shared with a dear Swiss cousin and his wife. We celebrated a milestone birthday with lunch at the restaurant Jules Verne in the Eiffel Tower; strolled the Avenue des Champs-Elysees at rush hour; watched the City of Lights twinkle to life from atop the Arc de Triomphe; joined the throngs on the steps of Sacré-Cœur Basilique for a wide-angle view of the city as street performers on pillars balanced and juggled against the sky; walked with jaws dropped at Napoleon's tomb at Les Invalides; studied Rodin's "The Thinker"; and escaped the city for the beaches of Normandy and the Palace of Versailles. The Mona Lisa and Monet's garden at Giverny? Next time, mes amis.
INSIDER TIP Select a hotel near a Metro stop and learn to use the system; but be on guard for pickpockets, especially around turnstiles and ticket kiosks. Take a Seine River cruise to orient yourself with the city; consider a hop-on-hop-off city bus tour if hitting all the major sites is important to you. Buy tickets online and beat the lines at the Eiffel Tower and many other major attractions.
BE SURE TO … Check if the fountains are on at Versailles; the gardens are a bit lackluster without the water show. See Normandy with a local guide who operates on a small scale; an eight-passenger van is ideal.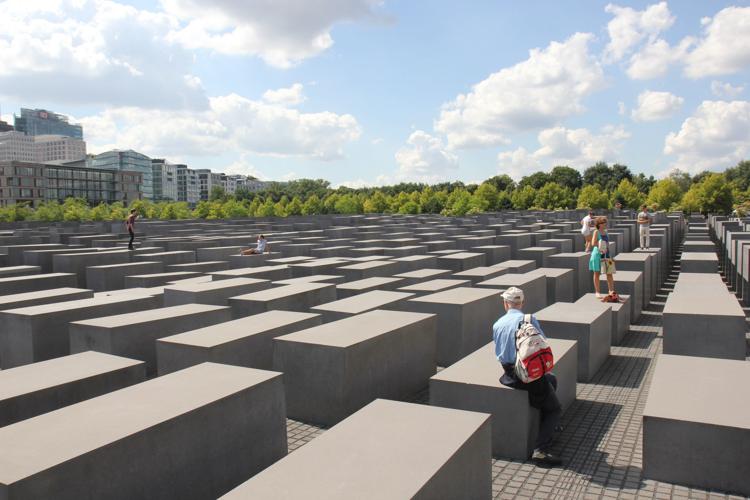 5. Eastern Berlin
WHY I LOVE IT No one spoke louder than a whisper at the outdoor Berlin Wall Memorial. A blocks-long section of the wall serves as a backdrop for a frank and sobering timeline of the Nazi's takeover of the nation. The heartbreaking Memorial to the Murdered Jews of Europe near historic Brandenburg Gate is a full city-block maze of monoliths designed so that as visitors move through it, they disappear from view. Surreal, to say the least.
INSIDER TIP While we were excited at the prospect of an eight-hour train ride from Zurich to Berlin, it was a drag. Hop a regional plane for the same money and gain a half-day of sightseeing both ways.
BE SURE TO … Take an eye-opening one-hour river cruise the day of your arrival. If time is short, concentrate your sightseeing in bohemian artsy Eastern Berlin. The Reichstag, Germany's historic parliament building, is topped with a striking glass dome well-worth a visit. Reservations are required; make them online months ahead of leaving home.
6. The Ronald Reagan Presidential Library, Southern California
WHY I LOVE IT The grounds at the burial site of POTUS No. 40 and first lady Nancy are replicas of the White House's Rose Garden and South Lawn. The library sits atop a majestic hill overlooking Southern California's arid Simi Valley. I lingered at a remnant of the Berlin Wall; having been to Berlin, this piece of world history resonated to the point of tears. Inside, the same Air Force One that flew the president is dwarfed by the pavilion in which it is displayed. In a timeline, a film clip captures the moment Reagan was shot.
INSIDER TIP Allow four hours to see it all. Stay for the sunset; it just might be spectacular. Cross the street in front of the library for a sweeping view of the Simi Hills. With luck the pink bougainvillea will be in bloom.
BE SURE TO … Look for the exhibition of Notes from the President. For a short time after the assassination attempt, doctors kept Reagan on a breathing tube, rendering him unable to speak. Over the next few days, he wrote notes to ask about his condition and to share assuring thoughts with the American people. Two to remember: "What does the future hold? Will I be able to do ranch work, ride, etc." "If I had this much attention in Hollywood, I'd have stayed there."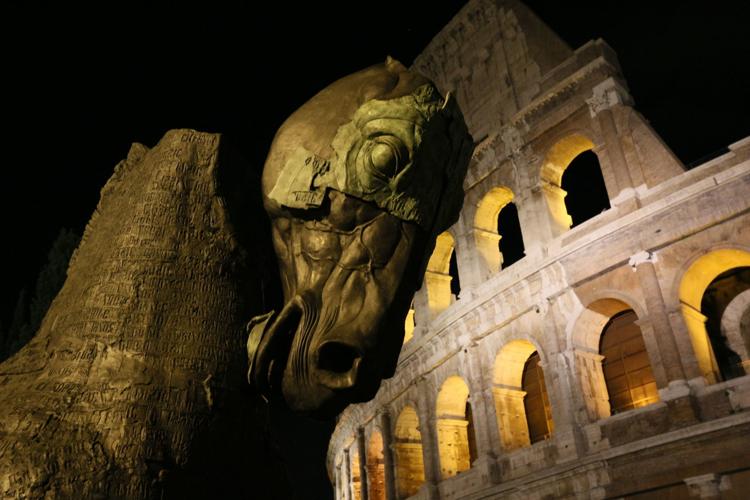 7. Rome, after dark 
WHY I LOVE IT It's Rome, for heaven's sake! The iconic structures are awe-inspiring in person, and we found a private treat in a late-evening second visit to the Colosseum — and almost every other iconic monument. You can stand in the very spot where Julius Caesar was assassinated! A guided tour of the Vatican and Sistine Chapel are not to be missed.
INSIDER TIP It's easier to get your brain around the history of Rome if you are led by a local tour guide. Obtain an easily read map of the city; streets can disappear or undergo name changes from one block to the next. The crowds are massive.
BE SURE TO … Carry an umbrella and a waterproof jacket. Rain showers and downpours can happen in a flash and be over just as quickly.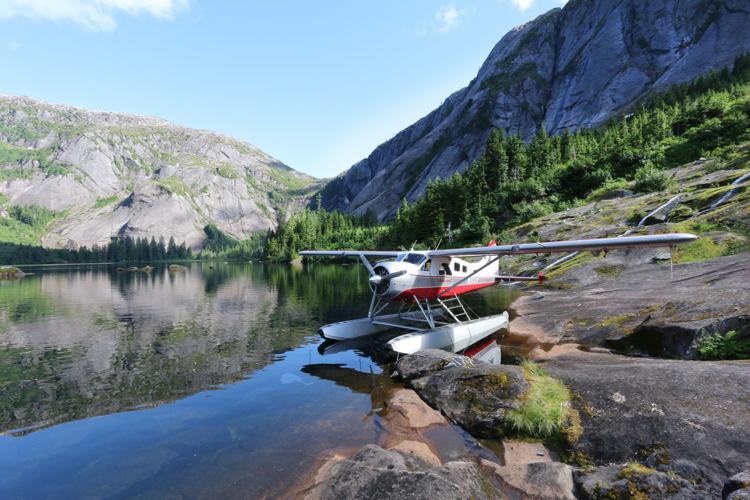 8. Alaska, by sea and from the air
WHY I LOVE IT I'm not a morning person. But I could not wait for 4:30 a.m. and the chance to watch the sun break the horizon and bathe the sky and seas in purples, pinks and smoky blues. That golden hour before sunset was magical too. The massiveness and pristine natural settings take your breath away.
INSIDER TIP Make friends with the dining room host/hostess. Bring cash to tip your cabin steward and head waiter, and present the tips the day before debarkation. Pack waterproof shoes and outerwear; you'll need them. Maybe daily. Leave your umbrella at home; ships provide them.
BE SURE TO … Splurge for shore excursions. Research options and book well before you go. If the ship offers a boat excursion to the face of the glacier, go for it! Whale-watching tours are informative and exciting; salmon-spawning season is insanely cool. A highlight for us: A flightseeing tour with Nebraska native Michelle Masden and her Island Wings Air Service in Ketchikan. The two-hour adventure took us over Misty Fjords National Monument, an area of forested wilderness with steep walled inlets more dramatic than the Grand Canyon. Under perfect skies, our seaplane landed on a pristine alpine lake — capping another high-altitude thrill of a lifetime.