After watching for years as workers mowed and then threw fertilizers and pesticides on the grass beneath a corridor of power lines at 189th and Harrison Streets, Susan Wolfe says she got a bee in her bonnet.
"It was ridiculous,'' she says.
Despite the amount spent on upkeep of the four- to five-acre stretch, the grass didn't keep runoff from the sloped area from streaming into yards across the street (neighbors jokingly called it a lake). Pesticides and fertilizers from lawns then washed back into the Papillion Creek Watershed.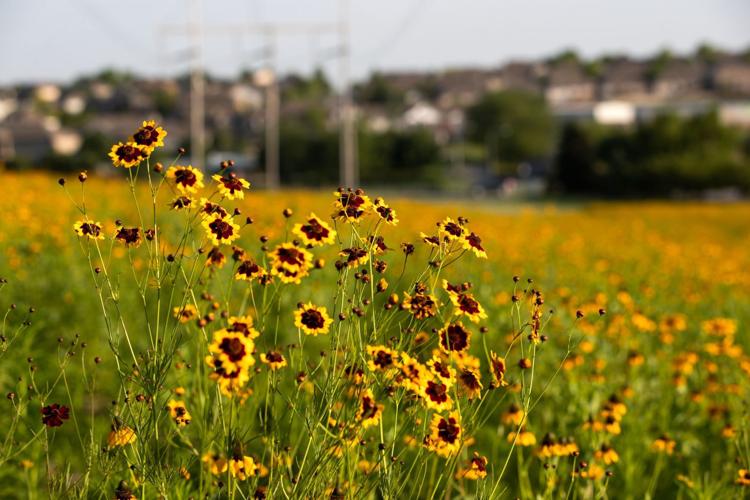 The Wolfes have lived across the street for seven years. A retired pharmacist and a self-described environmentalist from way back, Wolfe decided three years ago that she'd had enough.
She and husband Larry, who sits on the five-person board of Sanitation and Improvement District No. 514, came up with a plan.
"We just decided if we can't plant trees, why can't we plant native wildflowers and short prairie grasses,'' Wolfe said.
Last spring, the SID did just that.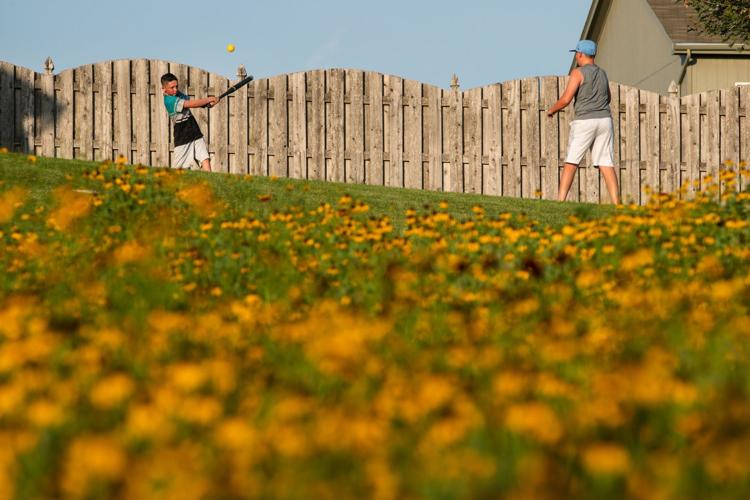 The grass was killed, and a long list of native prairie plants and grasses was planted in its place. Things like black-eyed Susan, blanket flower, blue indigo, purple coneflower, New England aster and lance-leaf coreopsis.
They thought it would take three years before the new prairie would come to life, but a soggy spring sped up the process.
Now, it's a car-stopping sea of yellow.
"The butterflies and bees are thick over here,'' Wolfe said. "The birds are thick. It's incredible.''
It may be beautiful now but it wasn't an easy sell.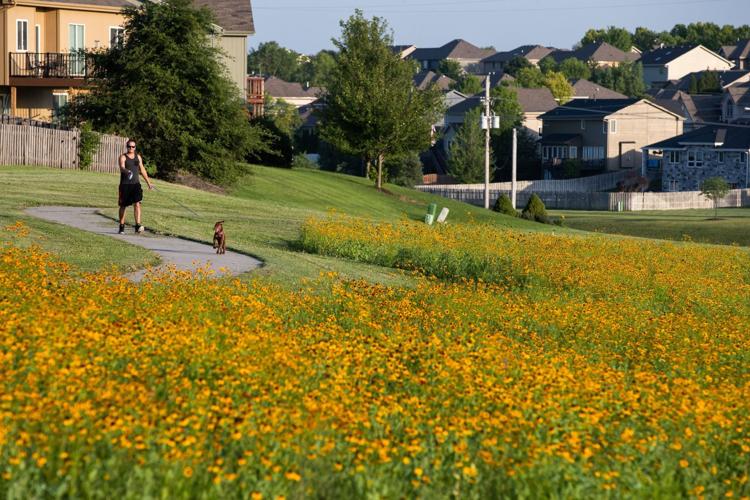 Some neighbors hated the idea, saying it could lead to more wildlife on the walking trail, kids might be surprised by snakes and it could even stop starving hawks from killing mice, which would instead end up in people's houses.
So far, the only problem is people stopping to cut the flowers. And a bountiful crop of finches.
"You practically have to fight them off,'' Wolfe says.
With help from SID President Steve Williamson and his wife, Kelly, Wolfe said they worked their way through every issue. They did lots of research and talked to experts at the Nebraska Extension and the University of Nebraska-Lincoln.
Kathleen Cue from the Extension Office put on a presentation for neighbors, explaining that deep-rooted native perennials and grasses could curtail a lot of the runoff. Because of that same root system, no one would have to worry about having to water the area during a drought.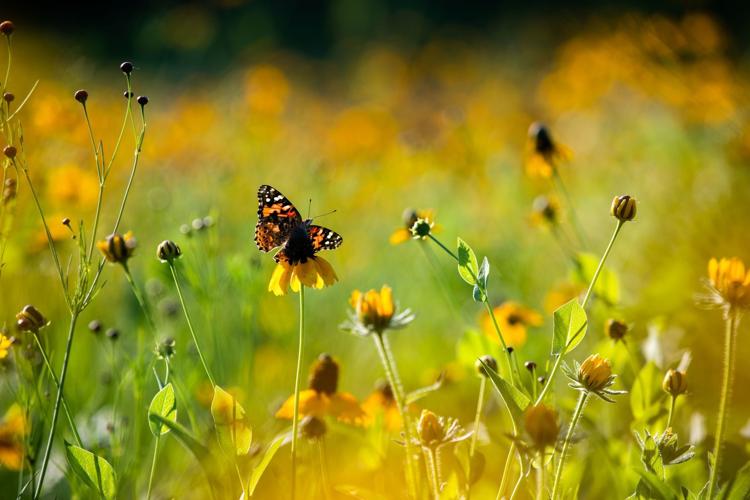 Seeds were purchased from Stock Seed Farm in Murdock, Nebraska, and specialist Ron Schram drilled them into the soil. The whole process cost about $5,000, which the SID thinks it will recoup in about three years.
The area now needs mowing only once in the spring. And best of all, since the flowers began blooming, there have been no complaints from those residents unhappy with the plan.
"Not one word,'' Wolfe said. "It was the right thing to do.''
She's so excited about the renovation that Wolfe said she'd love to help other neighborhoods retire their grassy areas.
"We would love to consult free of charge,'' she said. "We'll tell them how to do it. My hope is that others will see the beauty and benefit in planting native grasses and flowers.''
Our best photos from June 2019