I grew up a conservative Midwestern girl, afraid of taking risks and making changes. Traveling to dance competitions with my teammates was as adventurous as I got.
Five years ago, everything changed. I moved to Florida, lived on my own, fell in love, got married and learned to embrace adventure stateside and abroad.
Yearning for some "Vitamin Sea," my husband and I were excited to discover that our go-to airline had begun service to Central America. Having heard wonderful things about the "Pura Vida" on the Pacific Coast of Costa Rica, we cashed in our miles and added another stamp to our passports.
"Pura Vida" – Spanish for "pure life" – is a popular expression among Ticos, or resident Costa Ricans.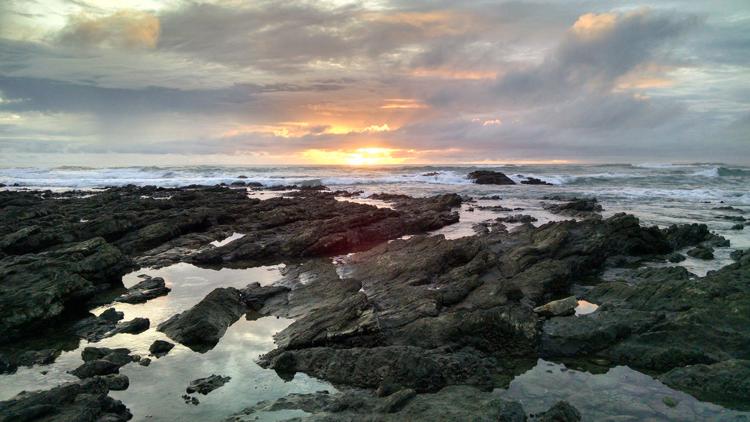 I was looking forward to experiencing it as soon as we landed in San José, but this metropolis of chain stores, fast-food franchises and rush-hour traffic was not the place to start. For the real deal, we would have to venture beyond the comforts of Costa Rica's commercialized cities and cozy resorts and into its vibrant-yet-primitive countryside.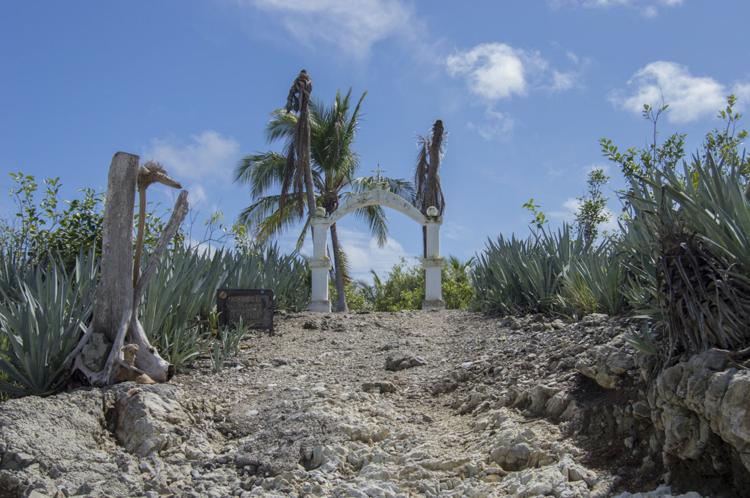 From San José to Puntarenas, our shuttle driver confidently navigated the unpredictable roads. When we reached our destination, we boarded a ferry bound for Tambor. While no luxury yacht, we still enjoyed views of lush islands, village fishermen, sea turtles and a coastline framed by tropical mountains and sapphire skies. This, we decided, was a taste of "Pura Vida," so we put down our cameras and simply soaked in the hot sun and the salty air.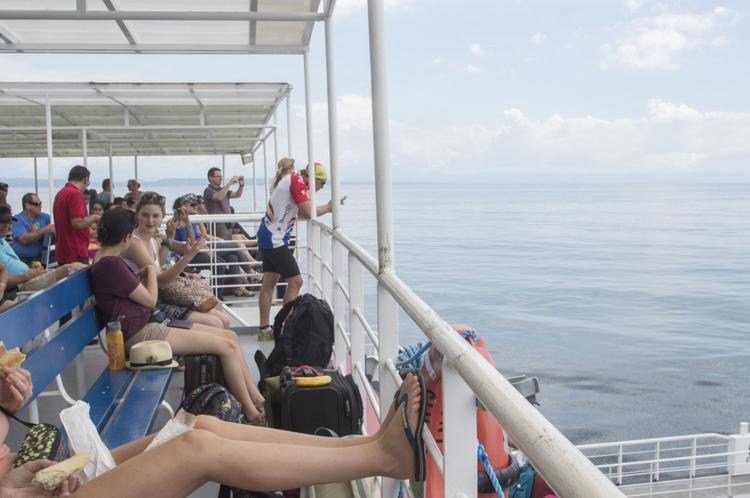 From Tambor, we took a shuttle bus over the mountains, through rolling farmland and into Santa Teresa, a beach town untainted by modern culture. No McDonald's or Starbucks, traffic lights or sidewalks here. Your feet get dirty, sunscreen replaces makeup, and beach waves come from the ocean instead of a bottle.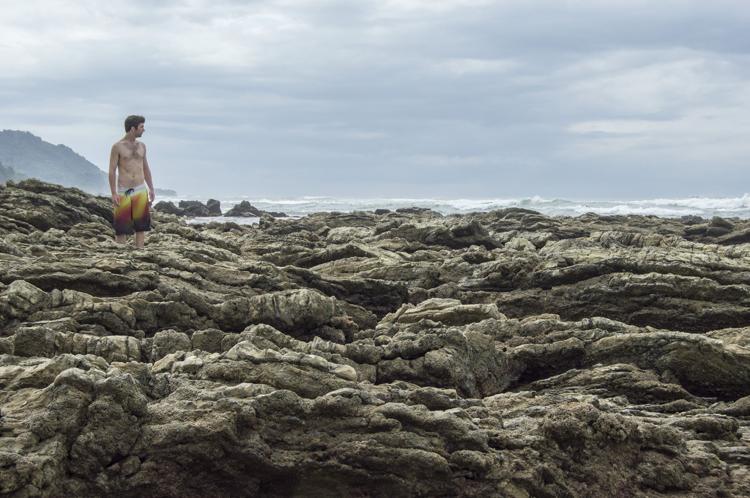 Transportation has one requirement – to get you from Point A to Point B. Fishermen and students walk from town to town, families pile onto four-wheelers and friends double-up on dirt bikes. Television plays second fiddle to good conversation, the fanciest threads come from a local surf shop and captivating sunsets never lose their luster.
Here, you can look beyond titles, trends and toys and meditate on the reality of how little you truly need to feel happy, healthy and fulfilled. This is the essence of "Pura Vida," and we lived it for 10 glorious days. 
HOW WE GOT THERE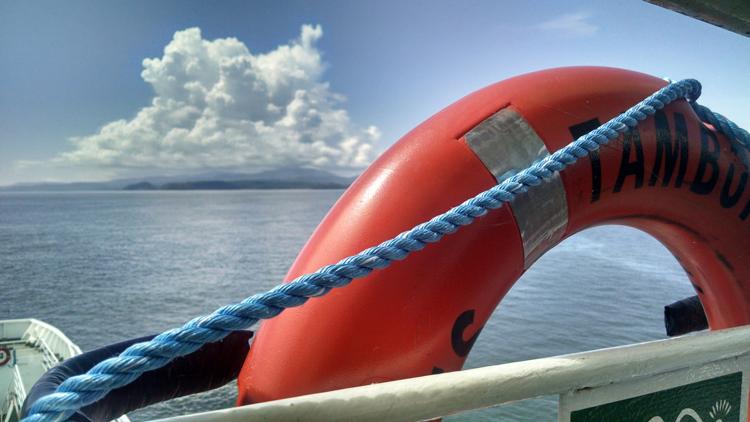 Montezuma Express
A door-to-door shuttle service; customized itineraries available. 
WHERE WE STAYED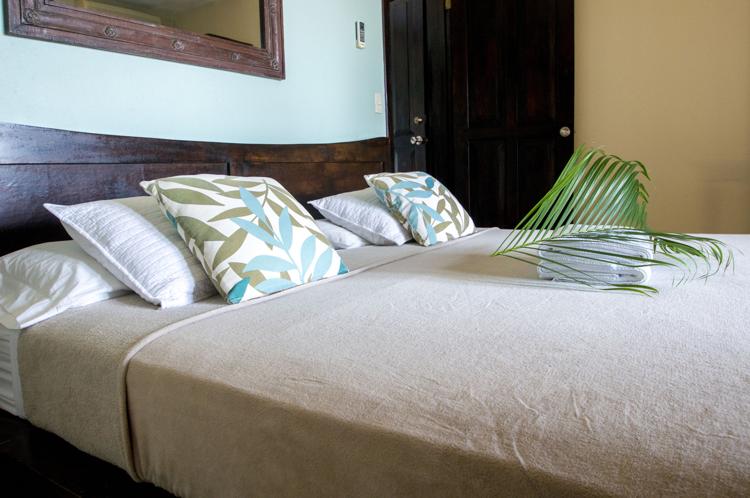 Casa Marbella: This accommodation arranges ATV rentals, which is the best way to get around Santa Teresa and nearby Montezuma. 
GOOD EATS & PROVISIONS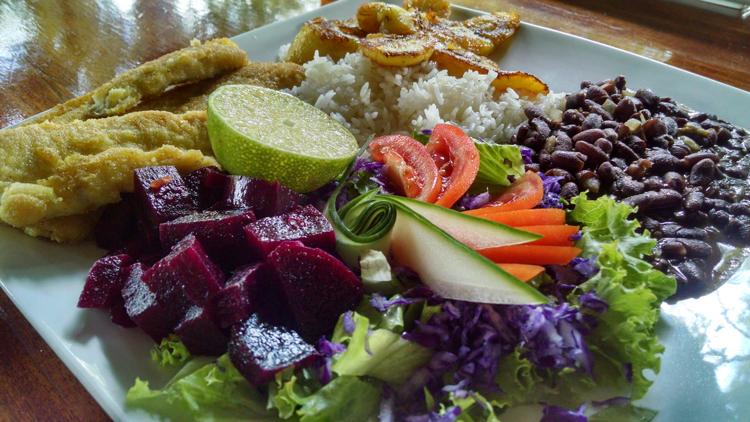 Mal Pais: The Bakery for breakfast
Santa Teresa: Brisas Del Mar for dinner, Banana Beach for sunset cocktails
Groceries & Water: Super Fresco
PHOTO WORTHY LOCALS
Look for: Iguanas, howler and spider monkeys, white- faced capuchins, coati, sloths, parrots, jaguars, humpback whales, bottlenose dolphins
10 ESSENTIALS
Backpack
Waterproof hiking shoes (1)
Rain jacket (1)
Sandals (1)
Swimsuit (3)
Shirts or tops (4)
Shorts (2)
Cover-ups (2)
Toiletries
Phone + charger
###
Michelle Bazis is a freelance writer and photographer living in Omaha. Find out where she's off to next at freelymi.com.
For more island hopping and a tropical trip to Tahiti, click here.