Canada in the dead of winter doesn't sound smart, but our family's desire for a holiday getaway saw nine of us on Air Canada's 2½-hour, nonstop flight from Omaha to Toronto last December.
Though smaller than New York City, Toronto has a similar vibe with its soaring skyscrapers, hip neighborhoods, cool attractions and excellent public transportation. Our five-day itinerary concentrated on the city core. Here are our 12 favorite discoveries.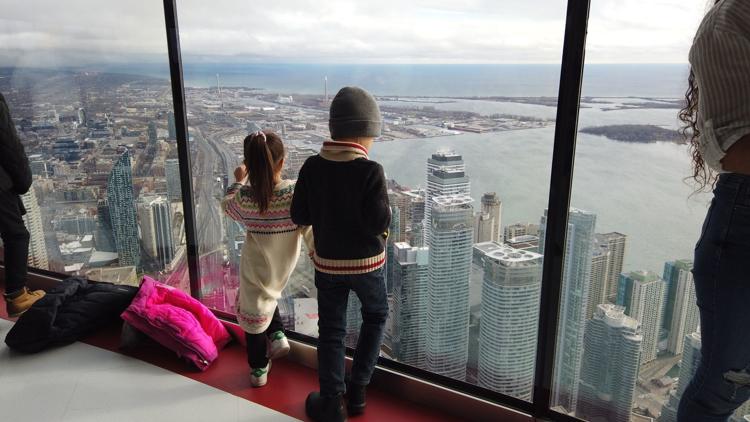 301 Front St. West, Entertainment District
Toronto smartly clusters three significant attractions in one tidy pedestrian plaza: the soaring CN Tower, Ripley's Aquarium and the small-but-engaging Toronto Railway Museum. We got our bearings from the top of the CN Tower, the city's iconic symbol. The 360-degree view of the harbor and downtown was worth the $38 adult admission. For a hair-raising thrill and a fee, check out the EdgeWalk. Nearby: an "eggcellent" breakfast spot: Evviva, 25 Lower Simcoe St.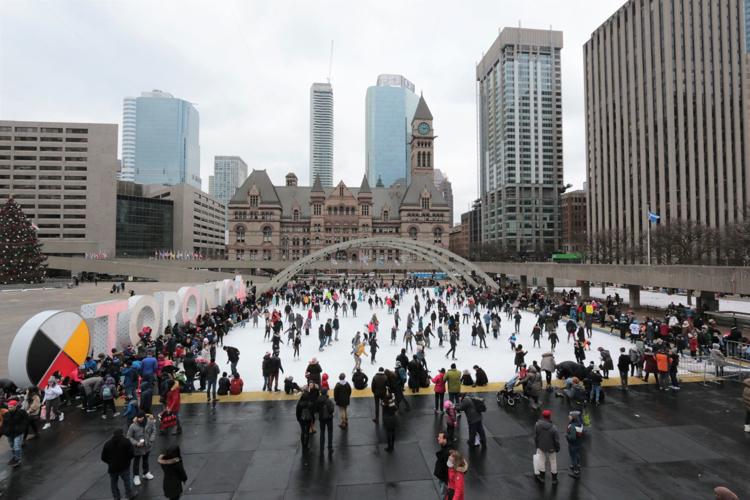 2. NATHAN PHILLIPS SQUARE
Toronto's answer to NYC's Rockefeller Center. The square is a celebrated attraction year-round, with a reflecting pool in summer and a skating rink in winter. The holiday scene is especially magical at night with illumination of the rink's arches, the city's official Christmas tree, 3D "Toronto" sign and Old City Hall in the background.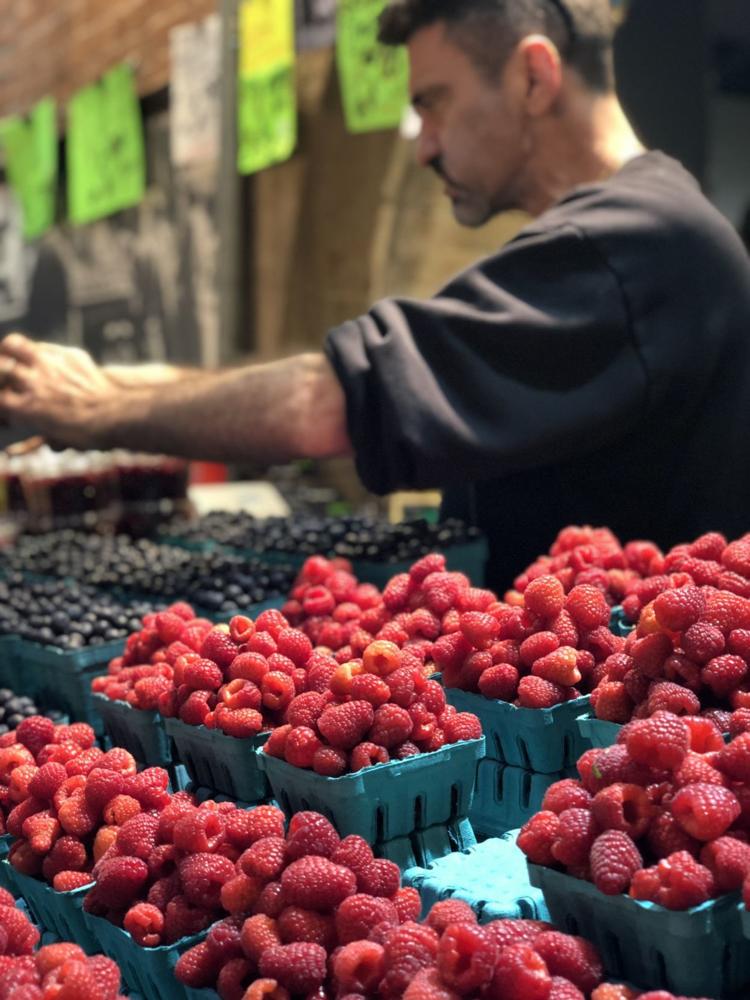 93 Front St. East, Old Town
Named No. 1 Food Market in the World by National Geographic. Sample butter tarts, maple candy, Montreal-style bagels, fresh-roasted coffee, sweet and savory crepes and Toronto's signature peameal bacon sandwich. Aisle after aisle of fruits, vegetables, cheeses, meats and poultry. The red brick emporium sits in Old Town, birthplace of Toronto. Also here: The Gooderham Flatiron Building, St. James Park with its doggie fountain, and a multicultural mash-up of restaurants, bistros, pubs and boutiques. In the vicinity: Mill Street Beer Hall in the Historic Distillery District. Victorian industrial architecture and cobblestone streets make this the perfect spot for the German-inspired Toronto Christmas Market, Nov. 14 to Dec. 22.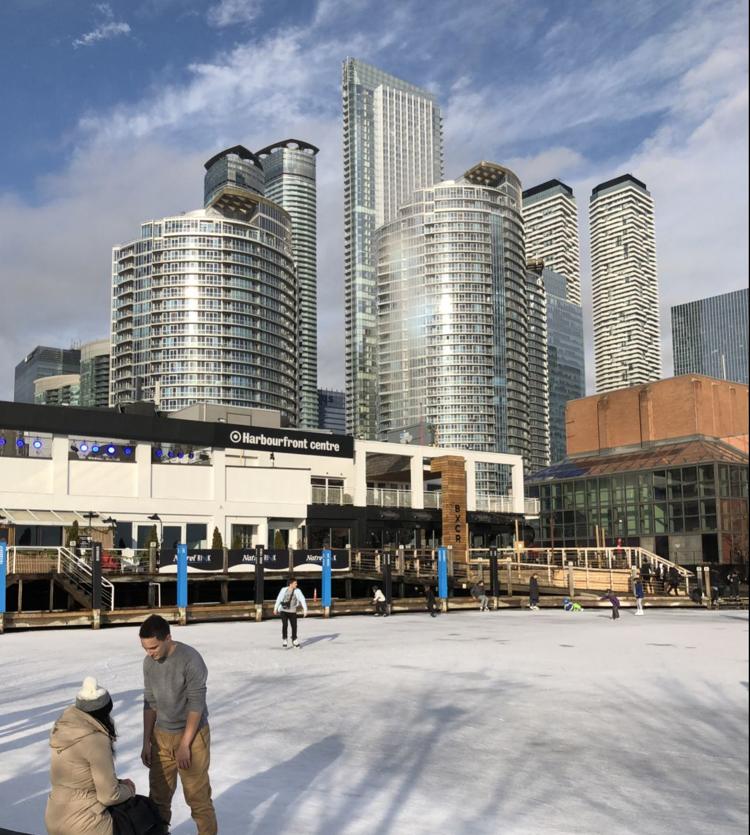 235 Queens Quay West, on the waterfront
Toronto sits on the shore of Lake Ontario, so a walk along the waterfront was a must. We made a delightful stop for ice skating at Natrel Rink. I begged off, not wanting to embarrass myself, but reconsidered and skated for the first time in years — without falling down!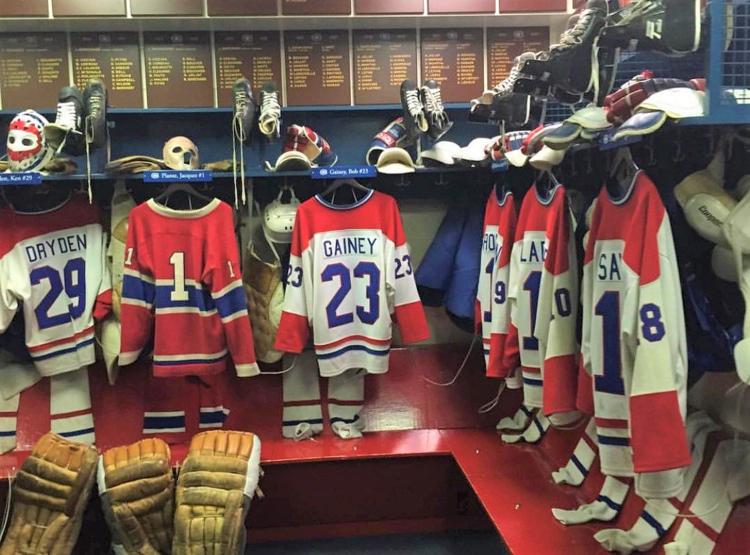 Brookfield Place, 30 Yonge St., Entertainment District
My brother's party of seven raved about the experience. The museum, home of the Stanley Cup, is highly interactive. Go one-on-one against life-size, animated versions of Hall of Fame goalies and shooters, view hockey flicks and clips, and learn about legends of the game and their gear. Admission: $20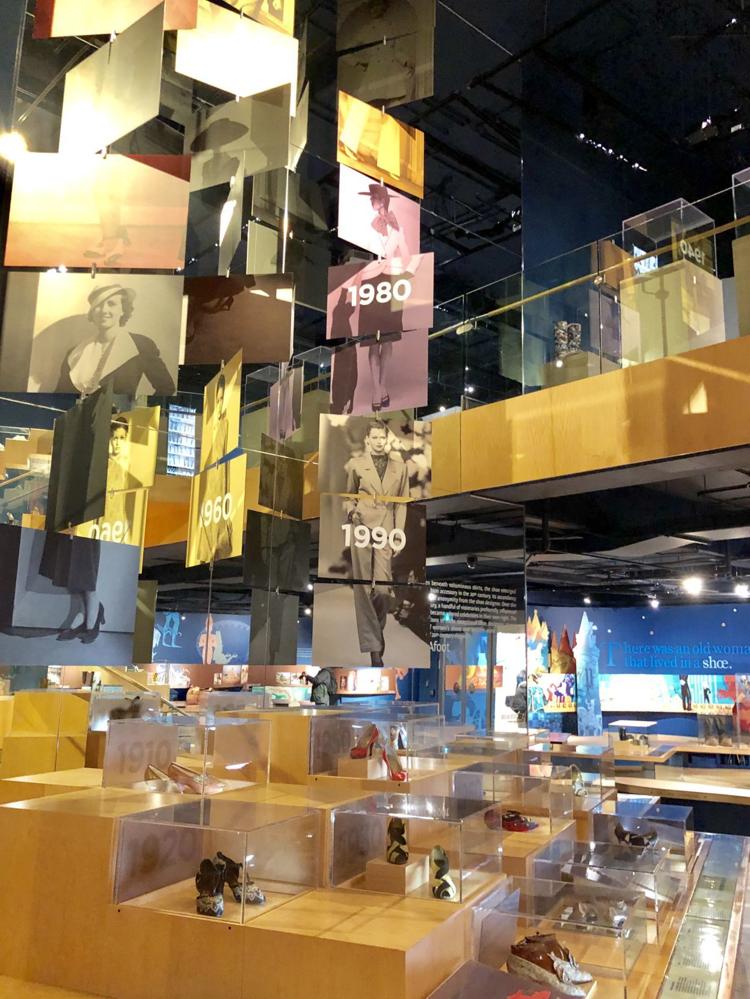 327 Bloor St. West, downtown
A museum devoted to the history of footwear. Who knew? We lucked into "Manolo Blahnik: The Art of Shoes." Fashionistas will want (and need) more than an hour here. Steps away: Bloor-Yorkville for upscale shopping. Nearby, giant ceramic heads by Omaha-based artist Jun Kaneko: One guards the Gardiner Museum of Ceramic Art; two welcome you to the posh Bisha Hotel.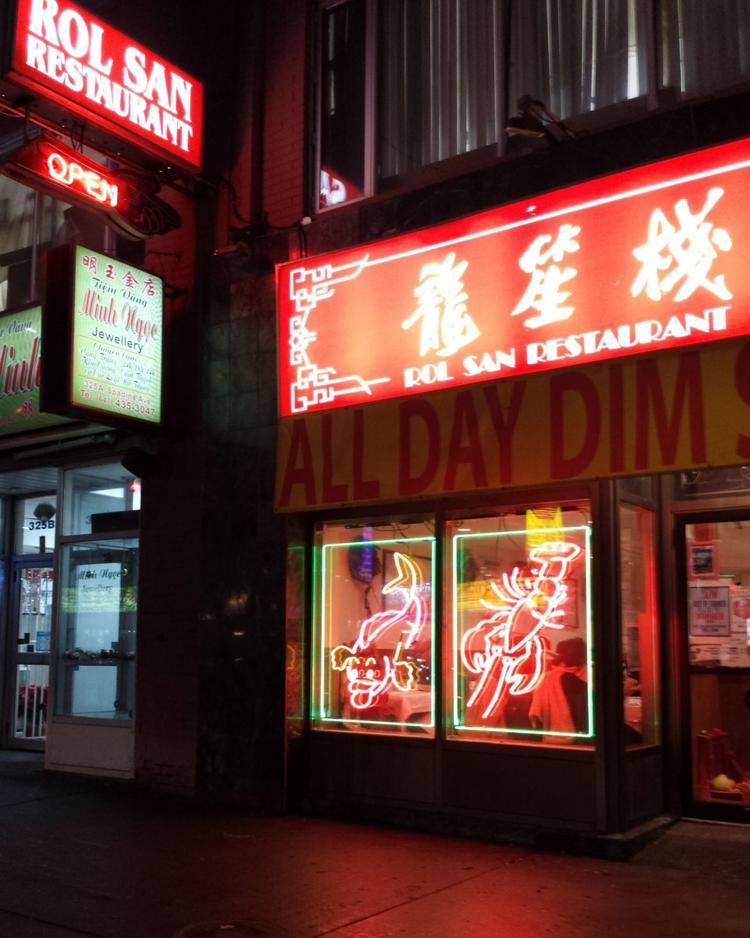 323 Spadina Ave., Chinatown
Chinatown is everything you'd expect: Asian grocery stores, contemporary fusion restaurants and sidewalk vendors. We enjoyed a gargantuan meal at Rol San, a classic on the dim sum scene. The flavors were divine. A place packed with locals always is a good sign!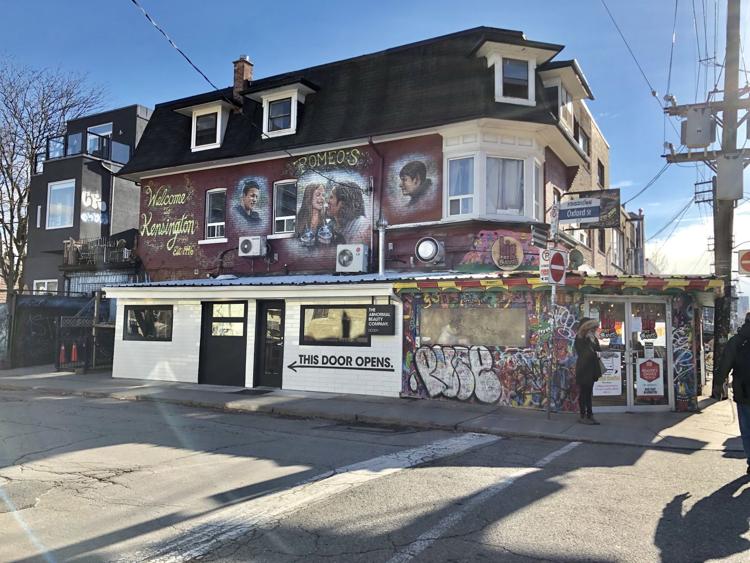 Vicinity of Spadina Avenue and Dundas Street
Adjacent to Chinatown, offbeat Kensington Market is a walkable bohemian neighborhood filled with graffiti, indie shops, vintage boutiques, coffee houses, art spaces and lively painted Victorian houses.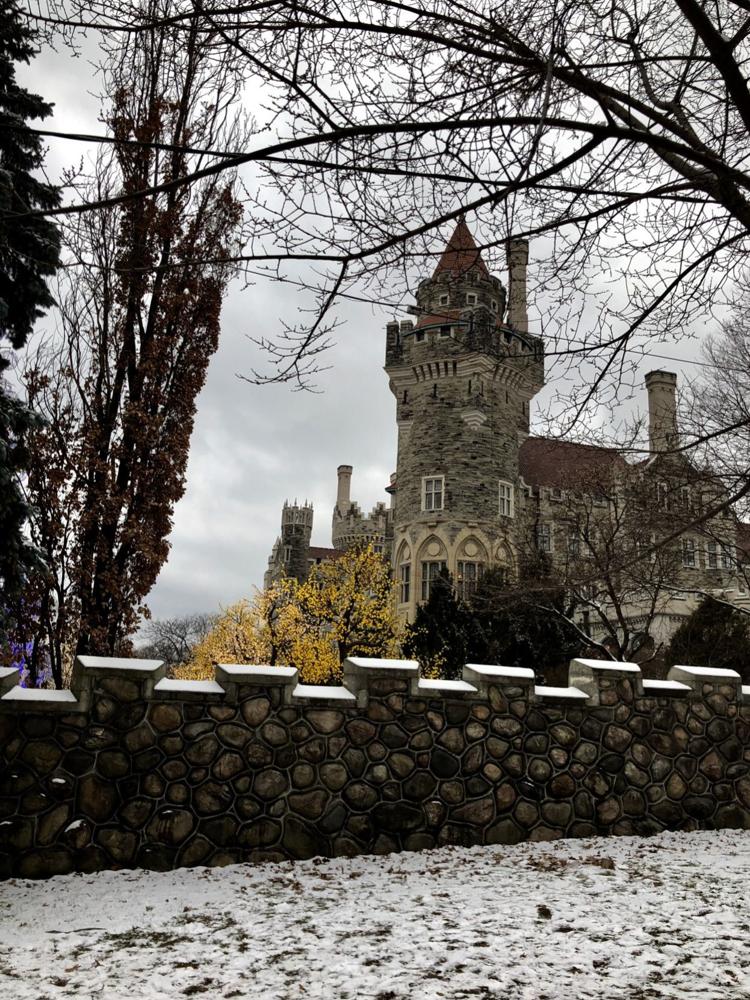 9. CASA LOMA HISTORIC CASTLE
1 Austin Terrace, north of downtown
Toronto's most distinctive private residence, built in 1914, is a family favorite during the holidays for the period decorations, live entertainment (aerialists in the Great Hall!) and Christmas market. Think "Downton Abbey" in scale and style. Crowded but worth it. Admission: $22.50.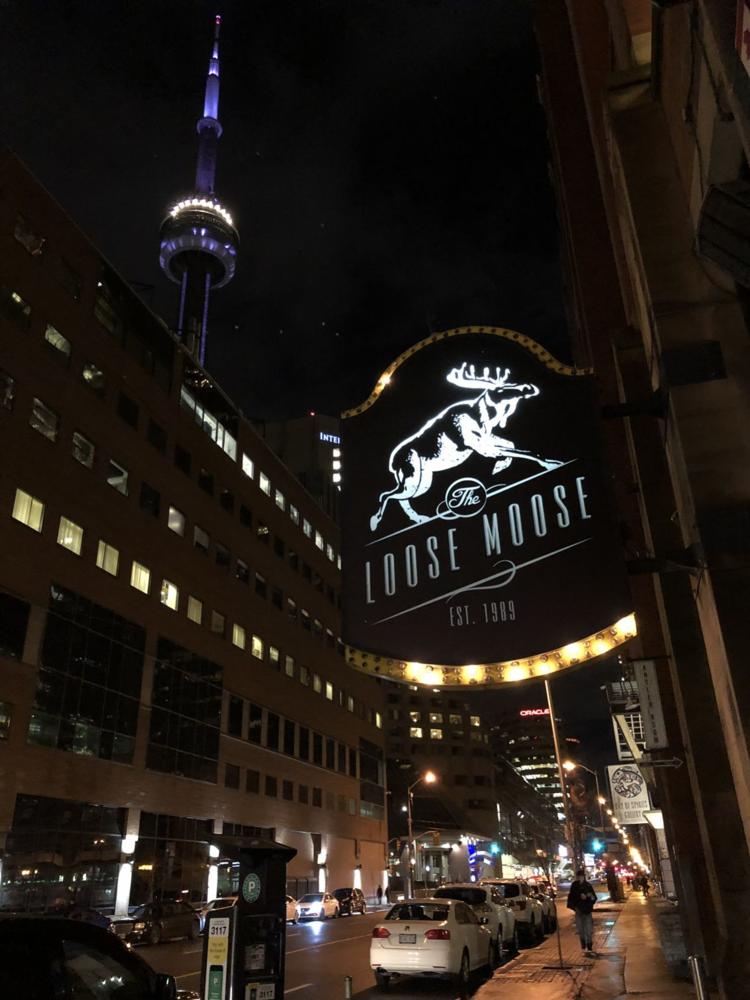 10. LOOSE MOOSE TAP & GRILL
Just two blocks from our hotel, this neighborhood watering hole was our group's rendezvous spot. Noisy, friendly and packed before events. Storied pub feel.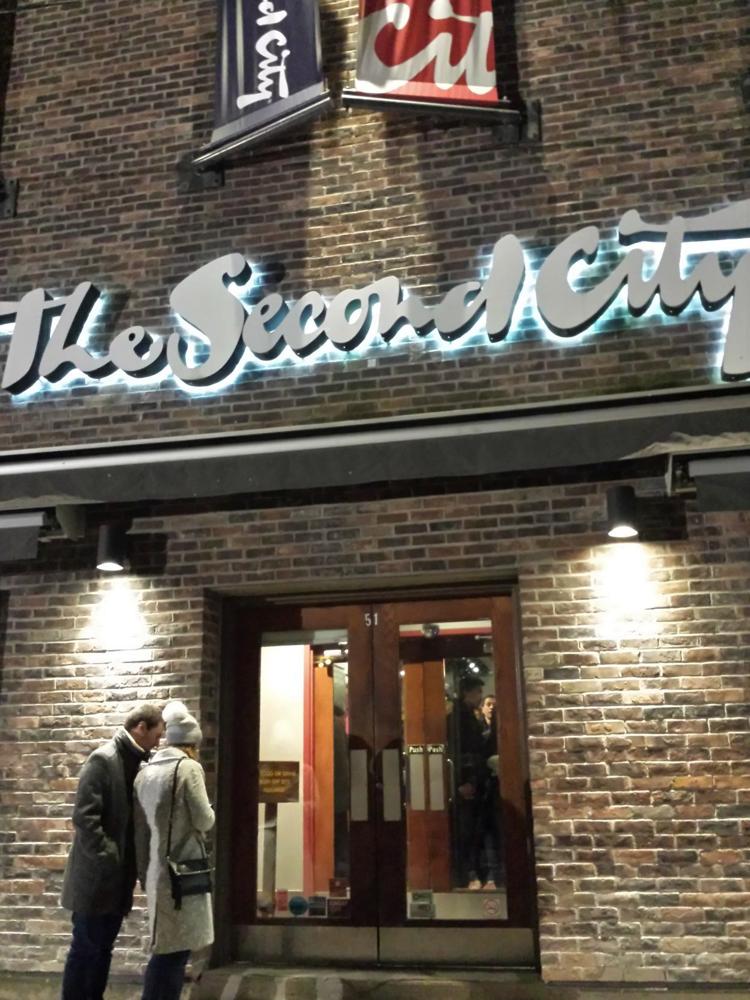 51 Mercer St., Entertainment District
Alley entrance. "Saturday Night Live" atmosphere and format. Inventive young comedians who skewer everything from politics to popular culture. We had a ball at "It's a Wild, Rowdy, Wonderful Life," a mostly scripted two-act revue followed by a third act of improvisation.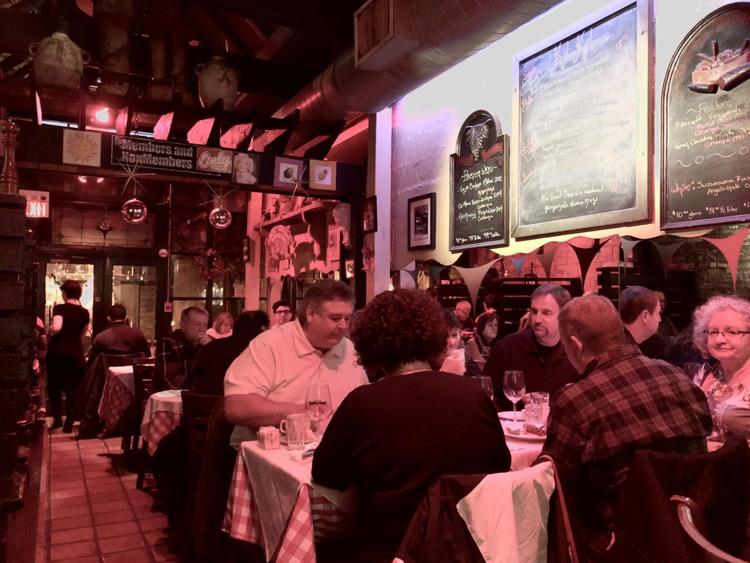 12. KIT KAT ITALIAN BAR & GRILL
Tiny, kitschy mom-and-pop restaurant serving authentic Italian fare with attitude to match. We felt like family. Look for the grinning kitty at the bar and the Wishing Tree.
InterContinental Toronto Centre, 25 Front St. West. Ideally located for exploring downtown; newly renovated rooms; breakfast included. Our room offered a sweeping view of the CN Tower, Ripley's Aquarium and Rogers Centre. Nighttime bonus: The tower light show and Ripley's rooftop "shark tank" outlined in neon lights.
HOW WE GOT AROUND
Subway, city bus, electric trolley, foot
GOOD TO KNOW
The Union Pearson Express train serves the airport and downtown. We arrived Dec. 26 — and missed the holiday markets and seasonal events that ended Christmas Eve. The upside was a deeply discounted room rate and good fares flying midweek.