Your grass is trying to tell you something.
That patch of white clovers? It means your lawn is low in fertility.
Spreading plantains? Rent an aerator, because your soil is compacted.
"If you listen to your lawn, it will give you some advice on what needs to be done,'' said Jason Borst, store manager for Loveland Grass Pad.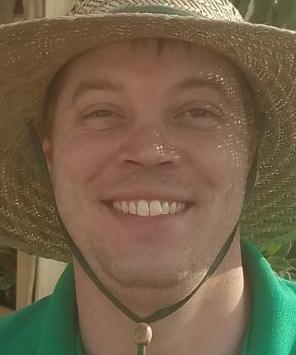 It will even tell you when you need to water. All that it takes is a walk through your yard.
"If you can see your footprints, if the grass isn't springing back up, it's time to get your sprinkler out and give your grass a drink,'' he said.
Grass is happiest when it's weed-free, thick and lush. It should feel as though you are walking across carpet, Borst says.
It's not a matter of just dumping fertilizer on your yard. It's about picking the right product and applying it at the right time.
Many more people are going the organic route and using fewer chemicals, which is good for pollinators. A thick, heavy turf cools the environment and purifies groundwater.
"The best organic you can put on your yard is more grass seed,'' Borst said, "and keep it watered well.''
If you have a specific question or problem, Borst suggests snapping a picture with your phone and taking it along when you are shopping for products.
"That helps us out a lot and gives us a good vision,'' he said.
He offered these other tips for the perfect lawn:
Watering
Don't water your lawn every day. An inch to an inch-and-a-half a week is all your grass needs in the summer. Don't know how much that is? Set out a rain gauge or can and measure how much is in it after a half-hour of irrigation or time with the sprinkler.
Water too much, and your grass will let you know by producing mushrooms, or you'll get a lawn disease. "If you start seeing regular-looking brown patches and they don't pull right up from the ground, you have a fungus,'' Borst said. "A good way to prevent fungus is to let the yard dry out.''
Mowing
Mow regularly with a sharp blade. Never take off more than an inch at a time. In the spring, that usually means mowing twice a week. In the summer, when the grass starts to grow slower, once a week should be good enough.
How to treat your lawn
Step 1: Apply a pre-emergent fertilizer between mid-March and mid-April
Step 2: Apply a broadleaf weed killer-fertilizer between mid-April and June
Step 3: Apply a pre-emergent between mid-May and June
Step 4: Apply a fall fertilizer-seed starter between late August and October
Step 5: Apply a winter root builder between late October and late November
How to treat your
lawn organically
Step 1: Apply corn gluten between March 15 and April 15
Step 2: Apply corn gluten between May 15 and June 15
Step 3: Apply Milorganite in July
Step 4: Apply Milorganite in September
Step 5: Apply Milorganite in October