It pains Carol Evans Lynch to even consider parting with a book.
When a friend suggested she might have to do so to make space on her library shelves, she replied, "It's not going to happen."
She just let her collection spread to a downstairs bedroom instead.
When she and husband Bob built their home 22 years ago, they decided they needed an office, which came to double as a library.
It also houses the kennel for Doberman pinscher puppy Doc, for when he gets too rambunctious.
Brian Stokes designed the room, providing the correct lighting, adjustable shelving for books of all sizes, an open wall with glass display shelves to let the sun in, clerestory windows to match the living room and a Putnam rolling ladder. Delightfully, there's a secret door that leads to the walk-in closet in their bedroom.
"The grandchildren think it's a great thing."
When she was growing up in Kearney, Nebraska, she didn't realize you could buy books. She always went to the library instead.
The autobiography of Helen Keller was especially memorable to that young reader.
"It fascinated me what you can learn from a book," she says. "You can just learn about the world, and you can live someone else's life for two or three days."
If she reads fiction, it's light and fluffy.
Once she started buying books, she never stopped.
She enjoys biographies, but also art history, gardening, cooking and architecture. She likes to read books about books.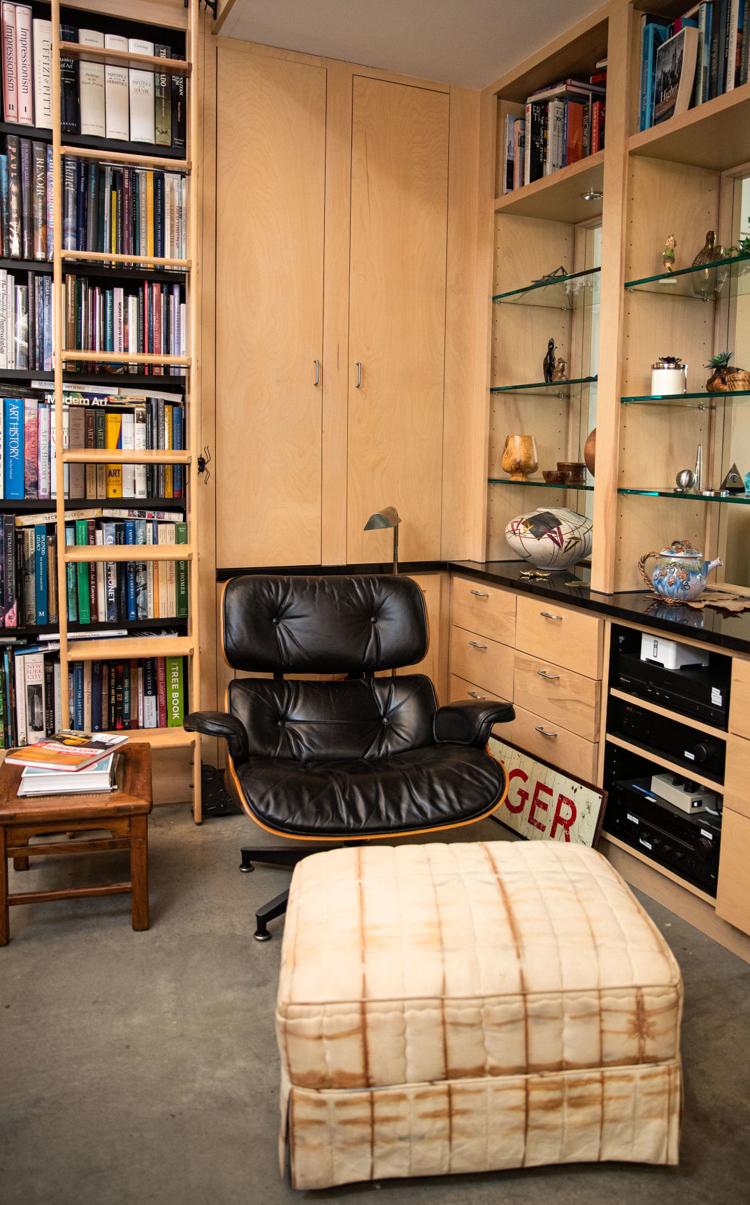 "I'm the type of person who (thinks) if I read one book about Frank Lloyd Wright, I should read the other three," she says.
Although a registered nurse by profession, art history has long been a passion. If you want to learn about a country's history and politics, look at its art, she says.
When she started reading about what happened to works of art during World War II, she moved on to the Holocaust. Soon it was everything to do with that chapter in history.
"I call it falling down a rabbit hole," she says. "But I find it absolutely fascinating."