October is my favorite month but not for sweaters and tall boots, pumpkin spice lattes and crackling fires.
October is the month of my father.
This year is especially nostalgic, with milestones pulling my heartstrings back to Switzerland to celebrate the 100th anniversary of Dad's birth there, the 65th anniversary of his immigration to the United States and the 15th anniversary of his death.
Our mid-October travels will include a week in Prague and Budapest — bucket-list cities. To be in Eastern Europe at the height of autumn color should be spectacular.
Switzerland will be magnificent, too, with new high-mountain thrills, family gatherings and favorite regional specialties like Rösti, a potato dish; Raclette (cheese, melted straight from the round); and Fendant, a wine specific to the Valais region of my mother's birth.
So. Good. And, yes, so calorie-rich. I'm dieting now to offset the gain!
But first, florals and antiques
The Lauritzen Gardens Antiques Show will be here soon, and I can't wait. I volunteer as a photographer, and it's my favorite fundraiser of the year. 
Co-chairs Fatima Basith and Debbie Wood are best friends and powerhouse fundraisers, which makes me especially excited for the thank-you party for volunteers when 2019's proceeds for the Gardens are announced.
While I enjoy seeing (and photographing!) treasures from all the fine art dealers each year, I'm especially eager to check out two newcomers in particular. One deals in fine and rare books; the other, antique linens. (Find a complete list of dealers at omahaantiqueshow.org.)
I own a few pieces of fine vintage jewelry and iconic Museum Bees, objets d'art by Trace Mayer. The fine art dealer's miniature assemblages create quite a buzz as devotees swarm his booth to see what's new. If you're among the LGAS faithful, you most certainly have a collection.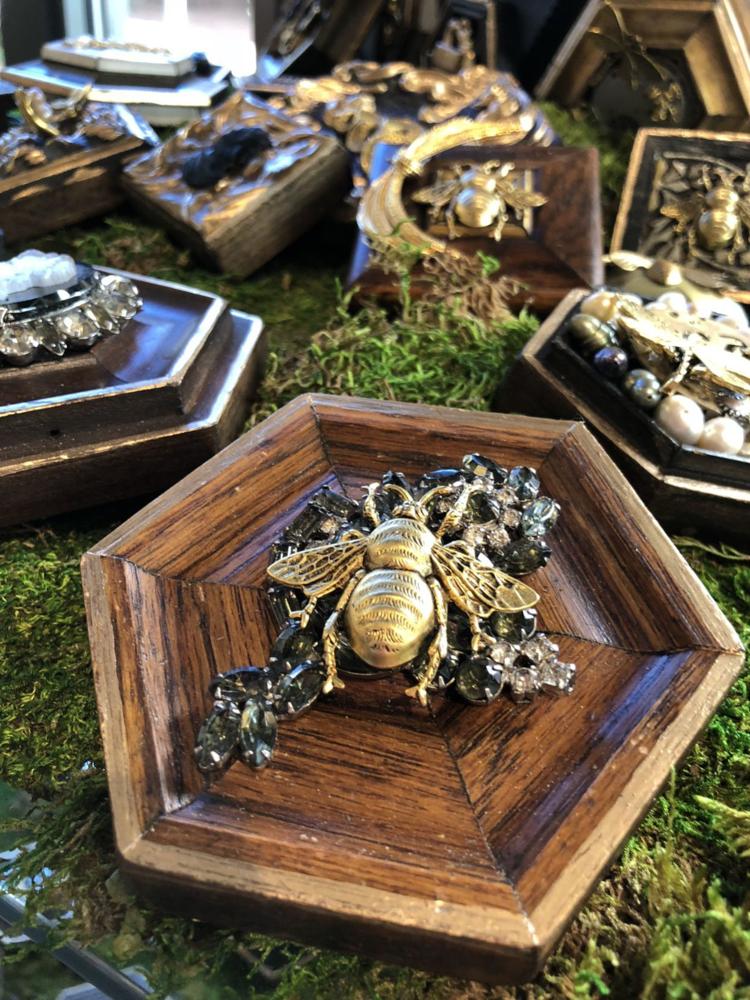 The Friday, Saturday and Sunday luncheons always are beautifully presented and tend to sell out before show week. The art of design, florals and entertaining — an arcing theme of the show — will be well-represented in the headliners: London-based interior designer Nina Campbell, French floral designer Christian Tortu and food editor Sam Sifton of The New York Times.
Something for everyone's enjoyment: HortiCulture, a one-of-a-kind, fashion-meets-floral display, in the Grand Hall. And did I mention free mimosas while supplies last on Sunday? 
You, too, will want to keep a camera at the ready. The show, Sept. 19-22, is a feast for the senses. Just like autumn itself.