If you love the scent of fresh lavender in the summer garden, handmade sachets are the perfect way to preserve it year-round.
Soft little pillows of dried lavender buds and rice tuck neatly in drawers, cabinets and chests. They're just right for closets, the laundry room — even your car. Tied with ribbon, a few sachets make a sweet little gift, too.
Every few months, as the scent fades, simply give the sachets a massage to release more of the essential oils.
What I especially love is that the sachets featured here are easy to make. I'm not a skilled seamstress yet I whipped up my first set of four in about 30 minutes.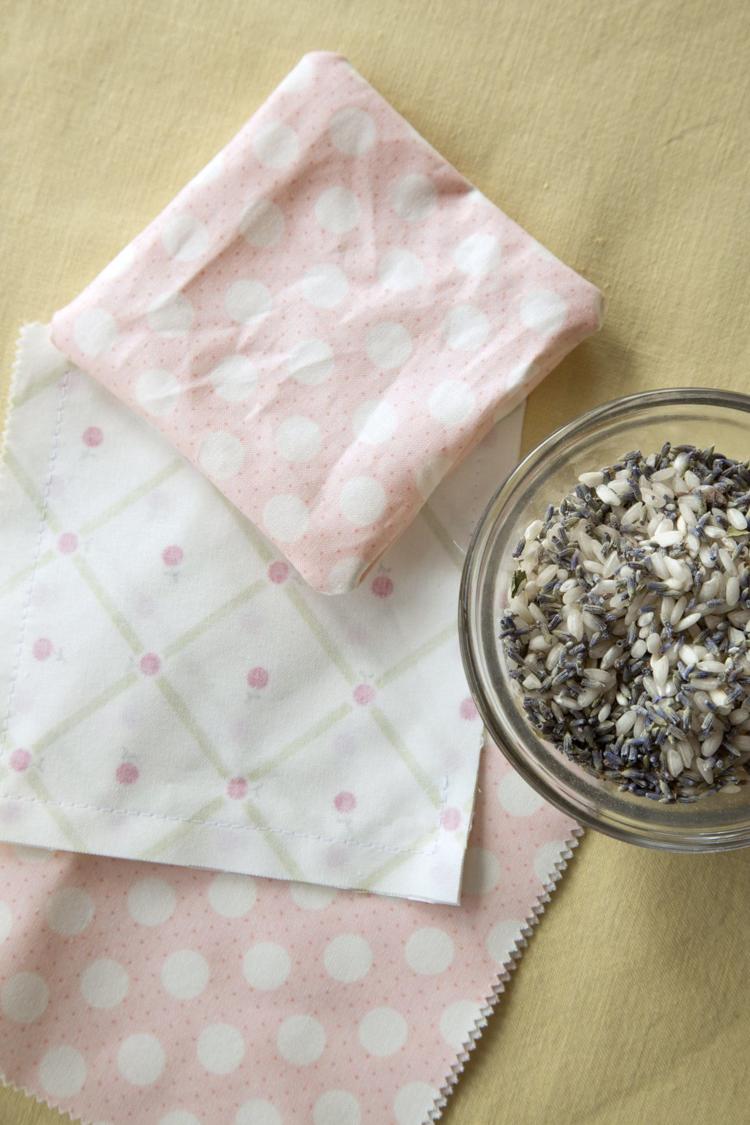 What you need
Fabric of your choice (breathable)
What you do
1. In a bowl, combine one part lavender with one part rice; this is your sachet filling. The rice offsets the sometimes too-strong scent of lavender and gives your sachets a little heft.
2. Cut two 4-inch squares of fabric. Stack the squares, right sides together, and pin to prevent slippage while sewing. (You'll be sewing the sachets inside-out.)
3. Stitch a ¼-inch seam along three sides. (If sewing by hand, use a basic running stitch.) Stitch the fourth side, leaving an opening equal to the width of a teaspoon for inserting the sachet filling.
4. Snip the four pointed corners to avoid bunching and turn the pouch right-side out. Using a spoon, add the sachet filling.
5. Fold unsewn fabric sides inward and close the opening with a blind stitch.