Brooke and Ben Gordon weren't in love with their house when they purchased it a few years ago.
They'd already redone their first home. So their motive in moving to the River Oaks subdivision near 184th and Harrison Streets wasn't a fancy step up.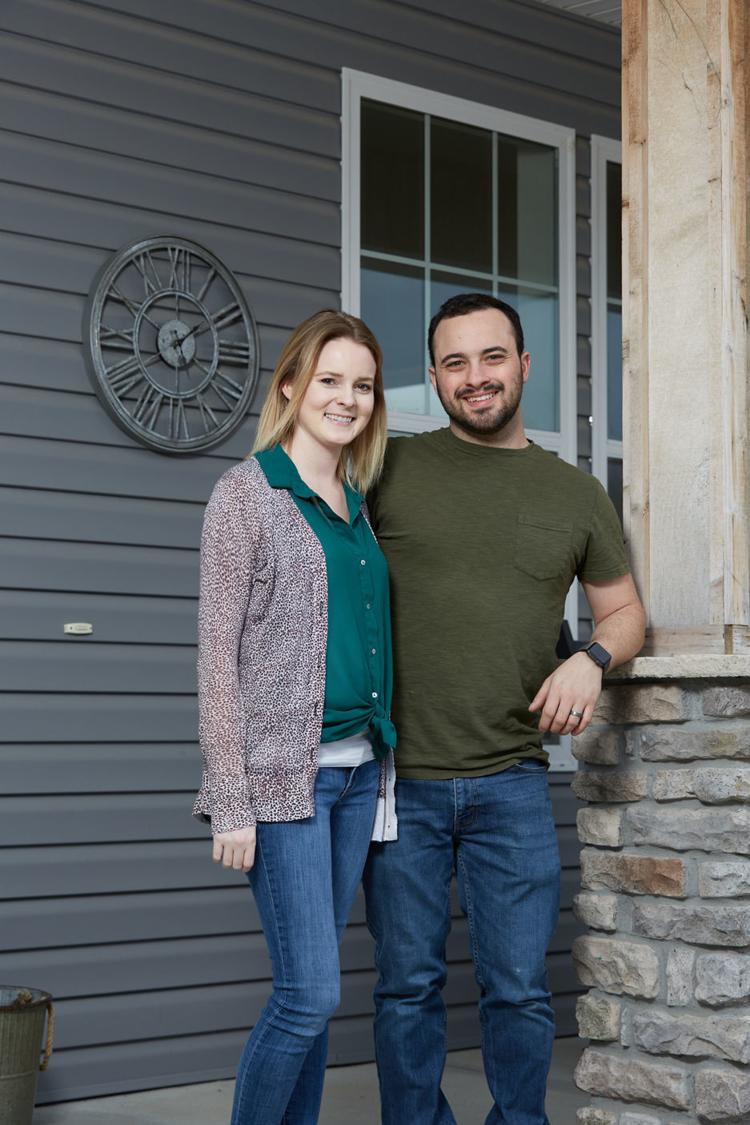 The builder-grade two-story home satisfied a practical purpose. Its 2,500 square feet and four bedrooms were just what the growing family needed.
"We just bought it for the space and have fallen in love with it as we updated it," Brooke says.
Their goal was to make it their own, and they've done that by tackling projects big and small.
Ben, who took up woodworking in college, has done 100% of the work, including tiling, electrical and plumbing. If it's on YouTube, the project engineer can figure it out. Brooke does the designing and planning.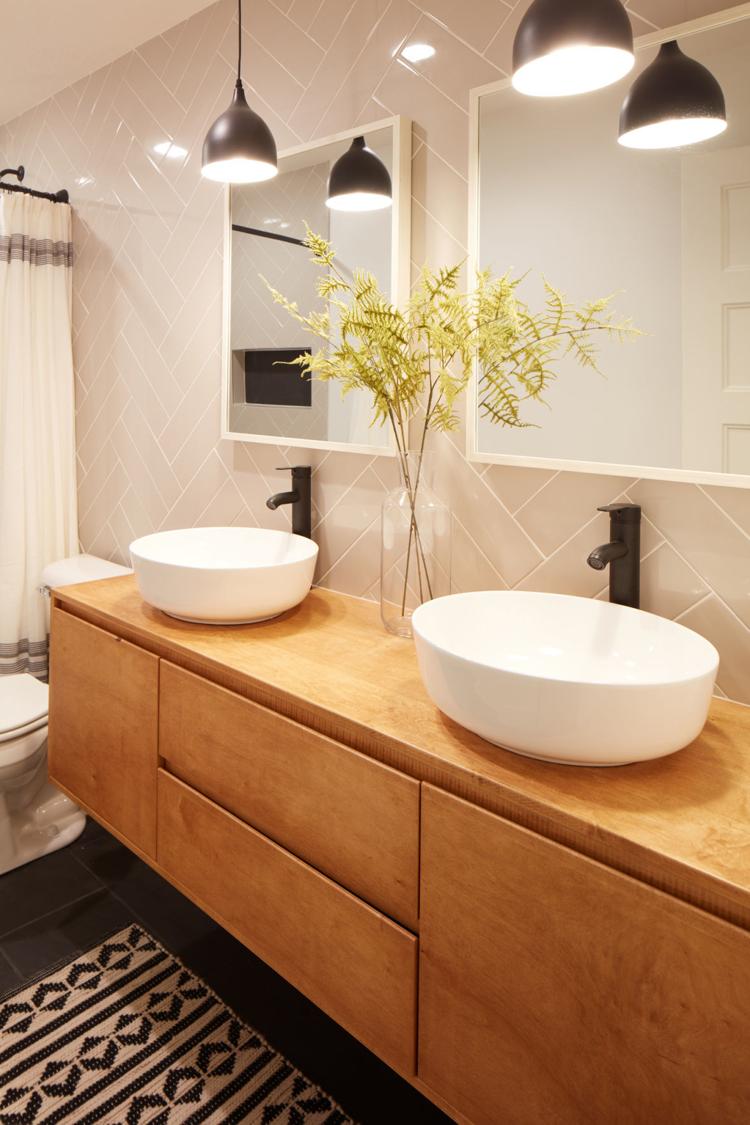 "He makes all my Pinterest dreams a reality," she says.
Some of their bigger projects: remodeling the kitchen, replacing flooring, adding a feature wall in the dining room and moving the laundry room to the second floor. Ben also helped realize Brooke's ideal little girl's room for 5-year-old Laney.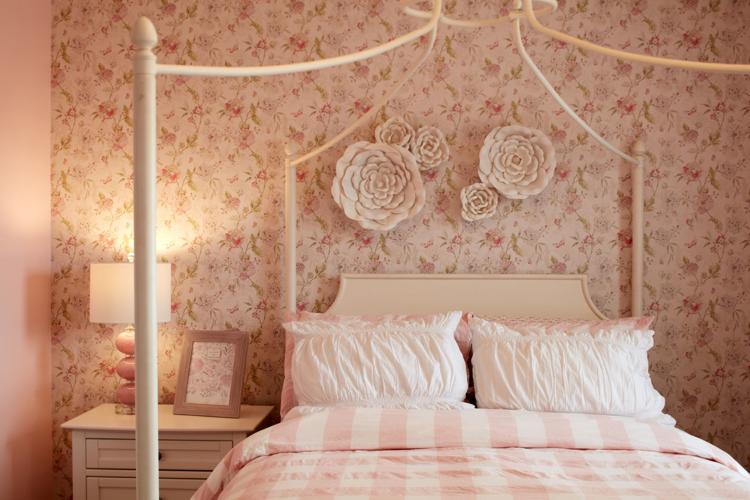 He has made custom furniture, including a vanity for the upstairs bathroom and floating shelves in the kitchen.
The kitchen redo was the most challenging because it took so much longer than the couple had anticipated. They replaced countertops and hardware, painted cabinets and replaced some with the floating shelves and installed under-cabinet lighting.
It was a six-month process, Brooke says, because Ben could only work on the remodel evenings and weekends. "We did it December to Easter, so it was hard hosting events."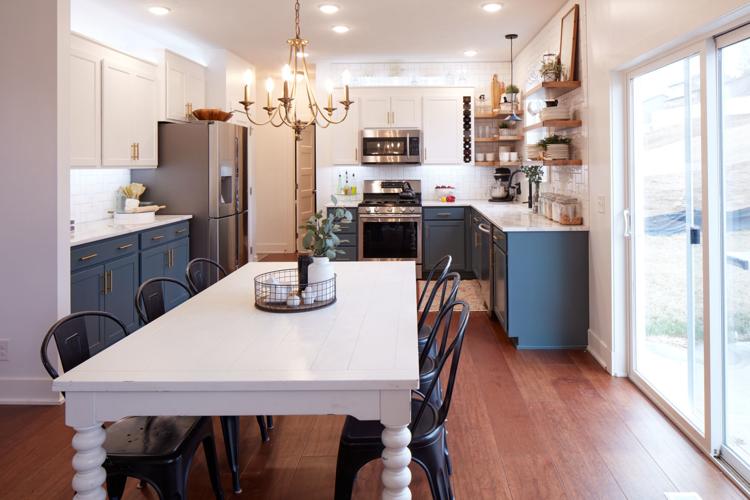 Brooke's favorite transformation is the laundry room, because it's now so light and airy and much more convenient, which is helpful with a third child on the way.
They have only a few areas left to tackle. Finishing the master bath and adding built-ins in the family room are on that list.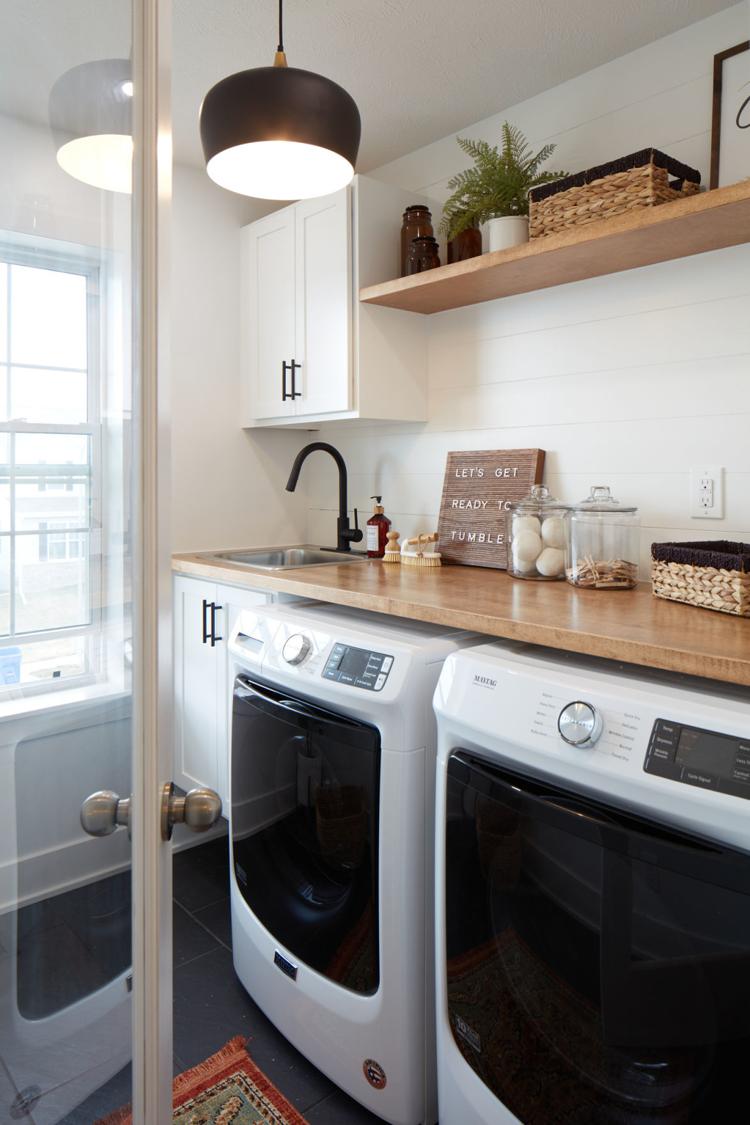 One thing they've shied away from is landscaping, which will be a challenge with the tall slope in the backyard.
"That's not our jam," Brooke says.
They're enjoying what has evolved into a modern farmhouse vibe, but probably not for long. In a few more years, when this house is done, they plan to move on to an even bigger dwelling and a new round of projects.
While that may sound daunting to some, it's not to the Gordons. They both love it. They give themselves a few days off after each task is complete and then move on to the next one.
"I think ... having a vision in our head ... and turning it into a reality and being pleased with the result is such a cool experience," Brooke says. "That's what keeps us going from project to project."
---
The transformation
Brooke and Ben Gordon love doing renovation projects. Here's their list of completed projects (so far) at their current home. To see more of their house projects, follow them on Instagram @gordonhomedesigns
Upstairs laundry: "We knew having an upstairs laundry room would be a game-changer. However, turning an empty loft into a functional laundry with walls and plumbing was no easy task. This project took about three months from start to finish."
Master suite: "Our bedroom was a sea of boring gray. I wanted it to be bold and neutral at the same time, so we did a black feature wall for boldness, white for tranquility, and pops of soft color to create warmth."
Kids' rooms: "These rooms were some of the first projects we did when we moved in. We wanted our children to feel settled in our new house, so we designed spaces they each could love."
Upstairs bath: "Our only requirement was to use up 150 square feet of subway tile taking up space in our garage. We designed the rest of the bathroom from there!"
Flooring: "People thought we were crazy for tearing up brand new carpet, but we love the warmth and richness that wood floors bring to a space. At the same time, we replaced all of the existing trim with taller, square, craftsman-style basework and casing for a modern farmhouse look."
Powder room: "It wasn't bad to begin with, but we wanted something a bit more custom, so we built a floating vanity and painted the walls black."
Kitchen: "The dark espresso cabinets were not our style, so we stripped them to bare wood and gave them new life with a two-tone paint job and brass hardware. We also added floating shelves to open up the space."
Dining room: "We wanted the entrance of our house to make a statement, so we added a dark feature wall to showcase our unique dining room table."