Off with their heads, the Queen of Hearts shouts in the novel Alice in Wonderland.
That's Scott Evans' best advice too for harried property owners trying to get rid of what he calls the bazillion maple seedlings in their yards.
"Continue to mow,'' says Evans, the horticulture program coordinator for the Nebraska Extension in Douglas-Sarpy Counties. "Once the tops of the seedlings get chopped off they are going to be gone.''
If you find them in your vegetable or flower beds, the best method is to pull by hand.
What to do with the elm and maple seedlings that grew from the hordes of helicopters that dropped a few weeks ago has been the No. 1 call to the extension office this week.
One gentleman even had seedlings sprouting on his wood shake roof. Be careful removing those because the helicopters can make roofs slicker than normal.
In what is called a mast year, the trees overproduced the helicopter seeds to make up for blooms killed by a late frost last spring.
Not all seeds germinate at the same time, so little trees will continue to appear for a few more weeks. But then the helicopters will dry up and the problem will be over.
"It's been very interesting,'' Evans said. "We're reforesting the city of Omaha quite well.''
If you actually want another tree, just bury one of the helicopters in your ideal location before it dries up.
Fungus on peonies
If your peonies suddenly look as if they've been doused with baby powder, they're being attacked by a fungus.
"Once it gets on the leaves we can't cure it,'' Evans said.
A good dousing of water will help stop the fungus' spread.
"Most traditional fungicides would do the trick,'' Evans said. "There is a natural remedy called GreenCure that is a baking soda type product that would help prevent the disease.''
The fungus likely won't kill the peony but it prevents the perennial from photosynthesizing, leaving it weakened and susceptible to other insects or diseases.
Native plant sale
Nebraska Statewide Arboretum and Fontenelle Forest are teaming up to hold a native plant sale Saturday from 9 a.m. to noon.
The event at Camp Brewster Lodge (1313 Bellevue Boulevard North in Bellevue) also includes opportunities to ask experts about using native plants in landscaping and how you can help Fontenelle Forest and Nebraska restore native ecosystems.
The plant sale is focused on prairie type pollinator plants from the area.
"We encourage people to plant native. It's easier to maintain, uses less water and helps promote wildlife like butterflies that we specifically are trying to keep alive,'' says Michelle Foss, manager of stewardship and research at the forest.
Prices range from $3.50 to $6, and the plant list includes perennials, grasses and sedges.
Where else could you find hairy mountain mint?
Edible gardens
Edible gardens have been installed at two CRCC locations, thanks to a grant from The Big Garden.
Planting began this week.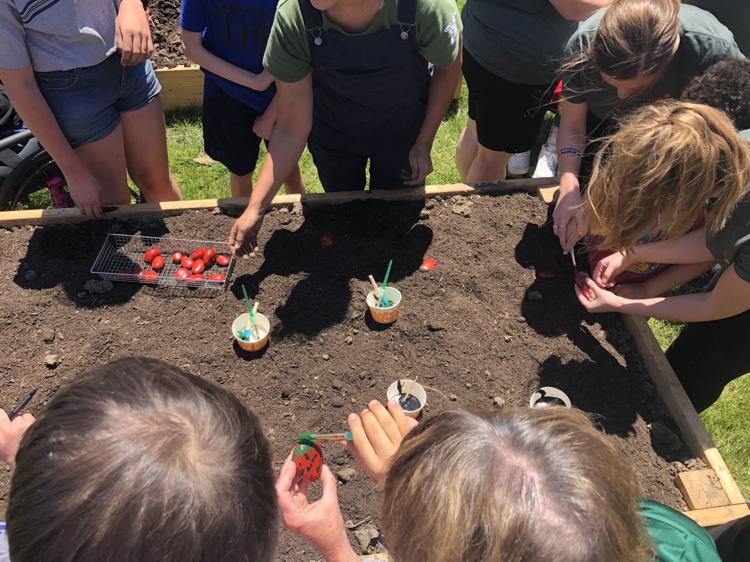 During the growing season, food produced in the gardens will be used for snacks and distributed to families for use at home.
The Big Garden-Farm to School program will bring educators into the classroom to share gardening, cooking, nutrition and preserving skills.
CRCC provides comprehensive care along with family services and support to medically fragile, developmentally delayed, physically challenged and mental health/behaviorally diagnosed children and their families from birth to age 21.
Help for ash trees
ArborSystems announced Wednesday the donation of ArborSystems Boxer Insecticide to protect up to 200 ash trees at Mahoney State Park.
"I am a camper that has used the Mahoney campgrounds several times and have the ability to donate the chemistry that can save these ash trees," said Chip Doolittle, president of ArborSystems in Omaha. "Boxer Insecticide, containing 4 percent active ingredient of Emamectin Benzoate, provides two-year control of emerald ash borer and other insect and mite pests."
The Nebraska Game and Parks Commission will begin treating trees at the park this month. It is injected directly into the tree, keeping it safely away from park visitors.