Mouth-dropping scenery. Gorgeous flowers. Emerald-green meadows dotted with sheep and ruins. I horned in on a cousins' trip to Ireland after growing up with my dad's tales of leprechauns. We saw none, but it was still a marvelous early autumn adventure.
You can fly to Dublin with the big boys or take the cheaper route with Norwegian Air, a low-cost airline with an excellent safety record. Our group of four met in New York for the less than seven-hour flight. Just be aware: On Norwegian Air, you'll save money on tickets, but the seats aren't as wide as you might be used to, and you pay for your meals.
After an overnight flight, we arrived in Dublin in time for breakfast. Our Airbnb was on O'Connell Street in the heart of the city, and our cab driver recommended Murray's Bar and Grill down the road. We opted for the "big Irish breakfast." Huge would have been more accurate: pork sausages, smoked rashers, black and white pudding, hash browns, eggs, tomatoes and beans and homemade Guinness brown bread. Just the fuel we needed for a day of walking.
We had debated about how much time to spend in the capital, and a day or two is perfect. Nephew Eamon's favorite stop: The Guinness Storehouse, seven floors packed with information about the history and production of the iconic beer. The rooftop Gravity Bar offers not only a free pint but also a lovely view of Dublin and its surroundings. Order tickets in advance, and you'll save a few euros.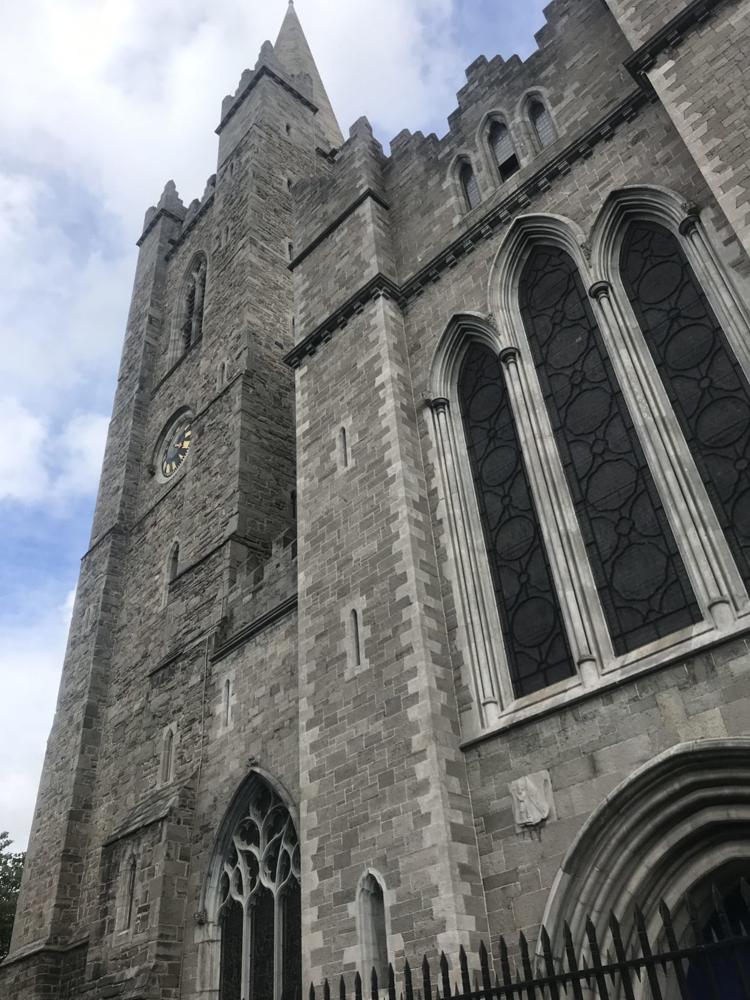 The city is small enough that we were able to easily walk to Dublin Castle and St. Patrick's Cathedral. We arrived on the day of the All-Ireland football final between Dublin and Kerry and fans of both teams thronged the streets. We caught the end of the match at a bar, cheering on Dublin while we ate the first of many chips (French fries).
A 2½-hour train ride took us across Ireland, and that's when we started to fall in love. Daughter Lindsay lives in New York and had gotten advice about where to visit from Irish friends there. Galway, with its charming shops filled with woolen treasures, was on the list. There we rented a car and headed to the Cliffs of Moher, one of Ireland's most famous sights.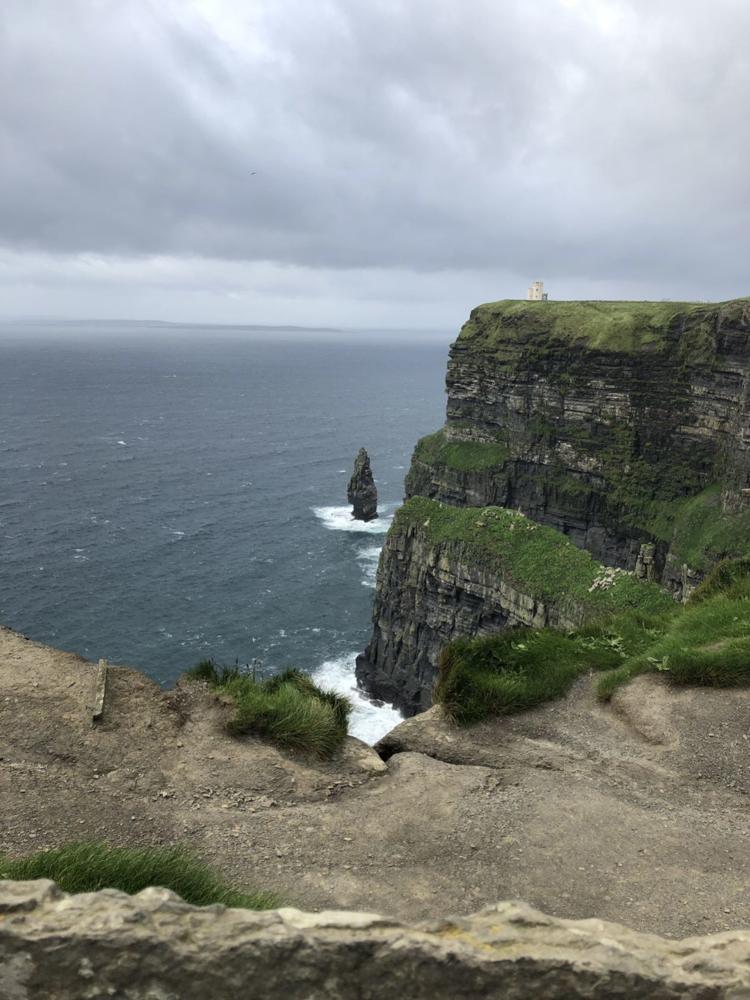 The windswept cliffs are breathtaking. Not to mention a fun photo opportunity with O'Brien's Tower built in 1835 at the highest point. Bring stout walking shoes and a warm jacket − the wind and spray from the ocean far below are ferocious. We arrived back in Galway in time to catch an Irish folk band playing a foot-stomping version of Elton John's "Rocket Man" in a pub a short walk from our Airbnb.
After an unexpected trip to the U.S. Consulate in Dublin (a fanny pack was stolen and we needed a replacement passport), we raced south toward the Blarney Stone. We had time for a quick visit to Kilkenny Castle and reached Blarney Castle just before closing time.
This was a must for niece Isabelle, and I had been resistant, thinking it was just a tourist trap. But it was the high point of the trip for me. The castle was built more than 500 years ago, and as we climbed the well-worn stone steps to kiss the legendary Stone of Eloquence, I marveled at the servants who once scurried along the steep passageways to serve their masters. The gardens surrounding the castle were equally amazing. Ireland has a temperate climate and flowers bloomed everywhere. Even in the parking lot! It would have been easy to spend an afternoon strolling the grounds. Because of our late arrival, there were few people, and we climbed right to the top of the castle lookout. Sometimes the wait can be as long as 90 minutes.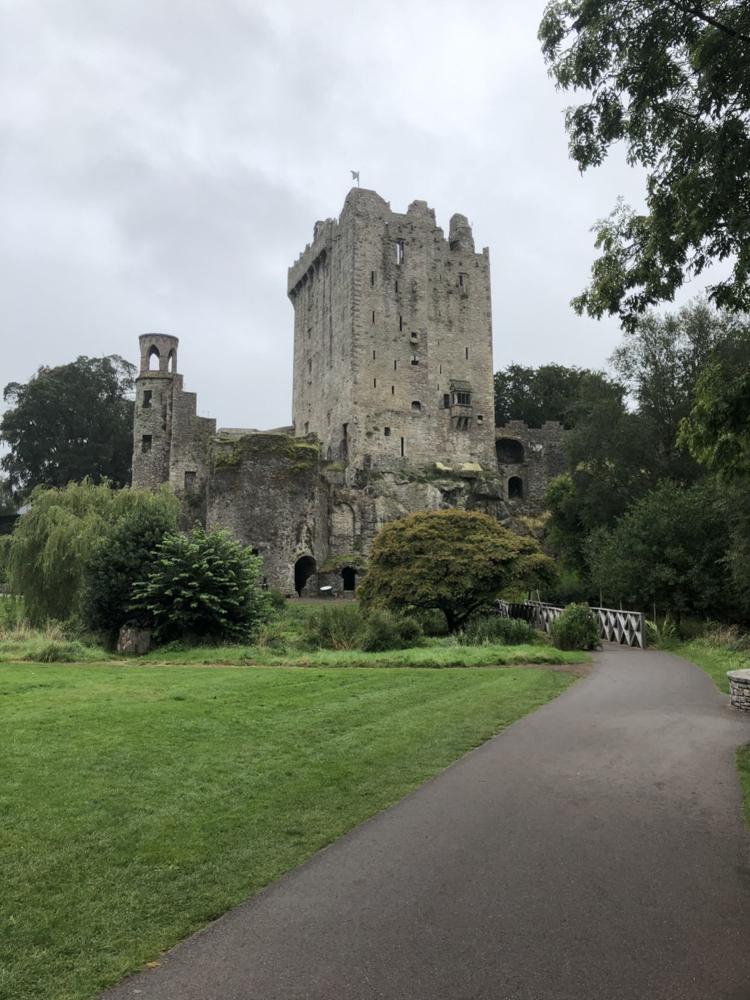 Afterward, we made the short drive to Cork, where we enjoyed tea and scones at our bed-and-breakfast inn. Cork is a more gritty city than most we saw on our trip, but it was a good stopping-off point before getting up early the next day to drive the Ring of Kerry.
We headed out at 6 a.m. to avoid the tourist buses and oohed and aahed as the sun crept up along the winding coastal road with breathtaking vistas of mountains and lakes. Although we stopped many times for pictures, the Kerry Cliffs were the highlight, with the ponies on the walk up and the smashing azure-and-white spray of the ocean far below.
We encountered narrow roads that Ireland is famous for on the way back to Cork and countless sheep, which are marked with different colors by farmers to make them easier to identify. Each turn of the road seemed to produce a waterfall, a harbor filled with boats or ruins tucked away in a rock-filled meadow. Even a rainbow or two (sadly, no pots of gold!). Each town, with houses of every hue, was more charming than the last.
Our only regret, besides the stolen passport, which we blame on the football crowds, was that we hadn't scheduled more time before flying to our next stop in London. Ireland is the perfect place to spend a week or more, driving from one historic spot to the next and soaking in the glorious countryside.
I think I even spotted a cornfield.
Breakfast in Dublin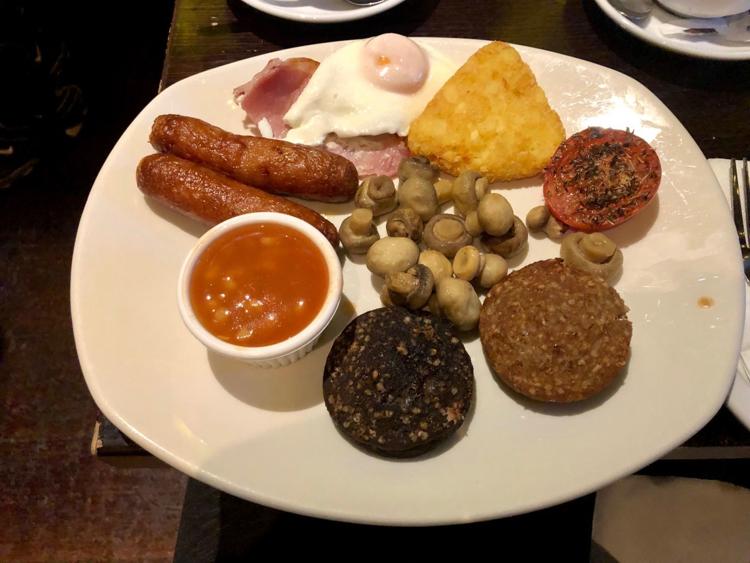 Dublin breakfast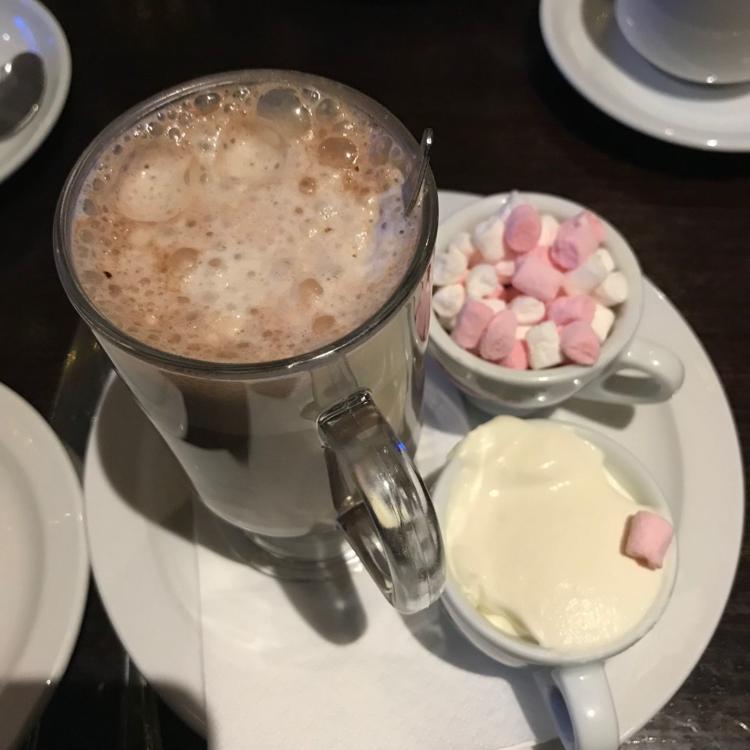 The All-Ireland football final was between Dublin and Kerry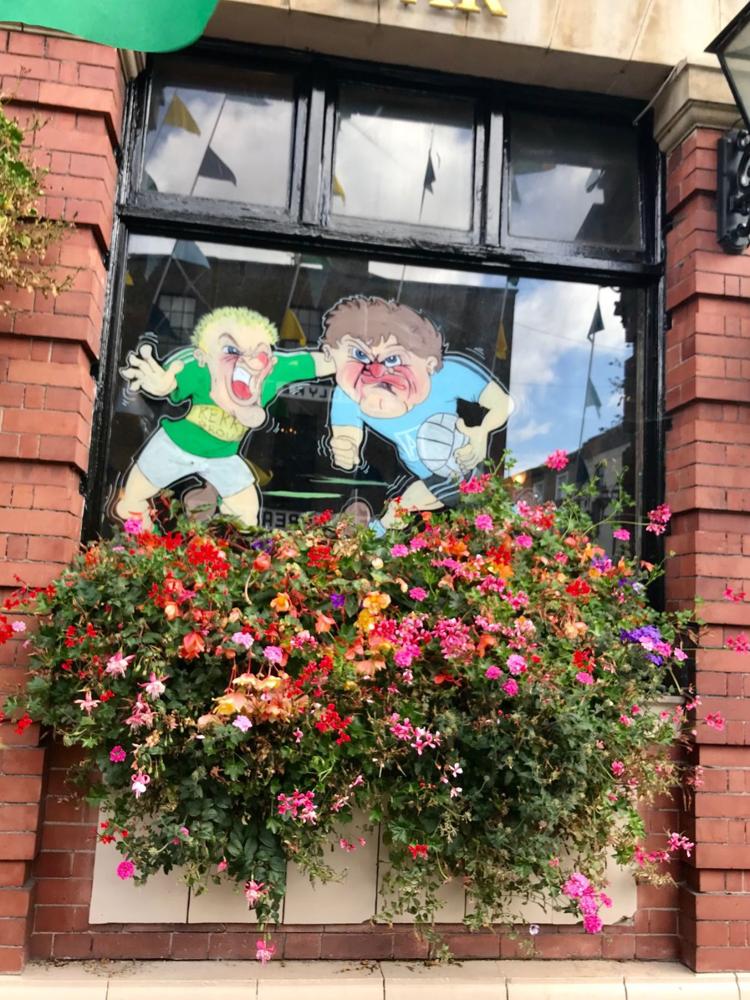 Dublin is filled with churches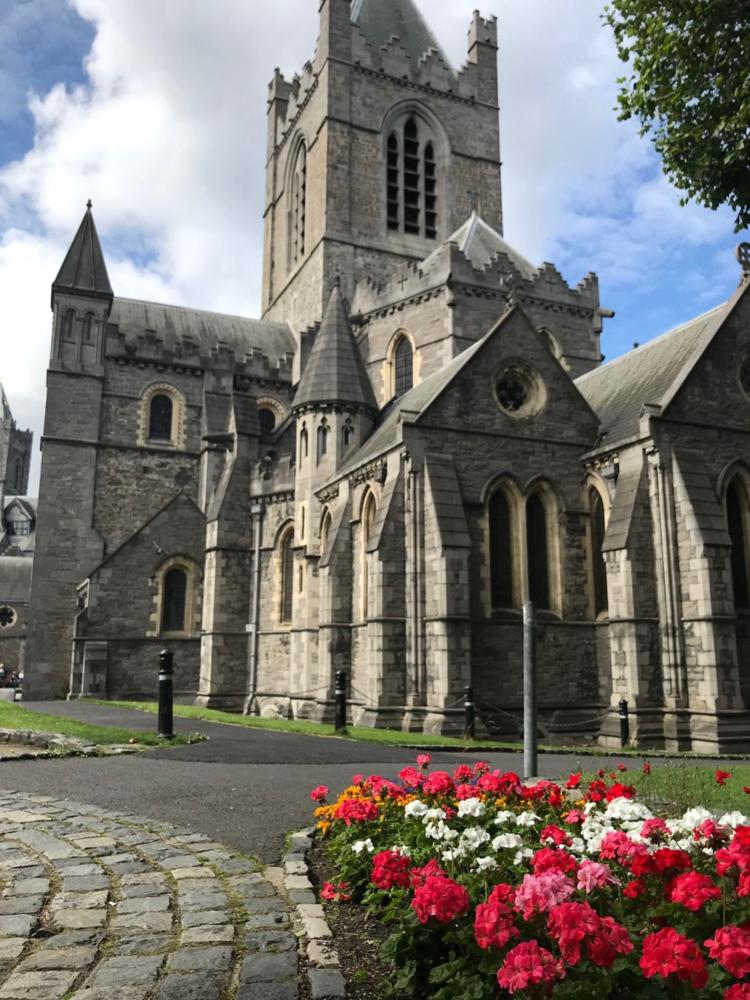 Walking through Dublin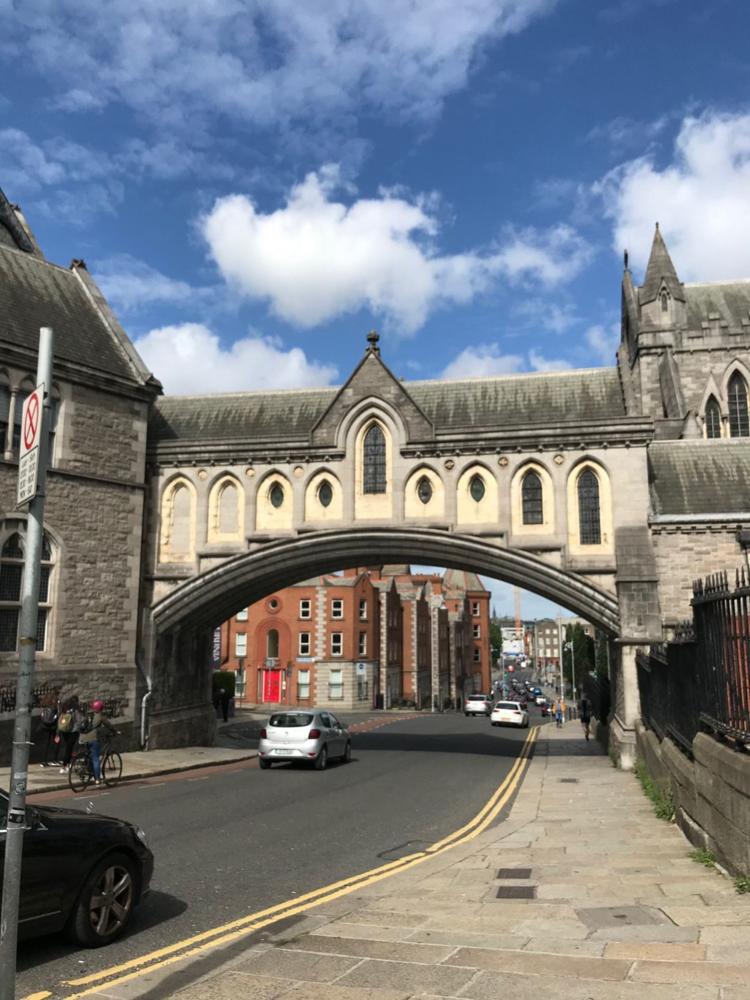 Christ Church Cathedral in Dublin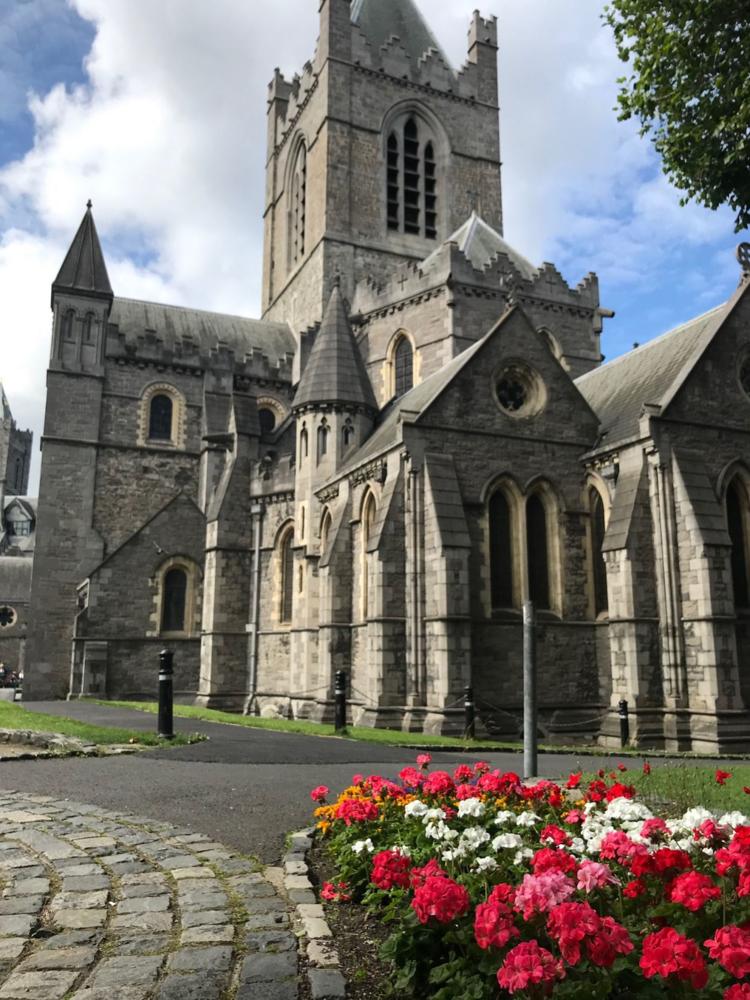 Christ Church Cathedral was founded in 1030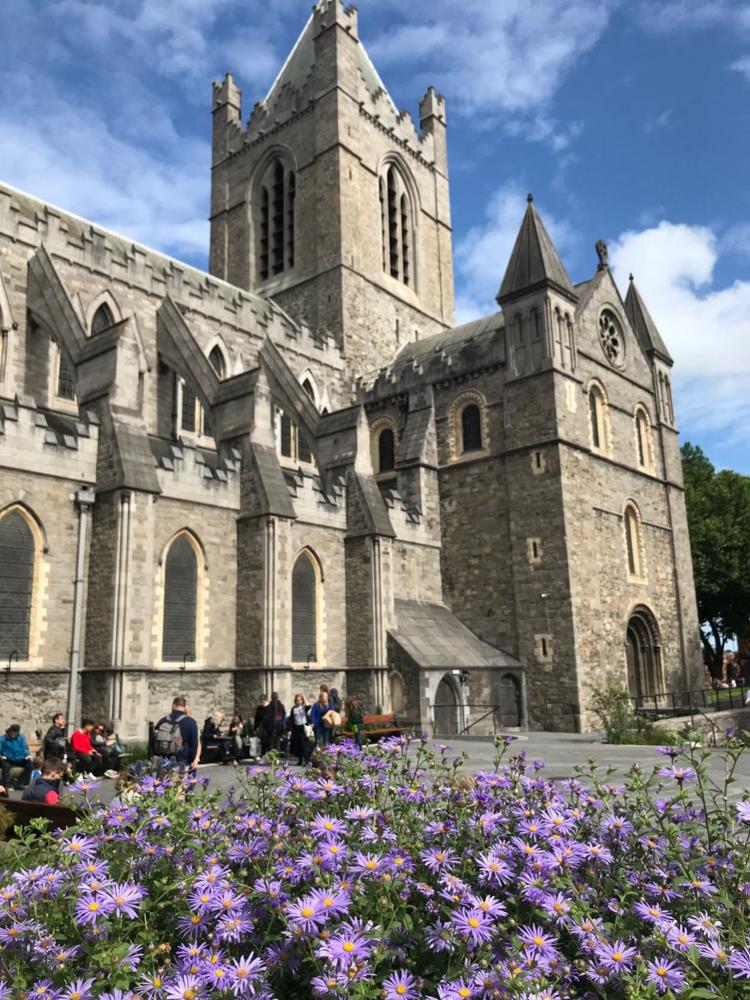 Dublin Castle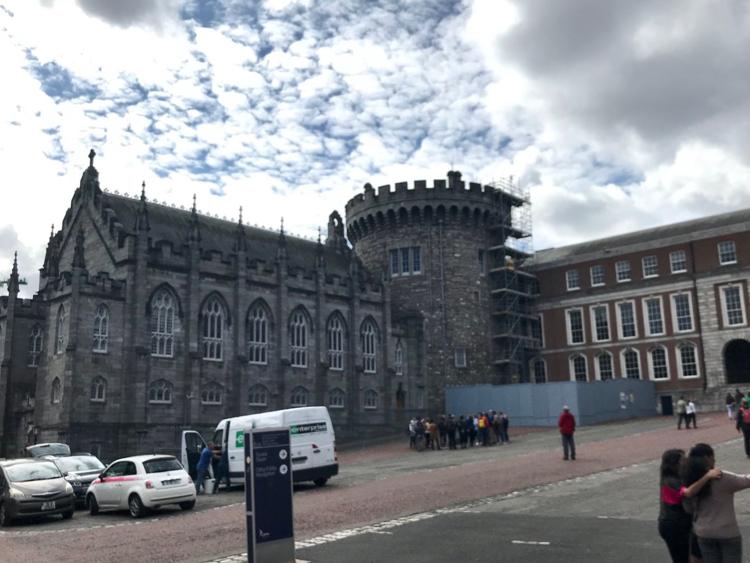 The group outside Dublin Castle.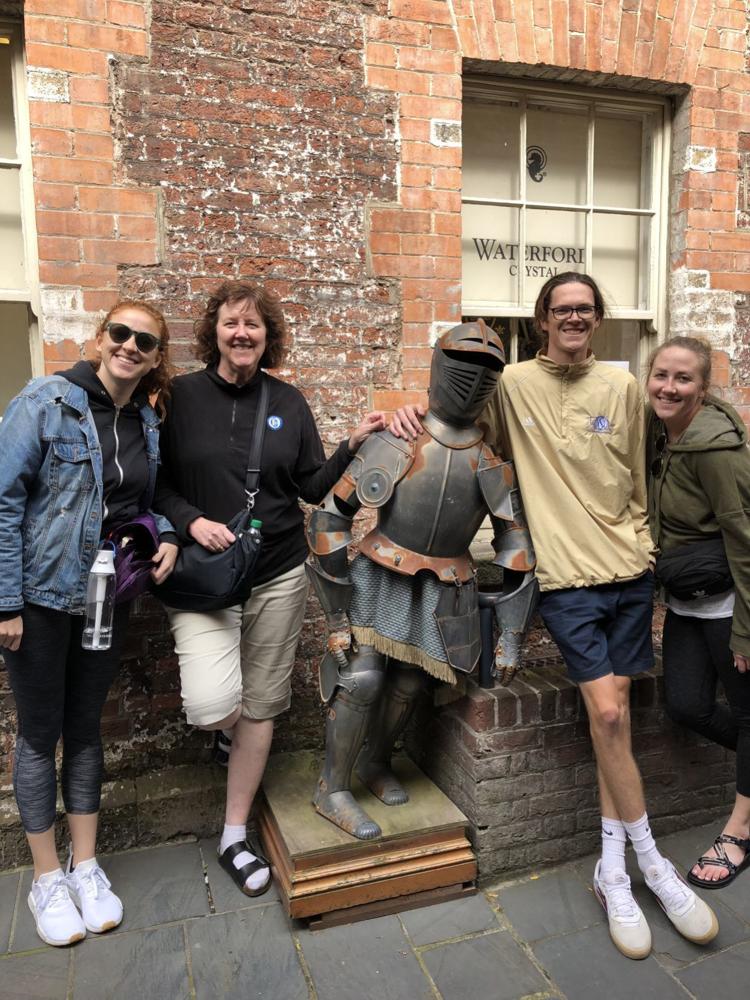 The Guinness Storehouse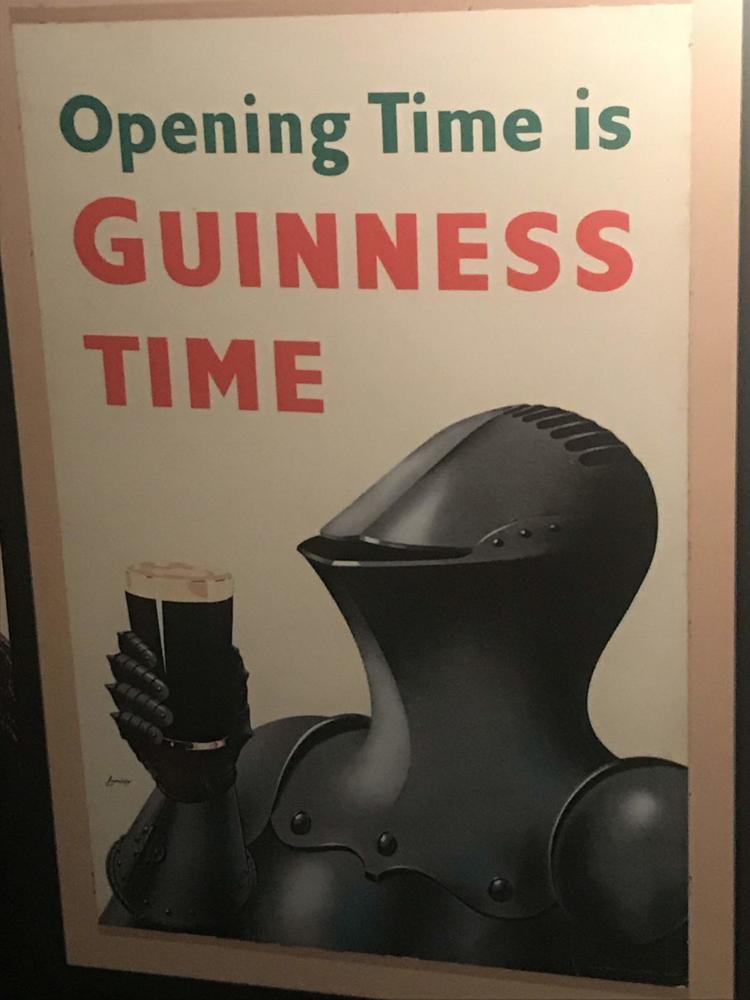 The Guinness Storehouse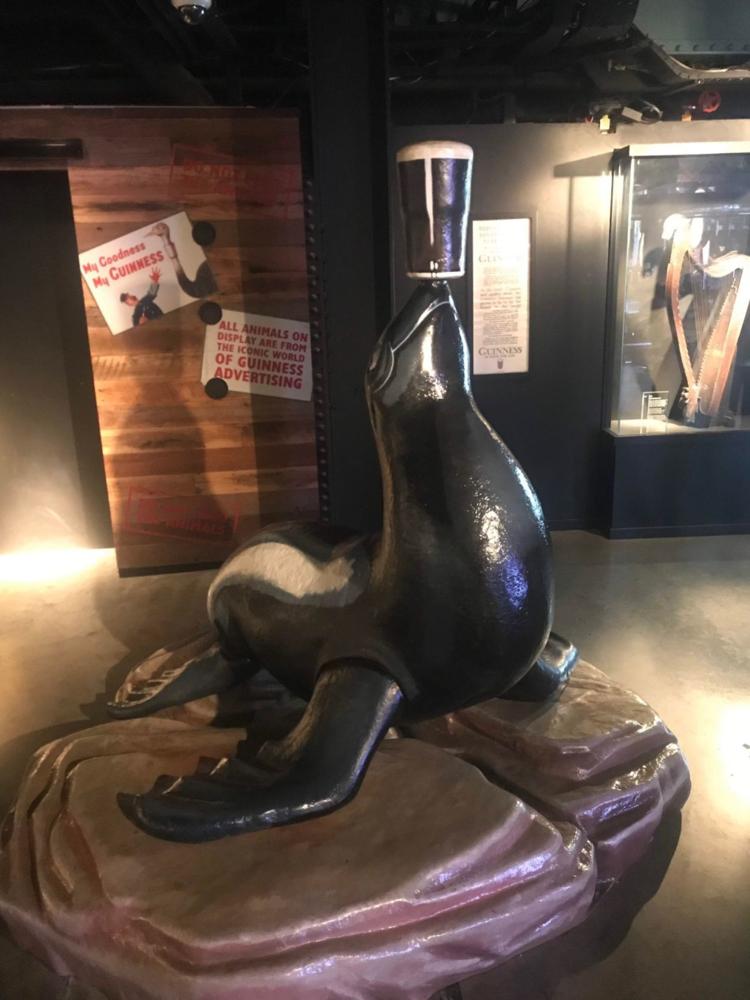 The Guinness Storehouse
A tower sits at the highest point of the Cliffs of Moher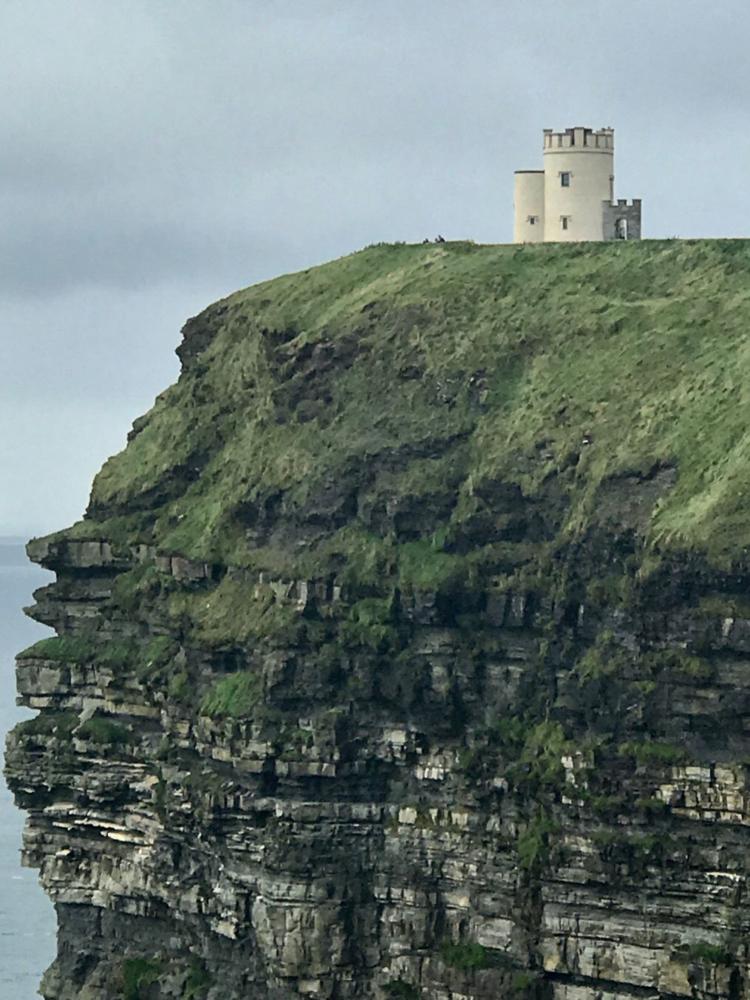 Kilkenny, a medieval town in southeast Ireland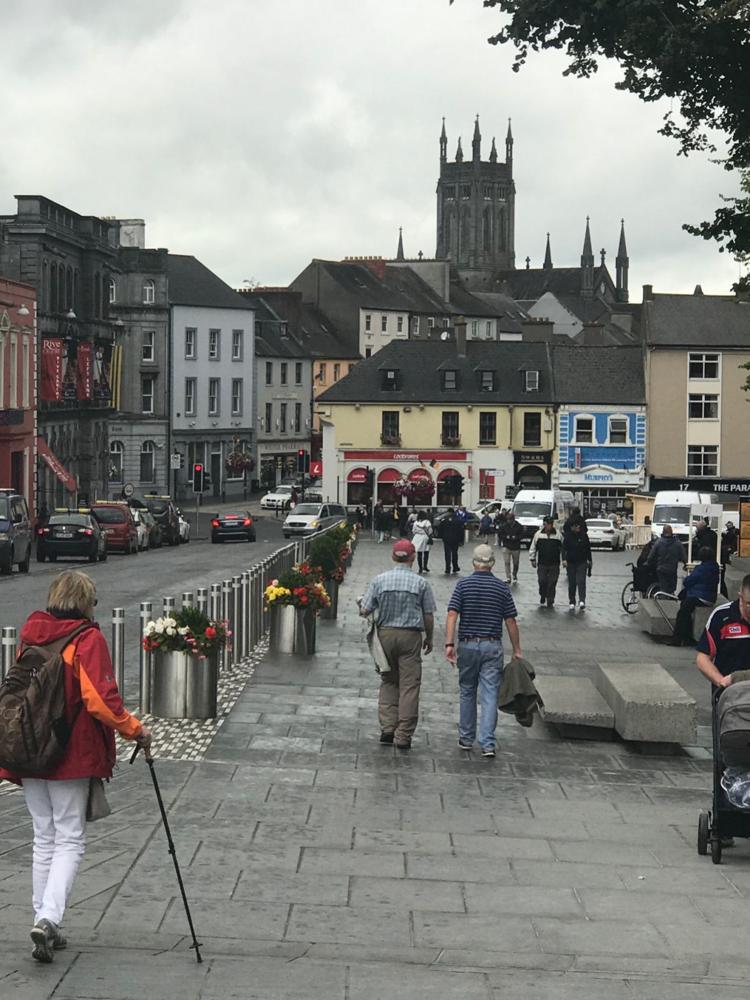 Historical buildings abound in Ireland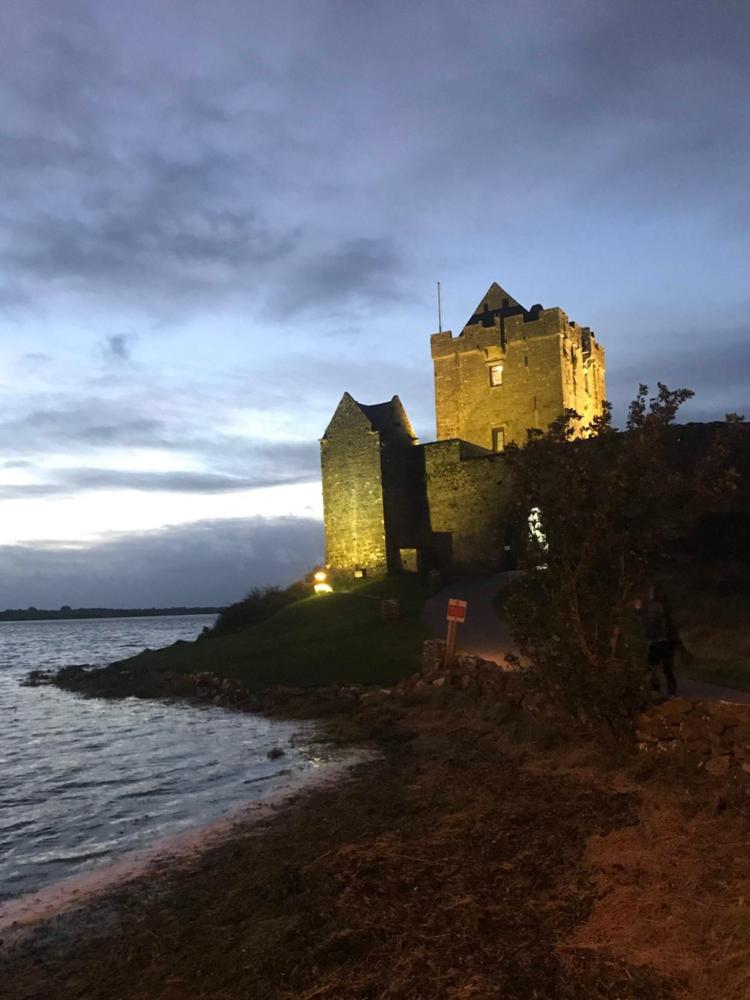 Some of the rocky scenery in Ireland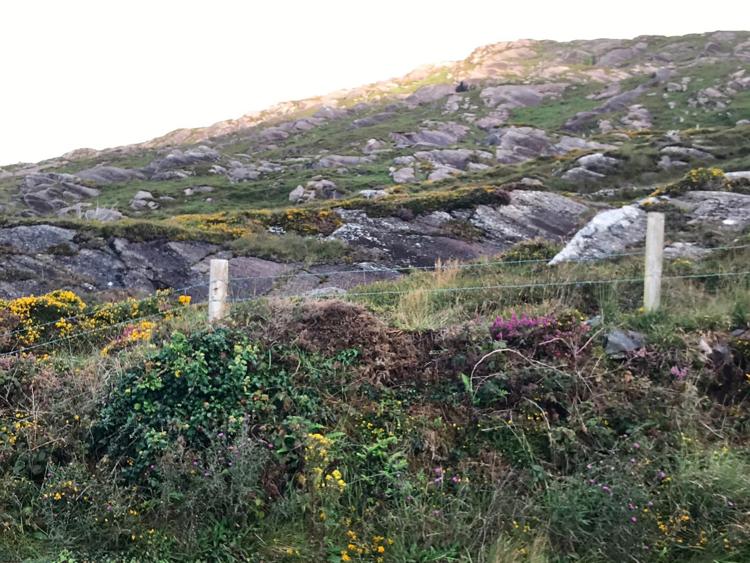 A ruin in Ireland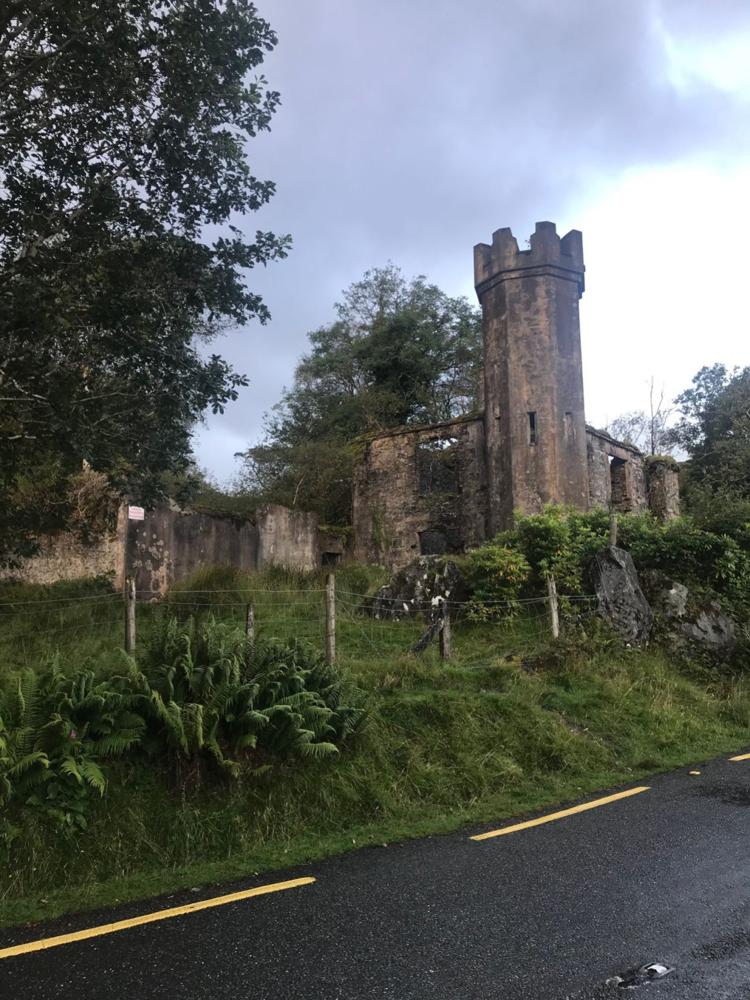 A thatched-roof home in Ireland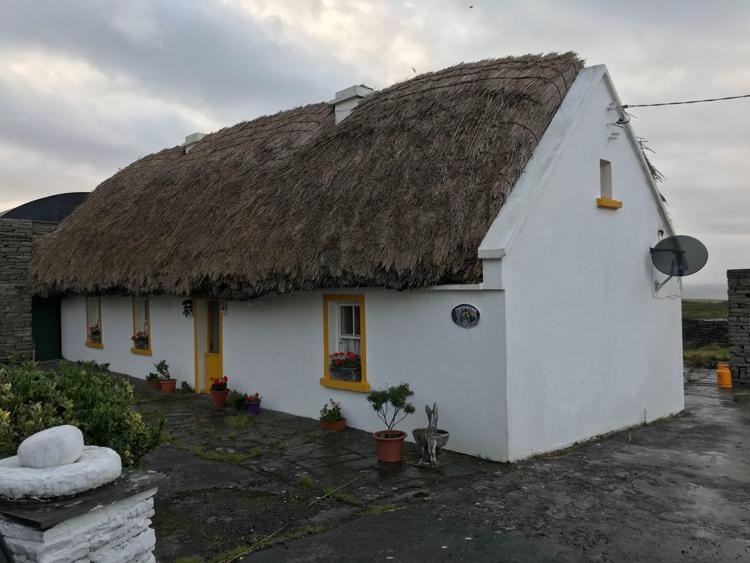 Sheep dot the countryside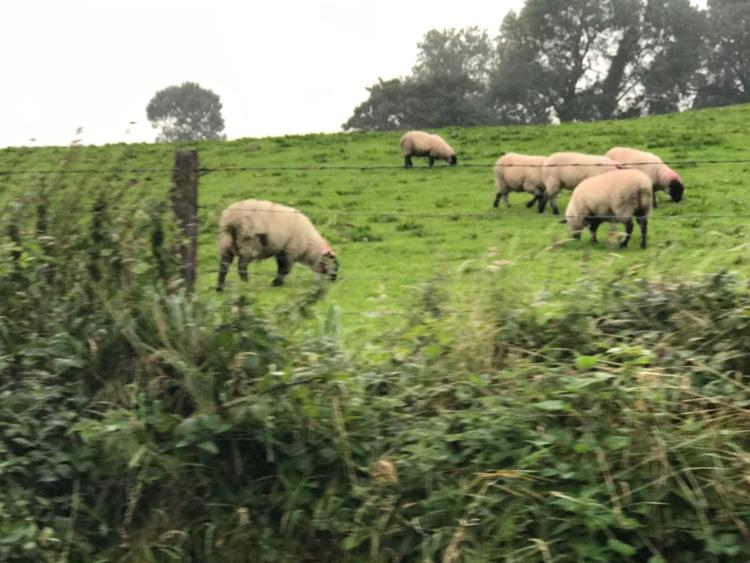 Blarney Castle
Inside Blarney Castle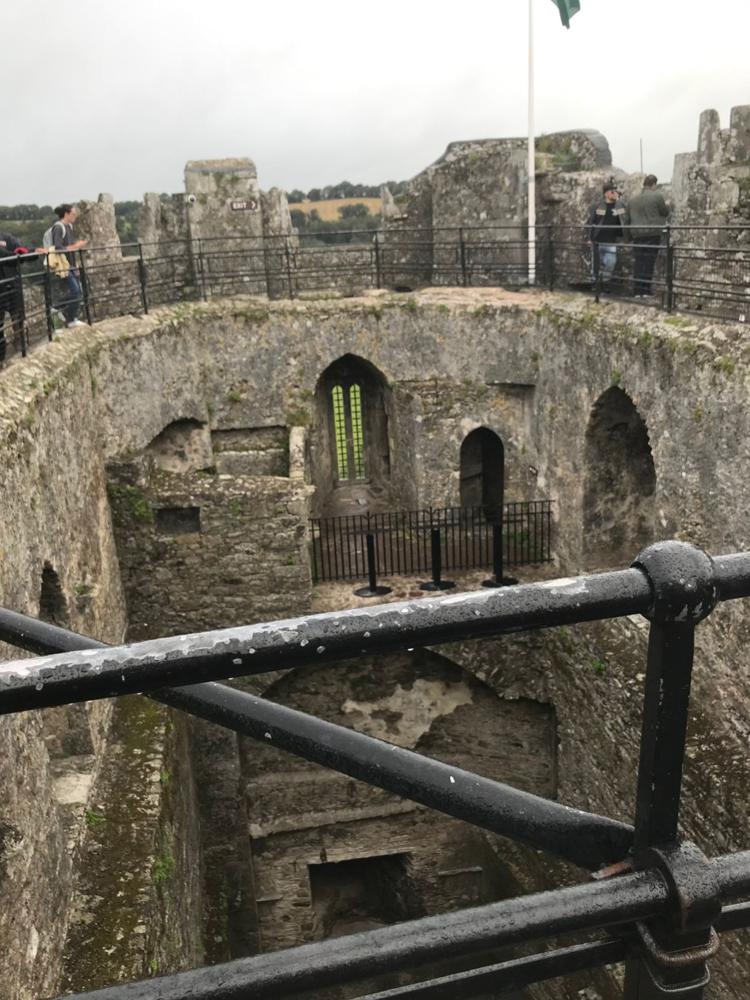 Inside Blarney Castle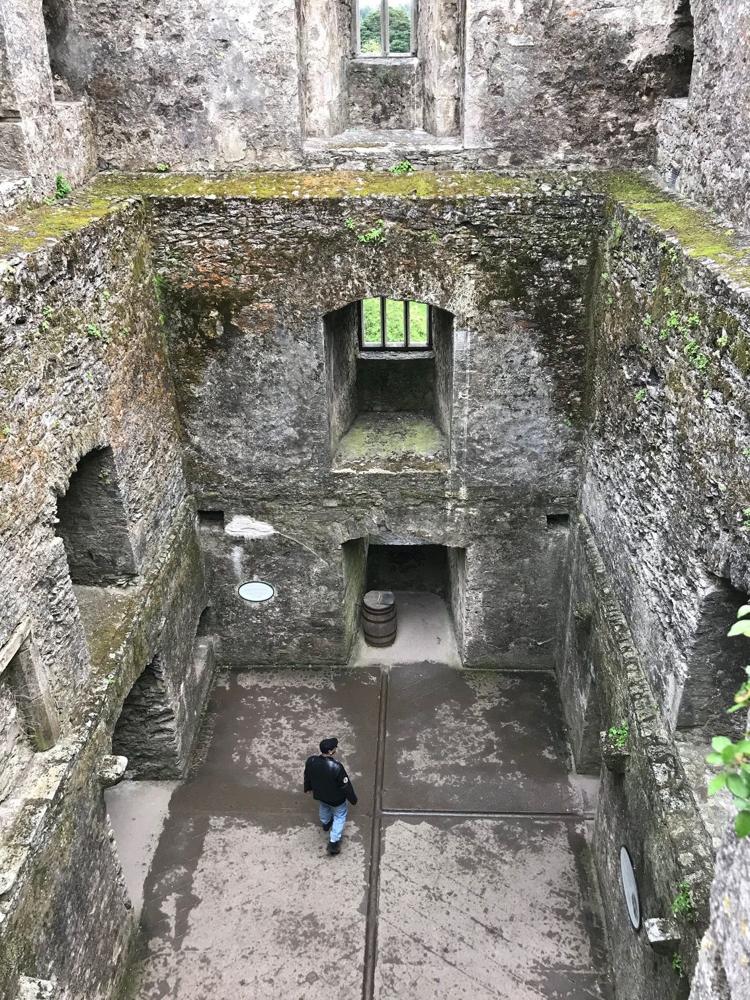 The grounds of Blarney Castle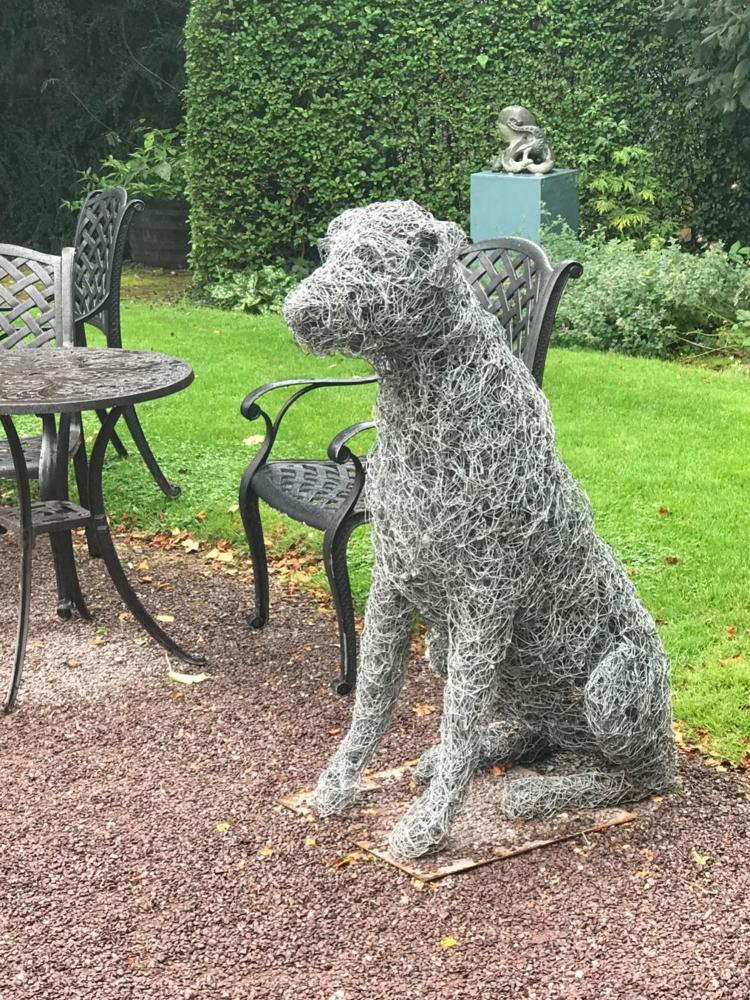 Stairs of Blarney Castle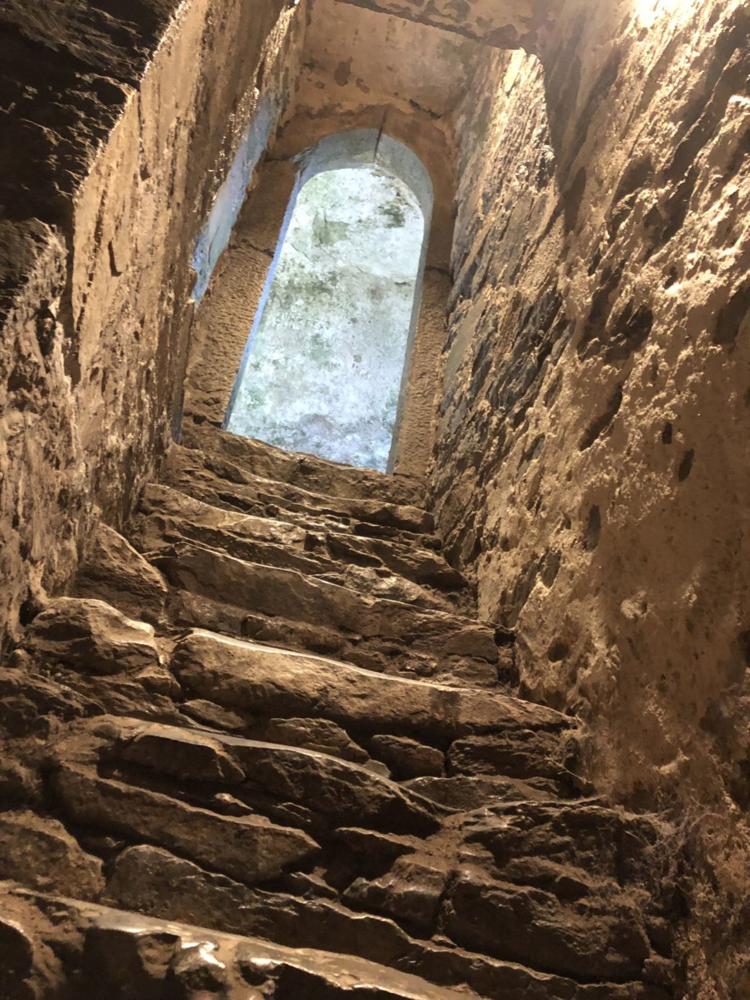 The grounds of Blarney Castle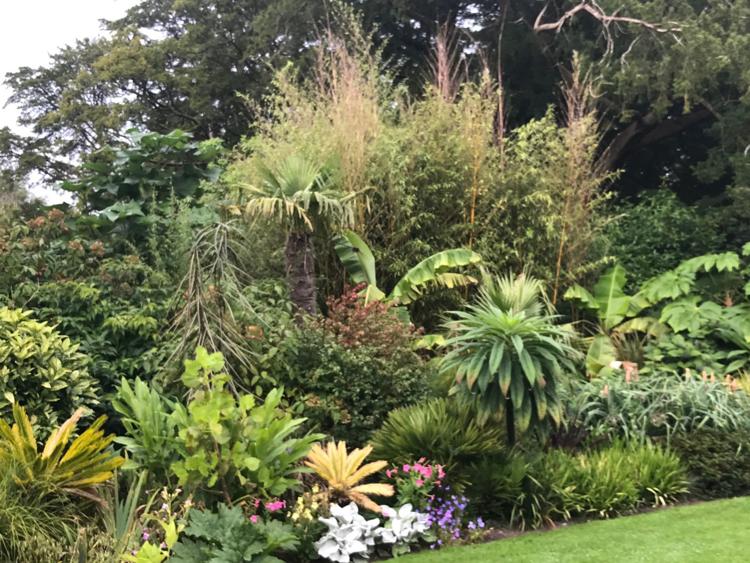 Blarney Castle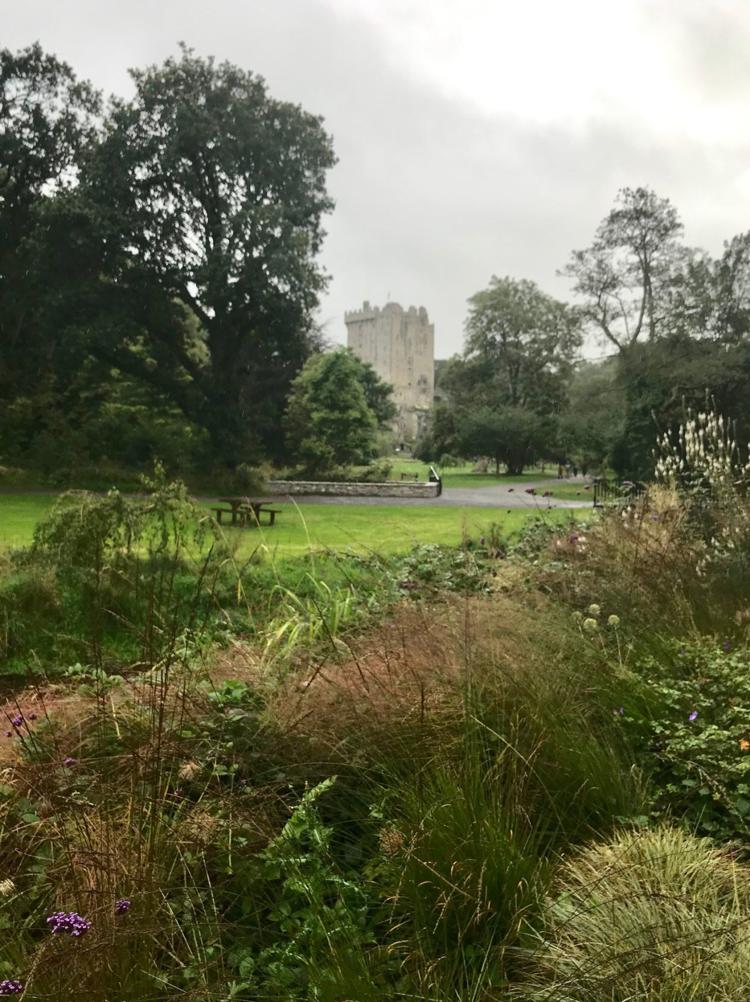 Flowers at Blarney Castle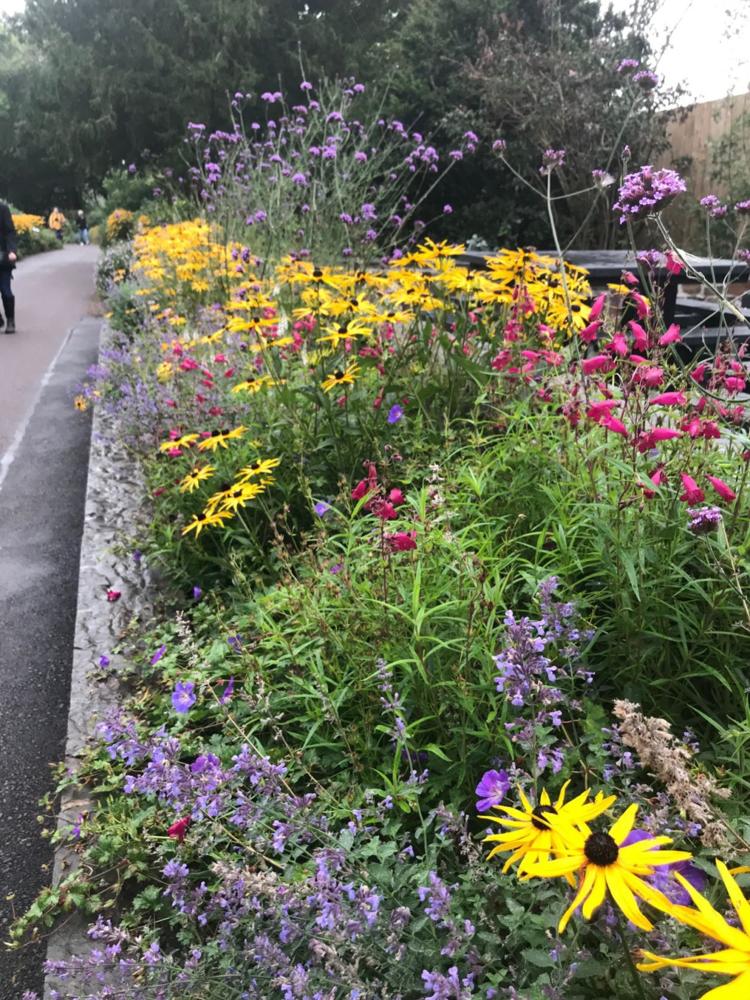 Flowers at the Blarney Castle gift shop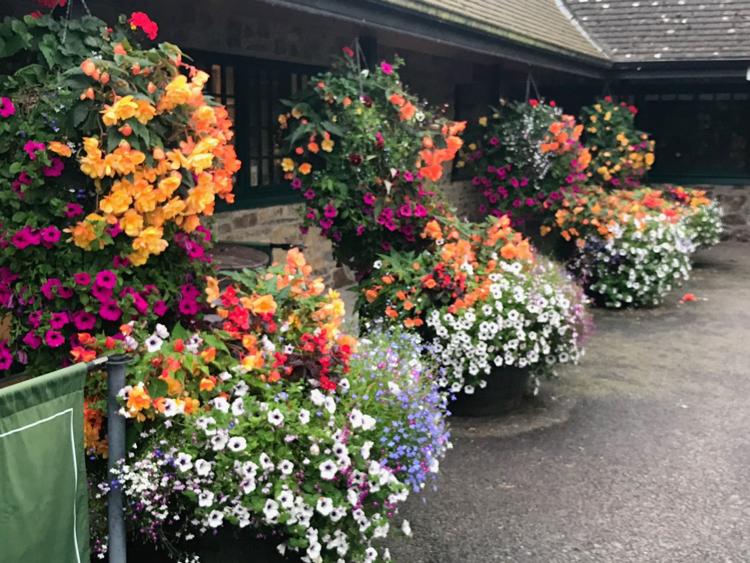 Planter at bed and breakfast in Cork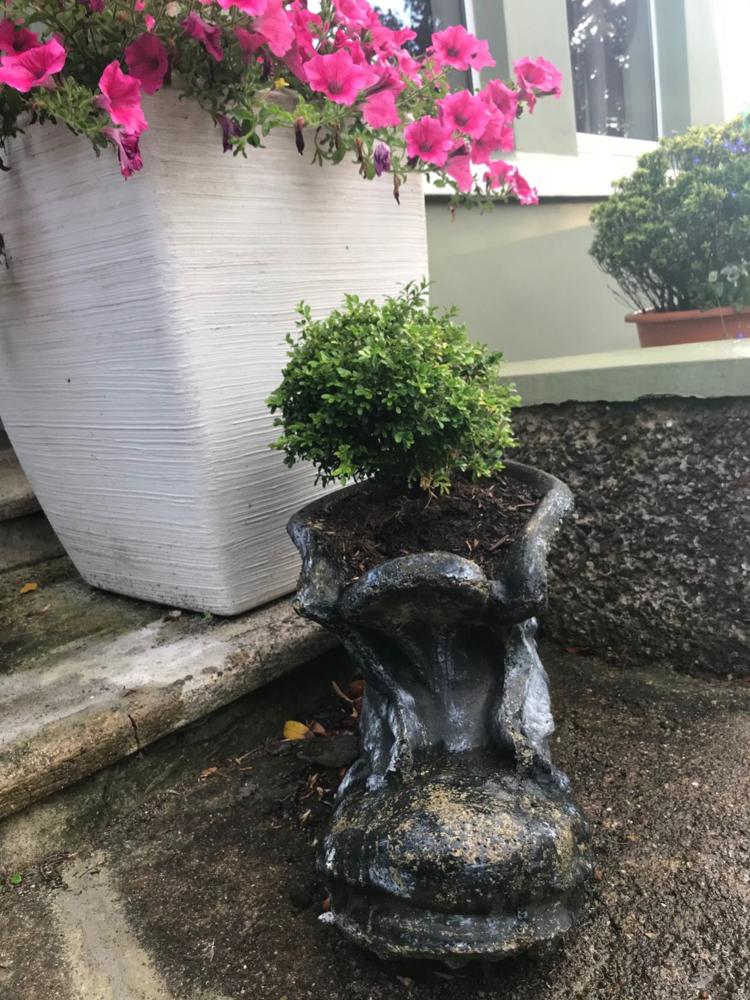 The Ring of Kerry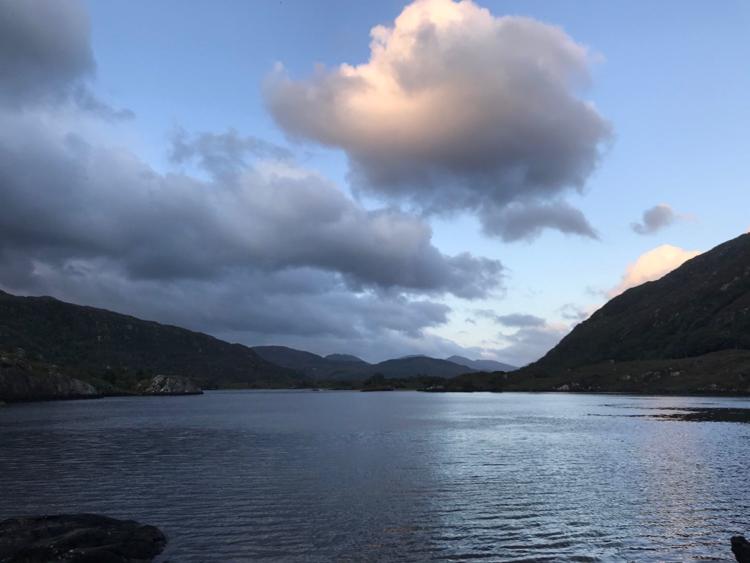 The Ring of Kerry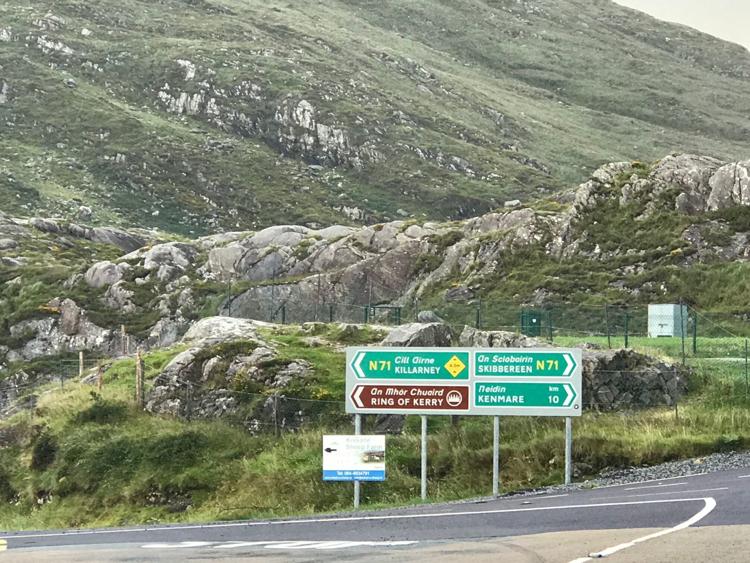 The Ring of Kerry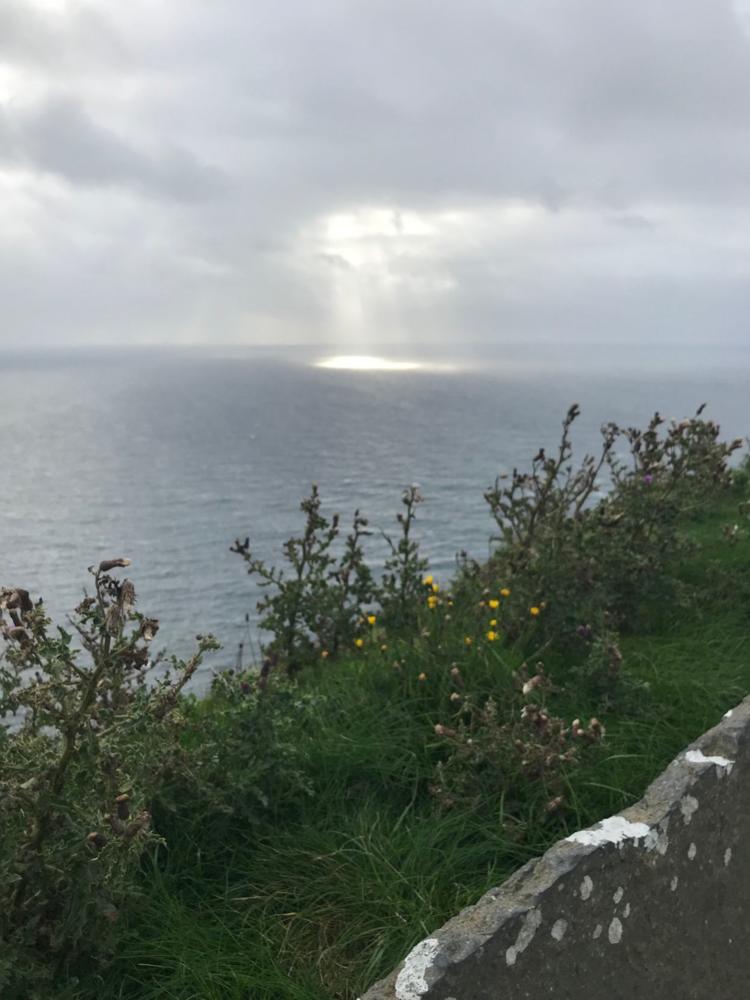 The Ring of Kerry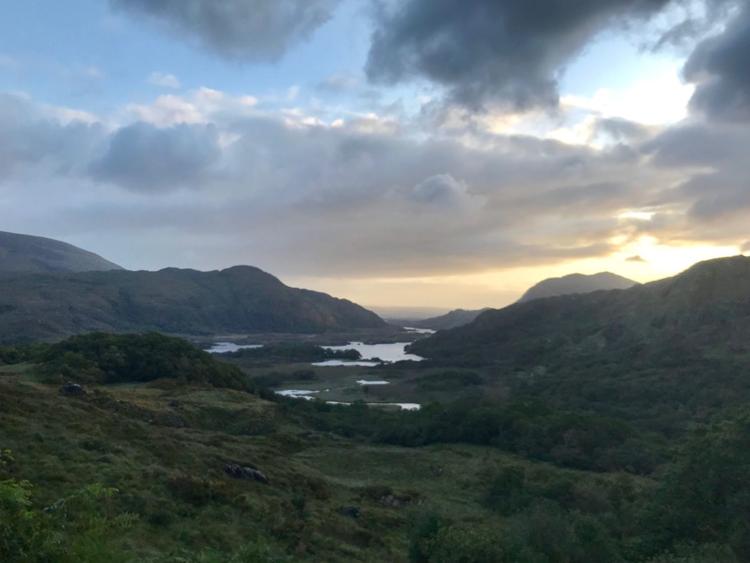 The Ring of Kerry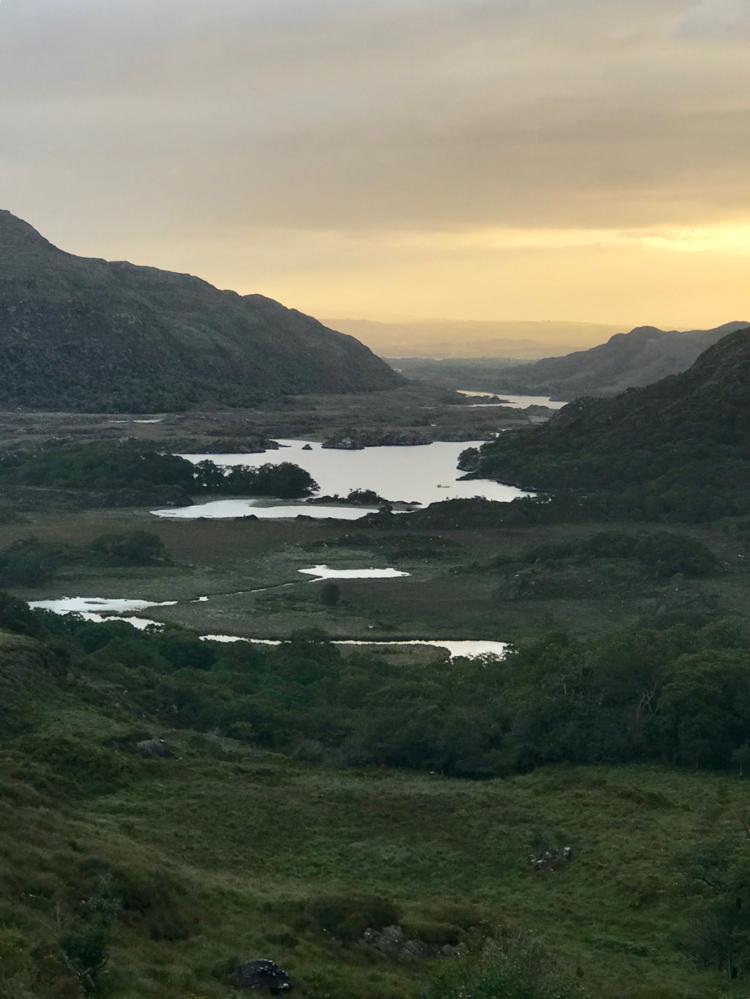 The Cliffs of Kerry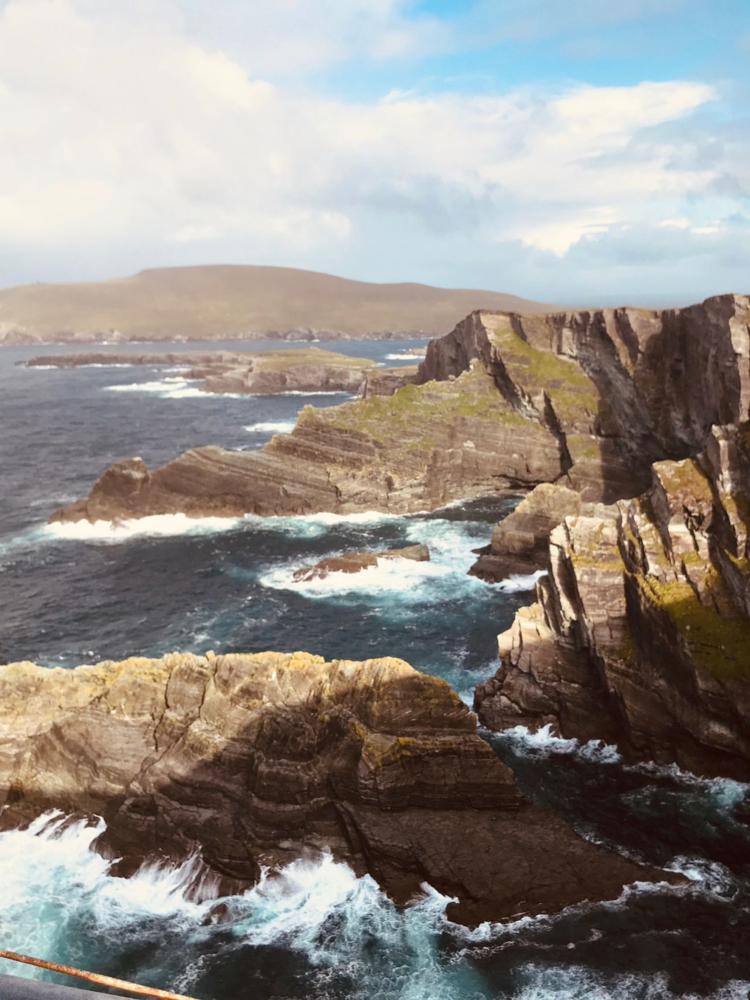 Cliffs of Kerry
The sheep are marked with different colors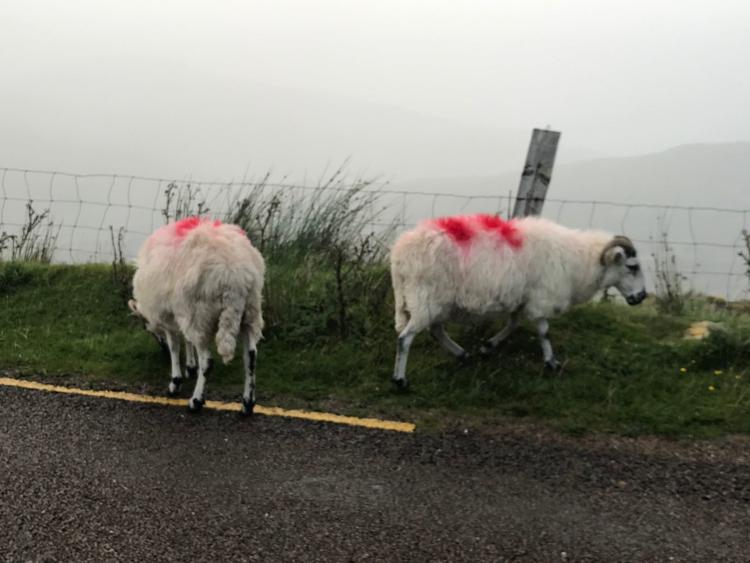 A waterfall on the drive back from the Ring of Kerry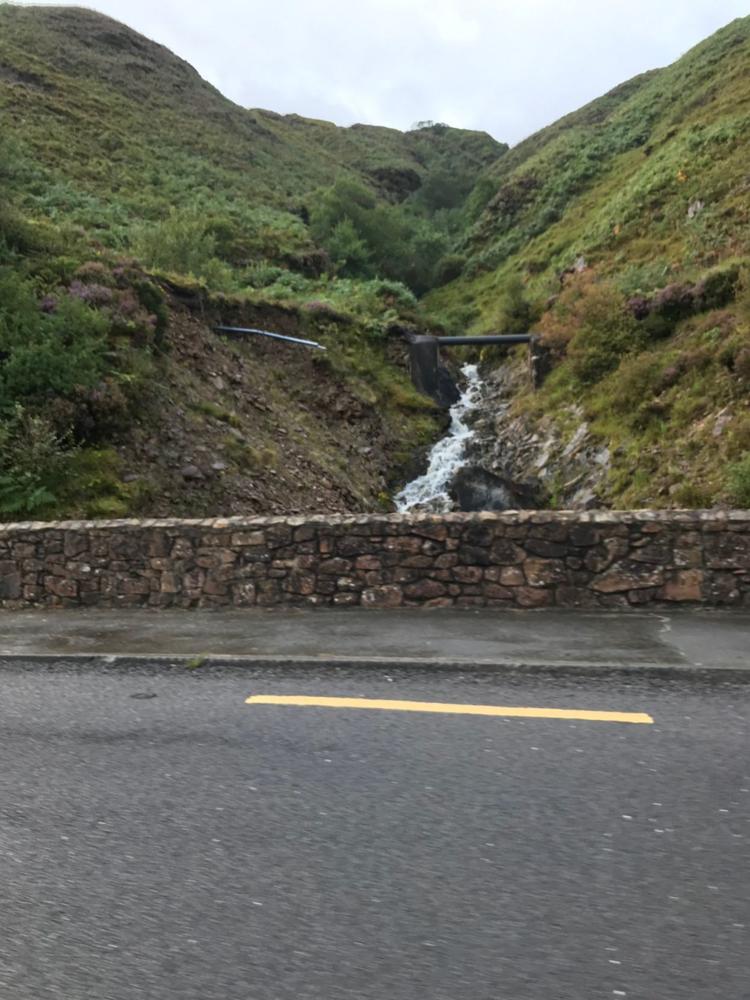 A rainbow on the drive to Cork