Holly Barstow loves to travel and has stayed in some amazing places.
So she once asked herself: Why not make my landscape look like the resorts we love?
After 28 years, she thinks she has succeeded.
"There aren't many places I enjoy more in the summer than our backyard," she says of her outdoor paradise near 132nd and Blondo Streets.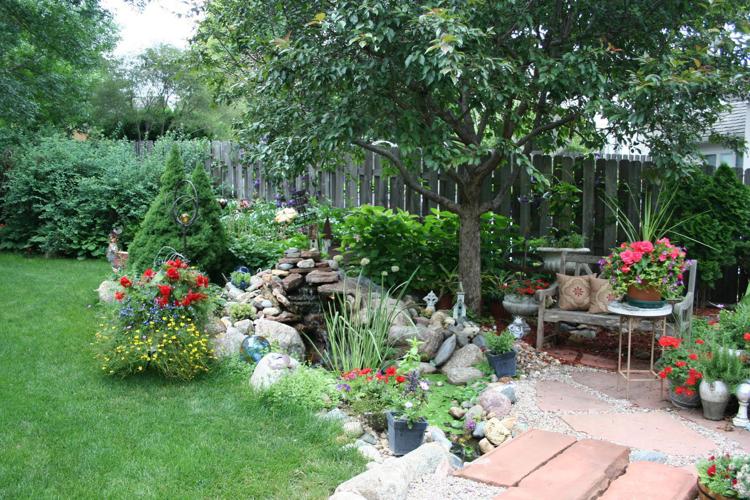 And it all started because of a drainage problem. Holly and husband Bruce bought the last available house on their block in the Bryn Mawr subdivision. Everyone's rain run-off washed through their small lot.
They tried French drains, but then devised a more creative solution: a water feature. Actually a pond, a stream and two waterfalls. Complete with koi and lily pads.
"We took a negative and turned it into a positive," she says.
It's now the centerpiece of their garden.
They love to entertain in their outdoor living room under the glow of a chandelier hanging from a maple tree, planted when their daughter, Taylor, was a toddler. She's now 29 and living in San Francisco. Son Brett, 32, resides in Seoul.
Every inch of the yard is planted with perennials and annuals. Holly says it took nine runs in her SUV this spring to bring home the colorful one-season newcomers.
Favorite perennials include a 60-year-old bridal wreath moved from their former Country Club home, her grandmother's peonies and mock orange shrubs planted by the deck as a privacy screen.
Hibiscus trees, geraniums, lobelia, French marigolds, lilies, ferns, dahlias, sun coleus and elephant ears top her annuals list.
She hires help for a few days to get things set up and then watches as the beauty unfolds.
"The part that takes the most time is the watering," she says.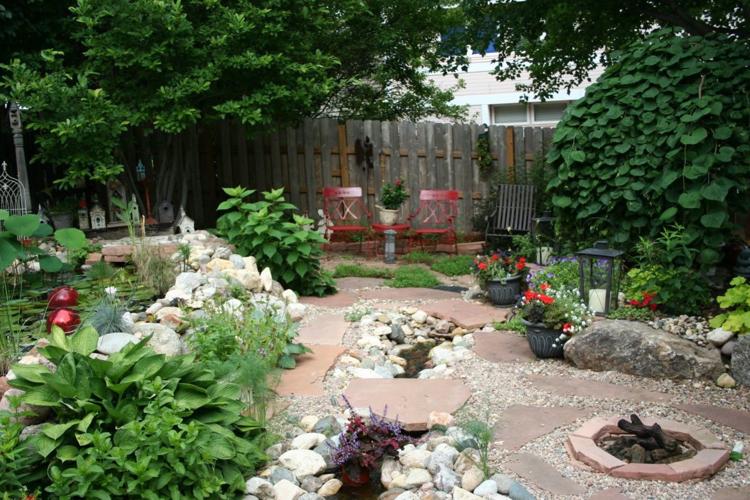 Barstow has expanded her efforts into the front yard, too. It used to be your standard layout, she says, with plants clustered against the house.
People often remarked that it didn't match the masterpiece that is her backyard. Although not as intense as the back, it now gives visitors a taste of what is to come.
Many are people Barstow will invite into her garden for dinners to raise funds for favorite charities. They always are blown away.
"This is kind of amazing," she'll be told. "Who would have thought?"
That love of entertaining and gardening blend together perfectly, Barstow says.
Entertaining is about balancing a plate, balancing a dish and making everything work together. In her garden, she strives for balance and seasonality. There's always something scented.
"It's the same kind of artistry," she says.
Photos: Holly Barstow's backyard paradise
Holly Barstow wanted to turn her backyard into the same kind of garden paradise that she'd see on the family's vacations. This spring, it took nine trips to pick up annuals to help make it happen.