Jonathan Nikkila would love to be an entomologist. Even an evil one.
He kind of got his chance earlier this year.
Jon Bokenkamp, the creator and executive producer of the TV show "The Blacklist," lives in Kearney, Nebraska, and will sometimes base a character on someone from his hometown.
"Earlier this year, he used my name for a character who was an 'evil entomologist' who used insects to commit mass murder," Nikkila said. "He asked me if I would be OK with it, and I told him that I would be happy to be a serial killer if it meant I got to finally be a real entomologist."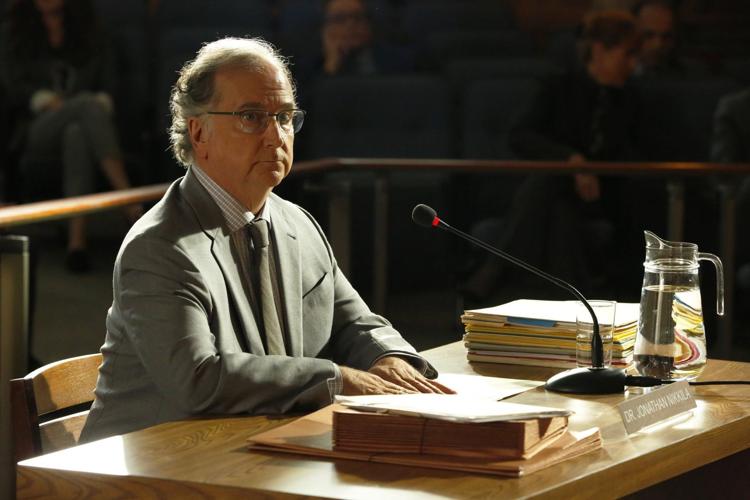 Nikkila may not be a real one, but he's the next-best thing.
He's been obsessed since he first saw a red bug on an asparagus he'd planted in Michigan several years ago and wondered what it was.
Self taught, he's taken thousands of pictures of insects since identifying that beetle. And his home's landscape is centered around bugs.
His plant list sits at 150 species, with nearly all of his purchases holding some sort of insect or bird connection. Only a long row of clematis doesn't apply.
"I am currently logging every insect in my yard that I take a photograph of," he said. "It will be a multi-year project, but I want to create an insect list that illustrates how much diversity we have, even in the city. I don't know exactly where it stands now, but it is in the several hundred."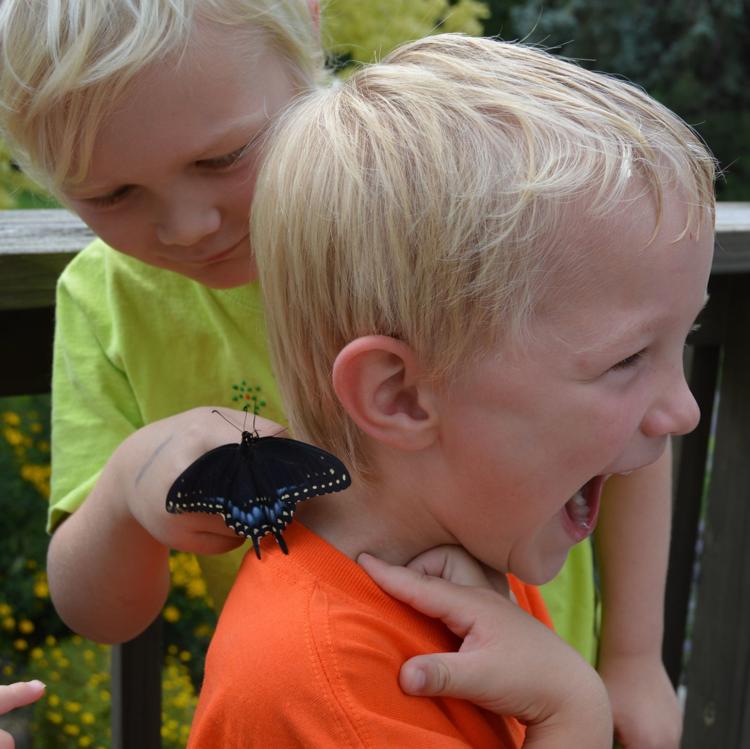 He's already self-published a book about insects, and he's passing his love for bugs down to his four children. When son Bennett was in kindergarten, he pointed out that the bee in a poster in his classroom was actually a fly. And the caterpillar on the board was going to turn into a moth, not a butterfly.
"My kids are really in to insects, too," Nikkila said. "We go on insect hunts in the park."
The family also likes birds.
Nikkila's one-third of an acre yard was once covered in turf, but he says that's a barren wasteland for insects. Now he aims for insect-friendly bloomers for all seasons. Among his favorite plants are sedum, whorled milkweed and Joe Pye Weed, which he said is attracting lots of bumble bees.
He's also planted Liatris, goldenrod, hyssop, wild petunia and big and little bluestem grass. His focus is native plants.
After 15 years of gardening, he says his landscaping skills have finally improved.
"Each one, I try to do mass plantings," he said, "so there is enough volume for insects to be attracted to it."
His wife, Miriam, requested a water feature, now a wasp haven, and he has a boardwalk, too. That's where a lot of the action is centered, maybe because of the black-eyed susans and hyssop that surround it.
"I have bees buzzing left and right when I'm walking through there," he said.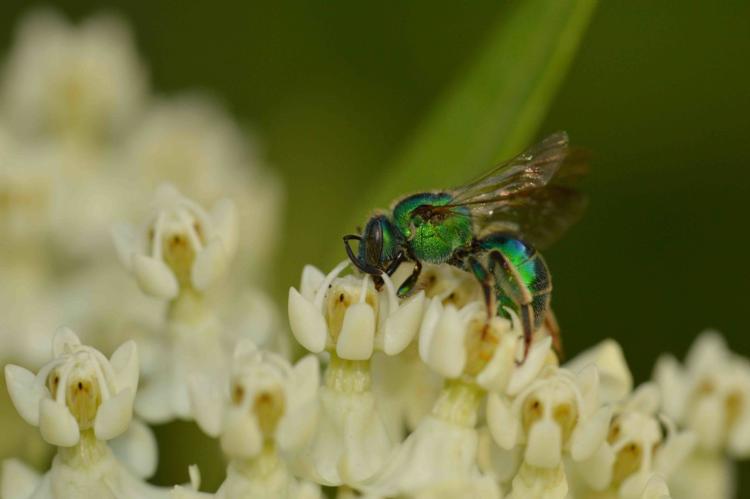 He's only been stung once, and only because he accidentally stepped on a bee in the grass.
The 39-year-old has a real job, too. He works for a national education policy organization. He's also on the City Council and volunteers as a track coach at Kearney Catholic High School.
"My wife is very understanding and encourages my hobby," he said. "She's not thrilled with me having insects in the house. We have fun conversations about how we tolerate spiders."
He loves to share his knowledge and the different roles that bugs play. There are some that clean up carcasses and there are others who eat other bad insects. Many are pollinators.
If everyone would consider bugs when they plant, he said, it would greatly help the insect population, which is experiencing steep declines worldwide.
"Obviously, one yard doesn't make a huge difference," he said, "but if you get a lot of people to add a few good nectar plants to their yard, it creates a mass effect that benefits insects."
Gardening calendar
» Bagworms and Japanese beetles continue to be the No. 1 question. However, this is overshadowing damage done to burning bushes from spider mites. Spider mites like hot, dry weather, and will make the leaves of burning bushes look like sandpaper. Management would include strong streams of water to the back of the leaf and insecticidal soaps.
» Mimosa webworm is causing the tips of honey locust trees to appear brown and/or dead. Damage is cosmetic, but foliar treatments are only successful if the bag is penetrated to allow the insecticide access. Low-impact options include Spinosad and Bacillus thuringiensis
» Lawn-seeding season is approaching. Turf-type fescue can go down from the middle of August to the end of the month. Kentucky bluegrass can go down from the end of August through September. Improving seed to soil contact will improve germination success. New research from UNL also recommends that new lawn starter fertilizer should be applied about a month after the new seedlings have been mowed.
» Remember that bagworm treatment is most successful if the caterpillars are out and feeding.
» Surprise lilies are starting to pop up across town. This is a midsummer flowering bulb belonging to the Amaryllis family. In spring, we see tongue depressor-shaped leaves that die back down in early June. In early August, leafless stems appear from the ground about 18 inches tall with pink/lavender blooms. They are best divided after they bloom, and newly planted or divided bulbs can take up to two growing seasons to bloom.
» Plant swap at Mulhall's, noon to 1:30 p.m. Saturday.
Photos: This Kearney garden is alive with bugs, flowers and kids
Nearly everything that Jonathan Nikkila plants in his yard benefits bees and birds. His kids love it, too.