Bryan Kinghorn says it's a working laboratory he can't wait to share.
"Once it starts to grow, it will be exciting for people to start to see this," he said.
Kinghorn Gardens is collaborating with the City of Omaha on a storm water management area that stretches across three lots at 19th Avenue and Corby Street. It's part of a new HUD housing development.
The company will be the owner and caretaker of the usable green space, named "The Colina," Spanish for hill.
"We want it to be habitable," Kinghorn said.
A large picnic table was placed on the site this month; a pergola will be added soon. The area also has walking paths.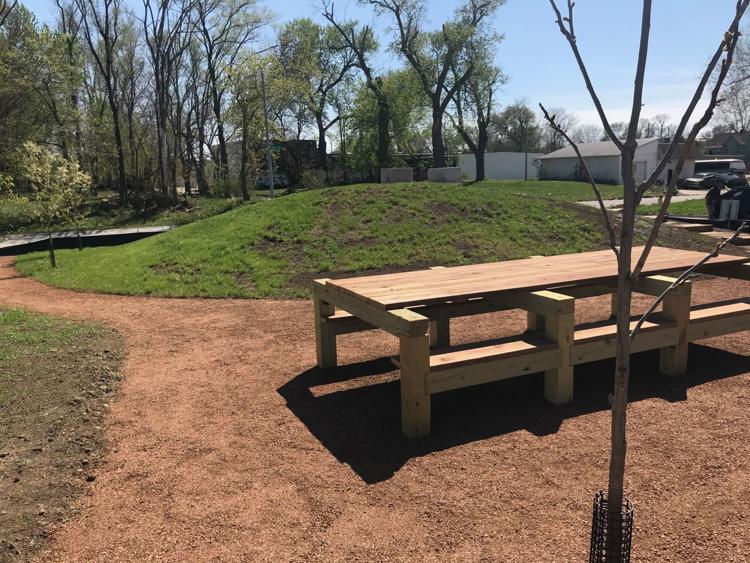 It will be a place for the community to enjoy and use as a gathering place. But it also is a working example of what a space can look like when it is intentionally designed and styled, Kinghorn said.
Landscape architect Jenika Florence plans three plant communities — a woodland, a dramatic stylized prairie and a short warm-season meadow. The landscaping is pollinator- and butterfly-oriented.
They've spent two years grading and preparing the site. A cover crop has been planted to break up the soil and improve drainage. Soon comes the fun part: They'll begin planting flowers June 1.
The Colina will start looking good in the fall, Kinghorn and Florence said, and then even more amazing next summer.
"It's a work in progress right now," Florence said.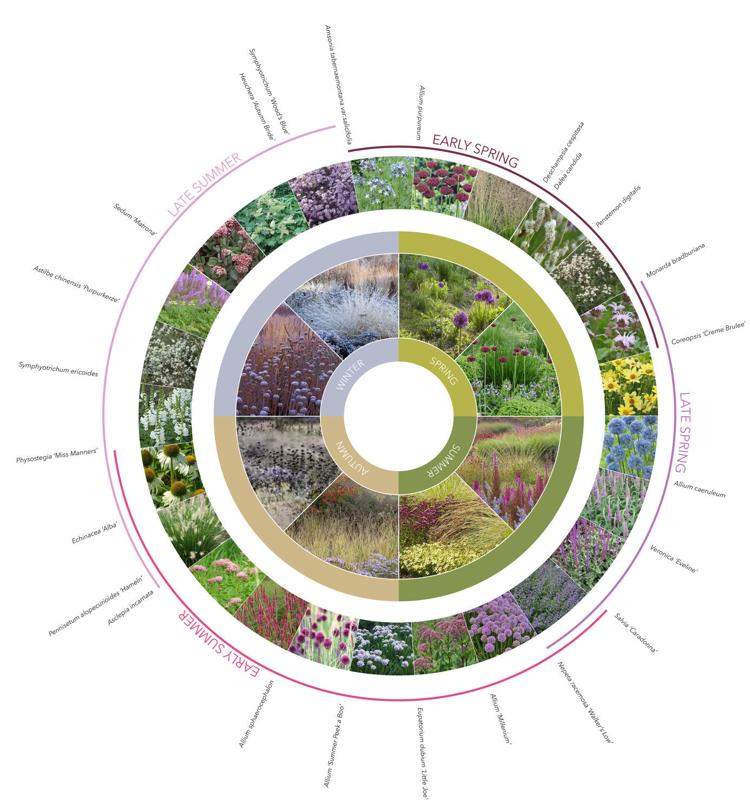 The neighborhood doesn't have enough green spaces and places for people to interact, Kinghorn said, and he's hoping The Colina will change that.
"It's really our contribution to the city and community to create this green space in this part of town," he said.
Hydroponics classes
The Nebraska Extension in Douglas-Sarpy Counties is holding a Home Hydroponics 101 course in May.
It will be taught by urban agriculture educator John Porter and UNL associate professor of practice/extension specialist Stacy Adams.
Sessions include intro to hydroponics, understanding systems, nutrients and lighting and food safety and troubleshooting.
"Interest in hydroponic production on farms and at home has been on the increase for years, but recent interest in food production as a result of COVID-19 has really created a buzz," Porter said. "Hydroponics can be an interesting way to boost food production at home not only through the growing season, but also indoors through the winter."
Sessions will be hosted live on Zoom at 6 p.m. each Tuesday in May. The course costs $25. Pre-registration is required at cvent.me/kMZM2o.
Garden packets
The Iowa State Extension in West Pottawattamie County wants the public to be able to grow their own gardens.
In partnership with the The 712 Initiative, it is offering gardening packets to the first 200 people who request them. The packets include a variety of garden seeds, ISU Extension and Outreach publications on growing vegetables at home, recipes, youth gardening resources and activities and hotline information. You can sign up for a grow-your-own packet at iastate.qualtrics.com/jfe/form/SV_bJJDVIIZLFnOrHf.
---
10 plants to think about putting in your garden