Steve and Marcia Pitlor say a better name for their home library is the memory room.
"It's kind of the story of our lives," Steve says.
There are plenty of books, but knickknacks and pictures fill the shelves, too.
Nearly all have a story. There are gifts from friends and even a few autographed photos of celebrities. Sixtieth birthday wishes from Jerry Mathers and Tony Dow from "Leave It to Beaver," Steve's favorite television show from the 1960s, are a treasured framed memento.
The couple, married nearly 45 years, moved into the house on Eagle Run Drive in west Omaha 17 years ago. The library is at the front of the home and gives Steve a chance to get away from the hustle and bustle of the rest of the house.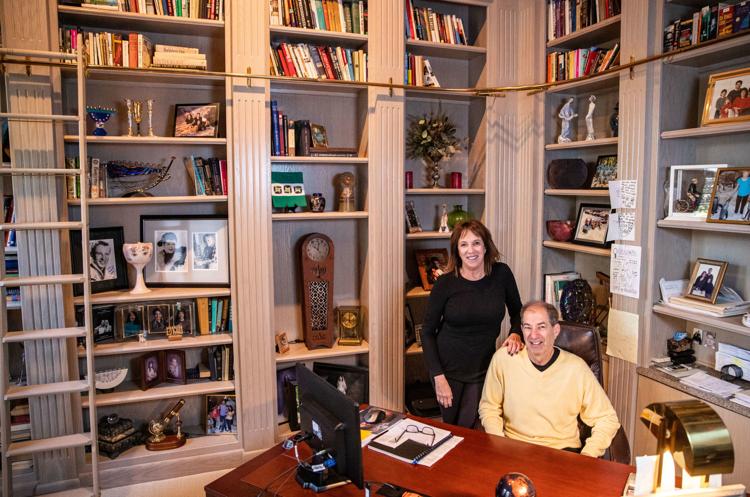 "I loved this room from day one," Steve says.
He has spent the most time in the library, first working mainly on business when he was owner of Pitlor Mechanical. Marcia, a mental health therapist, would stop in occasionally to chat.
Now that he's working just part time for Pitlor, now Mechanical Inc., Steve reads three newspapers there daily.
He spends a lot of time looking at the photos. There are the typical wedding pictures, both of themselves and their children. Lisa, David and Kym all have children, and once the Pitlors became grandparents, the shelves began filling up with artwork and birthday cards by Zoey, Benny, Eli and Oscar. Each child has a section, and there is a shelf of children's books, too.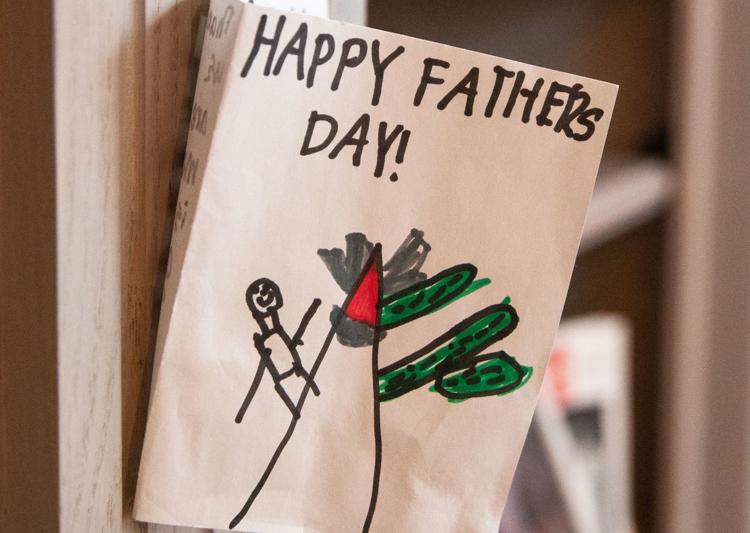 Grandson Bobby, just 2, has some catching up to do. He'll be contributing for the first time on his next trip from Denver.
"They check to make sure it's still up," Steve says of the youngsters' artwork.
It's not that the Pitlors aren't readers. Steve enjoys non-fiction and Marcia fiction.
"A Woman of Independent Means" by Elizabeth Forsythe Hailey is the only book she has read twice. She'll recommend novels that she particularly loves to Steve.
Marcia says she has to have a book in her hand, at least of the e-book variety. She jumped on the Kindle bandwagon right away. Most of her books then went to the library.
"I probably could have filled this room 50 times over," she says.