This planting season is going to be the year of the native.
All those posts that roll across my Facebook feed about the declining numbers of insects, bees and butterflies have put me in a tizzy.
But every gardener can help. One solution is providing plants native to the area. They're what nature intended to keep pollinators flourishing.
An added bonus — because they are a native species — they'll be easy to grow in Nebraska.
The only caveat: My garden beds are all about pretty. So, naturally, I'd like to find native plants that will be a gorgeous addition to my yard, too.
Not knowing for sure where to start, I turned to some experts for advice. And, boy, did they come up with some beauties!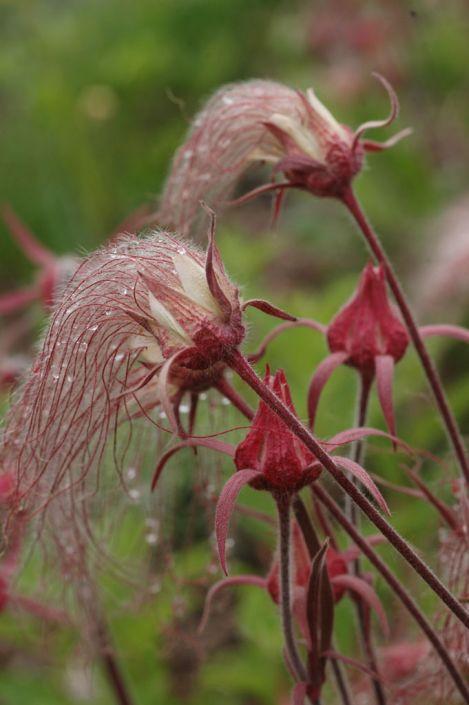 Geum Triflorum or "Prairie Smoke"
Prairie Smoke has unique feathery pink seedbeds that tend to look like a smoky fog, which can last up to a month. The pink flowers are nodding and bell-shaped. The outer edge of the leaves, or the margin, is hairy, so it's sometimes called "Old Man's Whiskers'' and attracts bees and butterflies. The spring bloomer, which loves full sun, is a favorite at the store.
Michele Minnick, Garden Gallery
Echinacea purpurea or Coneflower
If you're looking for color and texture for your pollinator or bird-friendly garden, this is a great option. The flowers are very attractive to butterflies, bees and other important pollinators, and the seeds are a great food source for birds. Leave the seedheads standing to add texture to your winter landscape. Coneflower thrives in full sun but can handle part-sun, too, and has adapted to our clay soils.
Sarah Vanek, Mulhall's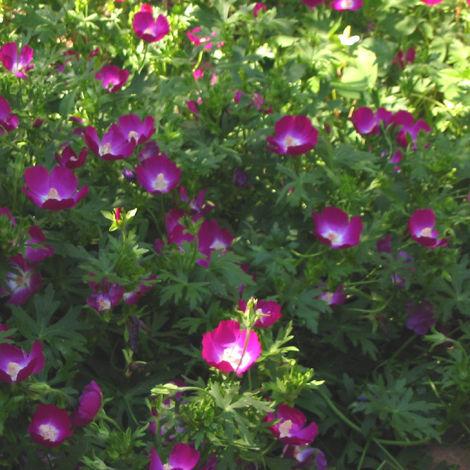 Callirhoe involucrata or Purple Poppy Mallow
This vining groundcover is loaded with cup-shaped red-violet flowers from June to frost. It is native to the Midwest and is able to thrive in dry conditions by forming a deep tap root. It can spread up to 3 feet and looks great cascading over a wall.
Ron Harvey, Urban Trail Gardens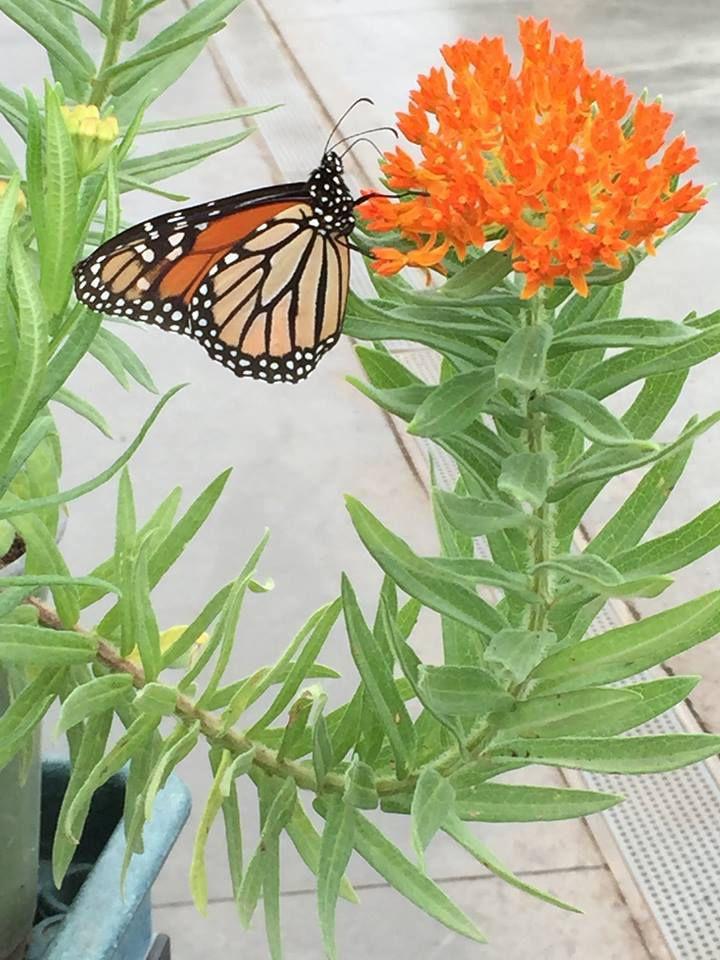 Asclepias tuberosa or Butterfly Milkweed
This perennial bloomer is native to a large portion of the United States. It has beautiful orange flowers, is heat and drought tolerant, and butterflies love it. Asclepias tuberosa is one of the only varieties of milkweed that does not have milky sap and it does not spread quite like the milkweed you see roadside. It also plays an important role in the support of our pollinators.
Michelle Patten, Canoyer Garden Center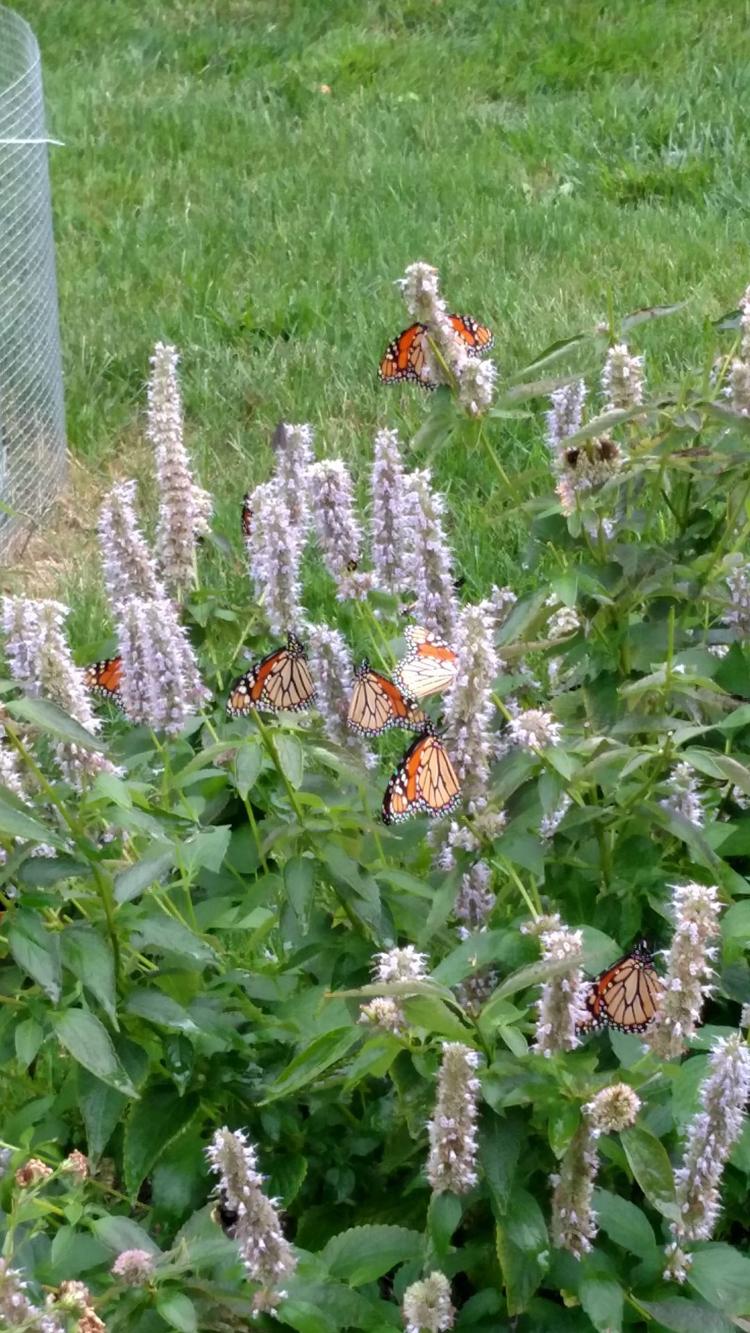 Agastache foeniculum or Anise Hyssop
This minty aromatic perennial herb has attractive lavender-to-purple spike flowers that bloom June to October. Loved by butterflies, bees, hummingbirds and humans, as it can be made into a flavorful tea. This fragrant plant grows in many types of conditions, sun to part shade, and once it is established is drought tolerant. It grows to 30-36 inches and about 24 inches wide, so it's a plant that will make a dramatic showing in your landscape.
Amy Mefford, Indian Creek Nursery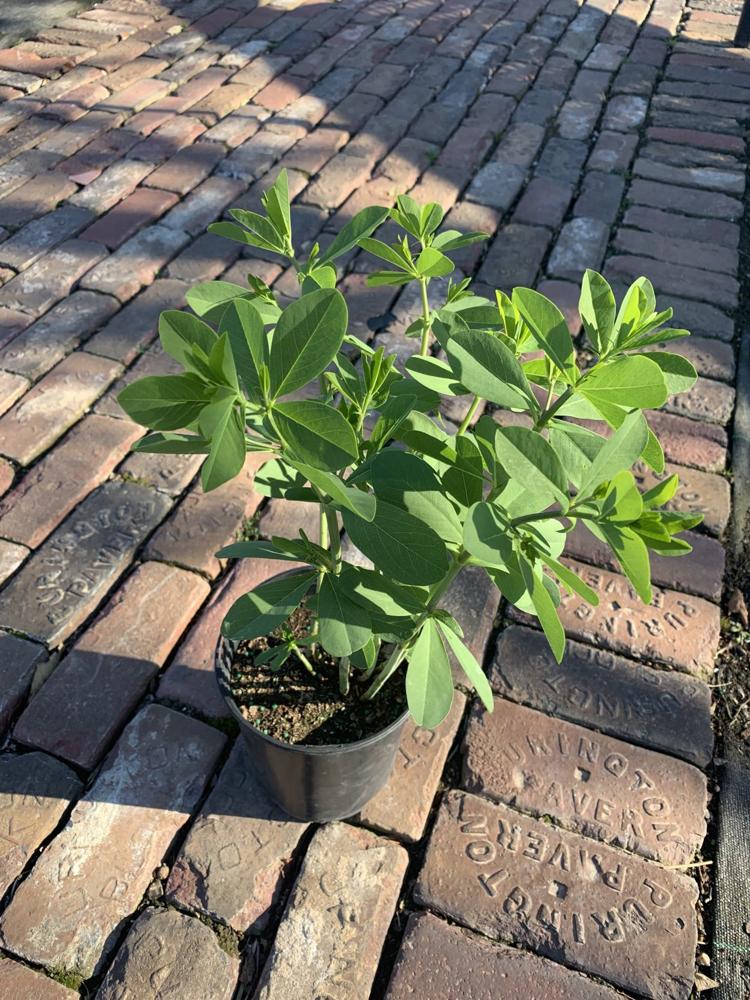 Baptisia Australis or Indigo
Baptisia has beautiful pea-like flowers in the spring and unique seed pods in the fall. It's a very long-lived perennial that forms a shrub-like appearance and tolerates heavy clay soil. It's also a tough and pest- and disease-free perennial.
Kathy Cowles, Lanoha Nurseries
---
NATIVE PLANTS
Beauty is in the eye of the beholder. So Sarah Vanek of Mulhall's offered a list of native trees, shrubs, grasses and perennials. Maybe one will become the perfect addition to your garden.
Trees
Ohio buckeye (Aesculus glabra)
Shadblow serviceberry (Amelanchier arborea)
Hackberry (Celtis occidentalis)
Eastern redbud (Cercis canadensis)
Honeylocust (Gleditsia triacanthos)
Kentucky coffeetree (Gymnocladus dioicus)
Black walnut (Juglans nigra)
Rocky Mountain juniper (Juniperus scopulorum)
Hophornbeam (Ostrya virginiana)
Limber pine (Pinus flexilis)
White oak (Quercus alba)
Bur oak (Quercus macrocarpa)
Chinkapin oak (Quercus muehlenbergii)
Red oak (Quercus rubra)
Black oak (Quercus velutina)
American elm (Ulmus americana)
Shrubs
Saskatoon serviceberry (Amelanchier alnifolia)
Buttonbush (Cephalanthus occidentalis)
Gray dogwood (Cornus racemosa)
Redtwig dogwood (Cornus sericea)
Creeping juniper ( Juniperus horizontalis)
Ninebark (Physocarpus opulifolius)
Fragrant sumac (Rhus aromatica)
Flameleaf sumac (Rhus copallina)
Staghorn sumac (Rhus typhina
Red raspberry (Rubus idaeus)
Black raspberry (Rubus occidentalis)
Elderberry (Sambucus canadensis)
Snowberry (Symphoricarpos albus)
Nannyberry (Viburnum lentago)
Perennials
Yarrow (Achillea millefolium)
Jack-in-the-pulpit (Arisaema triphyllum)
Swamp milkweed (Asclepias incarnate)
Butterfly milkweed (Asclepias tuberosa)
Purple coneflower (Echinacea angustifolia)
Appleblossom grass (Gaura spp.)
Sneezeweed (Helenium autumnale)
False sunflower (Heliopsis helianthoides)
Rough gayfeather (Liatris aspera)
Blue flax (Linum lewisii)
Missouri primrose (Oenothera macrocarpa)
Beardtongue (Penstemon spp.)
Pasqueflower (Pulsatilla patens)
Black-eyed Susan (Rudbeckia hirta)
Goldenrod (Solidago spp.)
Bracted spiderwort (Tradescantia bracteata)
Ornamental grasses
Big bluestem (Andropogon gerardii)
Blue grama (Bouteloua gracilis)
Switchgrass (Panicum virgatum)
Little bluestem (Schizachyrium scoparium)
Indiangrass (Sorghastrum nutans)
Prairie dropseed (Sporobolus heterolepis)
Turfgrasses
Buffalo grass (Buchloe dactyloides)