Some good things have happened because of the floods of 2019.
Michelle Oertwich discovered that she has the best husband in the world. Or, at least, darn close to it.
"I picked the right guy," she said.
When the couple's wedding planned for March 16 had to be postponed because of flooding, Nick surprised Michelle by rescheduling every part of the celebration for March 30.
The cake, the food, the reception — you name it. It all came together in the time of one afternoon — with some help from Michelle's sister, Briana Wietfeld.
"Had we waited any longer, who knows, we likely would have run into tornado season," Nick said.
Sign up for The World-Herald's afternoon updates
Receive a summary of the day's popular and trending stories from Omaha.com.
The Lincoln couple planned to be married in Michelle's hometown, Clarkson. They managed to get there on March 15, but it soon became apparent that most of their guests weren't going to be able to follow.
Out-of-towners were stranded in Omaha. Submerged roads and bridges turned short commutes into five-hour nightmares for others.
When they started hearing stories about people fighting to save their towns, Nick said they realized their wedding wasn't nearly as important.
So, they called it. Hotel rooms they had reserved in West Point, site of the reception, became available to displaced homeowners. The salad for the reception was donated to evacuees in Snyder.
Nick's dad, Doug, donated food prepared for the rehearsal dinner to flood volunteers.
It took some doing, but Nick and Michelle made it to Omaha on what was supposed to be their wedding day. It stung that, although it was 50 degrees and sunny, their ceremony would have to wait.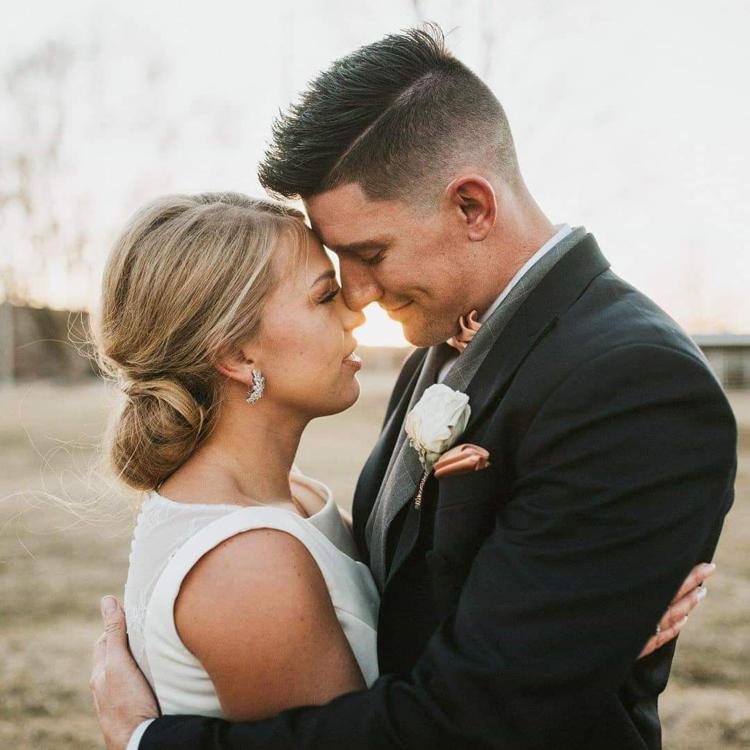 While Michelle was catching up with would-be guests at an impromptu gathering, Nick got on the phone.
"I thought he was just checking on people with the flooding, but he was working to replan everything," Michelle said. "He had everything booked and planned before we left on our trip."
The Oertwichs had already taken time off to honeymoon in Cancun, so they still went. Michelle said it was kind of strange when they arrived to receive congratulations for a wedding that didn't happen, but they still managed to relax and enjoy themselves.
After they returned, their wedding this past Saturday went off without a hitch. All of their vendors were able to reschedule.
The only real hiccup came when their reception venue in West Point wasn't available. So the event was moved to Leigh. Trent Hickman of the Greenhorn in Stanton arranged for a liquor license.
Most of their 400 guests were able to make it, including a few from as far away as California who made a second trip to Nebraska.
Guests talked about what a story they'd have to tell someday.
What Michelle will remember, though, is Nick's response to their own little flood emergency.
"Wedding 2.0 wouldn't have happened without him," Michelle said.
Photos: Major flooding hit Nebraska and Iowa towns in March 2019