With this heat, planting season is mostly over. At least until fall.
Now the battle is on to keep weeds from taking over your garden beds. It's hot, sweaty and sometimes back-breaking work.
That got us wondering. What other cool tools are out there that we've been missing?
Some area garden experts chimed in with their favorites:
Educator for the Nebraska Extension in Douglas-Sarpy Counties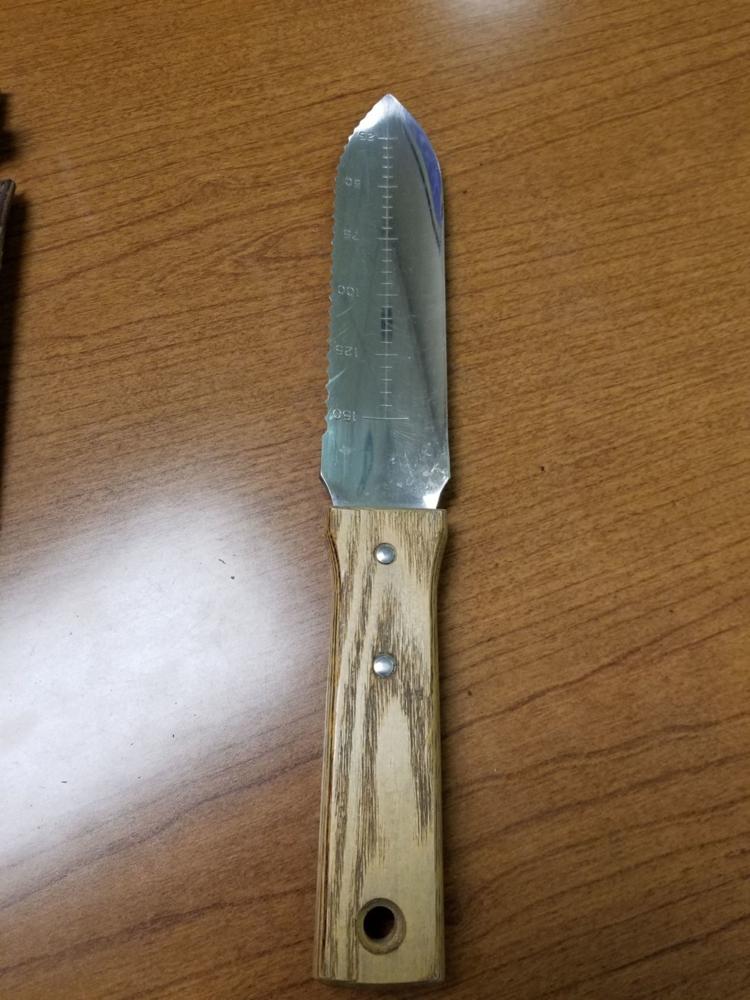 The Culti-Weeder from Garden Works, the Hori Garden Knife and a soil auger that attaches to a drill are amazing tools. The Culti-Weeder has a good hand grip, and the shape allows me to dig into the soil to pop out the weed/plant that I am after. It also has serrated edges that make a great tool to drag across the surface of the soil to snap off weeds. The soil auger/bulb digger is a lifesaver. If you have ever tried to plant more than a dozen bulbs, digging into the soil can be time-consuming. The auger makes easy work to get the soil up and out and the bulb into the ground. The Hori Knife is a great tool to cut into the soil, aid in weeding, and just impressive to use.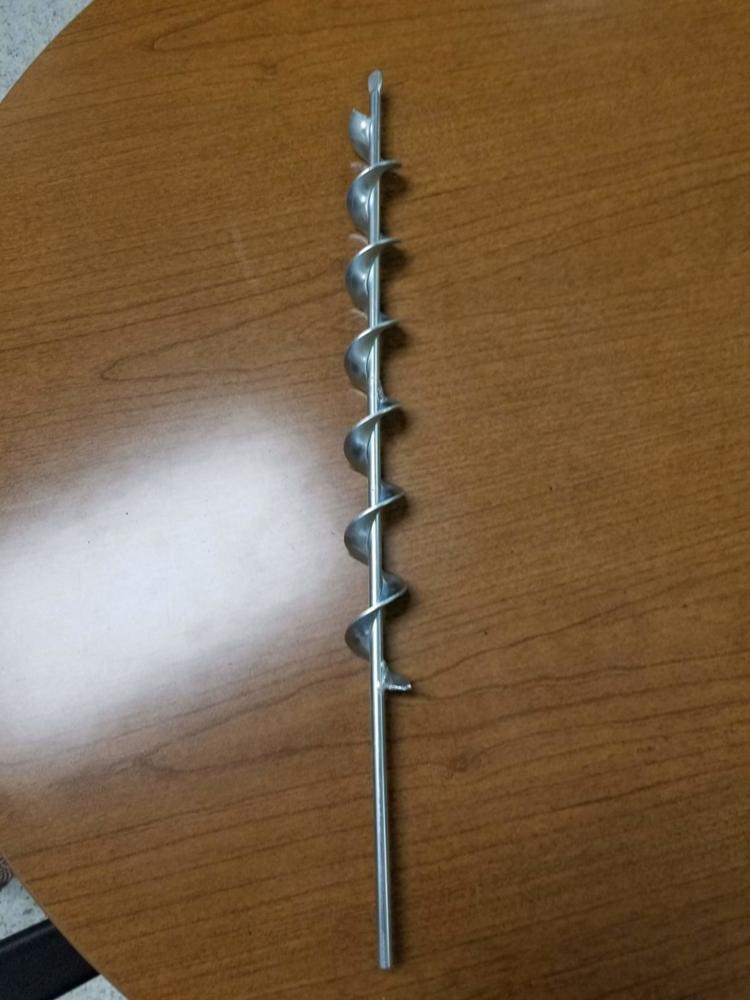 Jim Locklear Director of conservation, Lauritzen Gardens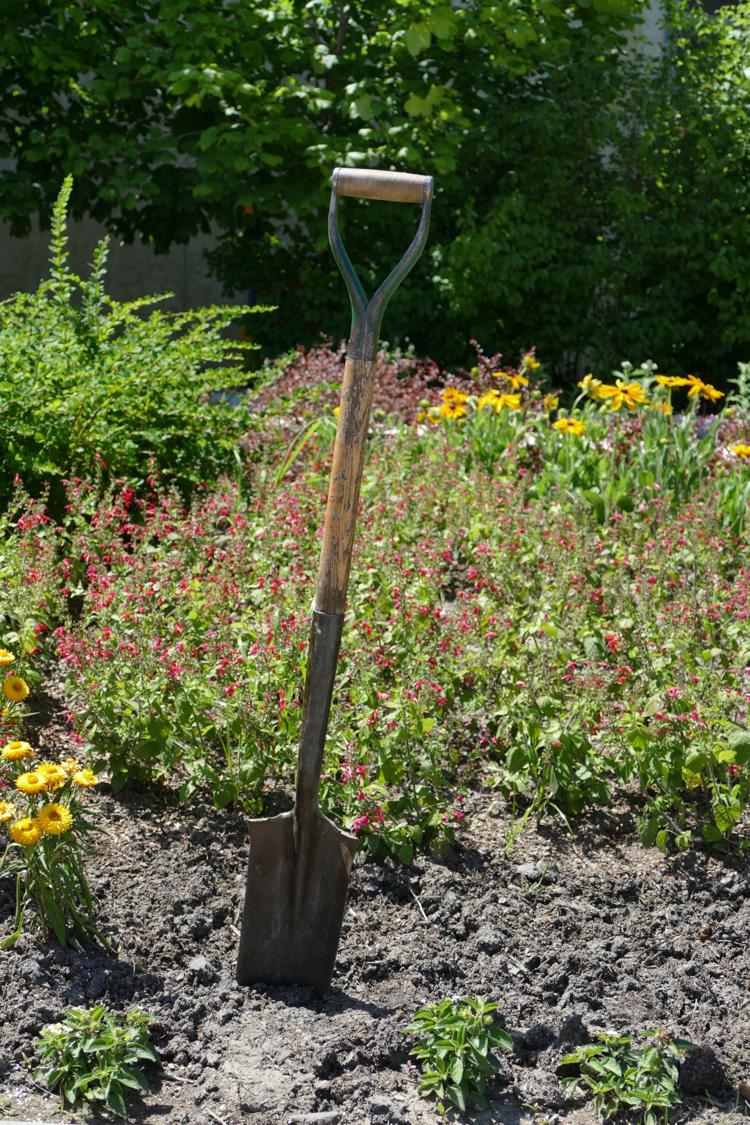 My favorite garden tool is a type of spade with a long, tapered blade with slightly curved edges and rounded tip. The blade on mine is 16 inches long and tapers from 6 inches wide to just over 4 inches wide. It goes by a number of names, but my preference is the sharpshooter (which refers to the way a soil scientist would carry the tool over one shoulder as they went out to dig soil samples, much like a rifleman of old would carry their sharpshooter). My favorite use in the garden is for transplanting. The length and shape of the blade allow for deeper penetration into the soil around a plant than a standard shovel, helping you dig up more of a plant's root system. It is especially helpful for root pruning a small tree or shrub before transplanting.
Senior director of horticulture at Lauritzen Gardens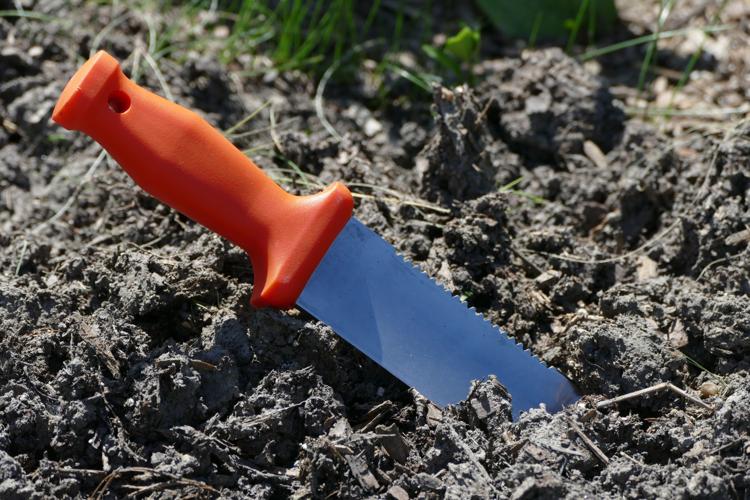 If I had to pick one tool, I would pick the A.M. Leonard Deluxe Stainless Steel Soil Knife for its versatility. It can do all that a trowel can and more. You can stick it in the ground and easily cut through soil and roots with the extra-sharp, serrated edge (trowels tend to dull so quickly). It's also great for dividing plants, and the etched depth markings aid when planting bulbs, like daffodils and tulips. I also prefer the feel of the handle over a trowel and like the straight shape, which makes it easily attachable to a belt. This tool drew a vote of confidence from Justin Evertson of the Nebraska Statewide Arboretum as well.
Nebraska Forest Service and Nebraska Statewide Arboretum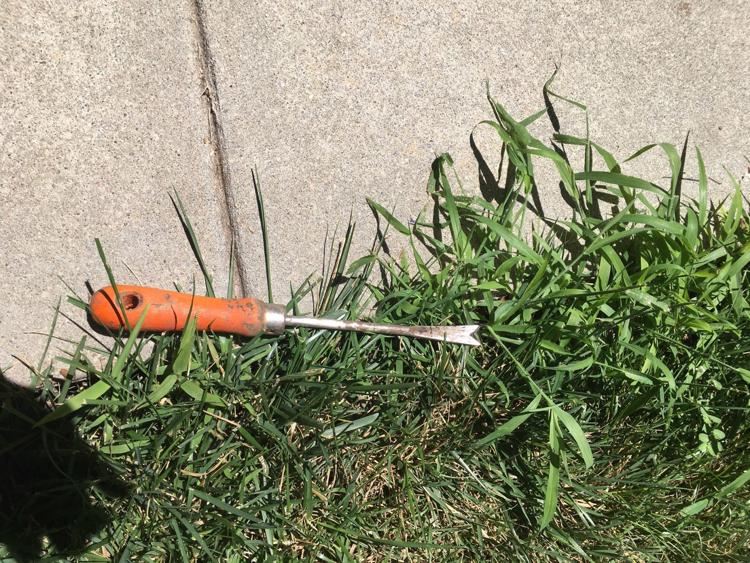 Mulhall's greenhouse team leader and owner of a certified pollinator garden
Definitely a durable pair of pruners, a hand trowel and a spade is always handy. You might also want to add a sharpening tool to that to keep your pruners sharp — that'll help you get a nice clean cut, which is always better for your plants. A kneeling pad isn't something people always think of, but they really do come in handy if you're working on your knees quite a bit. A good pair of gardening gloves is great, too, if you want to keep your hands protected — I really like the Mud gloves. If you have larger projects — maybe you're laying a lot of mulch or renovating a large bed — a good wheelbarrow can be helpful, too.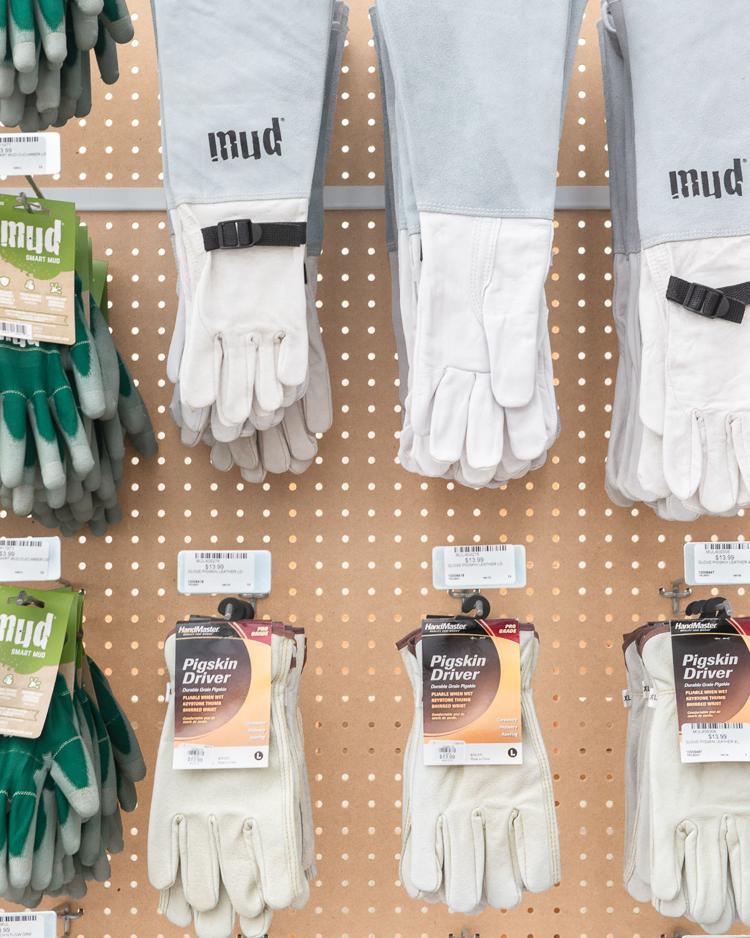 Nebraska Extension in Douglas-Sarpy Counties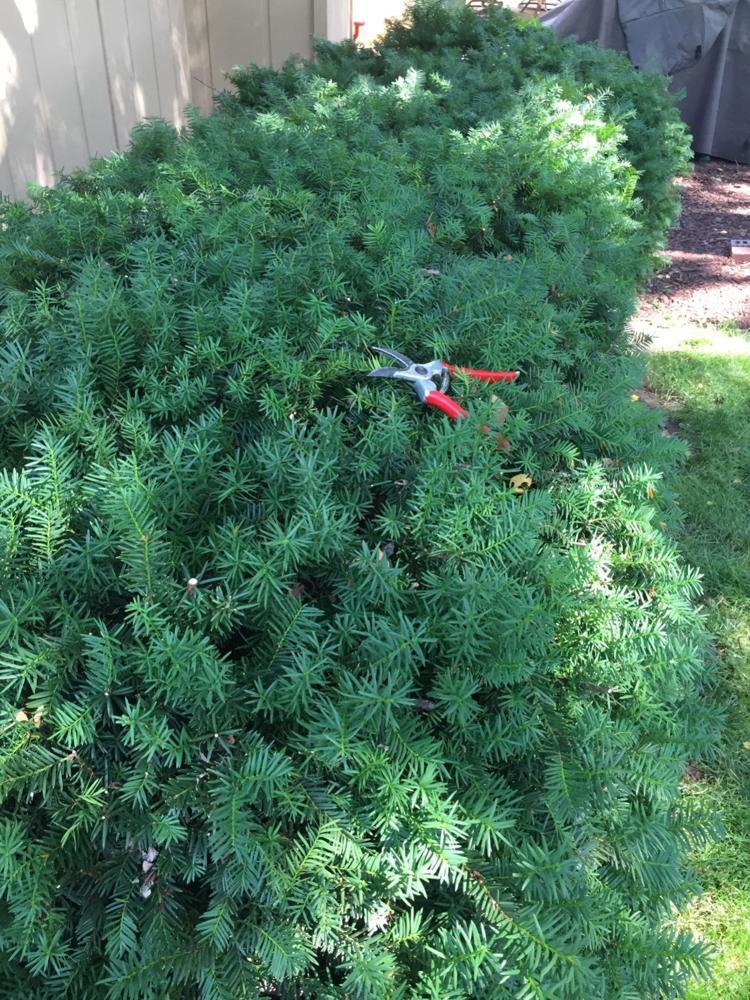 Buy the good, heavy-duty hand-held bypass pruners. The ones with replaceable parts. The name brands, not "joe's pruners." I.E. Felco, Fiskars, Corona, etc. Great for shrub, small tree and perennial deadheading. A pruning saw that cuts on the pull, not the push/pull. Again, the name brands, Fanno, Felco, Fiskars, Corona. Use the "close quarters" model for shrub pruning and regular ones for small tree pruning. Sod spade, aka square nose shovel. Use it for garden digging of any kind as well as sod removal. Can't garden without it. A four-pronged pitchfork. Excellent for loosening soil to start a perennial bed and work in compost.
Senior landscape designer for Lanoha Nurseries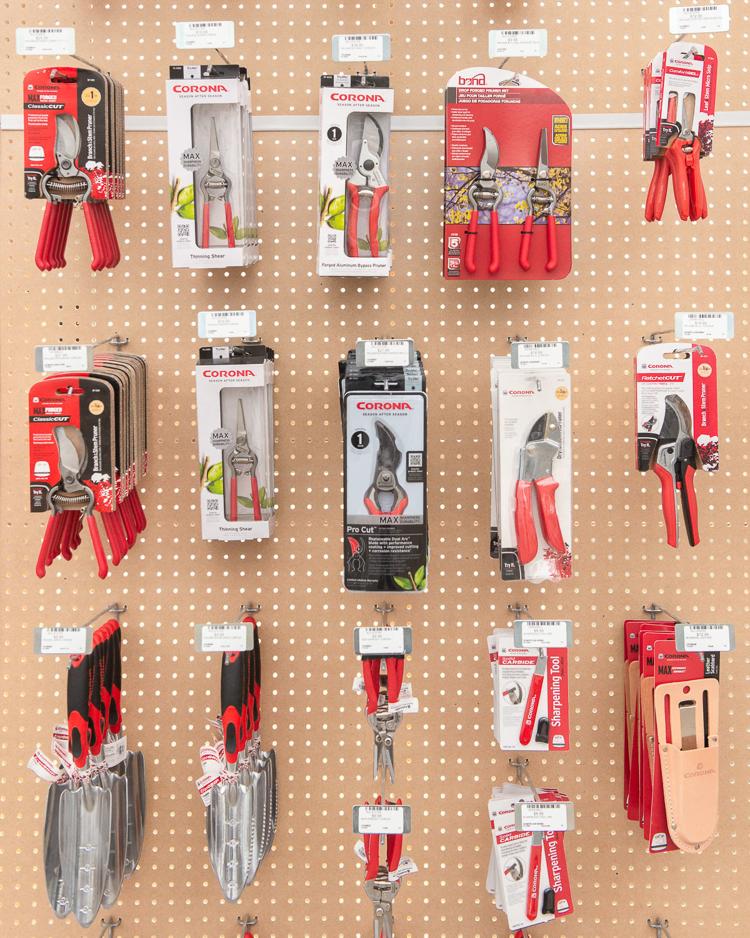 No. 1 is a watering wand. It is extremely important to water your plants though these "dog days" of summer. Using a watering wand, the shower head at the end of the wand allows you to deliver steady amounts of water at the base of the plant, while reducing the amount of runoff. Overspraying the foliage can shock plants with the summer heat, so having the rigid extension of the wand at the end of one's hose can be ergonomically pleasing, as it will reduce the need to bend over. Bypass pruners are an absolute must in the garden arsenal. They make great cuts compared to anvil pruners that crush the stems. Felco and Corona are great brands. A folding saw used to cut back large grasses and perennials is also great for larger pruning projects and clearing wooded areas. A gas-powered sod cutter saves hours of work on any new landscape project. It cuts sod to perfect depths, allowing for a cleaner, easier approach to landscape demolition.
Earl May Garden Center manager
The Grampa's weeder is flying off the shelves. It's just a real easy functioning weeder, especially for older gardeners.
Big sale at Benson Plant Rescue
Could I possibly have written that people are done planting?
Not when they hear there will be 15,000 perennials for sale at Benson Plant Rescue this weekend.
A nursery in Iowa is donating the plants to the rescue, at 7224 Maple St. Buyers are asked to return the plastic pots the plants come in to the rescue.
Plants are $3 apiece or $25 for the first flat of 10. A second flat is $20 and three or more is $15.
"It's a great deal,'' said Dr. David Hibler, who operates the rescue with his wife, Judith Navon. "It's a great opportunity for someone who has a place to plant. It's still early in the season. They can plant and, assuming they keep them watered, they will be well established by the fall.''
Sign up for The World-Herald's afternoon updates
Receive a summary of the day's popular and trending stories from Omaha.com.
Check out nearly 100 stunning photos of Nebraska
Check out some of the most beautiful images of Nebraska.