Kate Betts — a widely recognized name in international fashion circles — will be on the scene for Omaha Fashion Week Spring 2020.
The author and former editor of Women's Wear Daily, Vogue and Harper's Bazaar arrives Sunday evening for three days of meets and greets with budding fashion designers in Omaha and Lincoln.
"It took two years for our schedules to match up," Fashion Week Producer Brook Hudson said.
Betts' appearance is tied to Fashion Week's mission of nurturing and inspiring emerging talent to pursue their dreams in fashion.
"I'm getting her in front of as many fashion students as I can," Hudson said of Betts, who made headlines in 1999 when she took the helm of Harper's Bazaar as the youngest editor ever of a national fashion magazine.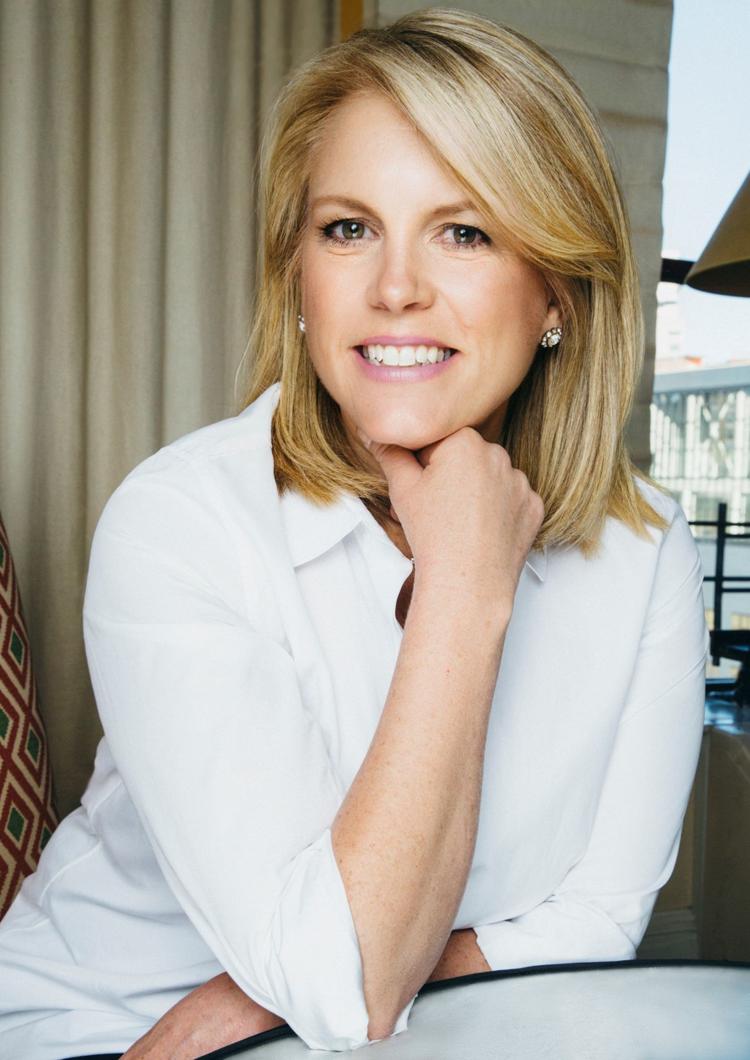 Betts' itinerary starts Monday morning at Omaha South High School with an assembly of 200-plus metro-area teens interested in fashion design.
"South High, in our opinion, has the most robust fashion design program in the metro area," Hudson said.
Instructor Sara Policky's students will make up about half of the audience. The balance will be students from fashion programs at Omaha Central and Burke High Schools. They're being bused to South High at Fashion Week's expense, Hudson said.
Betts is expected to talk about her own Paris dream of building a career in fashion, chronicled in her newly released memoirs, and things she learned about herself and the industry along the way.
Monday afternoon, Betts will be at Metropolitan Community College, talking with fashion design students and instructors.
That evening, she'll be guest of honor at an invitation-only reception hosted by Omaha Fashion Week at the Empire Room at Midtown Crossing.
Tuesday's itinerary includes a trip to the University of Nebraska-Lincoln to speak with students studying textiles, merchandising, design and journalism. Back in Omaha, Betts will tour the Durham Museum's fashion collection before opening night of Fashion Week at the Omaha Design Center in north downtown.
Wednesday morning includes a visit the north downtown workroom of the Fashion Institute Midwest for a salon-style fashion show featuring veteran designers of Omaha Fashion Week, which turns 13 this year. By late afternoon, she'll be on a flight back to her home in New York City.
Sign up for the Go newsletter
This complete guide of local music, movies, dining and entertainment will have you weekend ready.
While Omaha's fall show is devoted to seasoned designers, the spring presentation is a showcase for budding talent.
Billed as Metro Community College Student Night at Fashion Week, the opening presentation will feature designs by 135 students in fashion programs at Omaha Central and Burke High Schools; Nebraska FCCLA, Joslyn Art Museum's Kent Bellows Mentoring Program, Nebraska 4-H and Joslyn's Fashion Arts Mentor Program at Yates Community Center.
Prior to the runway show, Hudson will moderate a panel discussion with Betts and others about careers in creative industries.
"We're demonstrating how fashion can impact lives by inspiring and engaging teens," Hudson said of Fashion Week's work in cultivating fashion design talent. STEM even comes into play.
Students who may not be applying themselves in a traditional math and science curriculum, for example, suddenly are taking measurements, making patterns, engineering garments and solving problems. Those who walk in shows are learning about poise, discipline and self-confidence.
"Wednesday's Cancer Survivor Show is about recognizing that we're all beautiful regardless of what we're going through," Hudson said.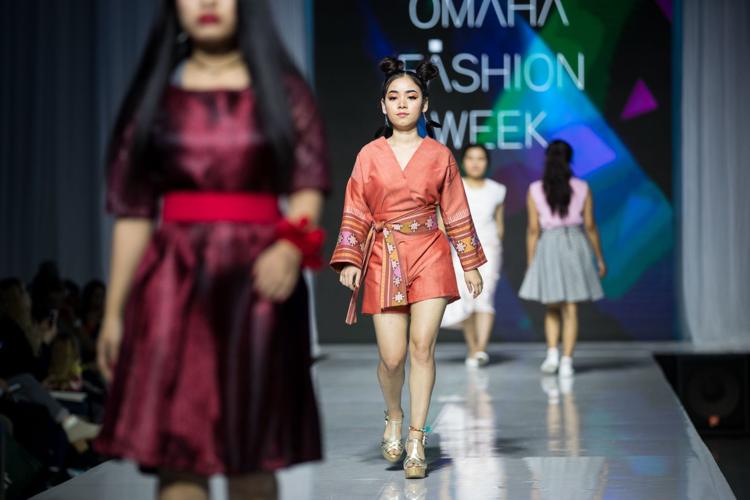 The collections on the runway Thursday and Friday are by students at UNL and designers who have graduated from Fashion Week's six-month mentoring program and who reinforce the up-and-coming design aspect of Omaha Fashion Week, Hudson said.
Admission to Tuesday's runway show is free to students with ID. Complimentary blocks of 10 tickets are available to teachers and leaders of youth groups, Hudson said.
As of Thursday, she had received requests from more than 350 organizations.
"We'll probably end up with 900 students, based on ticket requests," Hudson said. "That's a record. It's remarkable."
Kate Betts is a bestselling author and award-winning magazine editor and manager who has held top positions at two of the world's most successful fashion magazines, Harper's Bazaar and Vogue. In 2003, she was named editor-at-large at Time magazine, where she created the first globally published style supplement, Time Style & Design, in addition to writing and managing a popular blog for Time.com and covering the business of fashion for the newsweekly. She has authored the New York Times bestseller "My Paris Dream: An Education in Style, Slang and Seduction in the Great City on the Seine," and the critically acclaimed book "Everyday Icon: Michelle Obama and the Power of Style," among other titles. In 2014, Betts launched Kate Betts+Co., a New York City-based content company specializing in luxury brand narratives for a broad range of clients in the fashion, beauty and hospitality sectors, including DFS, Ritz-Carlton, David Yurman, Estée Lauder and Chanel.
---
Made right here: 12 things you may not know came from Nebraska