Debbie Roberts loves unpacking the quilts for her show each year at Minglewood Lodge in Gretna.
The owner of the Quilted Moose store asked customers to submit blue and white quilts for the Friday and Saturday show that benefits ALS Foundation for Life and the Juvenile Diabetes Research Foundation.
Last winter, the color theme was red and white.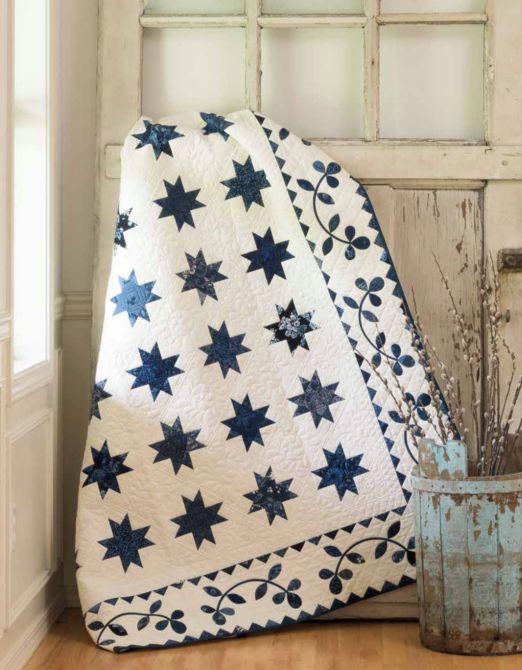 "We are expecting over 50 quilts again this year, ranging in size from small wall hangings to large bed-sized quilts," she said.
This year's color theme started with a quilt that Roberts designed for a new book called "Blue & White Quilts: 13 Remarkable Quilts with Timeless Appeal" for Martingale Publishing.
"My quilt 'Bliss' is an original design based on my love of antique quilts," Roberts said. "It's a design of pieced star blocks with an applique border."
Some of the quilts for the show are antiques that customers are willing to share, some are items they made in the past few years and others were just finished in time for the show.
Roberts said it's impossible to pick a favorite.
"I am always blown away by our talented customers," she said.
All 48 of The World-Herald's state quilt blocks, published in 1938