Guests are always amazed when they first see Nancy Rips' dramatic two-story wall of books.
Then they want to know: How does she reach the top two shelves?
"They always ask that," Rips says.
That's where she parks all of her old textbooks, so it's a climb up the library ladder that she seldom needs to make.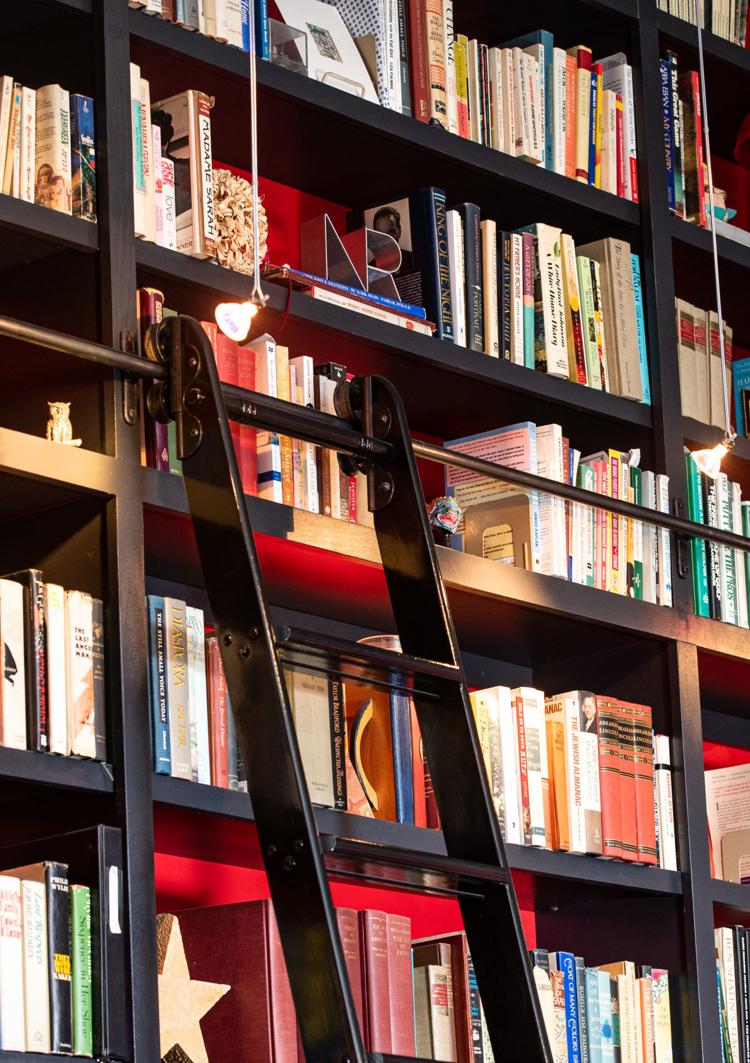 "I keep my books forever," she says. "I have my children's books."
The only books she gives away are the advance reading copies that she has picked up from her job at The Bookworm. Those are stored in a back bedroom of her apartment at One Pacific Place for guests to enjoy.
Her bedroom, done in a joyous red, is home to scrapbooks, spiritual books and novels focused on women. Scripts from her radio and past TV shows can be found in her office.
"This is where I do all of my work," she says. "This is where I spend all of my time."
She also has eight shelves of cookbooks in the kitchen.
Her love for the written word stretches back to her childhood when she'd curl up on a couch in the library of her father, Dr. Leon Fellman.
"I loved it," Rips says. "I used to like to be with him while he was reading."
She began selling books in 1976, when she worked at the old B Dalton Bookstore at Westroads Mall. She is past president of the Omaha Public Library Board of Trustees and still serves on the Library Foundation's Advisory Council.
She has written five books; a Hanukkah book for children was published this fall. She also does a radio show about new books, and had reviewed books on KMTV for 18 years.
Rips loves biographies and books about words. She collects dictionaries, books with quotations and books on Judaism.
There's also a section of theater programs from her many trips to New York City.
Two days were spent organizing the books into categories when she moved into her apartment 22 years ago.
They fill the black custom bookcase, which stretches 12 shelves up.
"I think this is art," she says, as she gazes at the bookcase. "As beautiful as any painting."