Jenni Toebben loves it each November when, with Thanksgiving behind her, she can finally pull out her carefully marked Christmas bins and start decorating for the holidays. Her kids won't let her start any earlier.
It's almost like opening a scrapbook, she says.
"I'll have an ornament given to me by someone who is no longer around and certain ones I've given to the kids depending on what has gone on in their lives," she says.
Cookie-cutter ornaments go on the kids' tree. "When I first got married I could not afford anything. I did cookie cutters with curling ribbons."
Toebben loves everything about Christmas. She says her traditional two-story house in The Farm subdivision in Elkhorn is perfect for the holiday, which is one of the reasons she loves it, too. Her home has three fireplaces, lots of room to entertain and plenty of space for her four trees, each with its own theme.
The house has a formal dining room, where she decorates the table differently each December. Last year, it was gold and silver. This year, she's considering nutcrackers.
She has plenty. A lower-level storage room is bursting with Christmas items. She's on the lookout all year; it was still hot when she spotted adorable Stewart red plaid plate chargers she had to add to her collection.
It's the same way with the Spode pieces that dot the house and fill her largest tree in the living room. She's obsessed with plates and addicted to the English brand, she says, especially the blue-and-white variety.
"I can go to an estate sale or some junky antique shop, and I have a radar for blue and white," she says.
The tree in her office is done in pastels and adorned with houses and dogs; she's a Realtor and shows her two Sussex and one English toy spaniels. She and Bertram, Pirbright and Roberta drive to about 30 shows a year.
Her Christmas decorations don't come down until the end of January because of two events earlier in the month.
The children's tree is on the lower level. It's bright with primary colors and lots of animals.
"I collected a lot of it for my kids as they've grown up," Jenni says. "When Emma and Spencer were little I would have them help me decorate that tree."
The tree in the family room off the kitchen is done up in gold and burgundy, and is the dressiest of the four.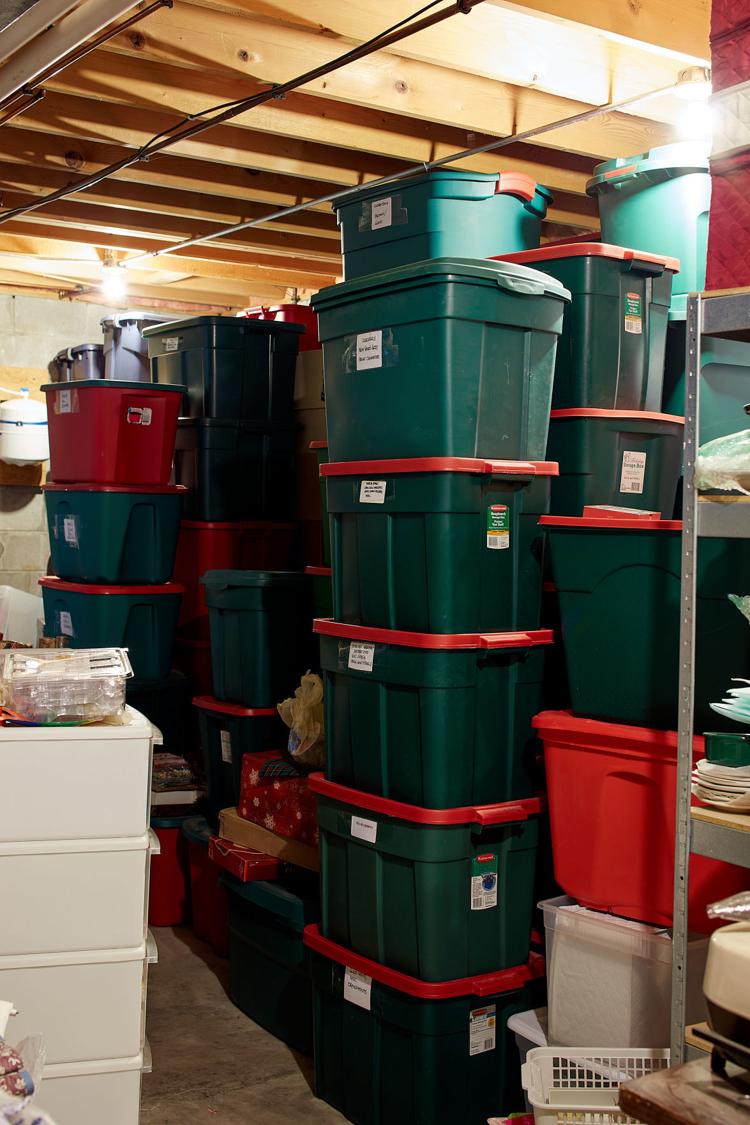 Each tree is assigned its own storage bins. Same with the greenery for the mantels and similar ornaments, many glass because they are inexpensive and add pops of color.
Jenni would much rather go to someone's house than a restaurant for a night out and has several parties over the holidays. One year, she did an exhausting seven in 10 days. At least it kept her house clean, she says, laughing.
She bakes, too: cookies and English muffin bread.
"It is one of my favorite holidays," she says. "I love winter. It's a time when families get together. It's fun because you make your house look different. People kind of get in the spirit, which I like."
Jenni's English muffin bread recipe
Grease two bread pans and dust the pans with cornmeal.
Combine 3 cups of flour, yeast, sugar, salt and baking soda in a large mixing bowl.
Heat the milk and water until very warm. Do NOT overheat- if it is too hot, it will kill the yeast. I heatthe liquid mixture until it feels fairly warm to the touch.
Add half of the milk/water mixture to the dry ingredients and stir until combined. Then, alternate adding the rest of the liquid with 2 ½-3 cups of the remaining flour, stirring to combine as your go. The mixture should be slightly sticky when done- not too wet and not dry to the touch.
Divide the dough and put into the prepared bread pans. Cover with a tea towel, and place in draft-free spot. If you have a gas oven, keep the oven off and place in there to rise. I turn my electric oven on the lowest temperature and then turn off when the temperature is reached, before I put the bread in there to rise.
Let rise until bread is just below top of pan. Around 25 minutes. Then remove from oven (if using oven to raise dough) and heat oven to 400 degrees F. The dough will continue to rise a little while the oven is heating up.
Uncover pans, and place on middle rack of oven. Bake for 25 minutes until golden brown.
Immediately remove from pans when bread is done and let cool on rack.
Fabulous toasted, or as French toast. Also freezes well.
Photos: Jenni Toebben's house dressed up for Christmas
Toebben house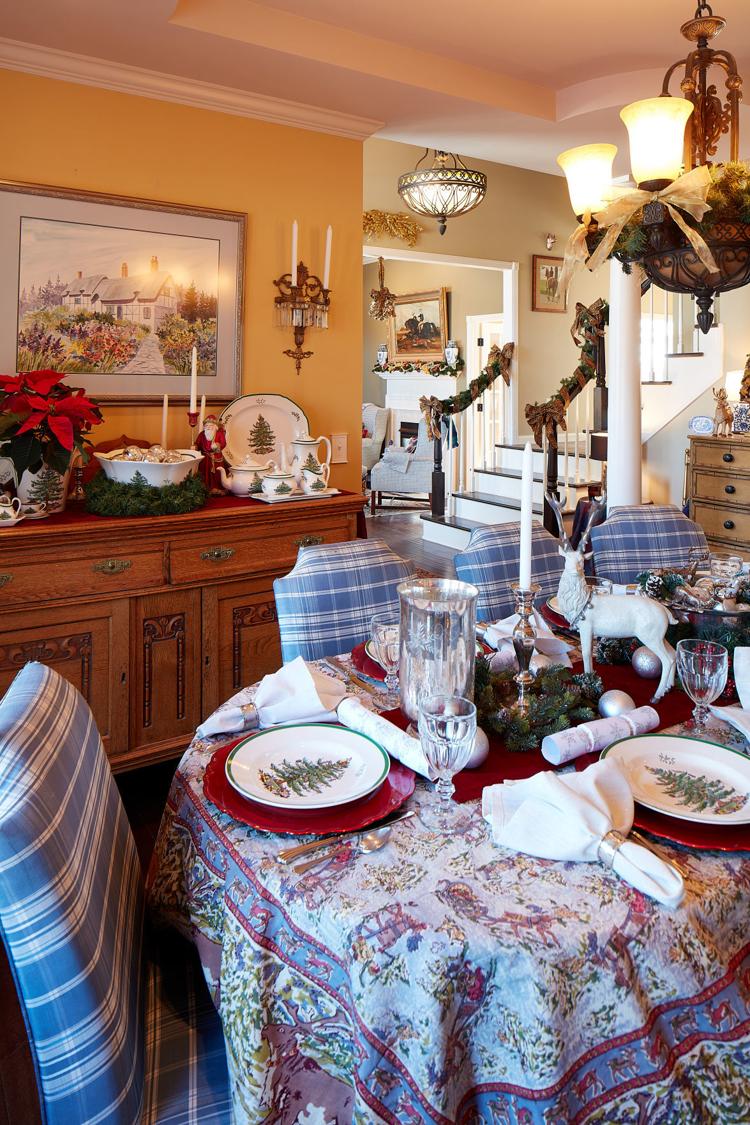 Toebben stairs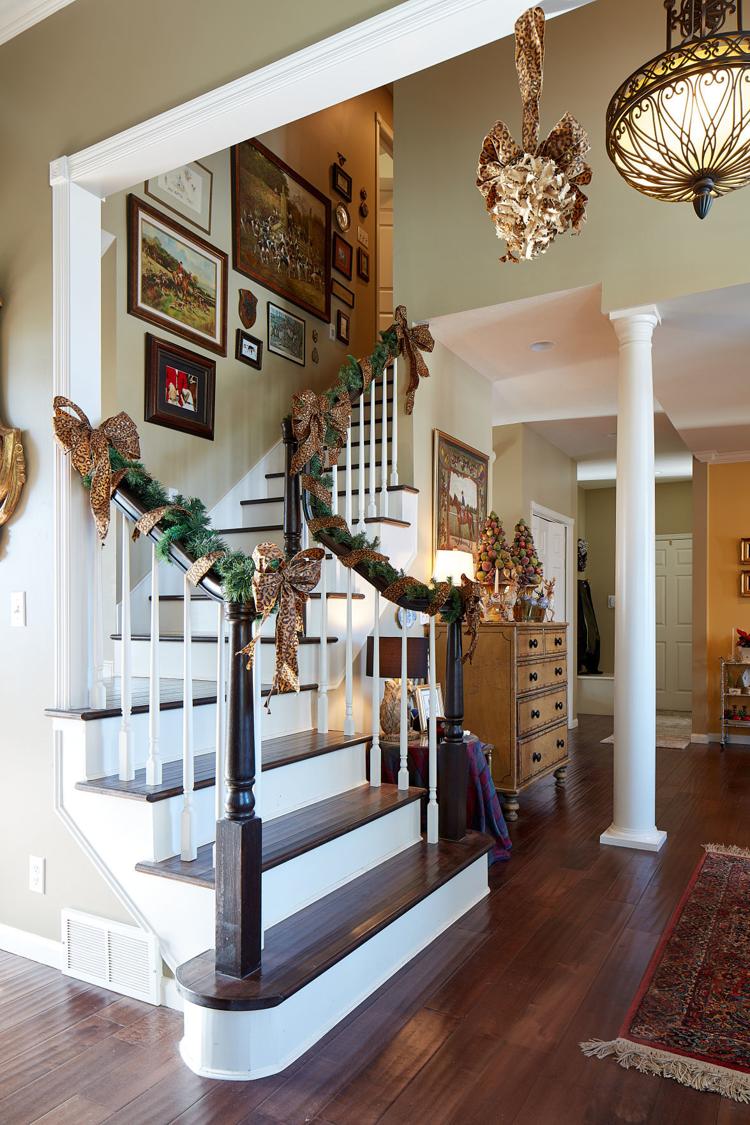 Toebben dining
Tobben dogs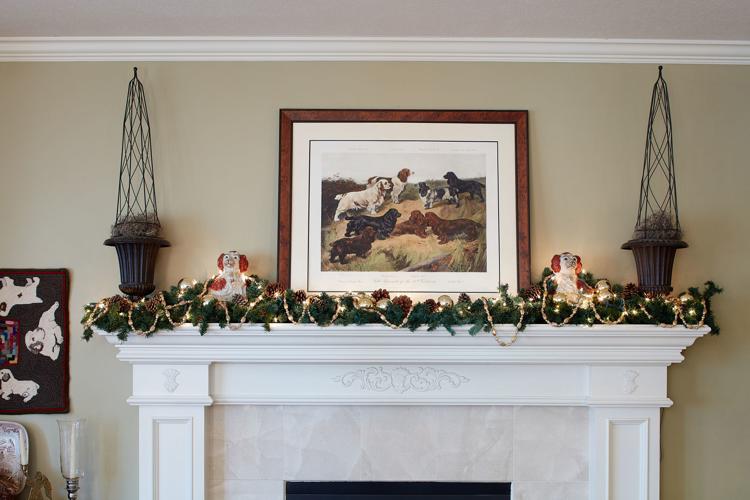 Toebben prints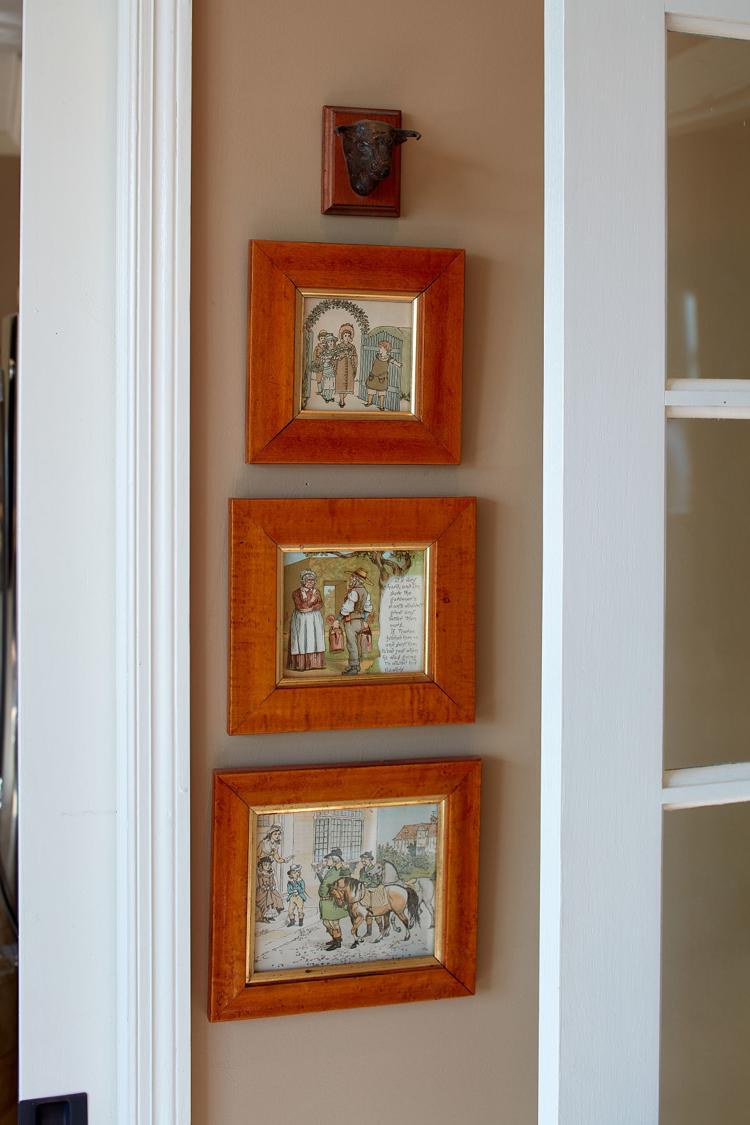 Toebben office
Toebben office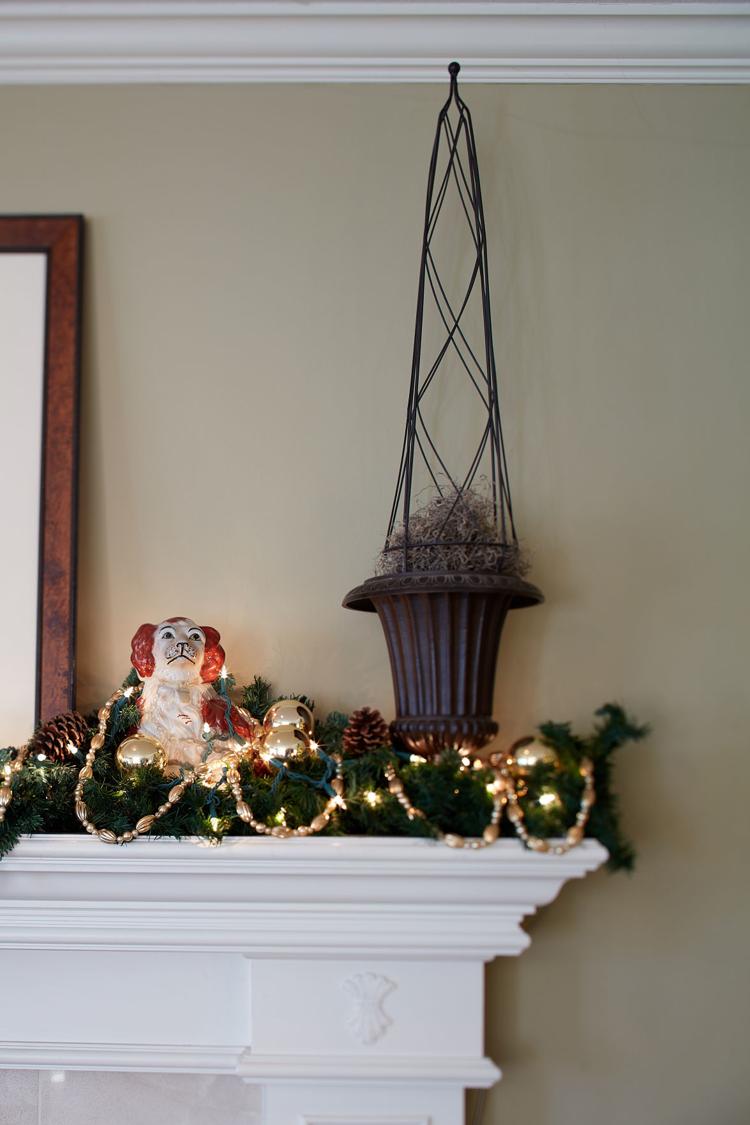 Toebben office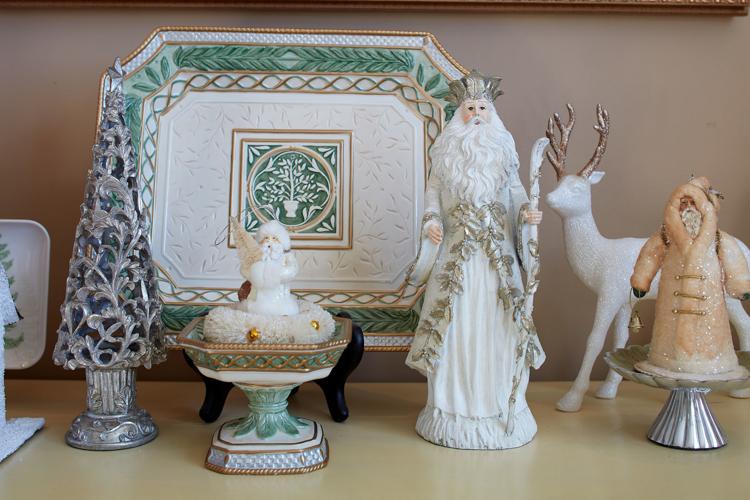 Toebben office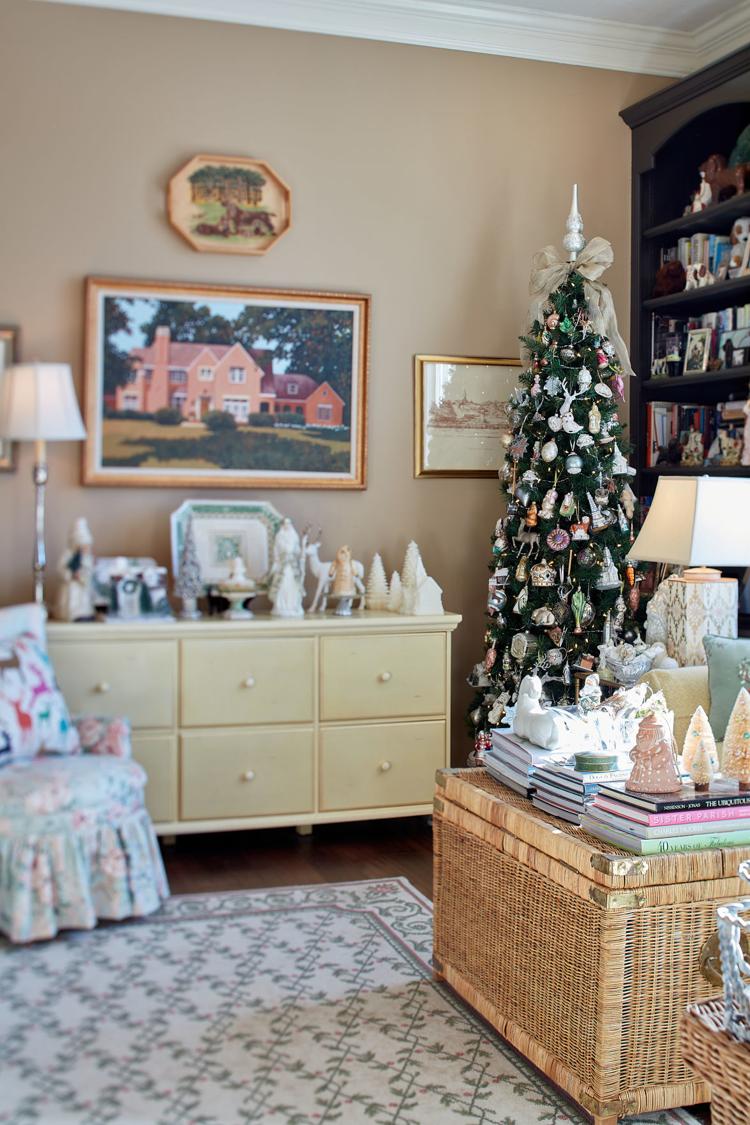 Toebben office tree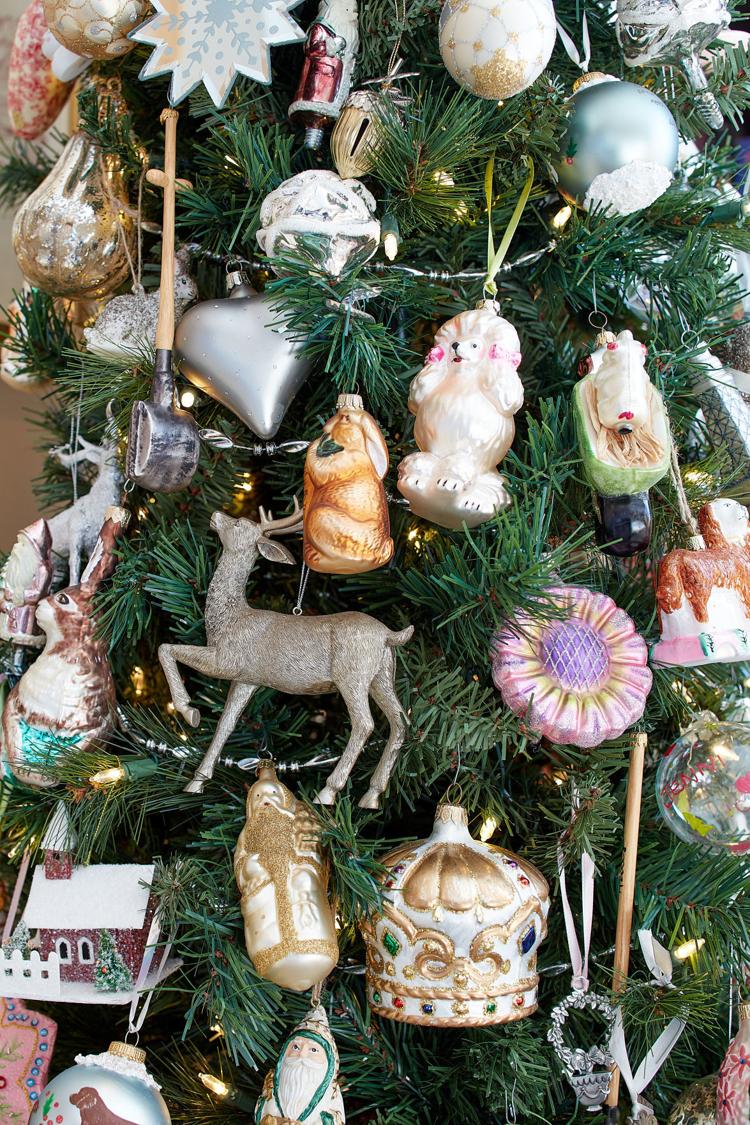 Toebben's office santas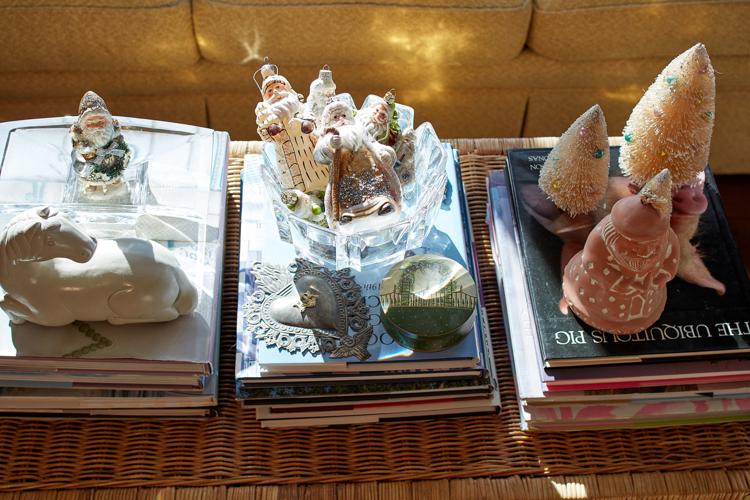 Jenni's children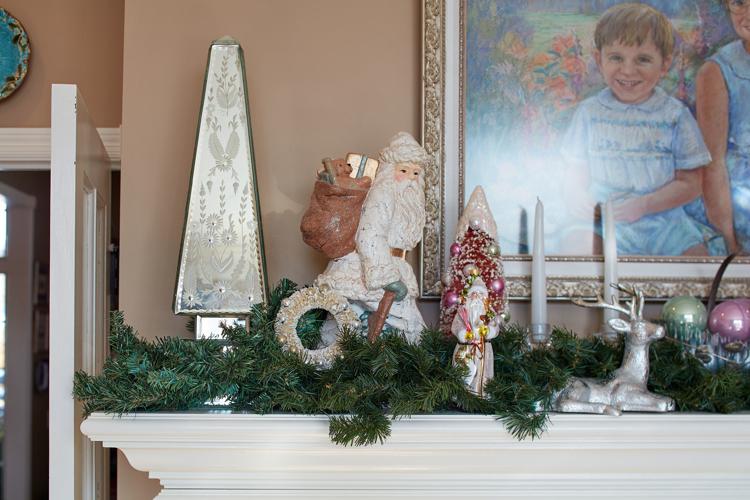 Toebben living room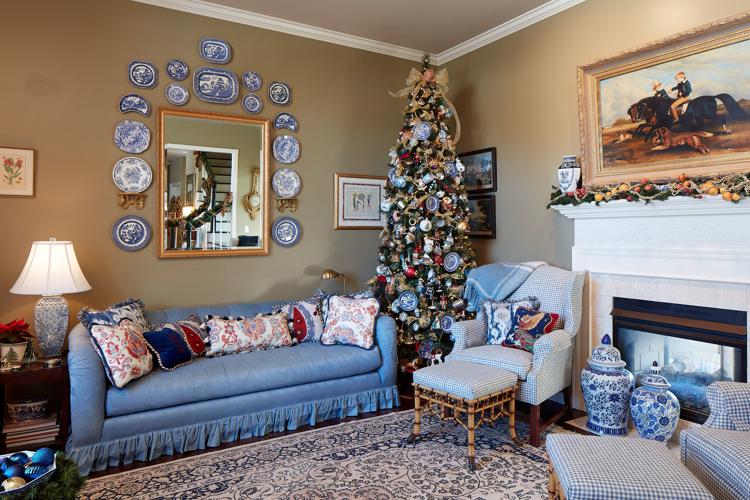 Toebben living room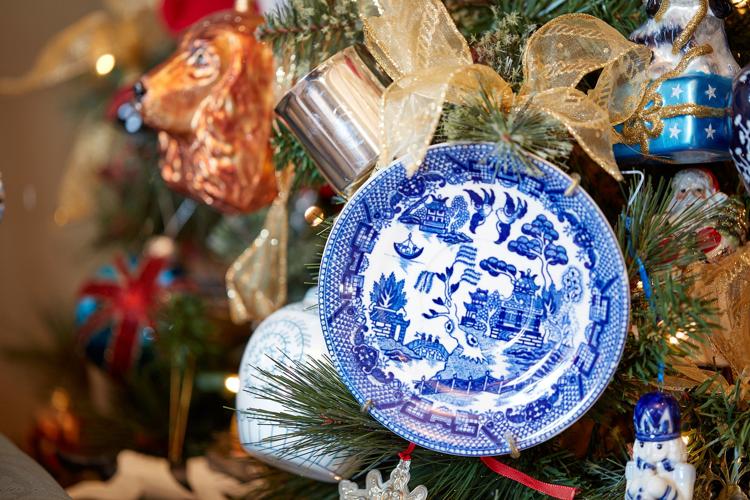 Toebben family room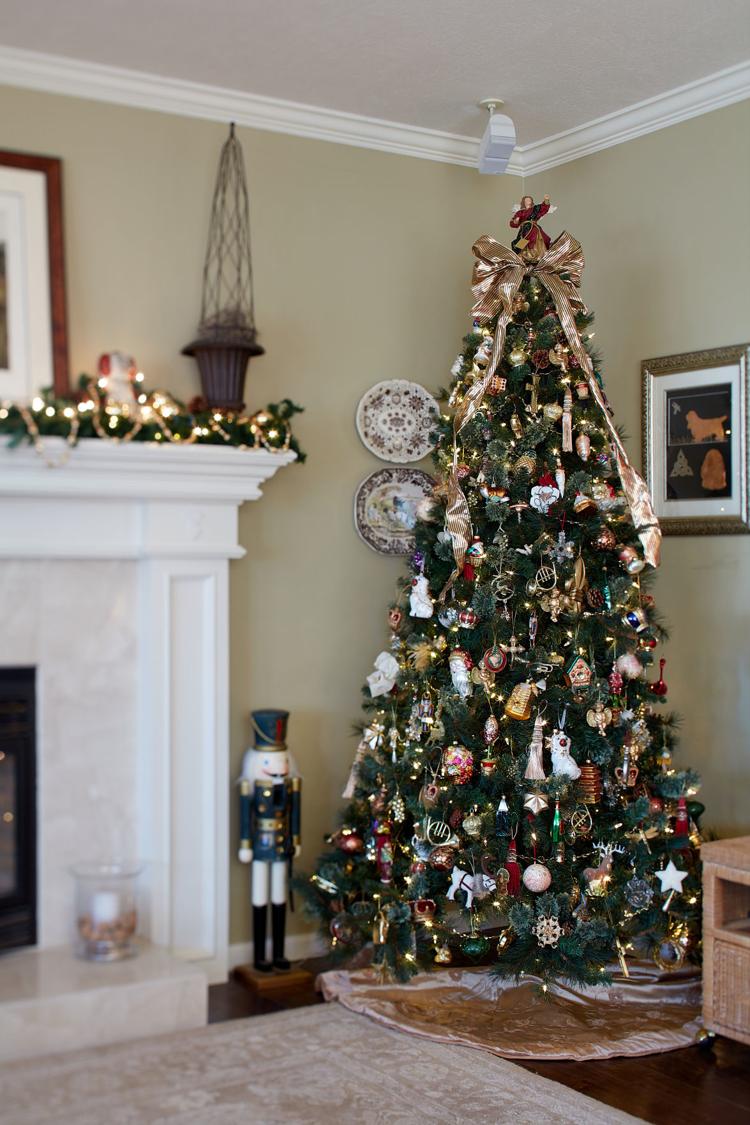 Toebben secretary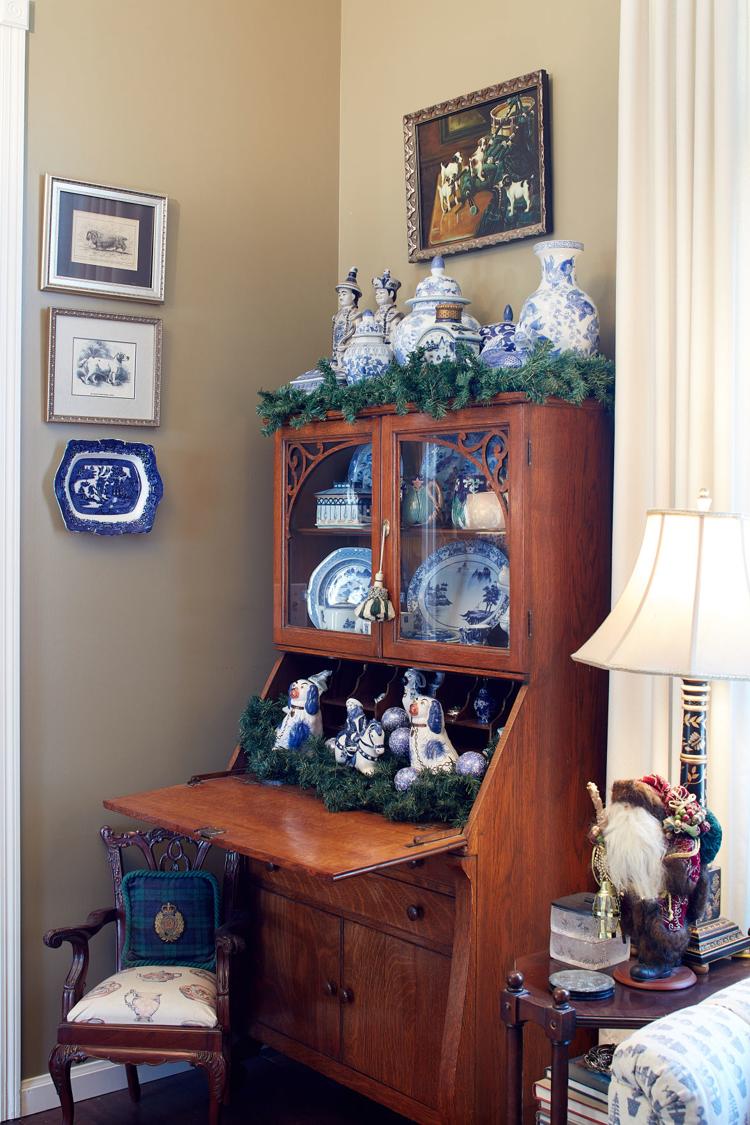 Toebben dogs in family room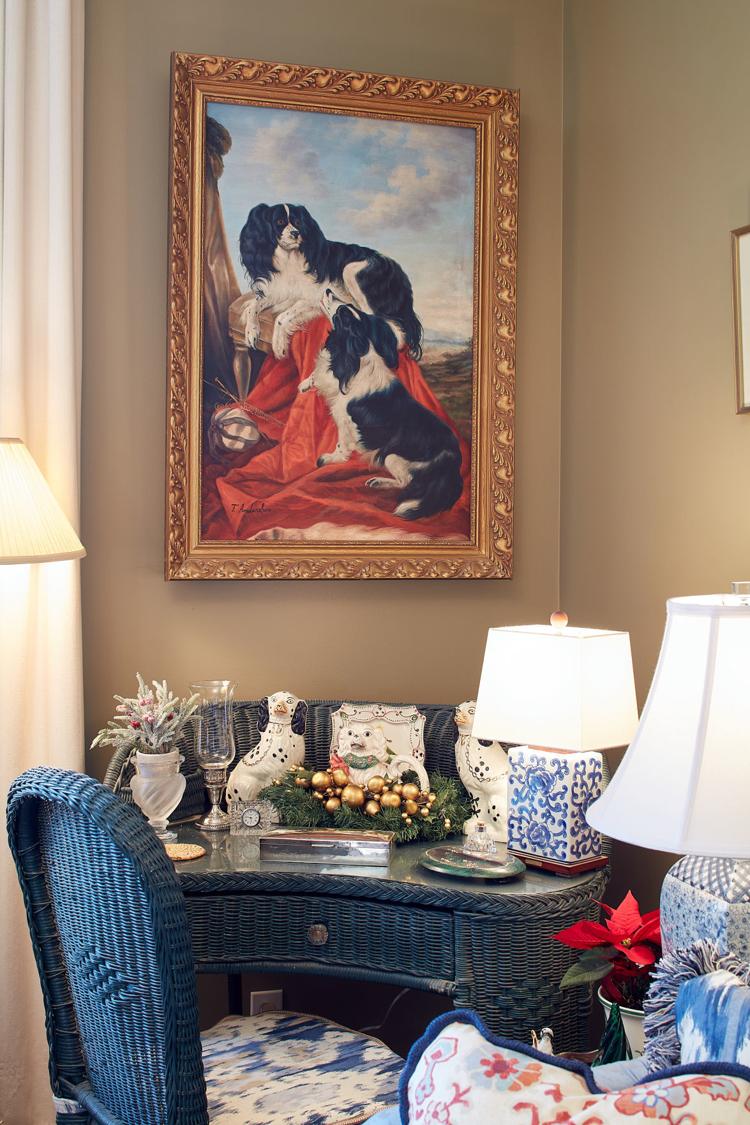 Toebben dogs
Toebben basement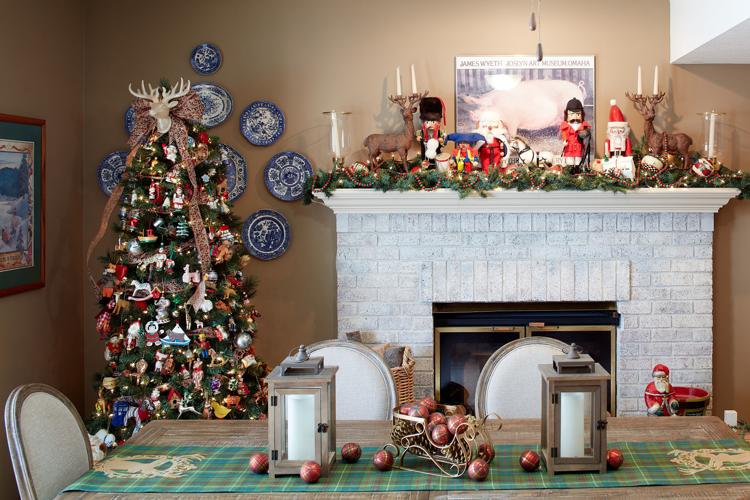 Toebben downstairs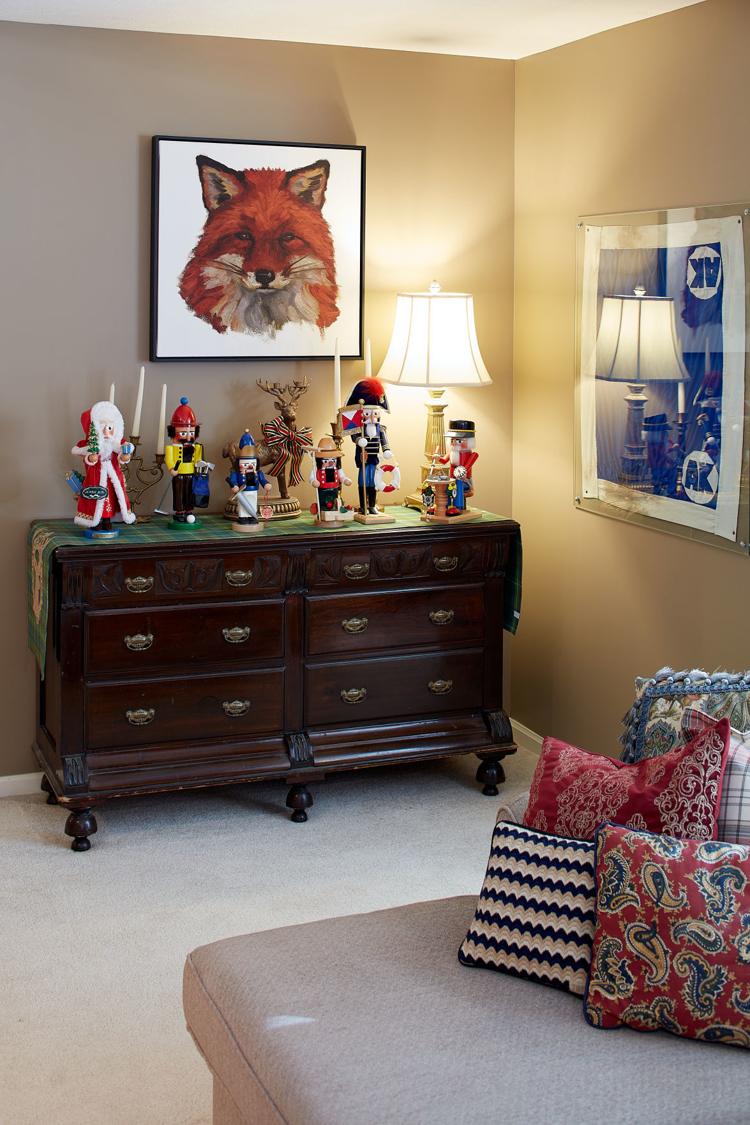 Toebben nutcrackers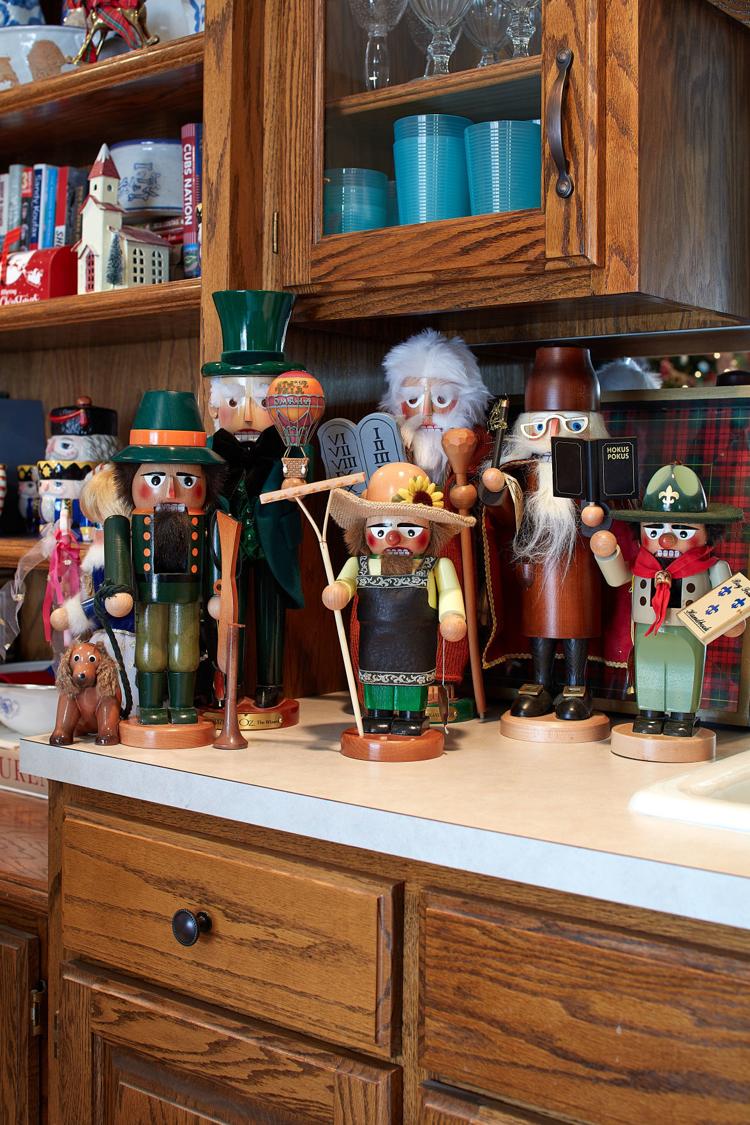 Toebben bins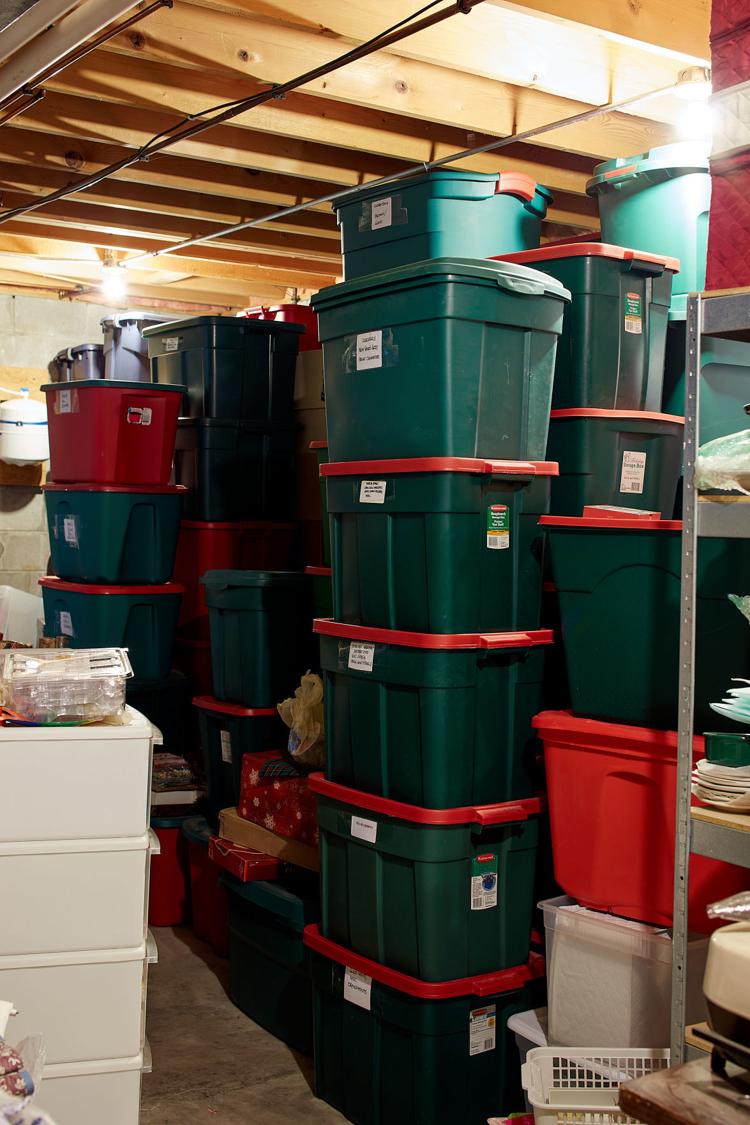 Toebben dishware