A state that has six seasons must be something special.
We didn't know that Vermont has the traditional four seasons, plus mud and stick, until we visited last fall.
Stick season – when leaves have dropped but snow has yet to arrive – would be here soon, John and Marian Pelton explained during our late October stop in West Rupert. The hamlet is in southwest Vermont, near Green Mountain National Forest.
Mud season comes with the snowmelt, between winter and spring, and turns everything brown and gray, the one-time general store operators said.
The fall color show was still going strong for our weekend of hopscotching the state. Three must-sees on our itinerary: the state capitol in Montpelier, Ben & Jerry's ice cream factory in Waterbury and a maple farm (Baird Farm in North Chittenden).
Our foursome started off in Burlington, with a stroll through Church Street Marketplace. Think Omaha's Old Market, with pedestrian-only traffic.
In Montpelier, Lorna Maloney welcomed us to Vermont's third and current statehouse, completed in 1859 after the state's second structure burned two years earlier. Its original copper dome was replaced with gold 40 years later.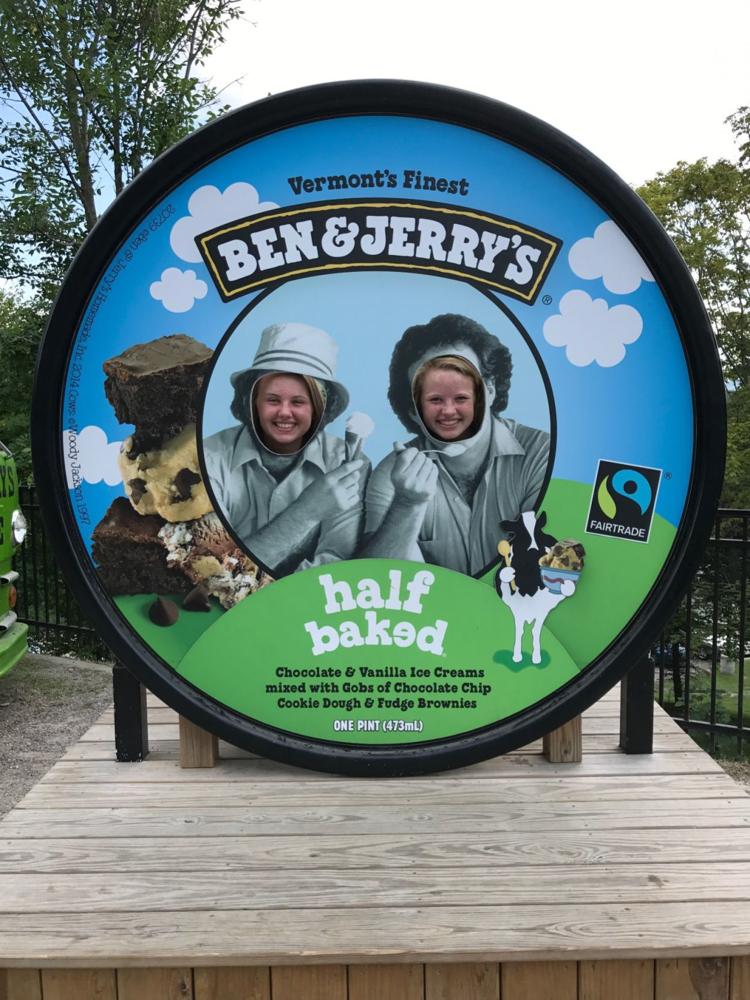 At Ben & Jerry's, a 45-minute wait for a tour left us no choice but to have ice cream at the Scoop Shop. On the tour, we learned that Ben & Jerry's has developed more than 400 recipe flavors and 70 are in play at any time. Half Baked is the most popular, followed by Cherry Garcia.
Baird Farm has been in the family for 100 years. Jenna Baird told us how her great-grandmother operated the original sugar house. She also said it takes 45 to 55 gallons of sap to make one gallon of maple syrup. The Baird family starts tapping trees in January; by March, sap production is at its peak.
March Baird gave us a tutorial in syrup, which is graded on a four-point scale for color and taste: golden delicate, amber rich, dark robust and very dark strong. "I prefer the third level, dark robust," she said. "It's more versatile. You can cook with it, but it's not overpowering."
During our weekend, we repeatedly discovered things made with maple syrup. We tried maple beer, maple popcorn, maple ice cream, maple butter, maple kettle corn, maple sriracha and maple taffy. We drew the line at maple cotton candy.
The highlight for our foursome turned out to be a Saturday morning walk near Manchester on Lye Brook Falls Trail, which is part of the Green Mountain National Forest. Dodging fallen trees and crossing streams put some challenge into our walk. Partway into our hike, rain turned to snow, which made our trek even more interesting.
Confession: Our trip wasn't spent entirely in Vermont. While heading back to Burlington for our flight home, we ventured into New York state for a short visit to reconstructed Fort Ticonderoga. We learned that while the star-shaped fortress was attacked six times during two wars, the fort never sustained a direct assault. We also learned that Benedict Arnold had a bit of hero in him. He and Ethan Allen led an early morning raid May 10, 1775, and snatched the fort from the British. This marked the British's first defeat in the Revolutionary War.
We took a quick drive to Mount Defiance for a panoramic view of the fort and Lake Champlain. With more time, we would have walked to the summit of Defiance. The view at 800 feet above the lake gave us a better perspective of why this location was chosen for the fort and reinforced our perception that Vermont is worth visiting again – avoiding, of course, stick and mud seasons.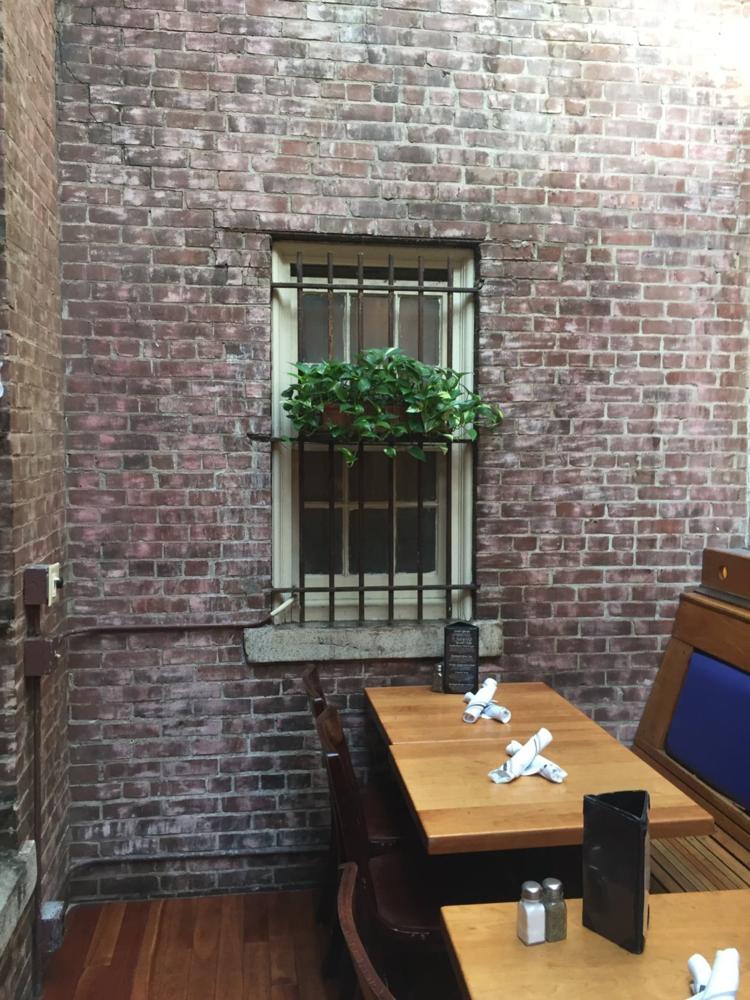 EATS ALONG THE WAY
We had time to try only a handful of restaurants, so we looked for ones with history.
Sweetwaters, in a 140-year-old Burlington building that has served as a trust company, clothier and woodenware company. The Shirt Sleeve (sandwich) tasted better than its name. Maple crème brûlée for dessert launched our pursuit of everything maple.
The Barn Restaurant and Tavern, a working barn in Pawlet until sometime after World War II when a highway cut off the structure from the pasture. Try the Chicken Mettowee, chicken breast topped with Cabot cheddar, prosciutto and basil cream sauce.
The Dorsett Inn at Bennington, which in 1796 began serving travelers on their way to market in Boston and Albany. Our breakfast choice? Pancakes with maple syrup, naturally. We enjoyed our walk through Dorsett, especially Maple Hill Cemetery.
The Whip Bar & Grill, at the Green Mountain Inn in Stowe, a cute tourist town in the valley between Mount Mansfield (the highest point in Vermont) and other peaks of the Green Mountains to the west and the Worcester Range to the east. The Whip has hosted two presidents: Chester Arthur and Gerald Ford. Maine lobster popovers and Smoky Vermont pork potato croquettes were too intriguing to pass up. Fans of the "Sound of Music" will enjoy a side visit to the Trapp Family Lodge, with its sweeping mountain vistas reminiscent of the von Trapps' beloved Austria. The family settled here in the 1940s after touring the United States as the Trapp Family Singers. The 96-room lodge isn't the original (it was lost in a fire in 1980), but its charm lives on — just like the movie.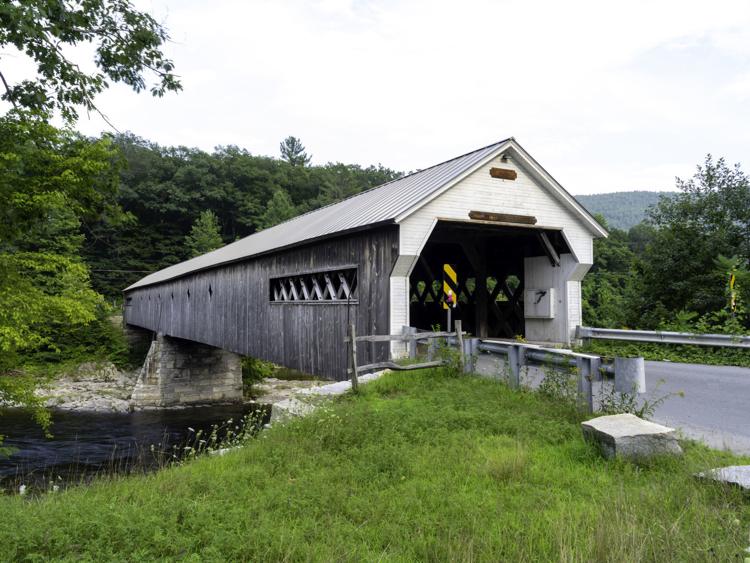 ALSO WORTH DISCOVERING
Dummerston is home to Walker Farm, Vermont's most famous producer of organic fruits and vegetables, succulents and garden flowers. The heirloom peppers and tomatoes alone attract customers from Boston, 2½ hours away. Tour the grounds and then shop the Instagram-worthy stands. While you're in the area, the West Dummerston Covered Bridge is a must-see. The 1872 landmark is the second-longest covered wooden highway bridge wholly in Vermont and the longest covered bridge still open to traffic. But don't just drive over it. Stop to fully appreciate its architectural beauty. This is classic Vermont, with or without fall color.