LINCOLN — It was late March when Tim Miles left behind a cloud of cologne and waved goodbye to the horde of reporters staking out the east side of Memorial Stadium.
The newly former Nebraska basketball coach got into his wife's Nissan, driven that day to hide his true location, and went home.
"So," his wife Kari said in the living room, "what are you gonna do now?"
"I think I'll take a nap," Miles said. So he made a comfy spot on the couch, turned on the TV and flipped over to BTN, broadcasting an old Michigan State NCAA tournament game.
Until, moments later, the face of the man who'd caused the Miles family so much anxiety the previous few weeks popped onto the screen. BTN broke into the Spartan rerun to carry Bill Moos' press conference live, announcing that the man watching from the couch had been fired.
Kari couldn't handle it. She stomped upstairs.
"I just clicked the volume down and dozed off during it," Miles said. "Wasn't really that interesting. I already knew what the punch line was."
Sign up for Big Red Today news alerts
Get a daily Husker news roundup, recruiting updates and breaking news in your inbox.
Nearly six months after being let go, Miles remains in Lincoln. College basketball practices around the country will start Friday. New coach Fred Hoiberg will host Nebraska's first "Opening Night," a sold-out event that will feature a scrimmage with 11 new scholarship players and a performance by rapper Rick Ross.
Miles, for the first time since the mid-1990s, won't be running a practice. Instead, he'll be trying to finalize an answer to that question Kari asked when he walked in the door in late March.
Maybe a TV gig this fall. Maybe a Notre Dame football game with his dad. Maybe a Packers game, too. Golf, lots of golf.
And some thinking about what to do differently at his next coaching spot.
"Certainly I want to be a coach again," Miles said. "I want to make sure it's a great fit and hop back into the arena."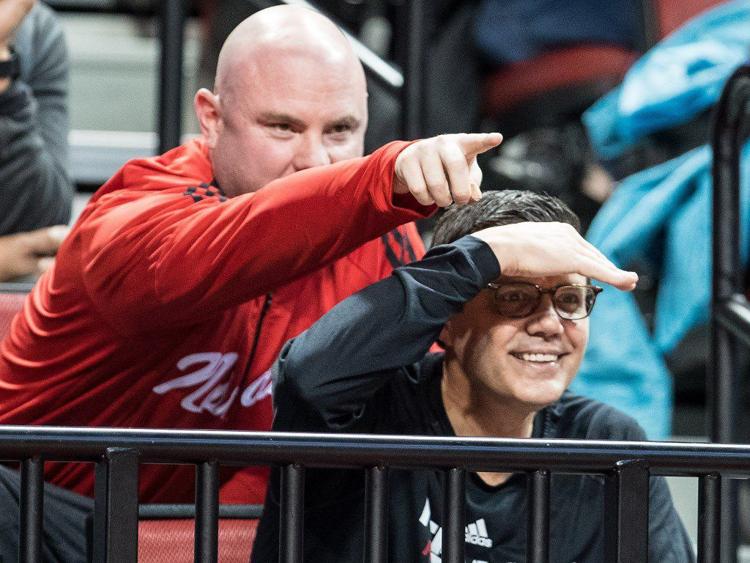 Miles, who spoke on the phone during a drive back to Lincoln from a golf event in South Dakota, actually had a shot at a job this season. Five minutes after he fell asleep listening to Moos announce his firing, Miles' phone buzzed. It was his agent.
"Tim," Bret Just said. "I need you in Dallas tomorrow by this time. You're gonna interview for the California job."
Miles hung up and started to assemble some clothes and his notes. He flew to Dallas the next morning and met with Cal Athletic Director James Knowlton. The interview went well. Miles returned to Lincoln and found that spot on the couch again for a snooze.
His phone woke him up again. It was Knowlton. Cal was going another direction, eventually hiring Mark Fox, who'd sat out the previous season after being fired from Georgia in 2018.
"I told him, no problem, good luck with that," said Miles, a friend of Fox's. "And then rolled over."
Miles spent the next few weeks traveling to golf outings or watching his former players. He sat in the front row of the Reese's All-Star Game in Minneapolis at the Final Four to watch James Palmer and caught all of Glynn Watson's 3-on-3 games at the Mall of America a few miles away. Brad Stevens asked him to run a team for the Boston Celtics during summer workouts, and he stopped by the NBA combine to see Isaiah Roby. He even took in a Nebraska workout this summer to say hi to the players he'd coached or recruited on Hoiberg's roster: Jervay Green, Dachon Burke, Thorir Thorbjarnarson and Akol Arop.
The new staff, which includes Doc Sadler, his predecessor at Nebraska, has been gracious to Miles, he said. They've even invited him to some Nebraska football games. But he wants to stay out of the way.
"Fred and I have talked even a couple of times, just chatting it up, and so I wish them great success," Miles said.
Living in Lincoln is a mixed bag for the Miles family. After job hopping for so long, he said last winter that Lincoln is where his family considers home. His son is now in high school. His daughter is still a student at UNL.
But the reminders of his former job are everywhere.
"I've thought a lot about the lessons I've learned and how I want to do some things in my next job," Miles said. "But I haven't really second-guessed anything. You can sit there and second-guess yourself until you're crazy, and I'm just not gonna go down that path."
He does wish he'd had more 3-point shooting. Mostly he wishes — somehow — he could have kept the 2018-19 roster healthy.
Nebraska began the season 11-2 and ranked No. 24 in the country. But the season crumbled after an injury to Isaac Copeland in January. Nebraska lost 11 of 13 games, and by mid-March, Moos started looking for a new coach.
With a depleted roster at the end of the season, Nebraska stunned Maryland in the Big Ten tournament and saved some face making the NIT. The Huskers beat Butler at home in Miles' final game inside Pinnacle Bank Arena. Roby walked into the locker room after that game and found Miles in the corner crying.
"Those were some of the more difficult times I've ever had," Miles said. "I remember telling the guys that. And that, when things are at their most difficult, we have to be at our best."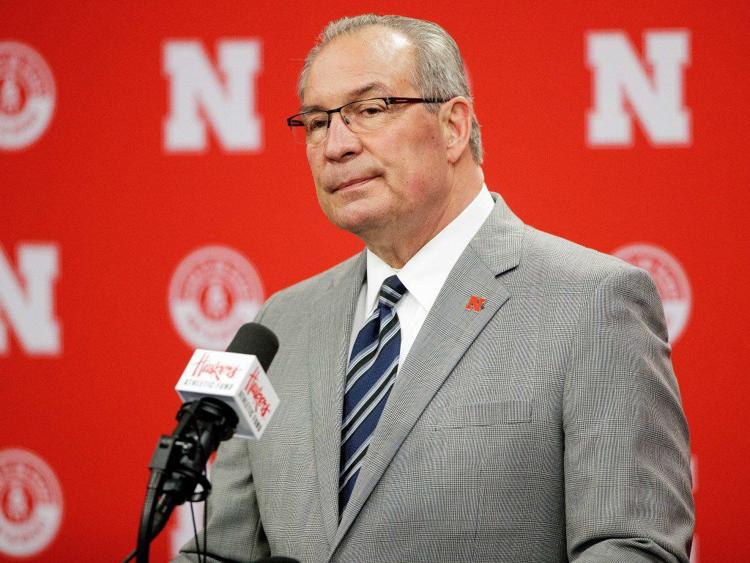 Miles was fired two days after returning from a loss at TCU. He hesitated to comment about the amount of support he felt from Moos or the athletic department. The news, though, that Hoiberg's team was using "The Program" — a military-based training consultant — did seem to get under Miles' skin.
As coach, he was told often he couldn't bring in outside consultants and that help should instead be sought through in-house sports psychologists. Last season, Miles tried to bring in Ex-Navy SEAL Jack Riggins to help build leadership and team chemistry. After three months of Riggins' help in the fall of 2018, NU administrators forced Miles to end the sessions with Riggins, saying it was against an athletic department-wide policy that discourages outside consultation.
"I think it's very good for them and I think it'll be very helpful for the team," Miles said of The Program. "I was certainly disappointed when we couldn't use Jack Riggins, but also that was Bill's prerogative. And, let's face it, I'm no dummy. The message had been sent a long time ago. It's Bill's prerogative, and I'm glad he's supporting Fred. And I think it'll be good for the Huskers."
In seven seasons at Nebraska, Miles ended with a 116-114 record. The job wasn't harder than he'd expected, he said, and he believes he raised the brand high enough that Hoiberg can now take the Huskers to another level.
"I knew the Big Ten was gonna be really difficult," Miles said. "I would say navigating through three athletic directors was harder than the Nebraska job."
Miles' next few months will be filled finalizing some TV spots and working on his wedge game.
Often, he said, he wished he could take a sabbatical while coaching. So Miles, who is making $105,000 a month from NU in a buyout that extends to March 2021, is taking this "paid leave" as a time to be around home more. He's been to all his son's football games this season. He works on his offensive and defensive playbook in his head on the walk from the cart path to the green.
He's excited for basketball season. But his stomach turns a bit when the smell of the hardwood inside a gym hits him, reminding him he has to sit out the 2019-20 season.
"I will miss just being with guys. I'll miss the prep doing my first 30 practices," Miles said. "When I go to some practices I'm just like, 'OK, we gotta change that drill, man!' It's easy to keep myself busy by doing enough things, but still, when I see it live and in person, that's when it's toughest."
Best-case scenario, that doesn't last long. A year from now, he wants two commitments in the bag by September at a new school and a full plan for the first 30 practices.
And at least one uninterrupted nap under his belt.
Photos: Tim Miles' Nebraska coaching career
Look back through Tim Miles' career as Nebraska's men's basketball coach, the biggest wins, worst losses and most notable milestones.