Bill Moos is right. Hype is good. It tells us Nebraska football is alive.
You know what's better? A win over the stinking Badgers.
A hot topic of discussion at Big Ten media days was the idea of realigning the two divisions to make them more equitable. One reason to maintain status quo: Nebraska is on the way back to becoming a national player.
That's great. But before we make any decisions, let's see if the Huskers can solve Iowa — which has beaten NU four straight years by an average of 20 points.
There's a lot of talk about Nebraska being the favorite to win the West Division this year. I get it.
But I can't believe it — until I see it.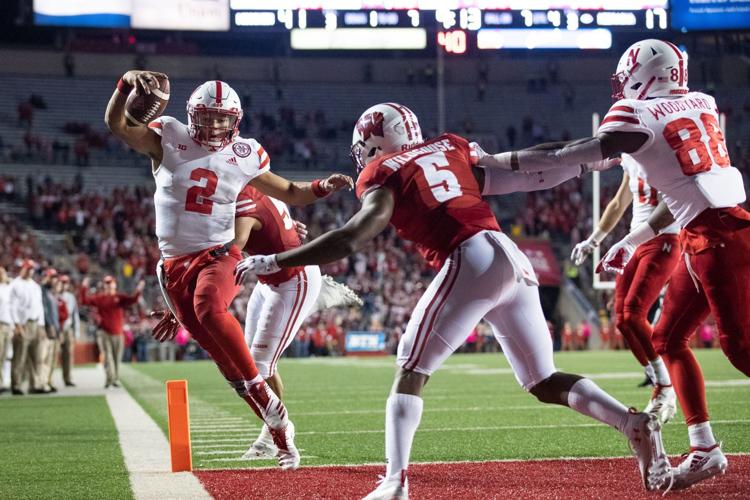 That's how it goes with the entire West Division. Iowa returns quarterback Nate Stanley, but the Hawkeyes underperformed with the best team in the division a year ago. Why would they win it minus those two NFL tight ends?
Wisconsin has arguably the best player in the league, running back Jonathan Taylor. But there are questions about the defense and offensive line. And what about the way Minnesota pounded the Badgers last year?
Minnesota has a lot of young talent back from a team that finished strong. But there's the P.J. Fleck factor. Can he be trusted to get it done?
Northwestern sneaked through the pile last year and won the division by doing what it does best: Play solid football and let everyone else make the mistakes. But the Wildcats have a new quarterback. Purdue has Rondale Moore. Can it find a quarterback to get him the ball?
There's a logic to the Huskers figuring this out. Scott Frost's Year 2 magic. Quarterback Adrian Martinez. And that friendlier schedule, big games at home.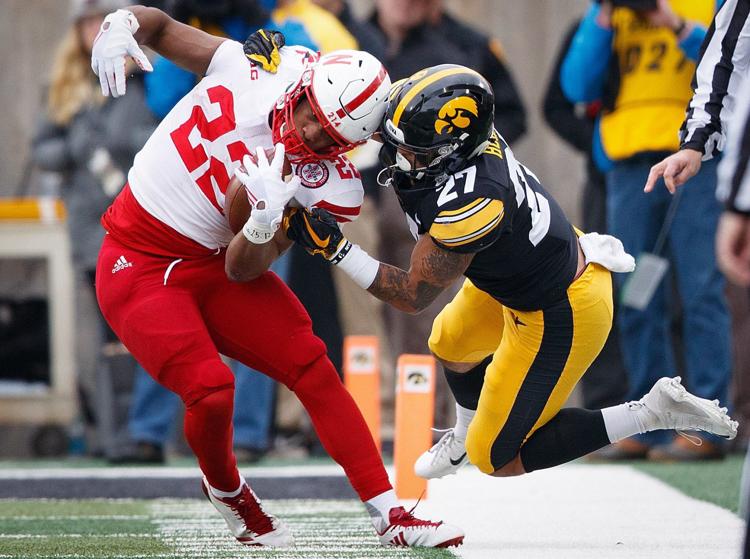 It could happen. But to get there, they'll have to do a lot of things we haven't seen:
» Beat Wisconsin. The Huskers are 1-7 against the Badgers since joining the league.
It's a maddening thing. But it's simple: The Big Red haven't been able to match Wisky up front. Could that happen this year with Darrion Daniels and Co.?
» Beat Iowa. Frost's 4-8 bunch scared a lot of Hawkeyes at Kinnick last year with a stirring fourth-quarter comeback, but Iowa still made a play and a kick. Bo Pelini was 3-1 against Iowa. It can be done. Nebraska won't win the West without reversing the trend.
» Beat Northwestern in Lincoln. It has happened only once, and it took Jordan Westerkamp's Hail Mary catch.
» Bag a big one. When is the last time Nebraska won a big game? Not 2015 or 2018 Michigan State. No, no, no. Maybe Ohio State in 2011. But that was Luke Fickell's Ohio State.
Ohio State on Sept. 28 would qualify. Statement, signature, whatever you want to call it. For a Husker program that did a lot of things right toward the end of 2018, and needs some confirmation, beating the Buckeyes in Lincoln could start a West run.
» Can Nebraska steal a road win? The home schedule is loaded, but NU will have to go into Minnesota, Purdue and Maryland (a potential trap game between Wisconsin and Iowa home games) and win. Second-half performances at Ohio State and Iowa last year offer hope.
» How much better will the offensive line be? Frost expressed concern about the center and left guard spots in Chicago. All eyes will be on Cameron Jurgens in fall camp — his health and quick development.
» Will the defense take a big second-year jump? The Big Ten isn't loaded with offense this year, but Erik Chinander's Blackshirts gave up at least 30 points in seven league games last season. A grown-man defensive line should make a big difference, but linebackers are a big question.
» Are there playmakers other than Martinez? Can JD Spielman dominate? Wan'Dale Robinson looks like the perfect Frost toy. The run game looks better now than it did in the spring, but who and how many? What's up with Maurice Washington? There are still a ton of questions.
» What's the efficiency level? Intangibles should be in place for Nebraska. Leadership. Team chemistry. The know-how factor. Now, has this program learned its lessons on mistakes? After averaging 10.1 penalties the first six games of 2018, the Huskers averaged 5.2 the final six. Some of these Big Ten teams don't beat you so much as let you beat yourself. This will determine how big the second-year jump is for Frost.
Sign up for Big Red Today news alerts
Get a daily Husker news roundup, recruiting updates and breaking news in your inbox.
» What's the forecast Aug. 31? After last year's incredible stumble out of the gate, NU could be poised to reverse that start if it can leave Boulder, Colorado, with a win Sept. 7. Early confidence and momentum are a formula for this program to contend for a division title in the second year.
Is it possible? Yes. Probable? Not so fast.
Nebraska winning the West is based on a projection of the Huskers riding Frost's coaching and Martinez's magic — and NU doing a whole lot of things it hasn't done in a long time.
But if you look at the defense and offensive line, a case can be made that this program is a year away. Then again, these things sometimes have a mind of their own. Sometimes youth grows up fast and fate and momentum shows up unannounced and you had best jump on and ride.
You gotta start somewhere. In the grand scheme of what Frost is building, beating Wisconsin and Iowa and Ohio State are the things that matter most in 2019. This program needs to learn how to win those kinds of games, and do it consistently, period.
The actions always used to come before the hype, remember?