In his quarter century as an athletic director, Bill Moos has made one college baseball hire.
With Darin Erstad announcing he is resigning as Nebraska coach, that number is about to double.
Moos made a change at Washington State following the 2015 season when he hired Marty Lees, who had been an assistant at traditional powers Oregon State and Oklahoma State. Lees was fired last month following a four-year record of 70-137-2 (including 32-83-2 in Pac-12 play).
The A.D. told The World-Herald late Monday that Nebraska ties in the next coach are "nice, but it's not a prerequisite." He said the central traits he seeks are the same he sought in his previous seven coaching hires at NU in the last 20 months. Integrity and strict on academics. A good mentor and teacher who looks out for student-athlete welfare. An established winner — preferably as a head coach — with a reputation for recruiting.
"There's a lot of very, very good coaches out there who are proven winners who I believe would like to be at the University of Nebraska," Moos said. "So we're going to go out and find one."
There is no shortage of options as Nebraska begins searching for its 24th head coach.
Sign up for Big Red Today news alerts
Get a daily Husker news roundup, recruiting updates and breaking news in your inbox.
Here is a look at a few possibilities:
Will Bolt, Texas A&M assistant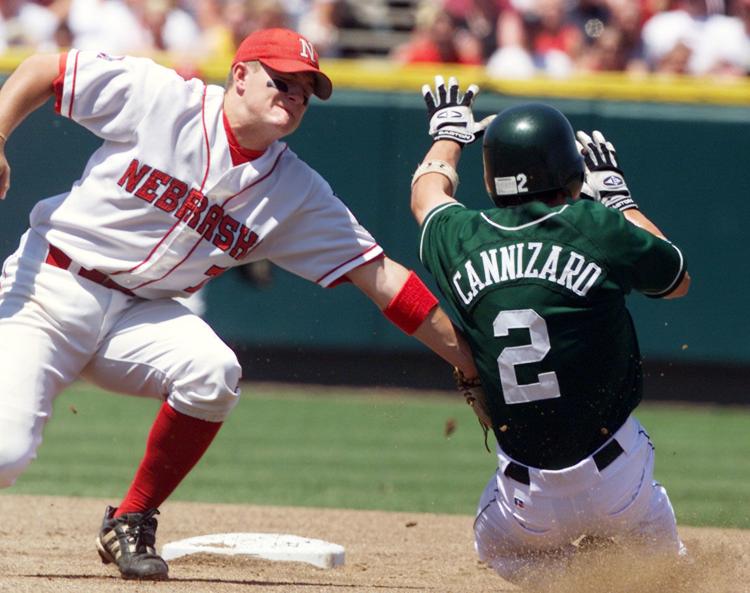 A fan favorite for years, Bolt is an obvious contender if Nebraska goes for a rising assistant. He was a member of Dave Van Horn's first recruiting class in Lincoln and a player during the glory years of the early 2000s. He was a head coach at Texarkana College from 2008-11, the associate head coach at Nebraska from 2012-14 and just finished his fifth season under former Nebraska assistant Rob Childress at A&M. With recruiting connections all over and a reputation for making hitters and offenses better, Bolt has plenty of appeal. But would he leave his home state to return to his alma mater?
Dan Heefner, Dallas Baptist head coach
Heefer has done plenty of winning in 12 seasons in Dallas. His club was eliminated in a regional final Sunday to finish 43-20, and his record as the head man at the school is 473-249. The early 40-something has drawn strong interest from in-state schools in recent years, including Baylor and Texas. He certainly has options, so Nebraska would likely need to make a strong financial offer to pull him from a place where he has job security and easy access to a deep pool of talent.
Dan Fitzgerald, Dallas Baptist associate head coach
Another option out of the state of Texas is Fitzgerald, who has been a key cog in the rise of DBU for seven seasons. Baseball America rated him the No. 7 assistant coach in the country in 2018 while D1Baseball.com tabbed him as the 17th best recruiter in college baseball in 2016. He also has experience in the Midwest, leading Des Moines Area Community College in Boone, Iowa, from 2008-2012 and guiding that program to the Junior College World Series four times. He began his coaching career at Iowa in 2000.
Matt Deggs, Sam Houston State head coach
Once an assistant on the rise at Texas A&M under Childress from 2006-2011, Deggs forced his best friend to fire him after continued alcohol abuse. But he bounced back at Louisiana-Lafayette and is 187-118 at Sam Houston State with a regional and super-regional appearance in five seasons. He's also become open about his personal story since then and tries to inspire others to learn from his mistakes. Two other pertinent facts about the offensive-minded Deggs: he spent the 1996 and 1997 seasons at Northwestern State under Dave Van Horn and once convinced Clayton Kershaw to sign with Texas A&M (though Kershaw eventually decided to go pro).
Greg Lovelady, Central Florida head coach
Could Nebraska pluck another ascending coach out of UCF? Lovelady, in his early 40s, is 111-65 in three years with the Knights, including an NCAA regional berth in 2017. He spent the three seasons before that earning a 124-56 mark leading Wright State, with runner-up regional finishes in 2015 and 2016. He was with the program for a total of 12 years. With recruiting connections in Florida and Ohio, he could be ready to take off with a Power Five job.
Chris Pollard, Duke head coach
Pollard has the Blue Devils into a super regional for a second straight season after ending the school's 55-year postseason drought in 2016 and is 232-171 in seven years leading the team. He's been a head coach since 2000, with stops along the way at Pfeiffer (141-108-1) and Appalachian State (244-210-2). During Pollard's time in Duham, Duke has had 25 players selected into the MLB draft.
Nate Thompson, Arkansas assistant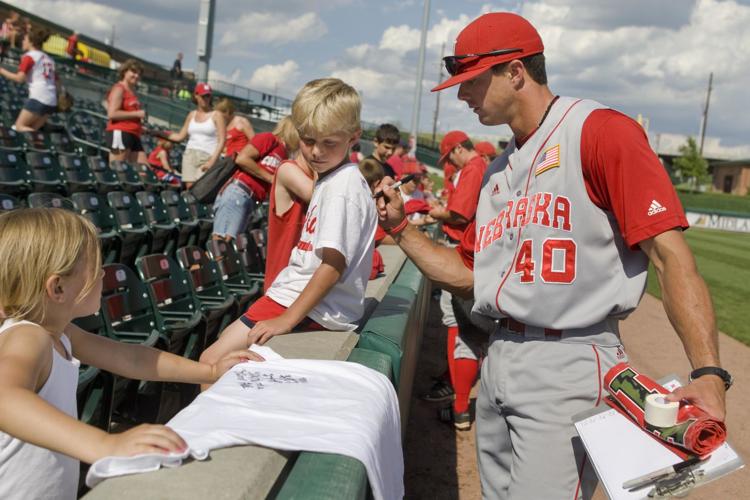 Thompson took over as recruiting coordinator for Dave Van Horn beginning with the 2018 season and has extensive experience across the country. Before that he was part of a three-year run at Missouri State that included a pair of super-regional berths. In his mid-30s, Thompson spent four years on staff at Hutchinson (Kansas) Community College. He also has Nebraska connections — he was volunteer coach at NU for three seasons in the late 2000s.
Timeline: Darin Erstad through the years
Darin Erstad was an All-American for the Nebraska baseball team and won a national championship as a punter for Tom Osborne. He spent 14 years in Major League Baseball and won three Golden Gloves before embarking on a head coaching career at his alma mater. Check out this photo gallery of Erstad through the years.