LINCOLN — One week into fall camp and the race for the starting libero job appears to be a dead heat.
After wrapping Friday's practice, Nebraska coach John Cook said he's impressed with the play of junior Hayley Densberger, sophomore Megan Miller and freshman Kenzie Knuckles.
The trio are vying to fill the void left by departed senior Kenzie Maloney. Cook said one of those three will serve as the starting libero for six rotations, while another will serve as a defensive specialist for three.
"Those three are really solid, really competitive and all playing at a pretty equal level," Cook said. "They know they have a chance to play. What I tell them is the best servers and passers play. Each day is flipping back and forth on who's the best."
A fourth defensive specialist on the roster, Chen Abramovich, didn't practice with the team on Friday as she was wearing a walking boot.
Last year, Miller recorded 193 digs while playing in 29 matches, including nine starts, while Densberger finished with 124 digs in 33 matches.
Knuckles, from Yorktown, Indiana, enrolled in January and was the libero for the Huskers' spring match against Colorado State. At practice on Friday, she was working with the first unit in a serve receive session.
Knuckles said the possibility of starting right away excites her.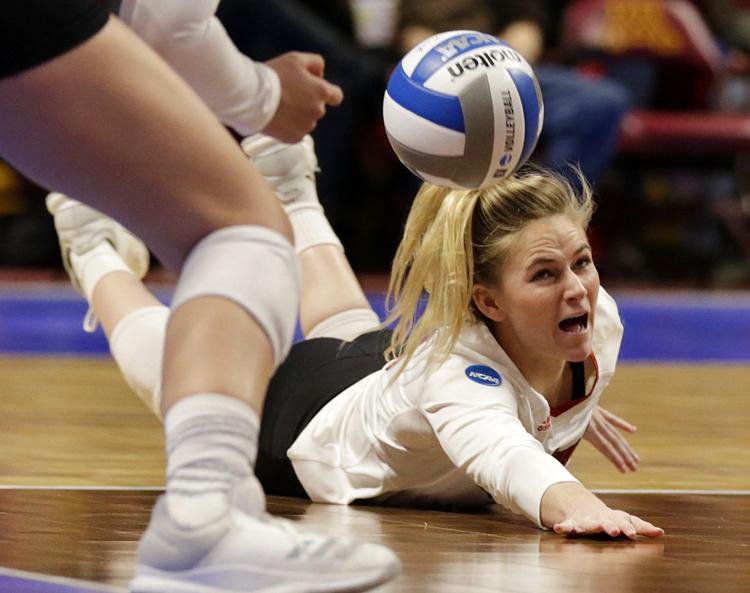 "It is a big role," she said, "but it has motivated me to see that the role is still open and it is something I am fighting for every single day."
Cook said Miller was the best passer in practice on Friday according to their statistics. He added that both Miller and Densberger gave the passers trouble while serving.
Miller said it helps to see her play on the court translate into positive numbers.
"It helps with my confidence, and I've struggled with my confidence before," Miller said. "But I have to keep it up like that so it's not just one day and the end of it."
The libero candidates have developed a tight bond during their eight months together, which was helped by the previous relationship of Knuckles and Miller, who grew up 15 miles apart in Indiana.
Densberger, from Malcolm, Nebraska, said they give each other pointers and encouragement whenever possible. However, the battle for playing time will come down to pushing one another and working hard.
"We are taking steps every day to get better and, as a team, we are on the right track," Densberger said. "(Cook) told us in the spring that it was going to be a dogfight for that position and you have to come in and bust your butt every day."